Schultz: 11 NFL rookies who deserve more recognition at midseason
theScore's NFL insider Jordan Schultz offers a selection of five offensive and six defensive rookies who should be getting more notice at the halfway mark of the season.
Isaiah Likely, TE, Ravens
After a dominant collegiate career at Coastal Carolina, Baltimore drafted the super-talented tight end with speed and hands in the fourth round to pair alongside All-Pro Mark Andrews. Likely delivered the game's first touchdown Monday night against the Saints with Andrews out, and he had six catches for 77 yards and a touchdown the week before against Tampa Bay.
"His skill set makes him an exciting prospect," a scout told me. "He's the classic tight end teams are looking for in today's game. Now you've got your linebackers on a guy who's big and can run. That's what offensive coordinators look for."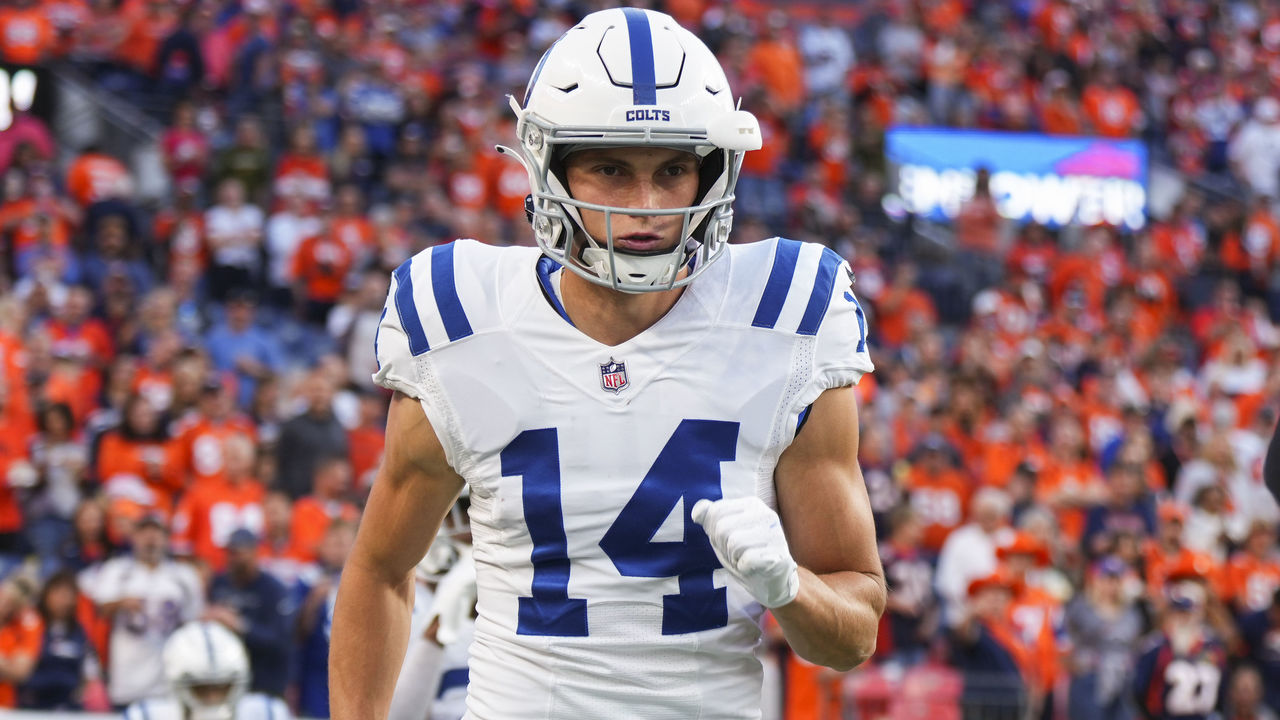 Alec Pierce, WR, Colts
The Colts receiver is Jordy Nelson 2.0. Although Jordy was thicker, their profiles are similar physically and athletically. Both have ideal size, know how to run routes, get separation, and make tough catches. But Pierce is a better athlete - he's shiftier, twitchier, wirier, and jumps higher. Before Sam Ehlinger replaced Matt Ryan at quarterback, Pierce put together a nice four-game stretch with 18 catches, 271 yards, and a touchdown, displaying the clutch playmaking chops that prompted Indy to take him in the second round. At 6-foot-3, 211 pounds with 4.41 speed and a 40.5-inch vertical, he's your classic "X" receiver.
Cade Otton, TE, Bucs
I was extremely bullish on the Buccaneers tight end entering the draft. He's a massive man with quick feet - a truly special athlete at the position. "His upside is exciting," a personnel director told me. "He reminds me a bit of Mark Andrews. Similar frames with natural strength. As he grows into his body more, he's got a chance to become a matchup problem. I'm not saying he's Andrews, but that's how you can use him to your favor."
The 6-foot-5, 247-pound Otton was a part of history last week as Tom Brady capped off his record 55th-comeback win with Otten's TD grab. Earlier in the drive, we saw the rookie's speed when he ran a perfect seam route for a critical 28-yard pickup.
We've certainly exhausted the "what's wrong with Tom Brady" conversation by now, but if he and the Bucs are to salvage the season, I believe Otton can become the second-half X factor. He experienced some coaching upheaval during his time at Washington, and as a result, he never really got the opportunity to showcase his immense range of skills - that's why he was available in the fourth round. But similar to Likely, Otten has first-round talent. Brady seems to recognize that, as well.
Jahan Dotson, WR, Commanders
I can't not include him here, even though he hasn't played since Week 4 due to a hamstring injury. Despite Carson Wentz's ineptitude, Dotson had been Mr. Consistent for a Commanders' offense that was anything but. One of the things teams loved about Dotson was how smart of a route runner he was. Not only does he understand how to beat press coverage but also when and how to break off a route for his quarterback and when to sit in a zone. It's why he amassed four touchdowns in his four games. Add in his sensational ballerina act on TD catches like this, and you've got a major weapon moving forward.
Abe Lucas, OL, Seahawks
The Seahawks had a monster draft - Charles Cross, Tariq Woolen, Coby Bryant - but we can't forget about Lucas, the right tackle from Washington State, where he earned all-conference honors in all four seasons. He joined me on The Schultz Report recently, and one thing I learned was that he played tight end in high school, meaning he's got more athleticism and foot speed than offensive line prospects who've played the position from a young age because they're bigger than everyone else.
Per PFF, Lucas' 92.9% pass block win rate ranks first among rookie tackles, second among rookie offensive linemen (behind Ravens center Tyler Linderbaum), and top 50 among all NFL offensive linemen.
Martin Emerson, CB, Browns
There is a boatload of terrific rookie cornerbacks, but Cleveland's third-rounder is one who still isn't getting enough credit. "As sure-handed a tackler at corner that I've ever evaluated," the scout told me. To that point, Emerson's confidence - he started in the SEC as a true freshman - toughness, and coverage skills have held up for the Browns.
Facing Joe Burrow and the red-hot Bengals, Emerson was targeted 10 times and didn't allow a single first down while giving up just two catches for eight yards against WR Tee Higgins. The former Mississippi State Bulldog ranks 17th overall out of the 110 CBs graded by PFF.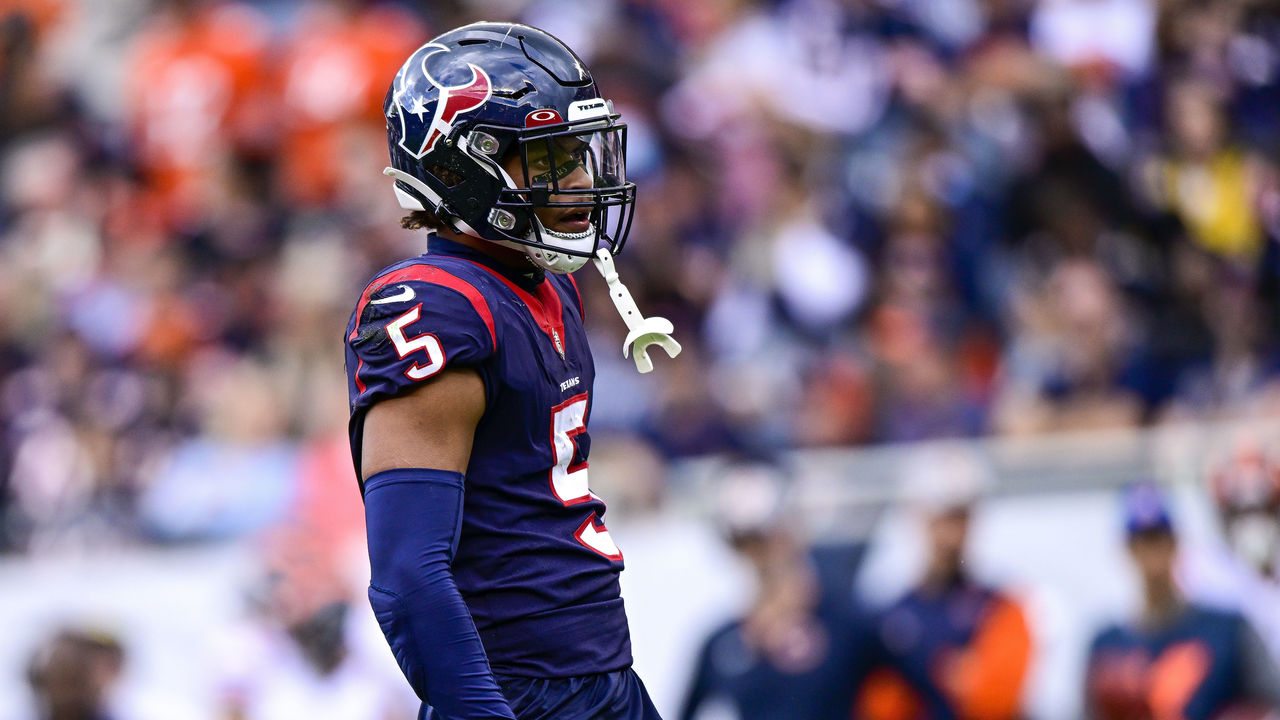 Jalen Pitre, S, Texans
I loved Pitre's tape at Baylor: Physical, mean, fast, and he can also play the nickel. He's exactly what you'd want in a defensive back, and he's been all that and more through nine weeks. The Texans got themselves a star. Pitre not only has the lateral quickness to play inside but the upper-body strength to bully slot receivers at the line. That's his gift.
Jaquan Brisker, S, Bears
Brisker is another guy whose college tape was so good that you knew he'd be a day-one contributor. He's been even better than that for the Bears. The former Penn State star, who ranks second among rookie defensive backs in solo and total tackles and first in sacks, just flies around the ball. You can blitz with him, you can spy with him, you can put him in zone or man - a defensive Swiss Army knife.
Jack Jones, CB, Patriots
Yes, another defensive back, but all these dudes are balling right now. It's even crazier in Jones' case because the Patriots pegged him to "replace" J.C. Jackson, who signed a massive deal with the Chargers after earning All-Pro honors a year ago. Jones - a fourth-rounder out of Arizona State - has a pick-six of Aaron Rodgers and five passes defensed. Opponents also have minus-11.9 expected points added when they throw his way in coverage, which is second behind only Sauce Gardner among rookie corners, per NFL Next Gen Stats.
"Really smart," a defensive coach told me. "He's tough to trick because he's clearly digesting the film, but he's got the tools to go make those big plays."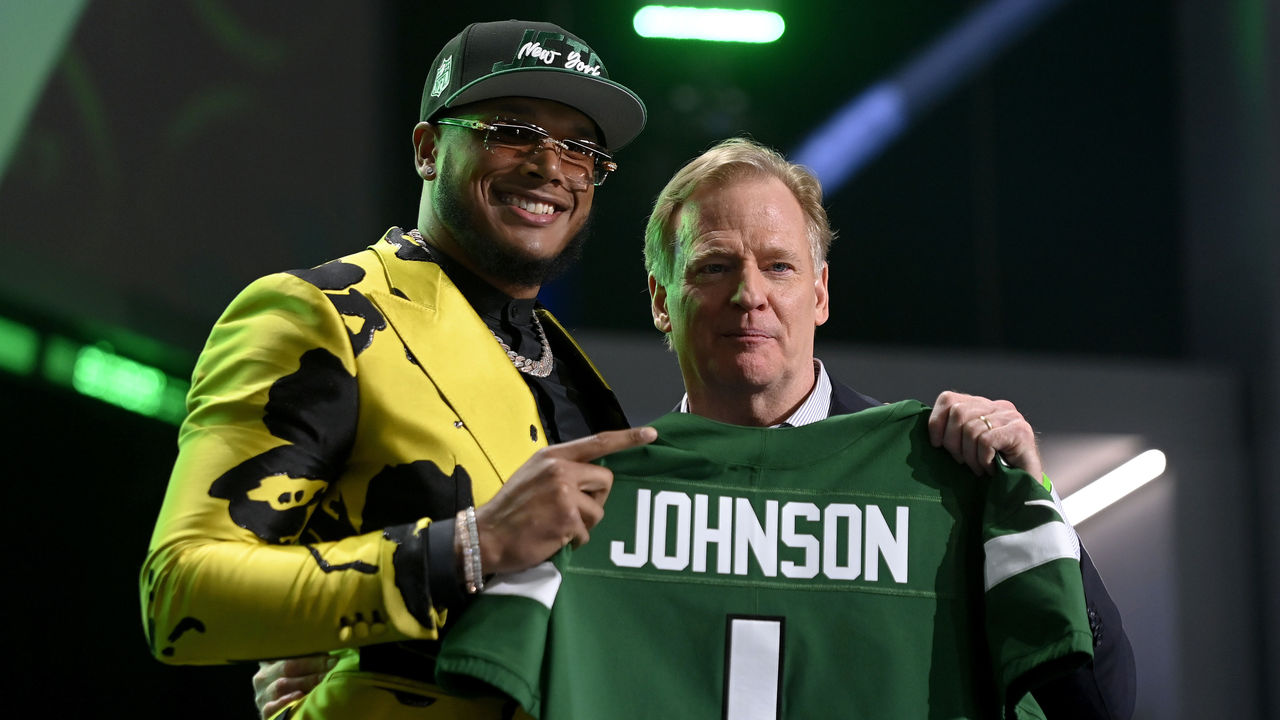 Jermaine Johnson, DE, Jets
The Jets defensive end should have been a top-10 pick. He is an explosive physical pass-rusher with counter moves and a motor to match. I thought he played his best game of the season against the Bills, and not just because he sacked Josh Allen. "He's got a chance to become a three-down guy, and I think that's surprised some people," the personnel director told me. "We knew he was a good rusher, but I don't think everyone knew he would be someone you can plug in for 45-plus plays. That's where he's headed long-term."
Sam Williams, DE, Cowboys
Speaking of pass-rushers, how about Sam Williams in Dallas? The talented edge dominated against the Lions with two sacks, proving why he was so well-regarded entering the draft. "Williams has a great first step and great feet, too," the scout told me. "Probably one of the three most physically gifted pass-rushers in that draft."
Jordan Schultz is theScore's NFL insider and senior NBA reporter. Follow him on Twitter, Instagram, and TikTok.
Comments
✕
Schultz: 11 NFL rookies who deserve more recognition at midseason
  Got something to say? Leave a comment below!