The All-Nobody Team: 5 NBA players making a name for themselves
Welcome to the third annual All-Nobody Team, an exercise meant to identify a handful of NBA players making a name for themselves. Hardcore hoop heads may already know these players, but the point of this list is to make casual fans of the Assocation familiar with each player's name and game.
Who we're searching for: Players who most fans had never heard of before the season and whose NBA futures were uncertain, but who've looked promising enough that I now believe they can be NBA mainstays as rotation players.
In recent years, this space has spotlighted previous unknowns like: Yuta Watanabe, Austin Reaves, Max Strus, Naz Reid, Juan Toscano-Anderson, Jae'Sean Tate, Gabe Vincent, and Garrison Matthews, among others.
As a reminder: Players drafted in 2022 and first-round picks from any year are ineligible, as are players who already logged at least 1,000 career minutes coming into this season.
Here's theScore's 2022-23 NBA All-Nobody Team:
Jordan Goodwin, Wizards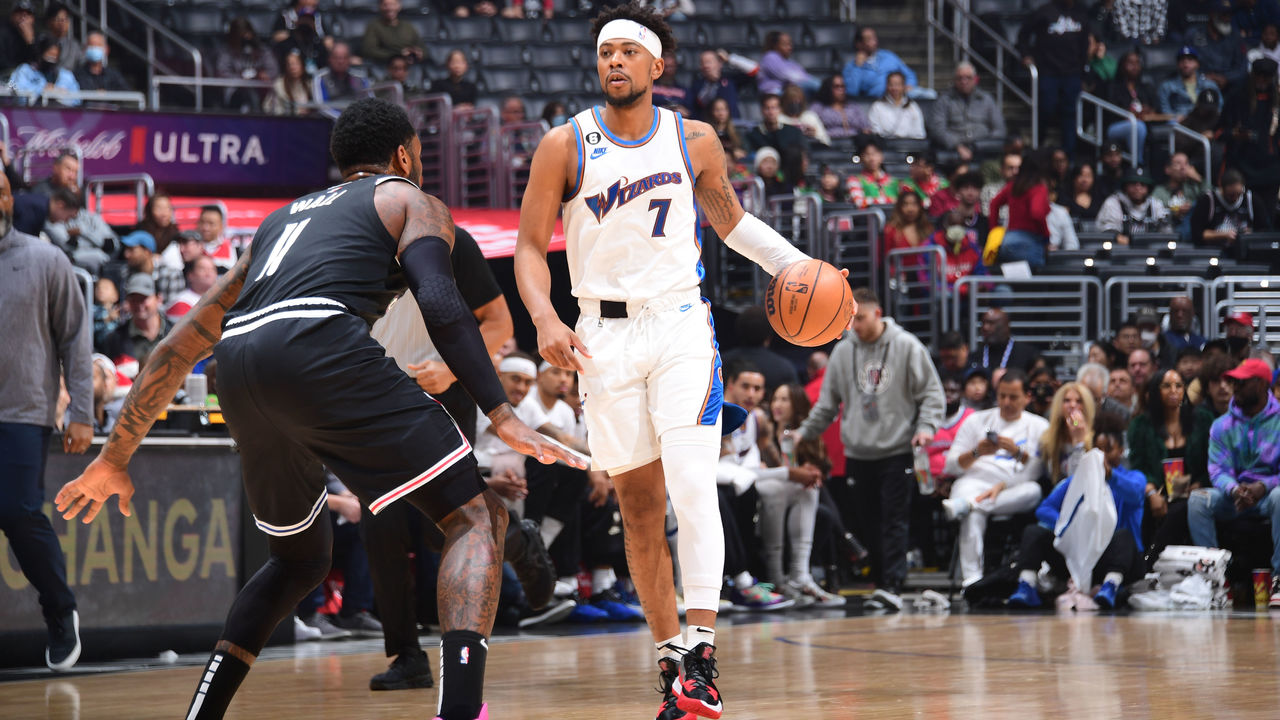 After going undrafted in 2021 and playing a total of six NBA minutes over two appearances last season, Goodwin has been a revelation this season in Washington. Playing on a two-way contract, the 24-year-old guard has been one of the few bright spots in another forgettable Wizards season.
Goodwin's 6-10 wingspan (in a 6-3, 200-pound frame) and instincts make him an excellent perimeter defender and rebounder for a guard. Among 214 players who've logged at least 500 minutes this season, Goodwin ranks eighth in steal percentage and top 30 in defensive plays made per foul committed. He also ranks top 10 in rebound rate among 98 guards who've logged 500 minutes.
Already an electric passer who takes care of the ball (3:1 assist-to-turnover ratio), Goodwin's shooting improvement has been the most promising component of his development, albeit in a modest sample size. After shooting 27.1% from deep during his four years at St. Louis and 30.2% in the G League last season, Goodwin has knocked down 19 of his 48 3-point attempts this year, good for 39.6%. His improved free-throw shooting also indicates that this might have more to do with an improved stroke than small-sample size theater, as his conversion rate from the charity stripe has risen from 58% in college to 77.9% between the NBA and G League.
His in-between game is a work in progress (though he can get to the rim and does seem to be developing a floater package), but even if it's as a reserve, Goodwin has the two-way makings of a guard who could carve out a long NBA career. If he finishes his season as well as he started it, Goodwin won't have to settle for a two-way contract next summer.
Nick Richards, Hornets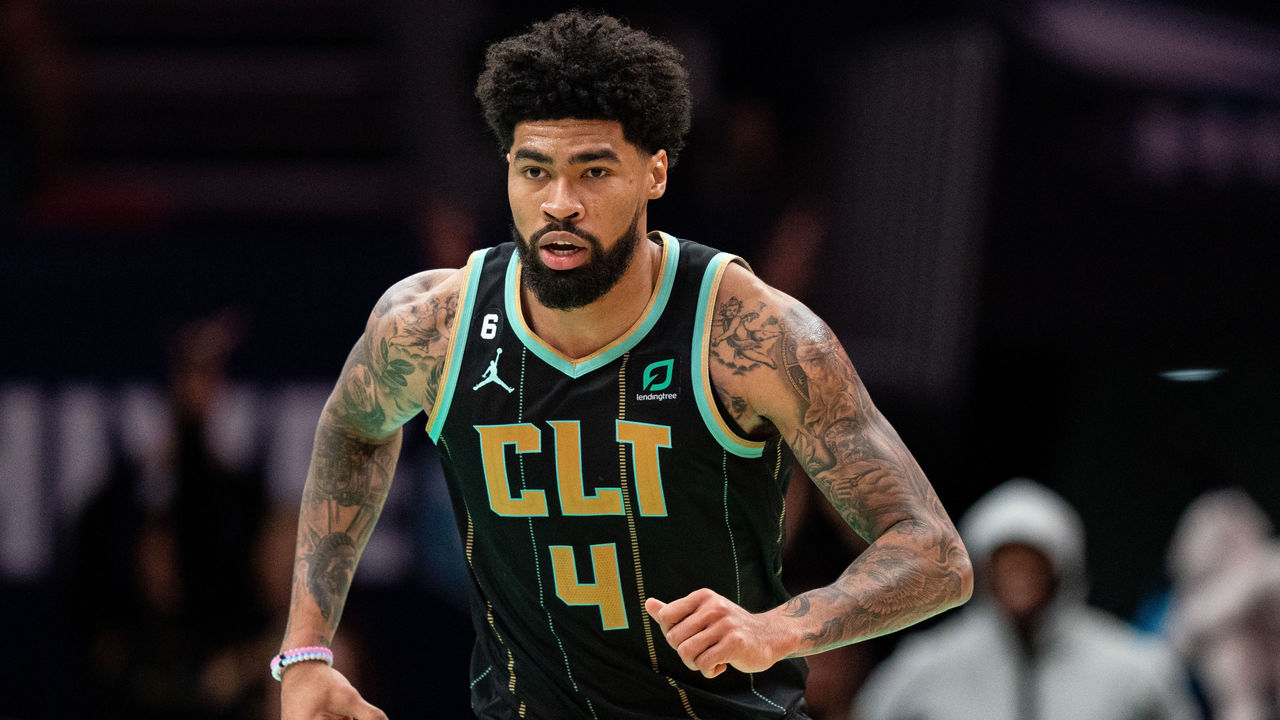 A second-round pick in 2020 after three years at Kentucky, Richards has quietly been one of the league's most-improved bigs through a third of the season.
| Season | MPG | PPG | Reb Rate |
| --- | --- | --- | --- |
| 2020-21 & '21-22 | 6.3 | 2.4 | 12% |
| 2022-23 | 19.1 | 9.1 | 18.1% |
The 25-year-old Jamaican has logged more time (610 minutes) in 32 appearances this season than he did (430 minutes) in 68 combined games during his rookie and sophomore campaigns, and it's easy to see why.
Richards, a violent dunker who wants to jam everything, understands his role on the offensive end, giving the Hornets a potent lob threat and finisher in the pick-and-roll. The 7-footer's opportunities in such scenarios should only increase now that LaMelo Ball is back in the lineup.
Richards rarely strays from the paint, and that suits the Hornets, as his top-five offensive rebound rate provides second-chance opportunities for a 30th-ranked Charlotte offense that needs all the help it can get.
The defensive end is another story, and the area where Richards can still get better, but he has improved. His off-ball defense can be puzzling at times, but he looks passable guarding fellow bigs and playing in a drop coverage. He's also far from being Charlotte's biggest defensive problem, as poor point-of-attack defense in front of him does him no favors. Nevertheless, there's a reason Richards owns the highest on/off net rating (+3.8 per 100 possessions) of Charlotte's eight most frequently used players through 32 games, according to Basketball Reference.
Earning under $1.8 million this season, Richards should get a substantial raise as a restricted free agent in 2023.
Isaiah Joe, Thunder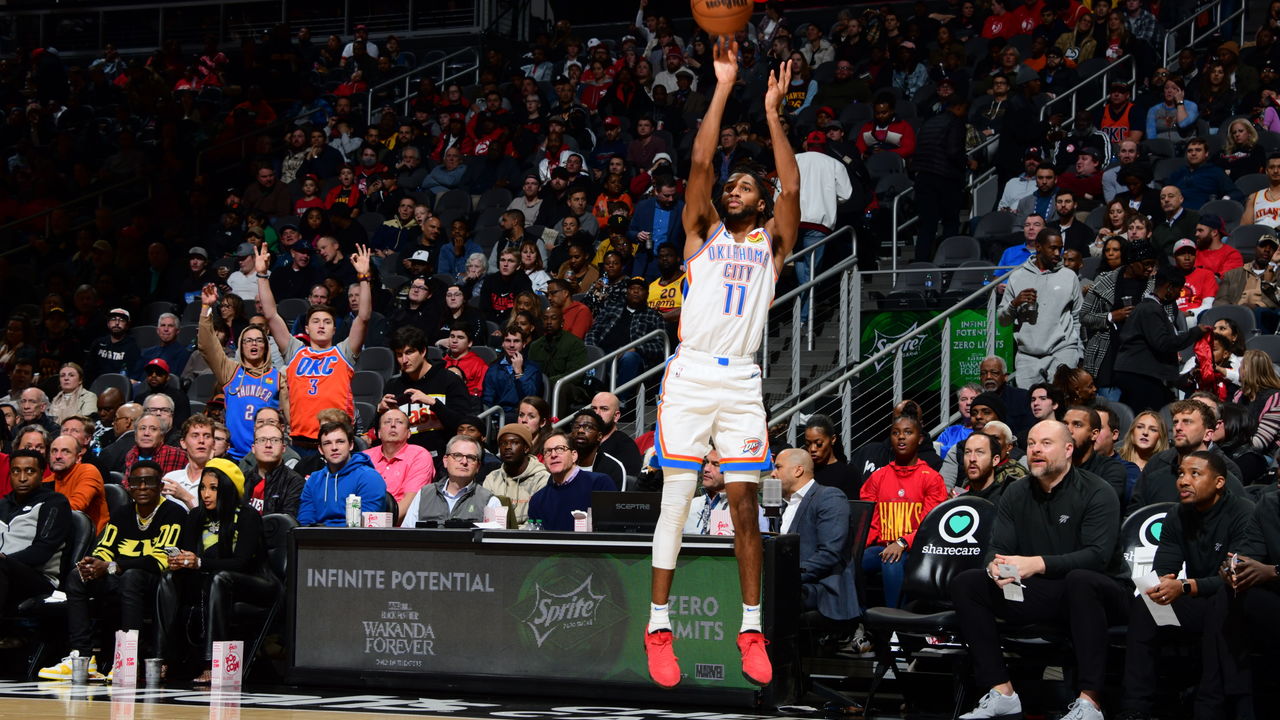 It's always confounding when a player like Joe slips through the cracks.
A second-round pick of the 76ers in 2020, Joe's play since joining the Thunder makes you wonder why he wasn't able to carve out a role in Philadelphia, although the Sixers might contend that the young shooting guard never played this well for them.
Joe was touted as a shooter coming out of Arkansas and he's lived up to that billing in Oklahoma City, but he's also looked like a surprisingly competent defender who at the very least competes on that end. It's that aforementioned shooting, though, that is providing so much value for the Thunder and so much desperately needed space for ball-handlers like Shai Gilgeous-Alexander to operate.
Joe's averaged 10 points in 17 minutes per game over his last 10, and has knocked down 46.2% of his 3.7 3-point attempts per game for the season. His willingness to let it fly (11.3 3-point attempts per 36 minutes), his movement off the ball, and his ability to shoot on the move demands defensive attention. Of the 220 players who've used at least 50 spot-up possessions this season, Joe ranks 15th in efficiency (1.29 points per spot-up possession), according to NBA.com.
He's become a fixture of a surprisingly effective Thunder bench over the last month or so, and owns the league's fourth-best on/off net rating, with OKC performing 20.6 points per 100 possessions better with Joe on the court, according to Cleaning The Glass.
Joe might prove to be one of the league's biggest bargains, as he's set to earn (a non-guaranteed) $2 million next season, with the Thunder holding a $2.2-million team option for 2024-25.
Trendon Watford, Trail Blazers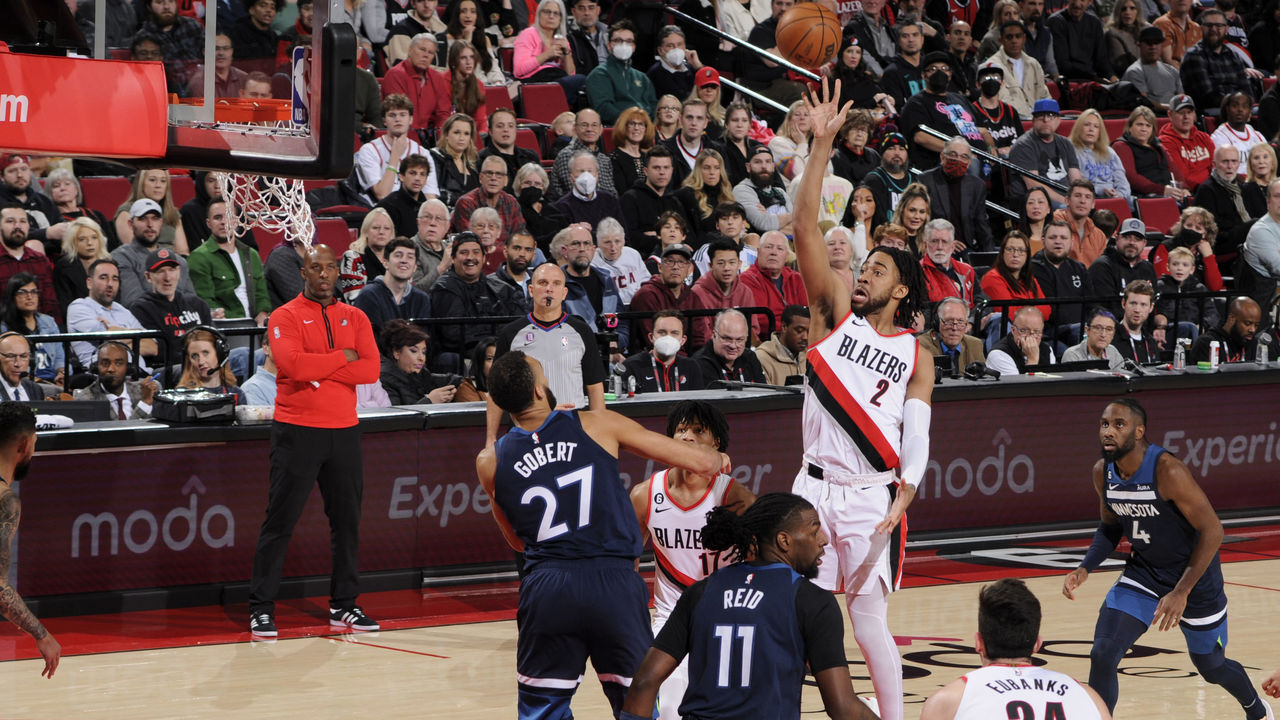 After going undrafted out of LSU in 2021, Watford logged more than 800 minutes for Portland last season and played well enough to have his two-way contract converted to a standard NBA deal. He then turned heads in Summer League, where he helped the Blazers win the tournament while earning championship game MVP honors. Still, based on our parameters, the 22-year-old forward qualifies for the All-Nobody Team.
Since returning from a hip injury that sidelined him to start the season, Watford has become a regular in Chauncey Billups' rotation, capitalizing on some slick off-ball movement and some intriguing potential as a playmaking forward off the Blazers' bench.
Roughly 94% of Watford's field-goal attempts have either come within 10 feet of the rim or from 3-point territory, with his cutting and improved shooting helping him make the most of a very low-usage role. He's using less than five shooting possessions per game, but averaging 5.6 points (11.4 per 36 minutes) on 65% true shooting. He's never shown much range with his jumper before, but signs of improvement exist, and the Blazers would be thrilled if he became something along the lines of a playmaking, stretch-big.
His assist rate is in the 80th percentile among big men, according to Cleaning The Glass, and he's handed out four-plus assists on five occasions already this season, including a six-assist performance in a recent loss to Dallas that also saw him make multiple 3-pointers.
The numbers are obviously modest and his defense comes and goes, but given the potential he's already flashed, his age, and the fact Portland has him under contract for under $2 million in each of the next two seasons, Watford's development is worth watching.
Jock Landale, Suns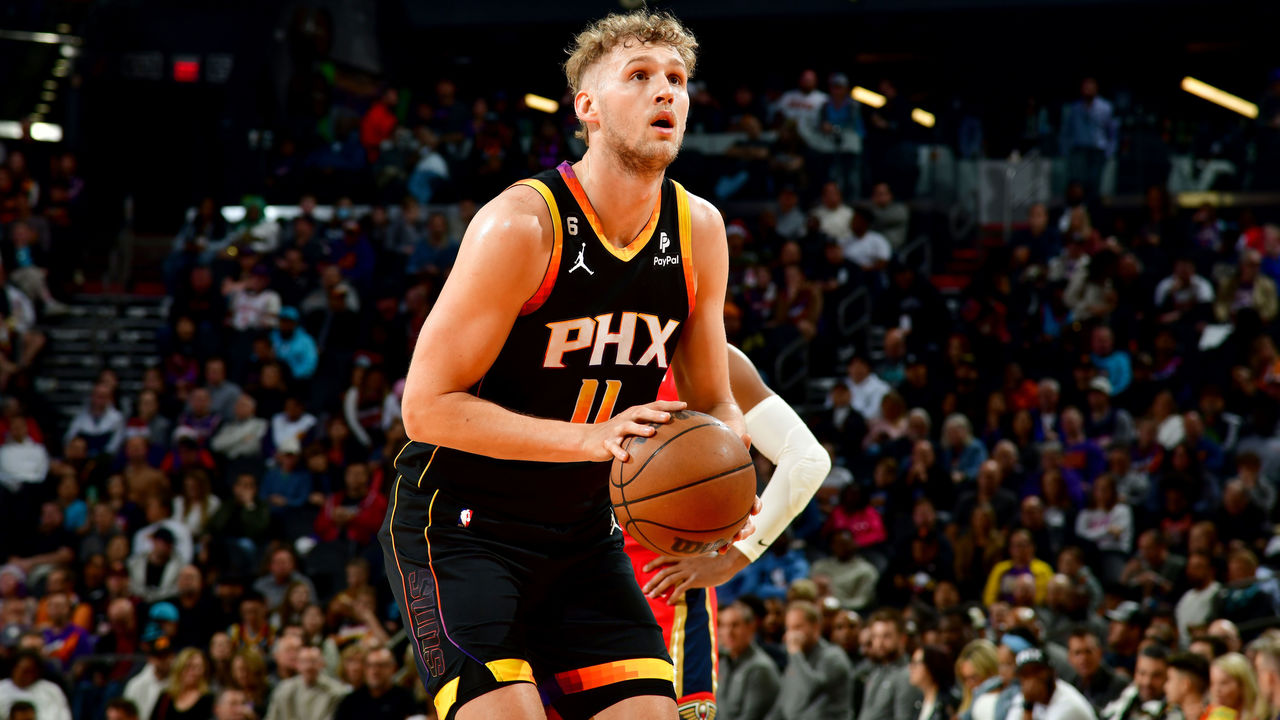 After going undrafted in 2018 following four years at Saint Mary's, the Australian big man spent time in Lithuania, Serbia, and the NBL before logging nearly 600 minutes for the Spurs last season.
He hasn't been able to find the mark from deep in Phoenix after more than 43% of his field-goal attempts came from behind the arc in San Antonio, but Landale provides more of an offensive pop and softer touch than fellow Suns reserve Bismack Biyombo. He's been a positive contributor as part of the league's second-best bench unit.
Though not known for his defense, Landale's been solid on the less glamorous end of the court, especially as a rim-protector. Among the 100 players who've contested the most shots at the basket, Landale ranks 14th in defensive field-goal percentage (53.6%), sandwiched between Defensive Player of the Year candidates Brook Lopez and Jarrett Allen.
He'll rarely do anything on an NBA court that blows you away (though he did break a rim with a thunderous dunk last week), but Landale's steady two-way play has been a welcome surprise for a Suns team that needed to find a passable Deandre Ayton backup.
As a near 7-footer who plays sound ball on both ends, Landale should be able to stick in the Association, especially if his shot ever comes around.
Honorable mentions: Sam Hauser (Celtics), Haywood Highsmith (Heat)
Joseph Casciaro is theScore's senior content producer.
Comments
✕
The All-Nobody Team: 5 NBA players making a name for themselves
  Got something to say? Leave a comment below!