Schultz: The next 5 weeks will answer a lot of coaching questions
The NFL's Black Monday is an annual rite of passage, where numerous teams fire their head coaches immediately after the regular season ends. On Jan. 10, 2022, three got the axe: Chicago's Matt Nagy, Minnesota's Mike Zimmer, and Miami's Brian Flores. This season, a whole host of jobs are in jeopardy.
Nathaniel Hackett, Broncos
This is already a done deal, as I reported last week. Here's what people have told me about the Broncos boss: Hackett's a nice guy, he's funny, players like him - all that good stuff. But he's not a head coach - not right now, at least. Perhaps the biggest issue has been his partnership with Russell Wilson, who signed one of the largest deals ever but has been one of the league's worst starting quarterbacks. Hackett was seen as a quarterback guru - Aaron Rodgers even publicly lauded him. Wilson's contract isn't one you can move on from, but Hackett's is, which is why he's the unofficial scapegoat.
The whole being-well-liked thing is a nice luxury to have, but it's just that - a luxury. If it doesn't translate to winning, it doesn't matter. Do you think everyone in New England over the past two decades has liked Bill Belichick? Absolutely not. But his resume speaks for itself.
Keep in mind that the Broncos hired Hackett before the Walton family bought the club in August. It's been intimated to me that the owners won't have an emotional attachment to him. Their highly successful business background at Walmart comes down to producing results. Hackett hasn't produced, and the plan remains to fire him, likely after the season ends.
Dennis Allen, Saints
It's not easy to replace Sean Payton, and Allen has predictably struggled in his first season as the lead man in New Orleans. As a veteran defensive coach, his biggest mistake this season has been sticking with quarterback Andy Dalton after Jameis Winston returned from injury. Winston may not be Joe Montana, but he's only 28 years old and scheduled to make $12.8 million next season. His talent far outweighs the 35-year-old "Red Rifle," and in the moribund NFC South, eight or nine wins is all that's needed to take the division.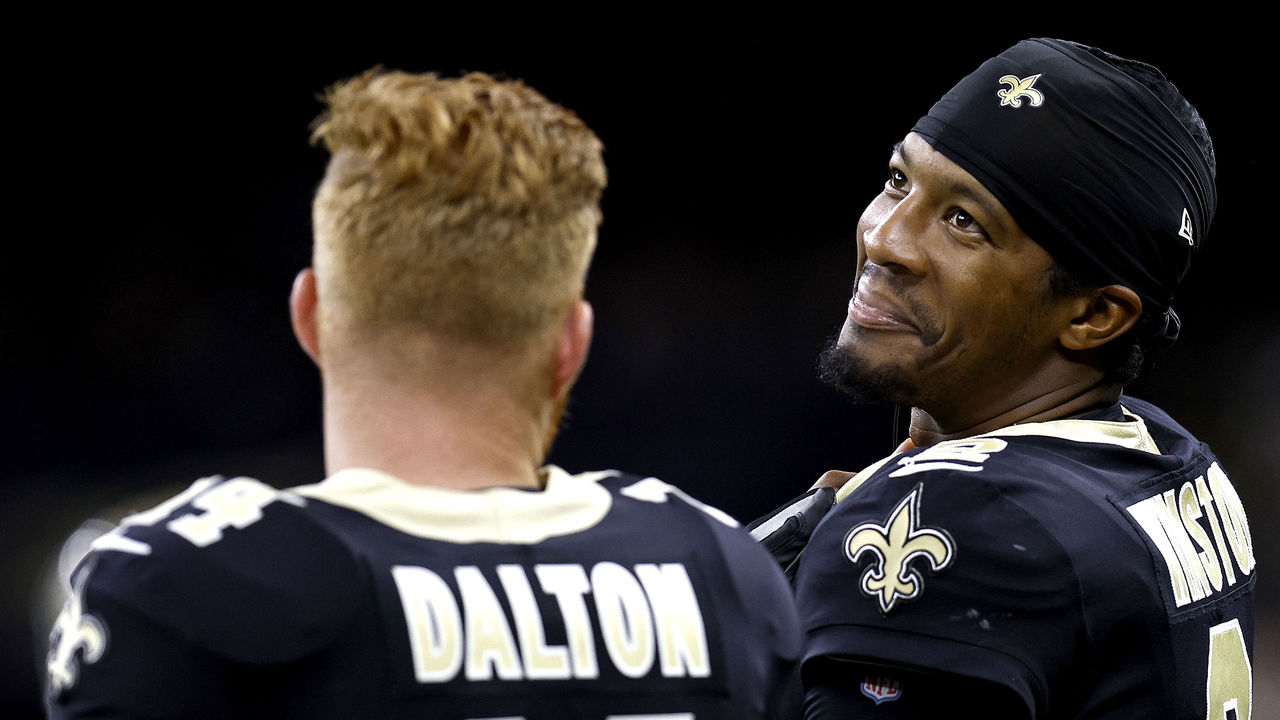 I thought Monday night's loss to the Buccaneers said a lot about Allen and his lack of feel for the position. After three punts - THREE - in Tampa's territory, not to mention three chip-shot field goals, he told reporters: "When you play Tom Brady and have a chance to put him away, you gotta put him away." Allen's highly conservative approach isn't how you bury Brady.
Through 13 games, Allen elected to kick five field goals with one or two yards to go while tied or leading, whereas Payton made that choice only three times in his last three seasons. Moreover, New Orleans is tied for the fewest fourth-down conversion attempts (eight) and has the second-most kicks (field goals and punts combined) inside opposing territory.
Brandon Staley, Chargers
Staley doesn't seem to realize just how talented a team he has. And despite being one of the league's youngest coaches, he doesn't seem to understand analytics very well, either. "Brandon's done some things that I can't explain because I wouldn't do them," a former NFL head coach told me. "I think his lack of experience has been a problem, and I don't think he's getting the most out of Justin Herbert. The late-game gambles on fourth down are kind of his thing. And it's always good when players trust you and know you believe in them, but I think someone needs to sit down with him and try and help him rein it back 10% to 20% when it comes to the aggressive calls like that."
The Chargers are 24th in fourth-down conversion success (45.8%) despite being in the top five in attempts (24). Overall, they seem to suffer from stylistic restrictions and a lack of creativity; only the Brady-led Bucs run the ball less, and both teams throw it almost twice as often as they run it. As things stand, the Chargers are 6-6, coming off a crucial loss to the Raiders, and preparing for a Sunday night matchup against mighty Miami. With little wiggle room, it feels like we're at the end of the line if this team misses the playoffs yet again.
Kliff Kingsbury, Cardinals
The Cardinals' disappointing season isn't on Kingsbury. I'm honestly not sure who'd succeed in his position given the slew of issues inside that building.
Let's start at the top with owner Michael Bidwill and general manager Steve Keim. The complete absence of accountability - especially from Keim - is appalling. His lack of professionalism permeates the entire franchise.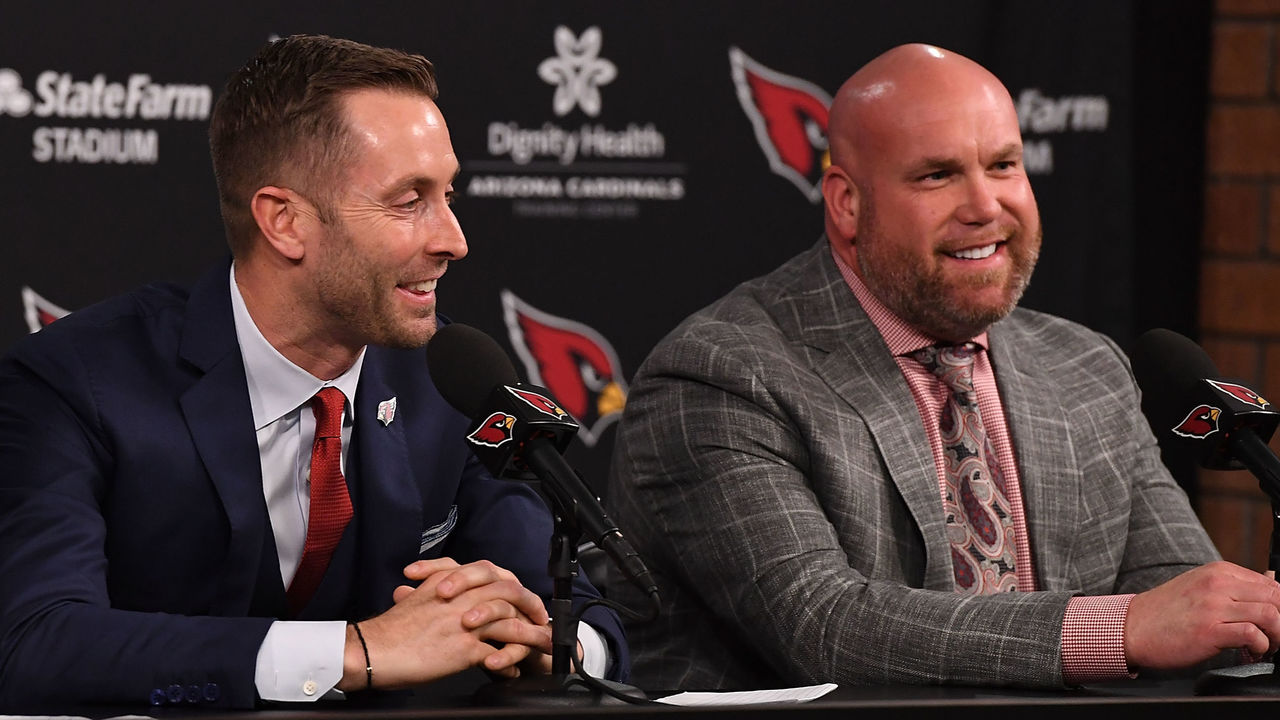 "Keim's a fan. He's been able to keep that job because of his relationship with Bidwill, but he's not a football savant or football mind. He's not a leader," a long-time personnel staffer told me.
Kingsbury reports to Keim, who gave quarterback Kyler Murray a $240-million contract extension in July. Murray is enormously talented, but there are clearly growing pains that he - like many young quarterbacks - must overcome. Kingsbury is a good offensive mind stuck in a no-win situation for an owner and GM who haven't a clue how to properly run a professional organization.
Lovie Smith, Texans
I'm not really sure what Texans GM Nick Caserio expected of Smith this season, but he had to have known 1-10-1 was a distinct possibility. The Texans' roster is the most devoid of talent in football; second-year quarterback Davis Mills played himself out of the starting job but is now starting again.
Smith is known as a culture-builder and leader of men. To me, that's precisely what the Texans need, and I'd like to see him get another couple of years to try and establish that culture. We know they're going to take a quarterback in the draft, and we know this is at least a three-year rebuild. Smith is the type of coach who needs time to imprint his values - not only onto the players but throughout the franchise. His seat is warm, but it shouldn't be.
These next two guys are probably safe for now, but things could get hot next year:
Josh McDaniels, Raiders
McDaniels has been a total disaster in Vegas. His team is consistently unprepared and undisciplined, which explains Thursday night's miserable 17-16 loss to the Rams - a contest for which Baker Mayfield had two days to prepare. It marked the fourth time this season the Raiders lost a game in which they held a double-digit lead.
"The bottom line is, until we figure out how to stop losing games with mistakes that we do ourselves, then it makes it very difficult to win," McDaniels told reporters. "So, you can't really win until you stop losing."
The Elias Sports Bureau reported that the Rams' final series was the first time in 45 seasons that a team had a game-winning touchdown drive start with less than two minutes left and 98 yards to go.
Teams are often a reflection of their coach. McDaniels' inability to relate to his players is a glaring issue. Additionally, his refusal to adapt his offense - an example we saw when he lost at home to Jeff Saturday's lifeless Colts just a few weeks ago - and overall ineptitude as a leader is to blame for the Raiders' disastrous 2022 campaign.
The former longtime Belichick assistant endured a wildly unsuccessful first head coaching stint with the Broncos in 2009-10 because he didn't do a good job of delegating responsibility to his staff. One thing I hear over and over from coaches is that the best often win football games because they operate their teams the way CEOs run businesses.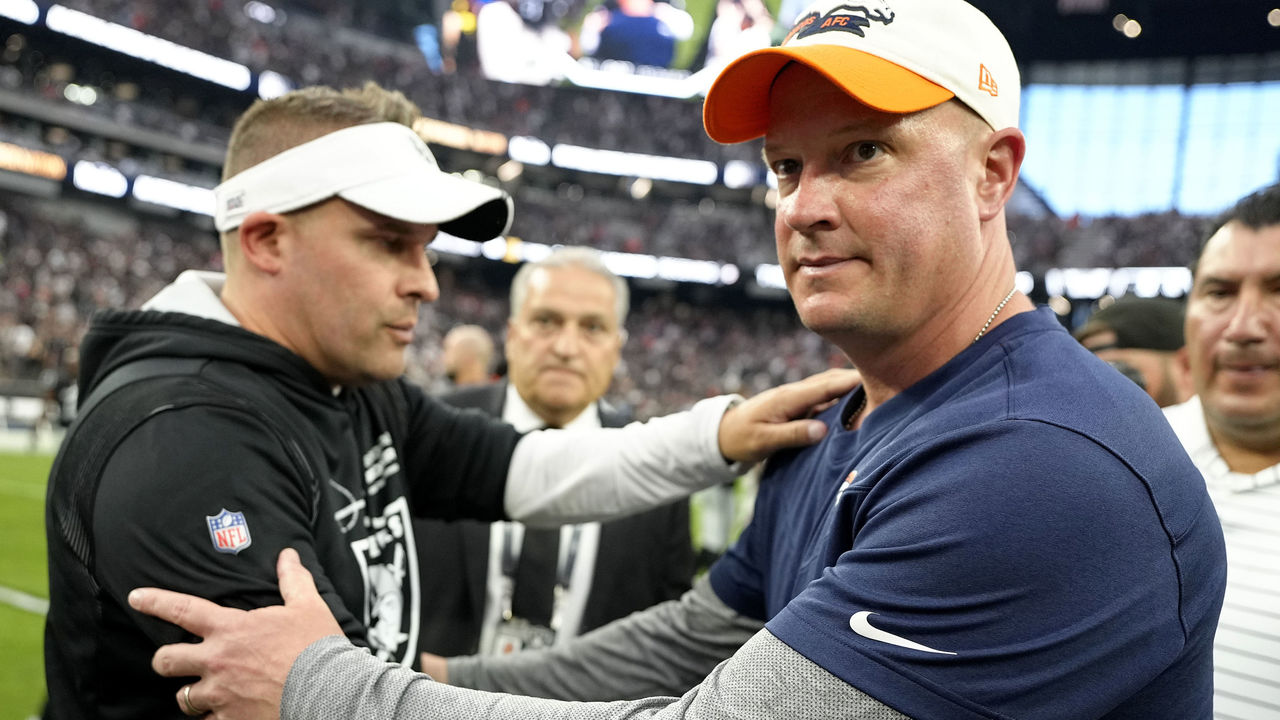 "You have to balance so much," an NFL executive told me. "The more you're able to trust your staff, you're usually able to find what's really important and focus on that. But you need a great staff, and you need a staff that's in constant communication with each other. You also need the understanding that it's the head coach who everyone needs to respect. There's a lot that goes into winning throughout the week. … Josh is still learning how to do those things, because for so long it was Bill's show."
Matt LaFleur, Packers
It's been a rough season for LaFleur and the 5-8 Packers. The Davante Adams trade set the offense back considerably, and reigning back-to-back MVP Rodgers has battled injuries and inconsistency. Green Bay ranks 15th in total offense, 23rd in scoring, and 14th in third-down efficiency. Oh, and the Pack is 31st on fourth down, converting just six of 21 attempts.
Those are all sizable problems for LaFleur, who's built his reputation as an offensive whiz kid with innovative ideas that mesh well with modern football. Just how patient the front office will be with him after a losing season remains to be seen, but make no mistake: He's going to keep starting Rodgers over Jordan Love because he wants to salvage as many wins as possible. (Also, I'm not really sure he has a choice.)
This is why having someone coaching for his job can be tricky. It'd behoove the organization to start the 24-year-old Love, either to cement his status as the team's long-term answer at QB or to increase his potential trade value. LaFleur is balancing life between hot water and the frozen tundra.
"We were certainly expected to be competing for a championship - and we are still in it, if we're able to dig our way back into this thing," GM Brian Gutekunst told reporters Monday. "We still kind of feel like we have the ability to do that. But this season has not gone as we expected."
Jordan Schultz is theScore's NFL insider and senior NBA reporter. Follow him on Twitter, Instagram, and TikTok.