UFC 279: Can Diaz pull off miracle against undefeated Chimaev?
Jeff Bottari / UFC / Getty
Ahead of Saturday's UFC 279 in Las Vegas, theScore's Jack Browne makes his picks for the top bouts.
Welterweight main event
Nate Diaz (21-13)
vs.
Khamzat Chimaev (11-0)
(NOTE: This article was published before Chimaev missed weight by 7.5 pounds.)
Rise up, Diaz army. Your boy needs you now more than ever.
From a marketing standpoint, the UFC 279 main event between Chimaev and Diaz is a slam dunk. Diaz is still a top-five draw in the UFC, a beloved cult hero who has transcended wins and losses. In true rebel spirit, he's forcing his way out of the UFC, with this being the final fight of his contract. Chimaev, on the other hand, is the future of the promotion, a Goliath seemingly destined for gold. And, as he put it, a "hitman" hired by the UFC to send Diaz packing in the worst way possible.
However, from a purely competitive view, this is close to matchmaking malpractice. Yes, Diaz is a legend who earned one of the UFC's all-time upsets by choking out Conor McGregor as a short-notice replacement in 2016. But that was then, and this is now. The 37-year-old should be fighting the likes of Robbie Lawler or perhaps Dustin Poirier, not a monster that nearly everyone else scurried away from. While often confident to the point of ignoring reality, Diaz seems to know a loss is inevitable, saying this week that he "gave up" on preparing for the fight. "Whatever; beat me," he added.
Chimaev is indeed a terrible stylistic matchup for Diaz. He has ridiculous strength for a 170-pounder, manhandling opponents like amateurs during his five-fight UFC run. Diaz, meanwhile, is far more physically suited to 155. Only Gilbert Burns, an elite welterweight, was able to withstand Chimaev's pressure, and he still lost the thrilling April fight via unanimous decision. Chimaev was tested for the first time by Burns, and while the fight showed he isn't invulnerable, the Swede proved his chin and will are ironclad.
Diaz's likely only hope is to try and survive until the later rounds and submit a tiring Chimaev. The chaos that would ensue if Diaz were to do so would be glorious, and he has the skills to pull it off as a black belt in jiu-jitsu. Putting my personal bias on full display for a moment, there's nothing I want to see more than a wild Diaz upset. But Chimaev is too strong, too skilled on the ground, and too stubborn to allow that to happen.
Even in his prime, Diaz wasn't a power puncher (his last TKO win came in 2013). He likes to pick away with volume and a varied stand-up game. He also likes to build his way into fights slowly, ramping up the pace later on. That isn't going to cut it against a relentless Chimaev, who has a cannon of a right hand and will be looking to use it early to cause Diaz's facial scar tissue to explode into a crimson mask once again.
In the end, it'll be the rising star locking in the choke on the departing legend to seal the win, though there's no way Diaz will allow his potential last image in the UFC to be him tapping out. Diaz will go to sleep, hopefully flipping everyone the double bird as he does.
The pick: Khamzat Chimaev, second-round submission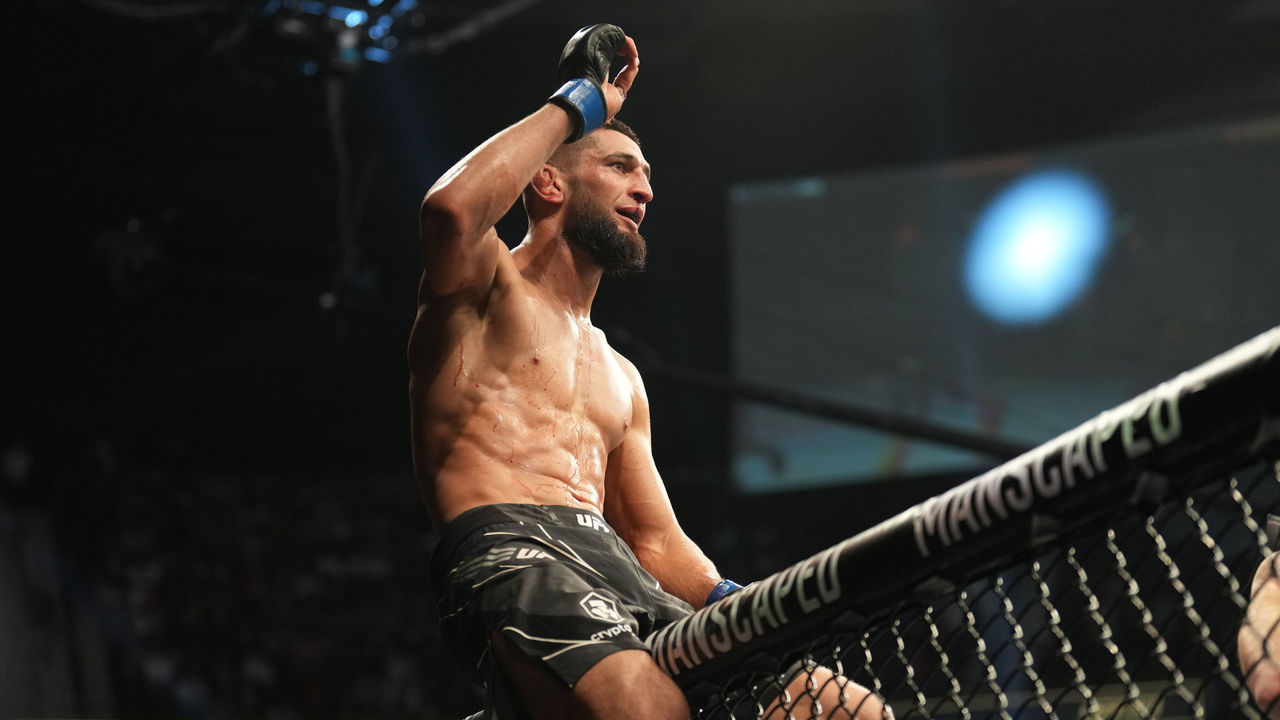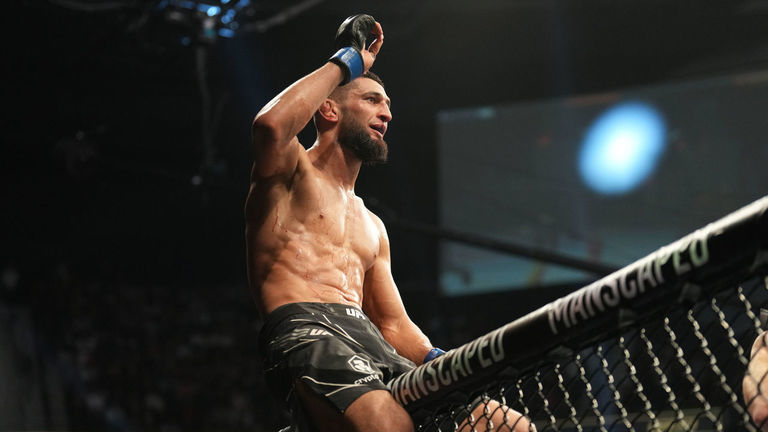 Welterweight bout
Li Jingliang (19-7)
vs.
Tony Ferguson (26-7)
With no realistic path back into contention at lightweight, Ferguson is pulling the classic late-career move of jumping up to the next weight class in search of rejuvenation. While this sometimes leads to success, it's more commonly a desperate decision that seals the end of a fighter's career.
Ferguson is certainly desperate after losing his last four fights, with two defeats coming brutally at the hands of Justin Gaethje and Michael Chandler. "El Cucuy" is likely thinking that avoiding a strenuous weight cut and returning to the division where he began his career will allow him to regain his chin. But the damage he's taken recently and the cumulative effects from a career spent fighting and training with reckless abandon might be irreversible. Ferguson's also 38 years old; the only older ranked welterweight is Stephen Thompson.
While the UFC isn't throwing Ferguson into the deep end at 170 pounds, the 14th-ranked Li is far from an easy out. In fact, Li's natural finishing skills and impressive power on the feet are a scary proposition for Ferguson coming off the first knockout loss of his career, as 10 of Li's 19 wins have come by KO/TKO. The Chinese fighter has won five of his last seven fights, with the two losses coming to the monstrous Chimaev via rear-naked choke and Neil Magny by unanimous decision. While Li isn't an elite 170-pounder, he boasts a granite chin, having never been knocked out.
Ferguson's first round against Chandler in May was arguably the best he's looked since his last win in 2019, dropping the former Bellator champion early and displaying greater sharpness on the feet. Any confidence gained from that, though, was likely extinguished by Chander's picture-perfect front kick to Ferguson's chin. The big question is: Can Ferguson mentally and physically recover in just four months from the devastating knockout that left him out cold?
The best path to victory for Ferguson is to wrestle Li, who was controlled on the ground by Chimaev and Magny. But while Ferguson has historically been proficient on the mat, he's been manhandled by Chandler, Beneil Dariush, and Charles Oliveira during his skid. Even with potentially better stamina, thanks to less of a weight cut, it's unlikely Ferguson can overwhelm the younger and stronger fighter in grappling encounters. With all that considered, Li should put one of the final nails in Ferguson's career.
The pick: Li Jingliang, third-round TKO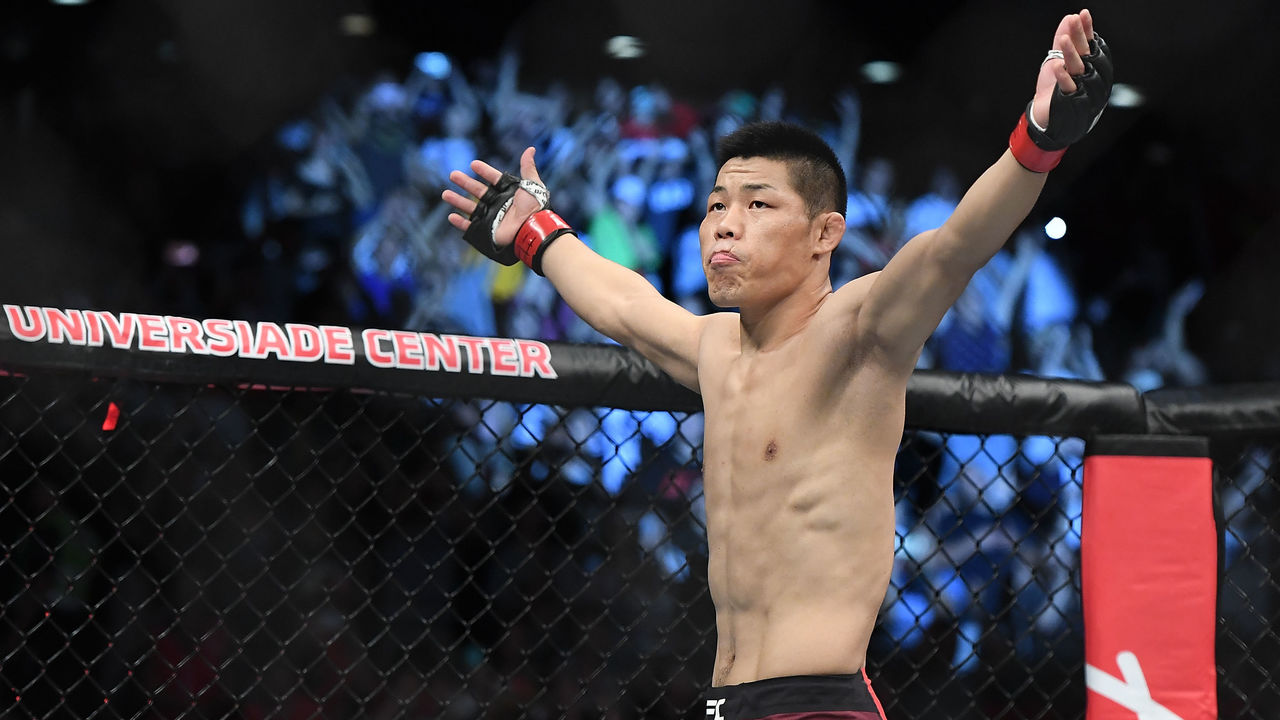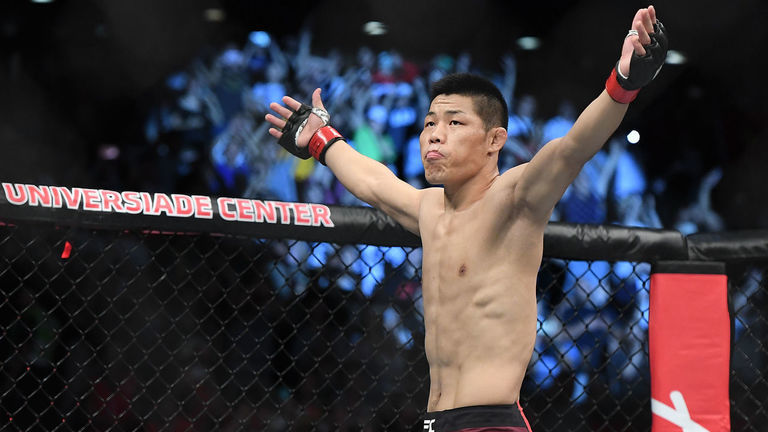 Catchweight bout
Kevin Holland (23-7, 1 NC)
vs.
Daniel Rodriguez (16-2)
The final two fights of UFC 279, in my opinion, won't be super competitive. But Holland-Rodriguez, on the other hand, is a true coin flip. And it could end up being the best fight of the event, with both fighters more than willing to throw down.
Holland, one of 2020's breakout stars, finally has his mojo back. "Trailblazer" won five straight fights in under five months until his "anyone, anytime, anywhere" philosophy ran into the brick wall that is Derek Brunson in March 2021. His momentum was further halted by a unanimous decision loss to Marvin Vettori. Realizing he didn't have the size to compete in a wrestler-dominated middleweight top 15, Holland dropped down to welterweight and has now won two fights via stoppage in 2022.
This main-card fight will take place at a catchweight of 180 pounds, with Rodriguez unable to make it down to 170 pounds on short notice, according to Holland. Rodriguez hasn't fought since August 2021 but has earned an impressive 16 wins in 18 fights. He's only lost once inside the Octagon, a relatively close unanimous decision defeat to Nicolas Dalby in 2020.
This has all the makings of a pure stand-up brawl. Holland's main weakness is his wrestling, and while Rodriguez could try to take advantage of it, it sounds like he's dying to knock out Holland after their 2020 matchup was canceled. Holland has the speed and range advantage. He could pick away at Rodriguez from distance, forcing his opponent into an overly aggressive move to get close. Neither man has been knocked out during their career, so it's going to take something special for this bout to end by finish. Ultimately, I'll roll with Rodriguez's power and physicality advantage in a close bout that'll go the distance.
The pick: Rodriguez, unanimous decision
Comments
✕
UFC 279: Can Diaz pull off miracle against undefeated Chimaev?
  Got something to say? Leave a comment below!