Juraj Slafkovsky and Simon Nemec top Slovakia's historic draft class
Getty Images / Photo illustration by Nick Roy / theScore
Editor's note: This article was published July 5, days ahead of the 2022 NHL Draft, where Slovakian prospects Slafkovsky and Nemec were taken one-two by Montreal and New Jersey. Read about their journeys towards the NHL below.
Mitch Hults is from Wisconsin, but he sometimes jokes that he owns the key to Bratislava, where he played one season of pro hockey. At the very least, his opinions hold sway in the Slovakian capital.
When Hults joined Finnish pro club TPS this past season, Slovak ex-teammates texted to ask if Juraj Slafkovsky, his hotshot teenage linemate, was the real deal. To which he replied, yes - emphatically. He was high on the kid well before Slafkovsky scored seven goals at the Winter Olympics, spurring Slovakia to a historic bronze medal while rocketing his NHL draft stock.
Slafkovsky had about 25,000 Instagram followers when he left for the Olympics, reflecting his minor celebrity status in a small nation. That count quintupled within a month.
"That shows you right there that the whole country's watching him," Hults said. "To take that on and not see it as pressure, but an opportunity - to grow his platform and grow as a player and do what he did to finish the year - you want to ask a young kid to do that, but for him to pull it off, that's impressive."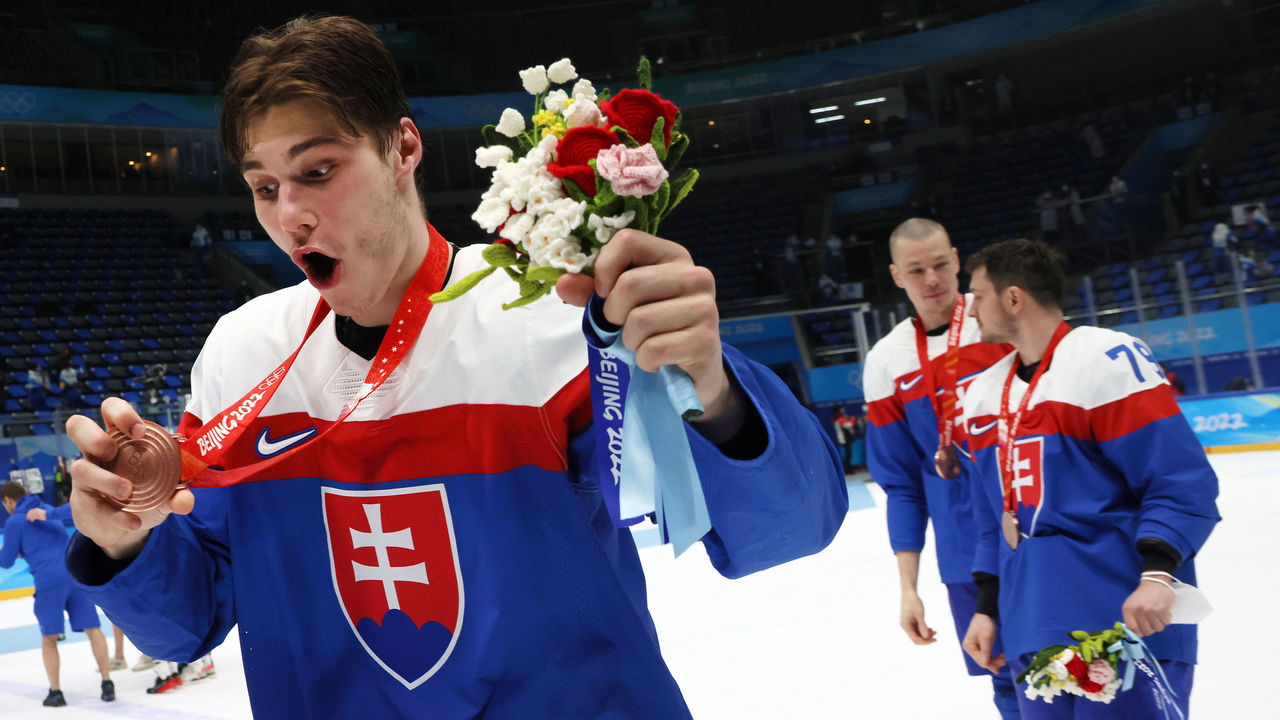 Hockey's eyes are on the Slovak prodigy this week. If the Montreal Canadiens ascend the Bell Centre stage Thursday and draft Shane Wright first overall, Slafkovsky probably won't slip past the New Jersey Devils at No. 2. He's the consensus top European skater available and could debut in the NHL come the fall.
His Slovak draft cohort is generationally strong. Olympic teammate Simon Nemec is considered one of the two best defensemen in the class; Filip Mesar is another probable first-rounder; Adam Sykora scored twice in May at the men's world championships to supplement Slafkovsky's team-high nine points.
Collectively, they boast transformative potential. Slovakia has produced one first-round draft choice since 2005: former NHL forward Marko Dano nine years ago. Previously, just four Slovak prospects had ever been drafted in the top 10, none higher than Marian Gaborik at No. 3 in 2000. Slafkovsky and his childhood friends are game-changers.
The idea that Slafkovsky could surpass Gaborik's benchmark was implausible before February. Hit posts and missed opportunities limited him to four points at midseason in the Finnish Liiga.
Patience was behind his Olympic breakout. So was Craig Ramsay, the Slovakia head coach and retired Selke Trophy winner who played more than 1,000 NHL games.
"He told me that, no matter what, I need to shoot the puck always. That it has a bad habit of going in," Slafkovsky said. "OK, then: I just tried to shoot all the time when I had the chance."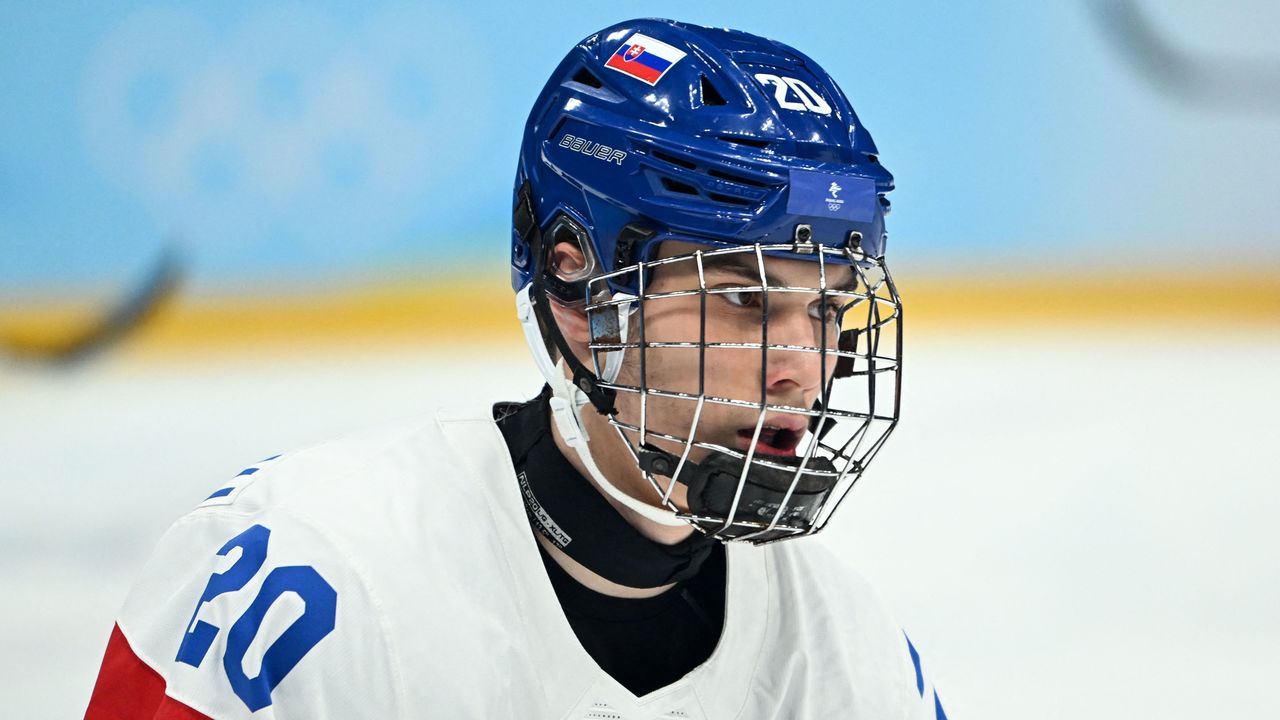 Slafkovsky was born and raised in Kosice, Slovakia's second-largest city. He moved to Austria, Czechia, and Finland as a teen to find progressively stingier competition. Because Nemec is a month older, Slafkovsky was the youngest player in the Beijing Olympic tournament. He won MVP, upstaging European pros and NCAA stars while outscoring every draft-eligible Olympian since Ed Olczyk, the third overall pick in 1984.
Talent evaluators who project stardom for Slafkovsky - potentially as Jack Hughes' future left-winger - rave about his blend of size and skill, plus his pinpoint wrister. He didn't face NHL netminders in Beijing, but Slafkovsky scored all of his Olympic goals at even strength, most of them on snipes from the slot.
Slafkovsky is an assertive player. He's precociously strong and has the vision and deft hands to create chances on the move.
"Not being able to knock (an 18-year-old) off the puck, you don't see guys like that," Hults said.
To tilt the ice against Canada at the world championships in May, Slafkovsky dangled defenders, threaded passes through sticks, backchecked purposefully, and crashed Logan Thompson's crease multiple times on one memorable shift.
His skating is no hindrance. Hults said Slafkovsky's feet are nimble, meaning he's quicker than the average big man.
"We used to say growing up: this guy's got the Ferrari body, but he's got the Prius engine. Then you've got a little guy with the Prius body with the Ferrari engine," Hults said.
"I think he's got the Ferrari inside and out."
One notch below Slafkovsky on draft boards, Nemec is vying with Czech bruiser David Jiricek to be the first defenseman picked Thursday.
Jiricek projects to be a two-way force, but Nemec's resume sparkles. As a second-year pro in the Slovak Extraliga, his five goals and 17 points in 19 playoff games helped push HK Nitra to the league final. Nemec rode the bench at the Olympics but logged first-pair minutes at the men's worlds, where his six points set a tournament scoring record for rearguards of his age.
Nemec's reads are special. At ease under pressure, he's confident dancing with the puck at the offensive blue line and firing off smart passes or accurate shots. Defensive sequences where Nemec anticipates an opposing forward's next move abruptly end when he pries the puck loose and leads the breakout.
"When he goes one-on-one, he'll have a good stick and a good brain," Mesar said.
"Great stick. Broke up a ton of odd-mans. Really good instincts," said Adam Rockwood, a Canadian forward who was Nemec's Nitra teammate in 2021-22. "He just thinks the game at a really, really high level. He knows what people are going to do. He's strong beyond his years. I couldn't imagine (what would happen) if he was playing with kids his own age."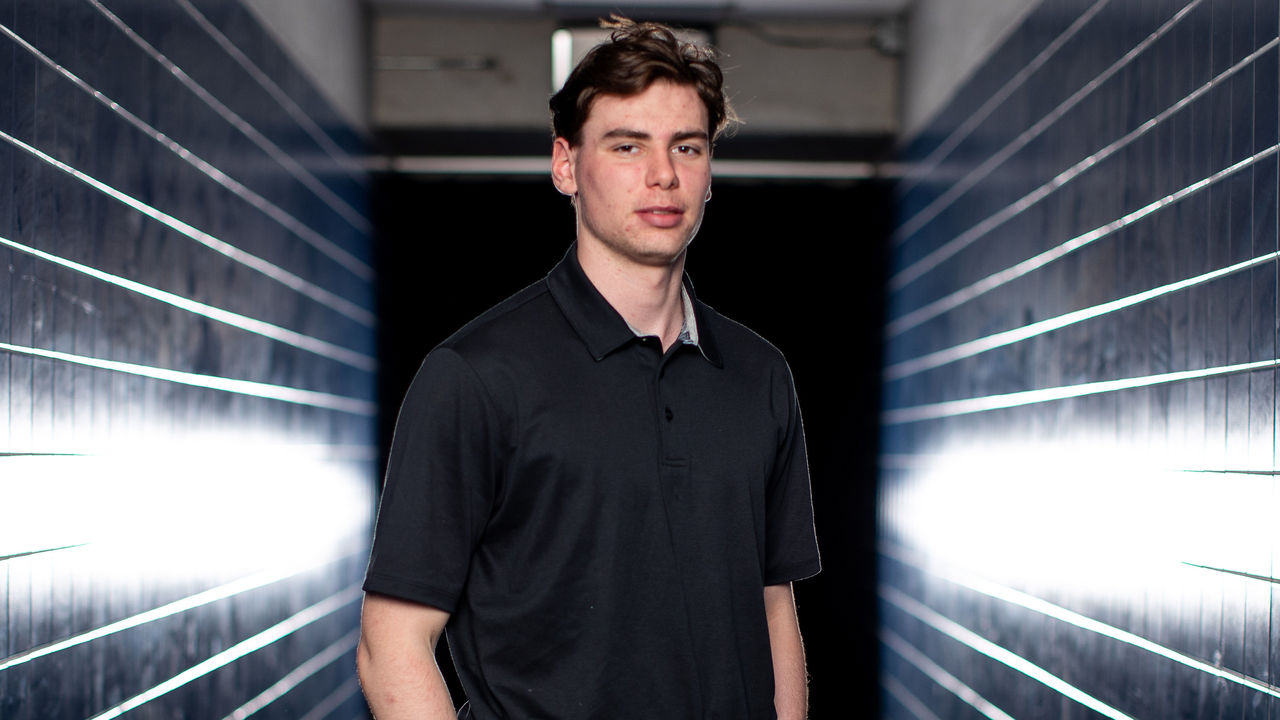 As for Mesar, Slafkovsky thinks "he'll be a beast one day," citing his speed and creativity on the wing. He's seen Mesar flex those traits firsthand. Nemec and Mesar grew up in nearby towns and played with Slafkovsky on national select teams, including squads that crossed the pond to compete in major Quebec City and Chicago youth tournaments.
Someone snapped a photo of them as kids in team-issued jackets that the trio recreated at the 2021 world juniors. They've risen in the game together and want to remain linked.
"That's what we dream about," Slafkovsky said. "To play against each other in the NHL."
The small contingent of Slovak superstars in the Hockey Hall of Fame includes Slafkovsky's childhood idol, Marian Hossa. Peter Stastny and Stan Mikita round out the group of inductees that Zdeno Chara is sure to join in retirement.
Slovakia's NHL greats hail from the cities of Poprad (Peter Bondra), Skalica (Zigmund Palffy), Topolcany (Miroslav Satan), and Trencin (Chara and Gaborik). The late Dubnica native Pavol Demitra was a 10-time 20-goal scorer. Banska Bystrica's Michal Handzus played more than 1,000 NHL games.
Their ranks have thinned lately. Four Slovak skaters - Chara, Erik Cernak, Martin Fehervary, and Tomas Tatar - were NHL regulars this past season. No star player has come out of Slovakia since Gaborik, who turned 40 this year; no Slovak prospect has been picked higher than No. 43 (Cernak in 2015) since Dano's 2013 draft day.
A turnaround is afoot. Slafkovsky lit up the Olympics as his team bounced favorites from the tournament, including Sweden in a 4-0 romp that clinched Slovakia's first Olympic medal in eight appearances. When the Slovaks edged the United States in a quarterfinal shootout, kids back home celebrated like Stanley Cup winners.
Satan is the general manager of the national team and, in 2017, hired Ramsay as coach to revitalize a program that slumped to 14th place at the world championships. Ramsay thought the Slovak style of play had gotten too tentative, and Slafkovsky fit his plans to ice a fast, aggressive lineup that sought to dictate the action.
"He reminds me a little bit of Clark Gillies," Ramsay told NHL.com recently, referencing the late linchpin of the New York Islanders' 1980s dynasty. "He's a powerful guy who can score goals and was a presence every time he was on the ice."
Some draftniks knock Slafkovsky's Liiga production and the way he racked up points internationally, saying he exploited non-NHL opposition in Beijing and minnows like Italy and Kazakhstan at worlds. Contemplating how he could improve, Slafkovsky said he'd like to get to prime scoring areas more often. His acumen and frame are NHL-ready, said league scouting director Dan Marr, who reserves that distinction for Slafkovsky and Wright.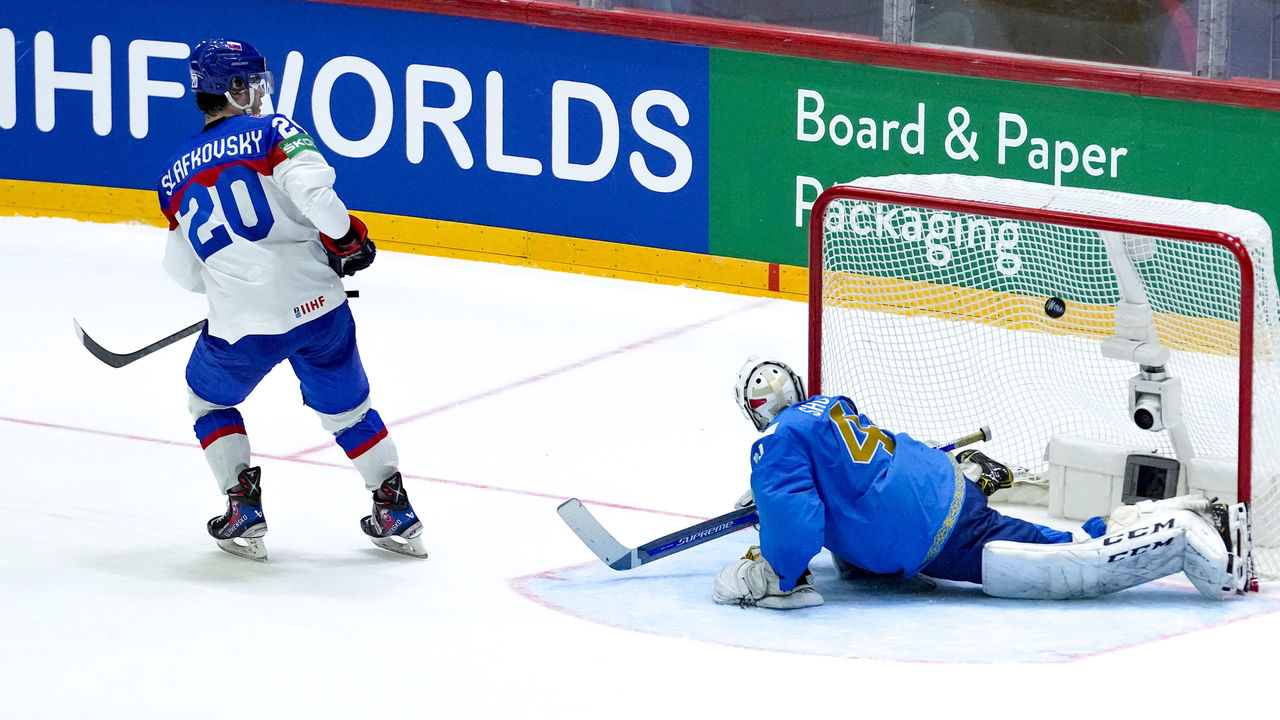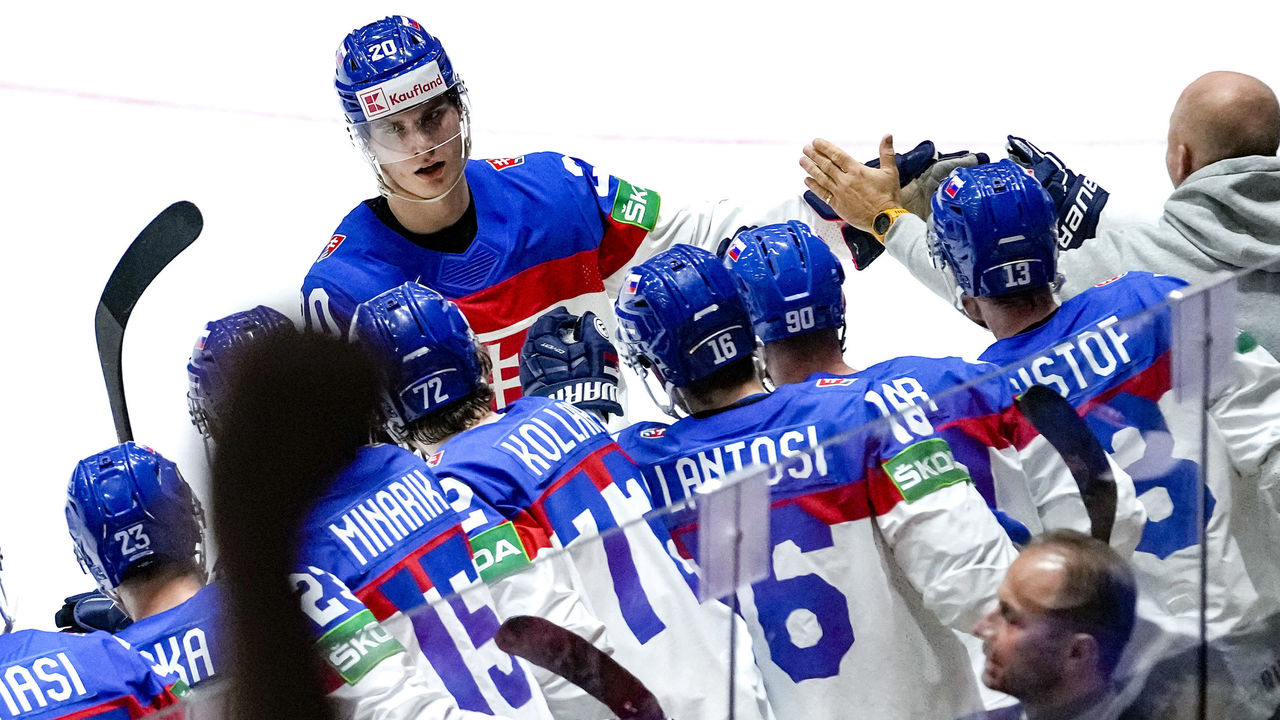 Nemec could stand to make fewer risky pinches, but his maturity impresses Nitra teammate Rockwood, who forgot he was a teenager at times despite a nine-year age gap: "He didn't come off like a young kid." Rockwood watched Slovakia's Olympic games in the Nitra dressing room after practices and saw Nemec deal graciously with fervent fans once he returned.
"One time after a playoff game, two little girls were in (the dressing room). They won some prize to take a picture with him," Rockwood said. "They were crying. They loved him so much."
Slafkovsky's professionalism stood out to Hults when he landed on a magazine cover. Post-Olympics, Forbes Slovakia went to Finland to report a piece that called him Slovak sport's next great hope.
Hults said Slafkovsky took the buzz in stride, though he knows his draft season galvanized the country.
"We didn't have any medal from hockey or football for a long time," Slafkovsky said. "We needed something. It was just great to be part of it."
Nick Faris is a features writer at theScore.
Comments
✕
Juraj Slafkovsky and Simon Nemec top Slovakia's historic draft class
  Got something to say? Leave a comment below!