Don't sleep on the red-hot, retooled St. Louis Blues
Getty Images / Photo illustration by Nick Roy / theScore
Our sense of time has been muddled by the pandemic, so here's a quick refresher: the St. Louis Blues were the reigning Stanley Cup champions when the world shut down in March 2020. They are still the last team not named the Tampa Bay Lightning to win the Cup, and the last team to win after a full 82-game season.
Remember that 2018-19 Blues squad? Such a fairy-tale story.
There was that stunning trajectory, going from dead last in the standings midway through the regular season to taking out the Boston Bruins in the Cup final; there was the rise of rookie goalie Jordan Binnington. And, of course, the rally song "Gloria," young superfan Laila Anderson, Carl Gunnarsson's urinal game, and drunk Brett Hull yelling, "We Went Blues!"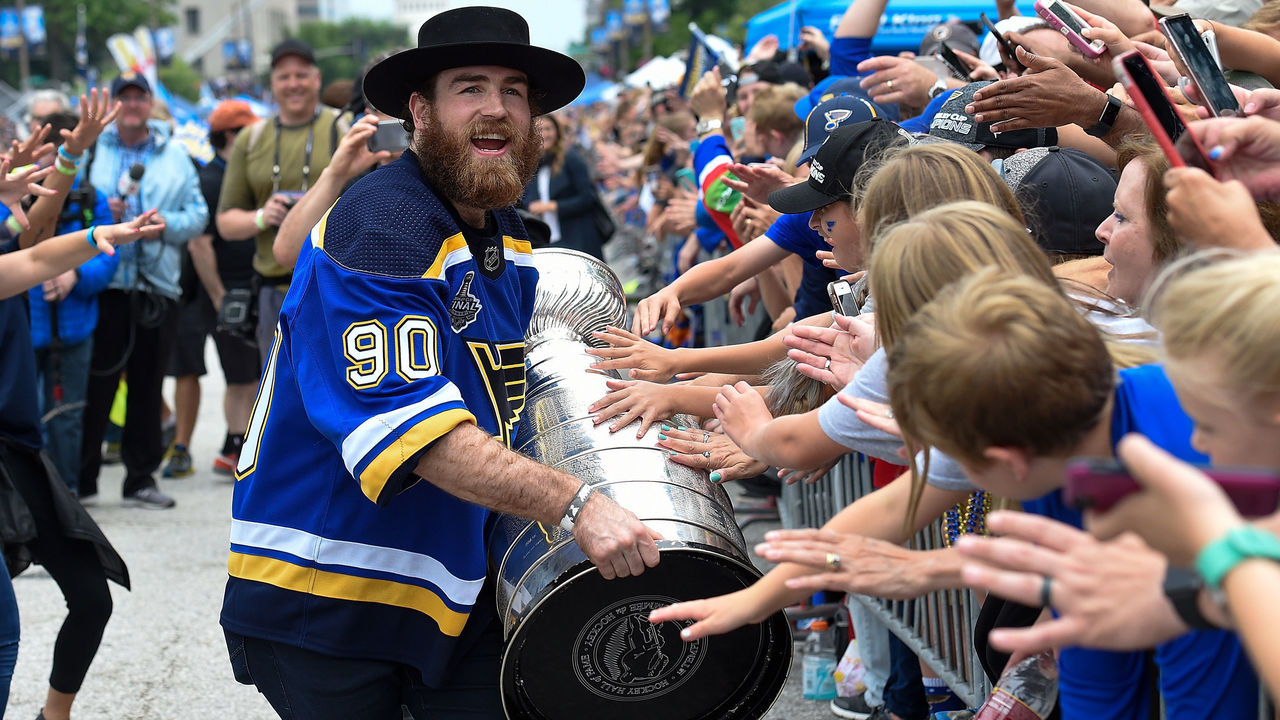 What a special run for a fan base that waited 52 years to celebrate a title.
The Blues have since lost in the first round of the playoffs two years in a row, but they again look strong enough to legitimately compete for the Cup. St. Louis is entering the postseason as one of the NHL's hottest teams, having gone 14-2-2 since March 26.
The Blues finished ninth overall in points (109) and fifth in goal differential (plus-69), but they're the No. 3 seed in a stacked Central Division. They're set to meet the Minnesota Wild in what could ultimately be Round 1's most thrilling series.
Ahead of Monday's opener, let's take a look at what's changed and what's stayed the same for the Blues since they hoisted the Cup, and also why the hockey world shouldn't sleep on them as a 2022 Cup threat.
Mix of old and new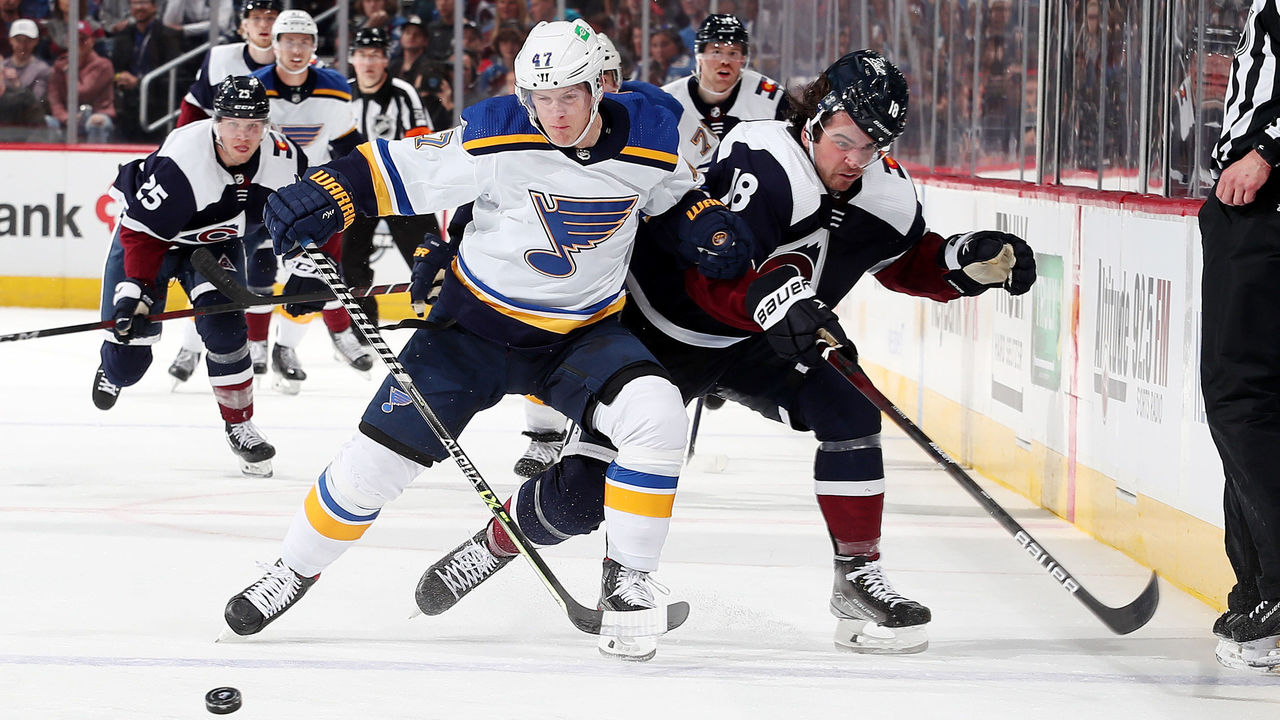 Alex Pietrangelo left for Vegas in the fall of 2020; Justin Faulk has stepped into the ex-captain's role as the club's all-purpose right-handed defenseman.
Alex Steen retired due to injury in late 2020; winger Brandon Saad was brought in this past offseason to replace him as a top-nine forward.
Vince Dunn was selected by Seattle in the expansion draft; lefties Torey Krug and Marco Scandella have picked up the slack - and more - on the blue line.
Jaden Schwartz also ended up in Seattle; Pavel Buchnevich, acquired in an offseason trade with the New York Rangers, has been dynamite on the wing.
"It's like watching the sequel to a movie where the characters are the same but they're using different actors," said former Blues defenseman Jamie Rivers, now an analyst for 101 ESPN and Bally Sports Midwest. Rivers added the key part is that despite the turnover, the team hasn't lost any talent. "When I look at the overall vibe, it's eerily similar to 2019."
Of the 23 players available for Monday's game against the Wild, only nine made an appearance in the 2019 playoffs: forwards Ryan O'Reilly, Vladimir Tarasenko, David Perron, Brayden Schenn, Robert Thomas, and Ivan Barbashev; defensemen Colton Parayko and Robert Bortuzzo; Binnington in net. (Speedster Jordan Kyrou, a crucial piece now and into the future, played 16 games in the 2018-19 regular season but did not see action in the playoffs.)
While that's a relatively small group, the quality of players is quite high. Add a handful of newcomers - Faulk, Saad, Krug, and Buchnevich from other teams plus goalie Ville Husso from their development system - and you get the makeup of players who collectively drive the 2022 team.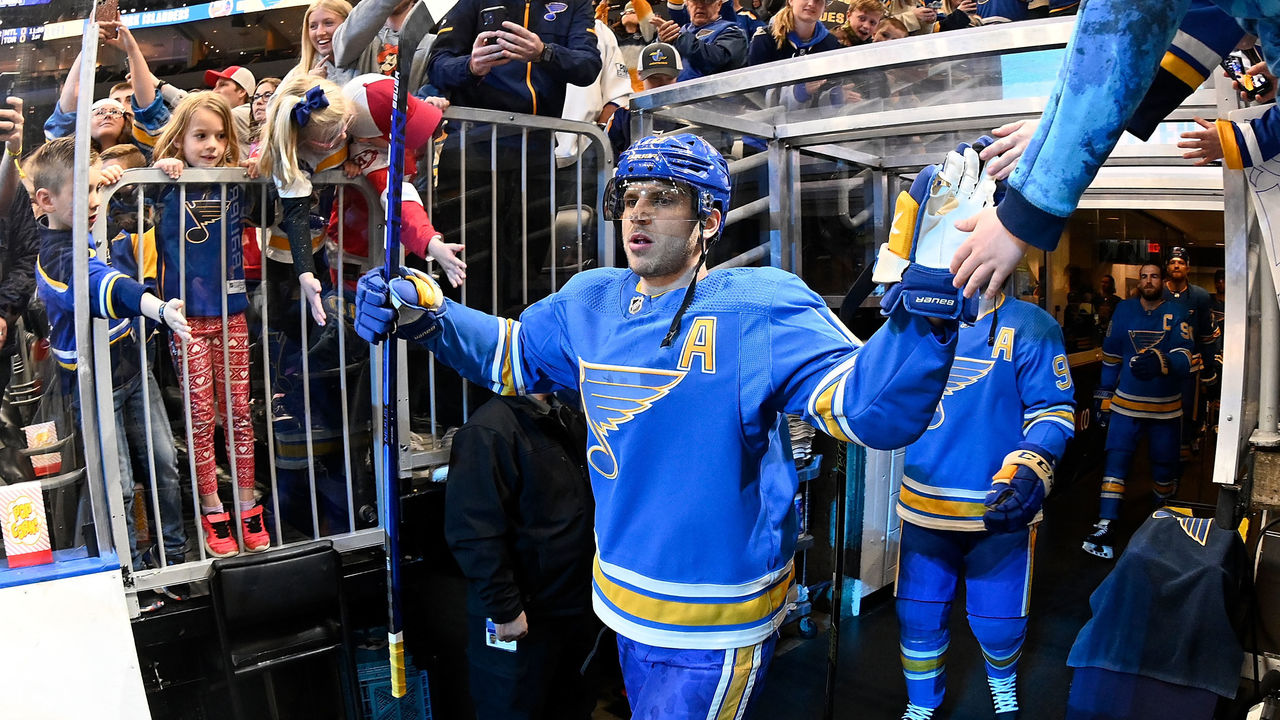 The depth of talent is impressive. It's difficult to pinpoint where the reliable part of St. Louis' lineup ends and the iffy part begins. The gap between the best forward and seventh-best forward, for example, isn't huge - which is on-brand for the Blues. Sure, the mid-market franchise has employed the likes of Hull, Adam Oates, Chris Pronger, and Wayne Gretzky, but it's always been a blue-collar team at heart.
"If you look in the past, there's not too many superstars coming to St. Louis," Schenn, who arrived from Philadelphia in 2017, said in a recent interview. "It's just a bunch of hockey players that want to play for one another. Ultimately, that wins."
As for on-ice results, the sharpest contrast between 2019 and 2022 is in the sheer volume of goals. A few years ago, the Blues bagged 2.98 goals per game (15th in the league) on the strength of three 20-goal scorers and the 10th-ranked power play. This regular season, they scored 3.77 per game (third) and boasted an NHL-high nine 20-goal scorers, with veteran sniper Tarasenko (34) leading the charge. They also own the second-ranked power play.
"When we're going, everyone is creating chances. It's hard for teams to defend us," said Thomas, who recorded a team-high 57 assists in 72 games.
"It feels like we can get on this run of wave after wave, of just being all over them, being relentless, and being hard on them. When you have that depth, it gives you confidence. You know when you change another line is going to pick up right where you left off. That's one of the staples of our game."
Distinct playing styles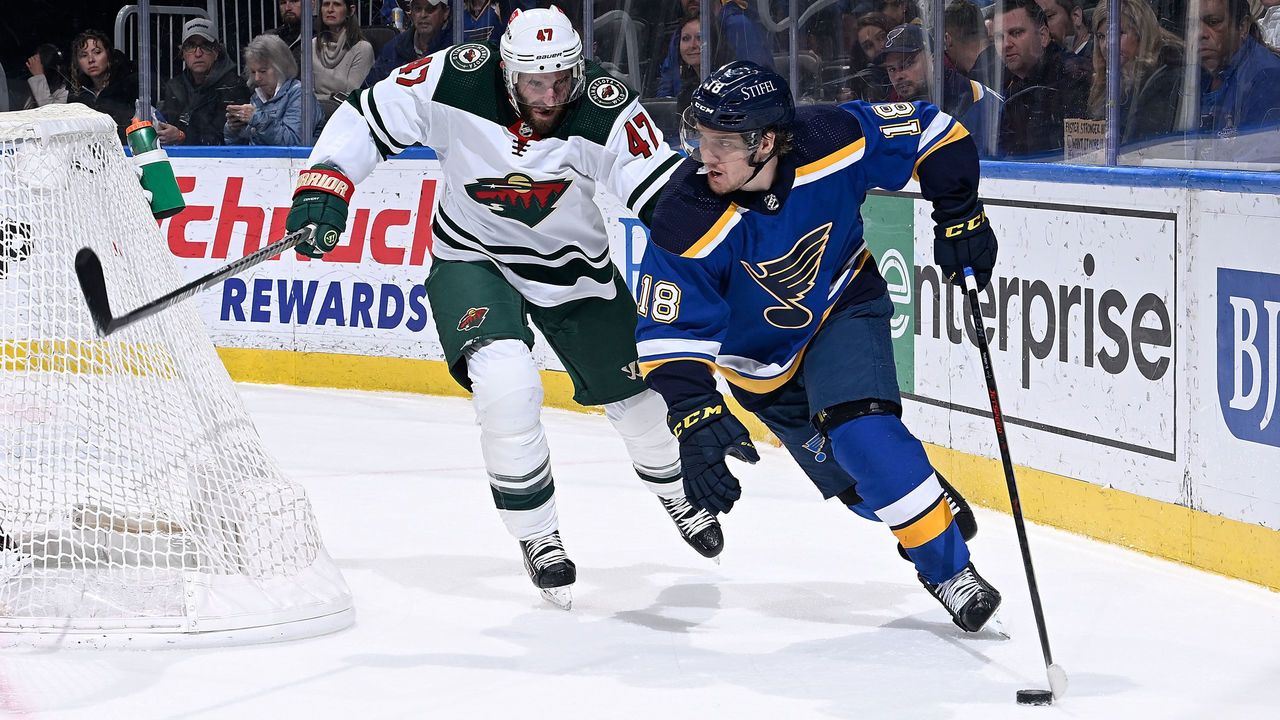 The Blues attack shift after shift. When they're truly feeling it as a group, they attack in waves and show their versatility.
Unlike the 2019 team, which generated most of its offense off the cycle, the current Blues can alternate between an uptempo, finesse style fueled by speed and skill, and a heavy cycle powered by strength and endurance.
"We've had a good rush team all year, but now we're playing smarter," head coach Craig Berube said earlier this month amid a 16-game point streak. "If the plays aren't there, we're putting it deep and we're going to work. And that used to be our game all the time - our (cycle) game and our heavy forecheck - but we're getting a pretty good combination of them both now."
At full health, the top three forward lines are Buchnevich-Thomas-Tarasenko, Saad-O'Reilly-Perron, and Barbashev-Schenn-Kyrou. The Thomas group is dynamic, especially in transition, with a puck-possession center feeding silky passes to trigger-happy wingers. The O'Reilly trio is a two-way "boards line," as Rivers calls them, "since they work everything around the walls." The Schenn line tends to play a style closer to smash-mouth hockey, though Kyrou's quickness gives them game-breaking flair.
"That's a lot for other teams to handle," Rivers said. "How do you do your matchups? Do you take your best defensive line and try to play them against the most dynamic trio? Do you try to play heavy against the O'Reilly line? Do you try to get into a punch-in-the-mouth contest with the Schenn line?"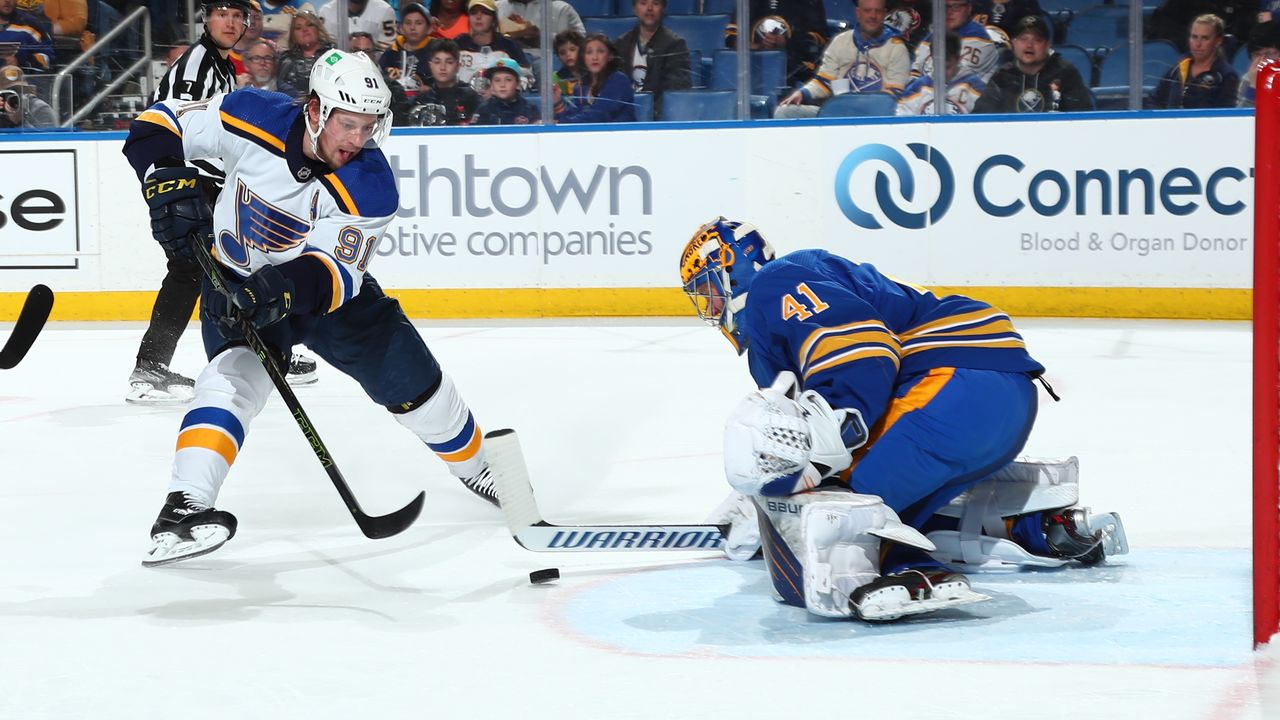 Most notably, Thomas has found twin-like chemistry with Tarasenko. TNT and Bally Sports analyst Darren Pang points out stopping them is no easy task.
"Vladi always thinks the game at a different level and his expectations are very, very high," Pang said. "If this wasn't working between him and Robert you'd be seeing a lot of slamming sticks and slamming bench doors. But you're not seeing that at all. We're seeing a really cohesive group that wants to be the best line in the game every time they're out there on the ice."
Despite the Thomas trio being known as the de facto first line, O'Reilly led all Blues forwards in ice time during the regular season, skating for 19:05 a night. Thomas was second at 18:47 while Saad (16:16) was ninth. Berube is well aware depth is a major strength of his roster and he's not afraid to lean into it.
"I'm not going to lie, throughout the year, there's been a few scraps here and there about power-play time or this or that - but in a good way," Schenn said. "It's not guys hating on one another, it's guys challenging each other to be better, and ultimately, that's worked well for us this year."
The X-factor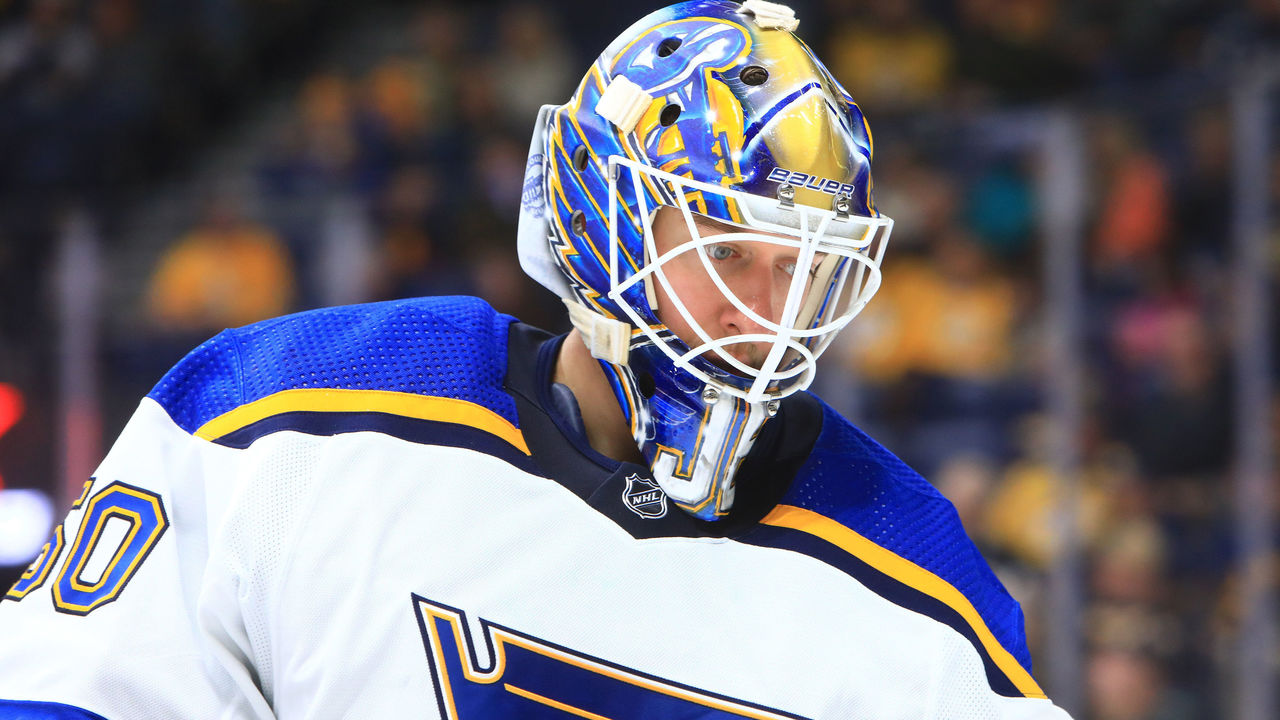 Every playoff team - including St. Louis and Minnesota, two of the highest-scoring squads in the regular season - need at least passable goaltending in the first round and beyond. You can't outscore your problems for an entire run.
Are the Blues secure in their duo of Husso and Binnington?
"We feel like we've got the best tandem in the league," Thomas said.
The final stat line for Husso: .919 save percentage, 14.9 goals saved above average, 13.4 goals saved above expected, and a 25-7-6 record in 40 games played, 38 of them starts. And for Binnington: .901 SV%, minus-6.5 GSAA, minus-9.7 GSAx, and a 18-14-4 record in 37 games played.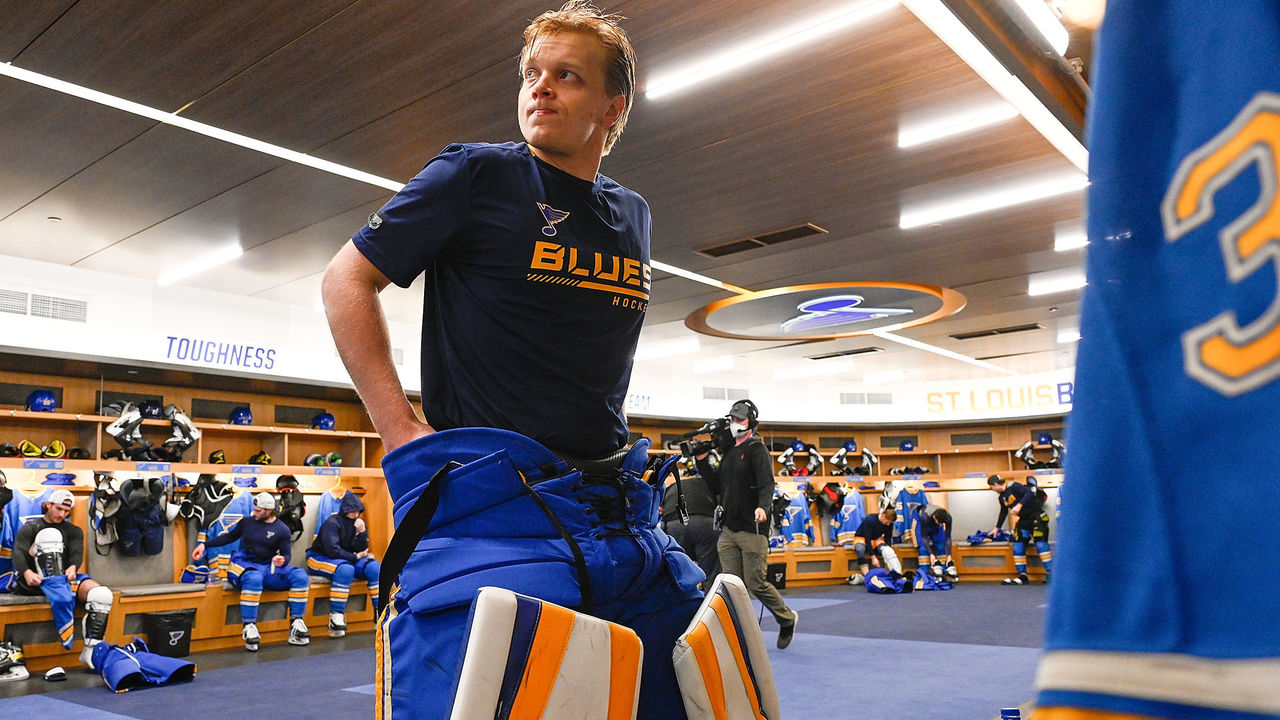 It's obvious who should start Game 1 against Minnesota. Rivers believes Husso, much like Binnington exhibited in 2019, has the mentality of a playoff goalie.
"Even if he gets lit up like a Christmas tree in a game, it doesn't faze him," Rivers said. "He moves on to the next shot, the next period, the next game, whatever. He has a very short memory, which, for a goaltender, is a bonus."
Added Pang: "Ville knows where the middle of the net is and he gets there. A lot of pucks hit him in the belly, in the pants. That's a sign of great positioning and awareness of where that net is. It's a calming influence for a coach."
In theory, having a tandem like Husso and Binnington is another advantage for Berube. Depth at forward, depth at defense, and depth at goalie - the Blues seem to have it all.
John Matisz is theScore's senior NHL writer. Follow John on Twitter (@MatiszJohn) or contact him via email (john.matisz@thescore.com).