NFL's top 100 free agents of 2022
Photo illustration by Nick Roy/theScore
With the NFL's franchise-tag deadline in the past, attention moves to the opening of the league's free-agent negotiating window March 14.
These are the 100 best unrestricted free agents slated to hit the market.
By position
QB | RB | WR | TE | OL
DL | ED | LB | CB | S
Top 100
1. Terron Armstead, OT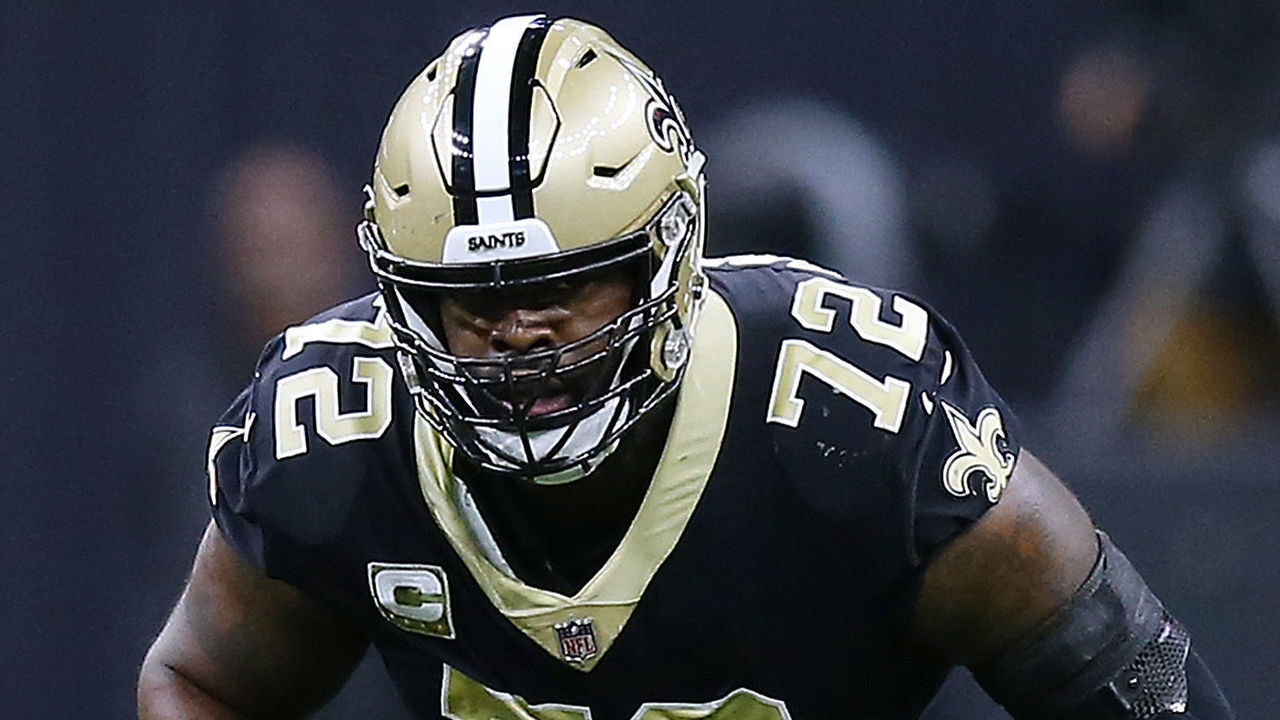 It's not every year an elite left tackle hits the open market, but the cap-strapped Saints won't stop Armstead. A long list of teams could use his services, though his age and durability concerns could hold some back.
2. J.C. Jackson, CB
The NFL's leader in interceptions over the past two seasons, Jackson's incredible ball skills make him a game-changer in the secondary. He nabbed eight picks last season while allowing a 46.8 passer rating when targeted.
3. Chandler Jones, EDGE
Jones may now be too expensive for the Cardinals after they chose not to extend him last offseason. The 32-year-old put together a 10.5-sack campaign, hitting double digits for the sixth time in seven years.
4. Marcus Williams, S
Williams may not be a household name among NFL fans, but he is among executives. The 25-year-old is coming off his fourth straight multi-interception season and would be a great chess piece for any team.
5. Von Miller, EDGE
Miller registered four postseason sacks, two alone in the Super Bowl, proving there's plenty of gas left in his tank. His age could be a deterrent for some teams, but the 32-year-old will make a ton of sense for contenders.
6. Tyrann Mathieu, S
Mathieu may not be the player he once was, and his dreaded 30th birthday is on the horizon. However, he's still productive, versatile, and a revered locker-room leader.
7. Brandon Scherff, G
Scherff will finally get to test the market after playing on back-to-back franchise tags. Commanders general manager Martin Mayhew said the 30-year-old turned down a historic contract offer, which doesn't bode well for Washington's ability to retain him.
8. Carlton Davis, CB
An emerging corner, Davis' best years could be ahead of him. He'll get paid handsomely after enjoying another solid season in which he allowed just six yards per target, according to PFF.
9. Bobby Wagner, LB
The Seahawks released Wagner as they enter an apparent rebuild, but the eight-time Pro Bowler's gas tank hasn't hit empty. In fact, the 31-year-old is still one of the NFL's most physical and well-rounded linebackers, and he can be a true tone-setter.
10. Ryan Jensen, C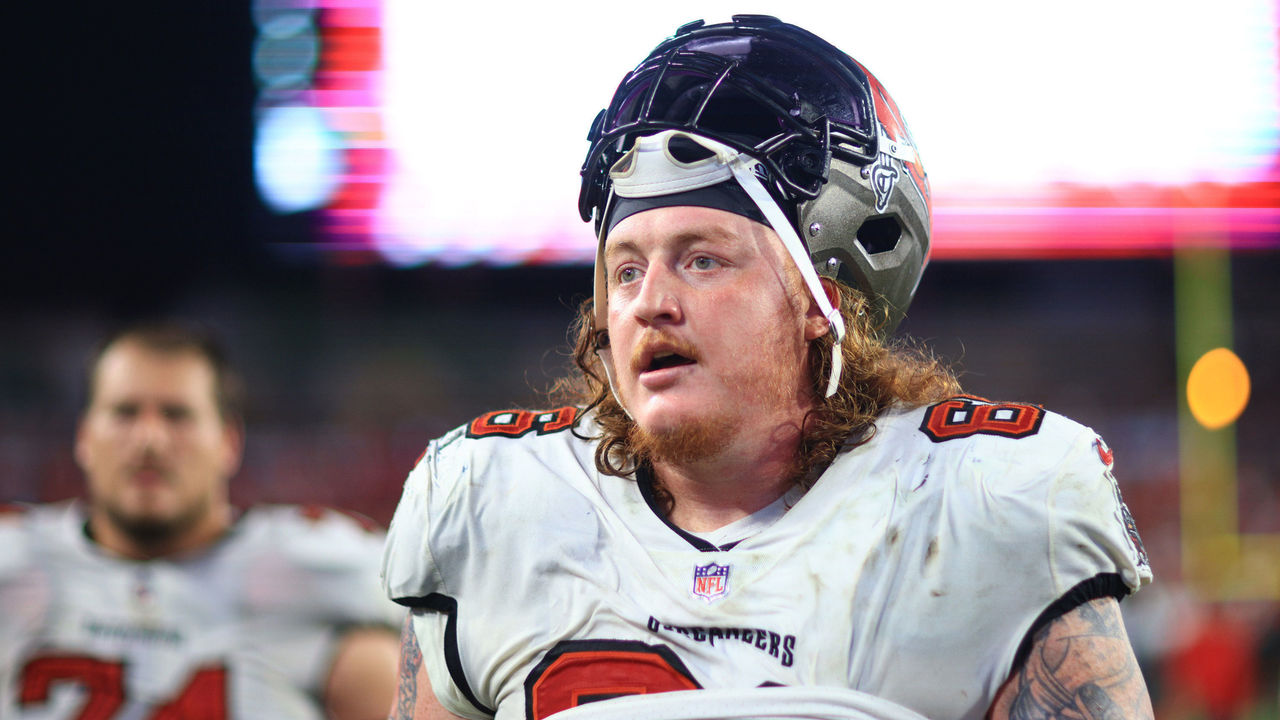 A mainstay on the Bucs' offensive line, Jensen started every game over the last four seasons. He's steady in the run game and pass game, and he's the top center available by a wide margin.
11. Allen Robinson, WR
A year ago, Robinson would've been a hot commodity. But his production took a nosedive in 2021, and he was overtaken by Darnell Mooney as the Bears' leading wideout. Robinson needs to get with a quarterback who can finally capitalize on his talents.
12. Haason Reddick, EDGE
After settling for a one-year, $6-million deal with the Panthers last offseason, Reddick is now set to laugh all the way to the bank. The linebacker's value has skyrocketed after an 11-sack campaign, bringing his total over the past two years to 23.5.
13. Stephon Gilmore, CB
Gilmore silenced any whispers about a possible decline with a brief but stellar stint in Carolina. Cornerbacks don't tend to age well, and Gilmore will turn 32 in September. But for now, he's still elite.
14. Jadeveon Clowney, EDGE
Clowney betting on himself finally paid off in 2021. He collected nine sacks for the Browns while playing across from Myles Garrett after recording three sacks over the prior two seasons in Seattle and Tennessee.
15. Emmanuel Ogbah, EDGE
Ogbah seemed to find a home with the Dolphins, putting up 18 sacks over two seasons to recover from a lackluster start to his career. The Oklahoma State product hits the market as one of the top pass-rushers available.
16. Randy Gregory, EDGE
Gregory shined for much of the 2021 season, though he went ice cold down the stretch. Suitors will have to consider Gregory's off-field concerns before committing to him long term.
17. Odell Beckham Jr., WR
Following a two-plus-year detention with the Browns, Beckham ascended back to stardom with the Rams before suffering a second ACL tear in his left knee during the Super Bowl. The Rams seem like the best fit for Beckham.
18. Laken Tomlinson, G
Tomlinson has missed just one game since 2017 and is coming off his first Pro Bowl selection. The 49ers would love to keep him, though Tomlinson may price himself out of their market.
19. Rob Gronkowski, TE
There's still no word on whether Gronkowski will keep playing or go back into retirement. Injury concerns popped up again last season, but Gronkowski is still a quality blocker and pass-catcher. He's hauled in 1,425 yards and 13 scores since coming back in 2020.
20. De'Vondre Campbell, LB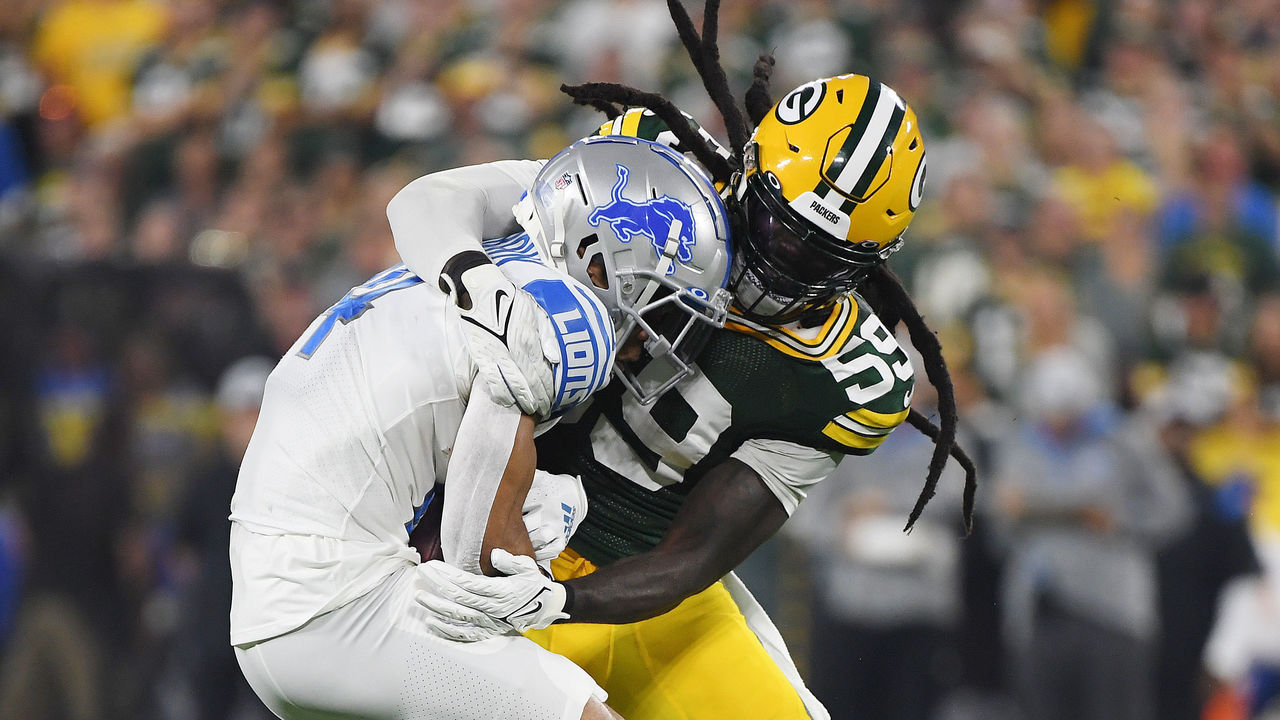 Campbell is in line for a payday after having an out-of-nowhere All-Pro season for the Packers. He's always been a good tackler, but the other parts of his game came together in Green Bay.
21. Quandre Diggs, S
Diggs is a ball-hawking safety who's had 10 interceptions over the last two seasons. Suitors will need assurances he's fully recovered from a broken fibula and dislocated ankle he suffered in the 2021 season finale.
22. JuJu Smith-Schuster, WR
Injuries and a limited Steelers offense have held Smith-Schuster back, but he's still just 25 years old and has the skills to be a weapon in the slot. His 1,426-yard 2018 campaign represents his immense upside.
23. Trent Brown, OT
When healthy, Brown has all the tools to dominate in any blocking scheme. But the 380-pound behemoth has missed 19 games over the last two seasons, and he may always struggle with lower-body injuries given his size.
24. Joe Haden, CB
Haden is still getting the job done, even if he's slowing down just a tad. The veteran is a solid short-term option for defenses that prefer to play zone.
25. Casey Hayward, CB
Hayward faded a little bit in the second half of the campaign but still produced a nice season for the Raiders overall. Like Haden, he does his best work in zone schemes.
26. Zach Ertz, TE
Ertz came back to life with the Cardinals and re-established himself as a starting-caliber tight end. He put up 574 yards and three touchdowns following his trade from the Eagles.
27. Jameis Winston, QB
Winston performed competently enough in New Orleans despite little receiving help before a torn ACL ended his year. He's the best option in an uninspiring quarterback class.
28. Michael Gallup, WR
Although Gallup hasn't managed to replicate his form from his 1,000-yard 2019 season, and despite the fact he tore his ACL in Week 17, his flashes of physical dominance will tempt teams to take a risk on his upside.
29. James Daniels, G
Daniels' best football may be ahead of him after he started 48 contests over four years for the Bears. Clubs will be attracted by the 24-year-old's positional versatility along the offensive line.
30. Marcus Maye, S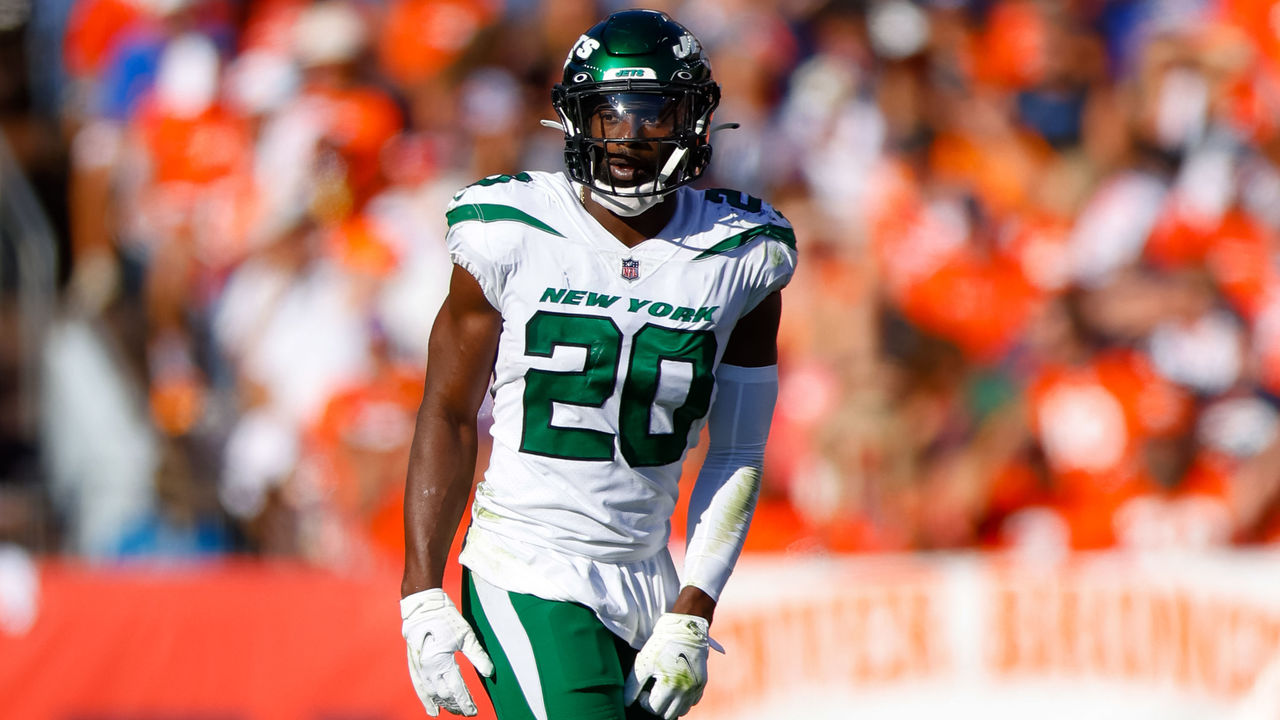 Maye blew out his Achilles in Week 9 while playing on the franchise tag, and he was having a down year up to that point. He may have to settle for another one-year deal in order to convince teams he can still perform at a high level.
31. Christian Kirk, WR
Kirk does his best work from the slot and has the speed to burn defenses deep. His lack of size shows up in the red zone, though, as Kirk has just 17 career touchdowns.
32. Eric Fisher, OT
Fisher struggled early on during his time with the Colts after a quick return from an Achilles injury. But he came on strong late in the campaign and should benefit from a weak class of tackles.
33. Charvarius Ward, CB
The 25-year-old exceeded expectations with the Chiefs by tallying 29 pass breakups in four seasons. Ward's blend of size and speed should allow him to thrive in man coverage for many more years.
34. Cordarrelle Patterson, RB
A jack of all trades, Patterson shined as a rusher and receiver with the Falcons after previously establishing himself as an All-Pro returner. He accumulated a career-high 1,166 yards from scrimmage and 11 touchdowns last season.
35. Duane Brown, OT
The 37-year-old Brown is still a reliable pillar along the offensive line. He's likely a short-term option as a starting left tackle going forward, though he could be the next Andrew Whitworth and play until he's 40.
36. Calais Campbell, DL
Campbell's impressive streak of four straight Pro Bowl campaigns ended in 2021. But the 35-year-old's veteran leadership and impeccable run defense would make him a great fit anywhere.
37. Darious Williams, CB
Williams' production in 2021 fell short of his impressive totals in 2020. Still, his 27 pass breakups since 2019 are emblematic of a starting corner.
38. Akiem Hicks, DL
Hicks is in decline, but he's still impactful at times. Having missed 20 games over the past three seasons, he's likely a rotational piece at this point in his career.
39. Melvin Ingram, EDGE
Ingram helped the Chiefs transform their struggling defense in 2021 and showed he can still get after the quarterback. He notched two sacks in three postseason games.
40. Leonard Fournette, RB
Fournette was a key part of the Bucs' success over the last two seasons. But will teams be ready to buy stock, or will they attribute his success to his favorable situation?
41. Morgan Moses, OT
Moses has been an above-average starting right tackle throughout his career. He was solid for the Jets after Washington made him a surprise cut last year.
42. Antonio Brown, WR
No one can deny Brown's on-field prowess, but there's a good chance he's played his final NFL game because of the off-field issues that reared their ugly head again last season.
43. Jerry Hughes, EDGE
The unsung hero of Buffalo's defense for years, Hughes is headed for the market for the first time in his career. The 33-year-old can still contribute as a pass-rusher, but he's better suited to play a part-time role at this point.
44. Ben Jones, C
Jones will turn 33 in July and is as solid as ever. A fearsome run-blocker and adequate pass-protector, the longtime Titans center won't be short on offers.
45. Devin McCourty, S
One of the most underappreciated staples of the second chapter of the Patriots dynasty will be 35 by the time the 2022 season starts. However, McCourty can still provide solid play and veteran leadership.
46. Rasul Douglas, CB
Douglas began last season on a practice squad before signing with the Packers and revitalizing his career. He put his ball skills on full display in Green Bay, grabbing five interceptions and returning two for touchdowns.
47. Bryce Callahan, CB
Teams are starting to value slot corners more and more as offenses look to exploit the middle of the field, and Callahan has thrived in that role throughout his career.
48. D.J. Jones, DL
Jones stands out in a thin crop of free-agent defensive tackles. He doesn't offer much as a pass-rusher, but the 27-year-old cleans up in the run game and is entering his prime.
49. DJ Chark, WR
Chark was averaging 22 yards per catch before an ankle injury ended his 2021 campaign. A proven playmaker, he'll be looking to get back to his explosive self in 2022.
50. Bradley Bozeman, C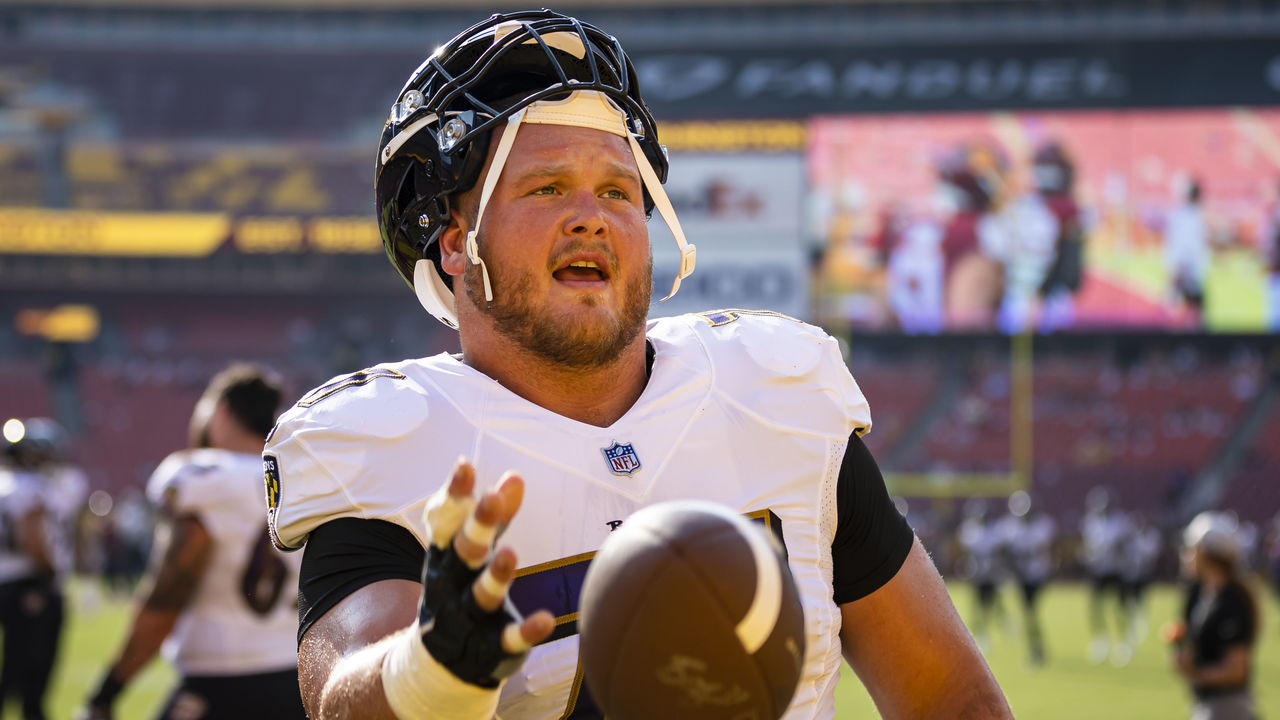 Bozeman has experience at guard and center and is coming off his best season with the Ravens. The 27-year-old figures to be in high demand.
51. Jordan Whitehead, S
A safety that flourishes closer to the line of scrimmage, Whitehead produced 22 tackles for loss while still breaking up 25 passes across four seasons with the Buccaneers.
52. Will Fuller, WR
Fuller will have to rebuild his value after hardly touching the field for the Dolphins. He previously served the Texans as an explosive deep threat, but he also has a PED suspension on his record.
53. Jason Pierre-Paul, EDGE
Usually a model of consistency as a pass-rusher, Pierre-Paul will be banking on a huge rebound after a shoulder injury limited him to only 2.5 sacks last year.
54. Austin Corbett, G
Corbett has blossomed since the Browns dealt him to the Rams in 2019. The 27-year-old is a proven starter at right guard and now has a Super Bowl ring to flaunt in front of suitors.
55. Brian Allen, C
Allen started 16 games in his return to the field last year after sustaining a serious knee injury in 2019 that also wiped out his 2020 campaign. The 26-year-old presents plenty of upside at center.
56. Alex Cappa, G
Cappa, a road-grading guard, is among a group of talented former Buccaneers set to cash in this offseason. The 27-year-old has started 46 of a possible 49 contests the last three years.
57. James Conner, RB
Conner shined after settling into a timeshare with Chase Edmonds in the Cardinals' backfield. Though durability has been a concern, he suited up for a career-high 15 games in 2021 and finished with an NFC-best 15 rushing touchdowns.
58. Dont'a Hightower, LB
Hightower is one of the best run-stopping linebackers of his era. However, the other parts of his game have diminished as he's gotten older.
59. C.J. Uzomah, TE
The Bengals' wide receiver group rightfully drew the limelight last season, but Uzomah was a valuable safety blanket for Burrow. He only received 63 targets and could thrive in a larger role.
60. Rashaad Penny, RB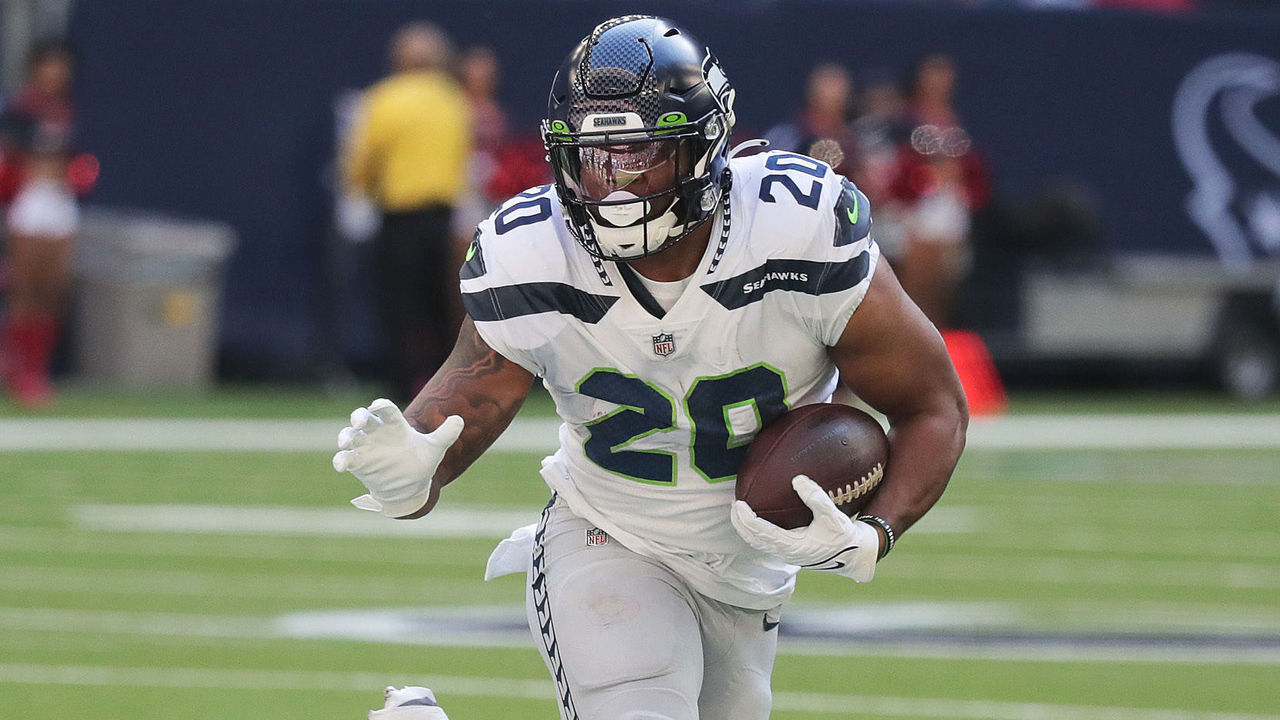 Don't throw in the towel on Penny just yet. The former first-round back enjoyed a breakout campaign in 2021, rushing for 749 yards on a staggering 6.3 yards per carry across 10 appearances.
61. Patrick Ricard, FB
Ricard is among the few fullbacks left in the NFL, but he has certainly proven his worth in the Ravens' run-heavy offense and earned three consecutive Pro Bowl selections.
62. Sebastian Joseph-Day, DL
Overshadowed by Aaron Donald, Joseph-Day is a run-stuffing machine, piling up 137 tackles and nine tackles for loss in the last three seasons. The 26-year-old would be a great complementary piece on any defensive line.
63. Leighton Vander Esch, LB
After a promising start to his career, Vander Esch came back down to earth. Injuries are a major concern, so a one-year "prove-it" deal likely awaits the linebacker.
64. Patrick Peterson, CB
The eight-time Pro Bowler is not the same player he was years ago, but Peterson still possesses enough veteran savvy to contribute in a smaller role.
65. Andrew Norwell, G
While Norwell never quite lived up to his massive free-agent contract from 2018, he was a stable presence on the Jaguars' line. There aren't enough good pass-protectors across the league, and Norwell is only 30.
66. Riley Reiff, OT
The veteran gave Cincinnati some stability at right tackle, but his best days appear to be behind him. Reiff looks like a decent Plan B for teams that miss out on the top tackles.
67. Marquez Valdes-Scantling, WR
Valdes-Scantling hasn't always been the most consistent receiver, despite playing with one of the league's best quarterbacks, but you can't argue against the value of a weapon that averages 17.5 yards per catch.
68. Teddy Bridgewater, QB
In a free agency class full of gambles at quarterback, Bridgewater is perhaps the safest option available. While he lacks jaw-dropping plays, the veteran passer has continuously proven to be a solid stop-gap option.
69. Donte Jackson, CB
If you can live with some missed tackles, Jackson can be an asset. He'd fit a scheme that allows him to play off the line of scrimmage and keep his eyes on the quarterback.
70. Levi Wallace, CB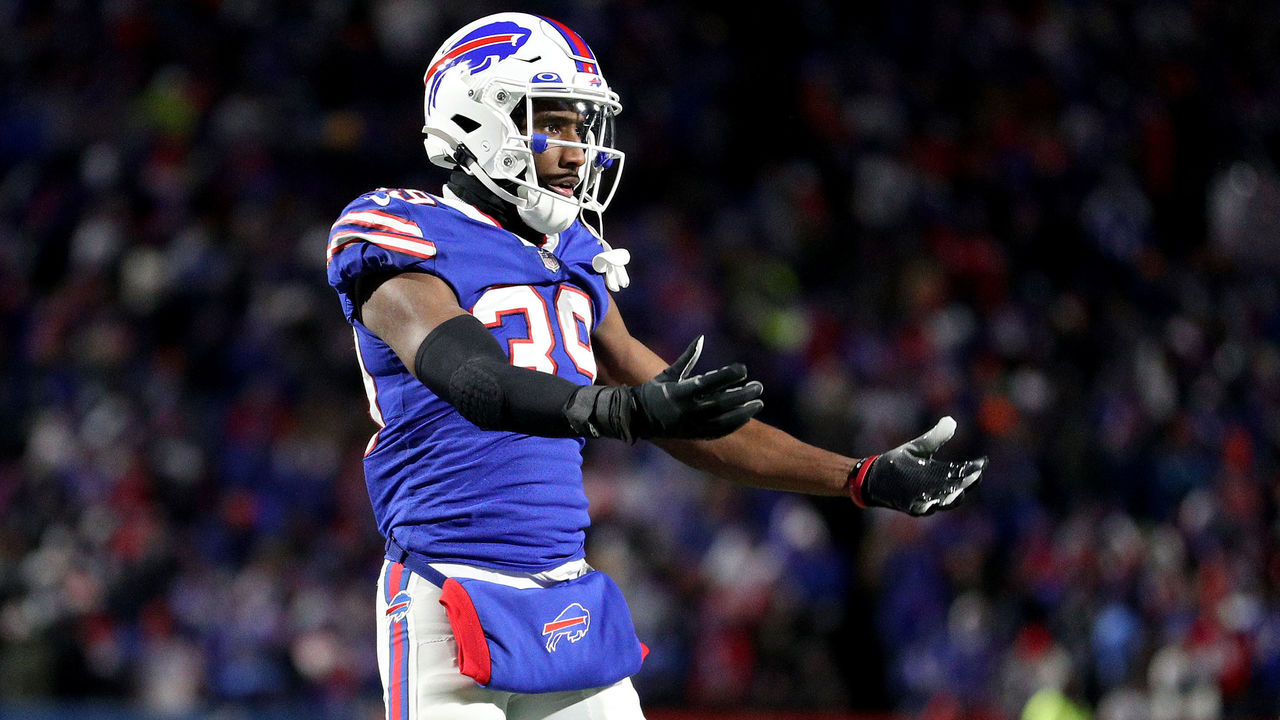 Wallace will be a good depth signing for a zone-heavy team after proving himself following Tre'Davious White's season-ending injury.
71. Foyesade Oluokun, LB
Thanks to his speed and relentless pursuit of the ball, Oluokun led the NFL with 192 tackles last season. He's eclipsed 100 tackles in back-to-back years and has five picks over that span.
72. Joseph Noteboom, OT
Though he's never been a full-time starter, Noteboom filled in admirably when the Rams needed him at tackle and guard over the last four years. He's earned a chance to start somewhere.
73. Melvin Gordon, RB
While many might view him as unspectacular, Gordon averaged 4.6 and 4.5 yards per carry in his two campaigns with Denver. It's hard to argue with that production.
74. Kyle Van Noy, LB
Van Noy is still productive and can do a little bit of everything, even though he's become a cap casualty in back-to-back offseasons.
75. Mitchell Trubisky, QB
Trubisky is garnering serious buzz as a bounce-back candidate this offseason. It's hard to forget his disappointing stint in Chicago, but the former second overall pick may get another crack at starting after a one-year stay with the Bills.
76. Justin Houston, EDGE
Houston no longer puts up huge sack totals, but the 33-year-old is still worthy of a starting job on teams in need of a legitimate pass-rusher. He tallied 17 quarterback hits and 4.5 sacks in 2021.
77. Anthony Barr, LB
A slew of injuries limited Barr to 13 games the last two seasons. However, the jack-of-all-trades linebacker still produced 72 tackles and three interceptions in 2021.
78. Steven Nelson, CB
Nelson has been overlooked his whole career, and that's unlikely to change now despite holding receivers to 553 yards in his lone campaign with the Eagles.
79. D.J. Reed, CB
The feisty 5-foot-9 Reed recorded 17 passes defensed across 22 starts over his last two seasons in Seattle, where other corners have mostly struggled.
80. Emmanuel Sanders, WR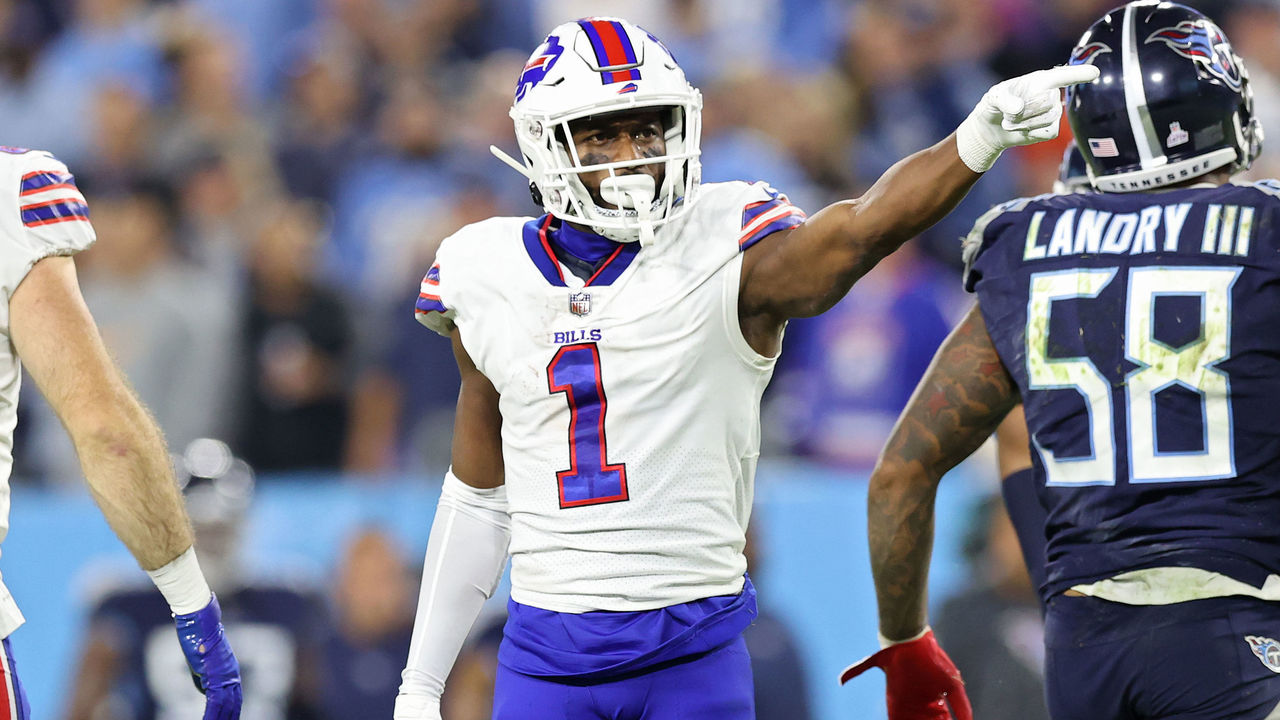 Sanders has played for four teams over the last three years, though it's not due to a lack of production. A savvy route runner, Sanders' consistency makes him the perfect complementary piece for any receiving group.
81. Folorunso Fatukasi, DL
The Jets are already invested in other parts of their defensive line and may let Fatukasi walk. The former sixth-round pick has developed into a quality run defender.
82. B.J. Hill, DL
Your typical run-stuffing defensive tackle, Hill should land a job as an early-down lineman and could come at an affordable price.
83. Connor Williams, G
Penalties have always been an issue for Williams, and they often come at inopportune times. He's otherwise effective, though, and teams are always looking for starters up front.
84. Chase Edmonds, RB
An effective scatback, Edmonds will occasionally turn an innocuous carry or catch into a home run. A bell cow role might be too much for the Fordham product to handle.
85. Jamison Crowder, WR
Crowder is a sneaky-good slot receiver who has a chance to break out if he's paired with the right quarterback in the right system.
86. Evan Engram, TE
Someone is going to give Engram a chance to re-establish himself after he fizzled out with the Giants. The former first-round pick needs to stay healthy and produce.
87. Marcus Mariota, QB
While he'll never be the player most thought he would when the Titans drafted him at No. 2, teams may feel that Mariota has a peak we've yet to witness.
88. Jaquiski Tartt, S
The 30-year-old rebounded nicely after missing all but seven contests in 2020. Tartt's reliability in the backend of the defense, along with his play near the line of scrimmage, will likely appeal to clubs.
89. Alexander Johnson, LB
Johnson has been one of the top run-stopping linebackers in recent seasons, but he's already 30, and teams don't value run defense as much as they once did.
90. Jayron Kearse, S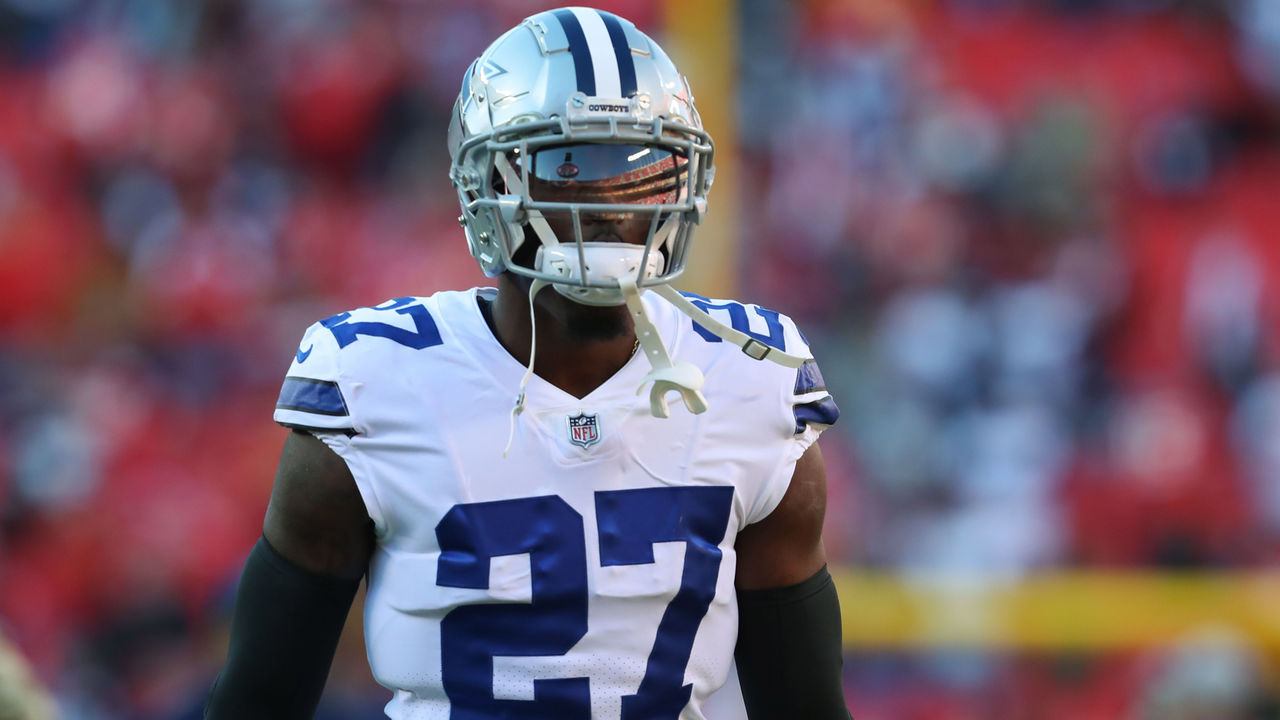 A sure-handed safety, Kearse should attract teams that need a strong tackler in the secondary. The rest of Kearse's game tends to fluctuate.
91. Harrison Phillips, DL
Phillips played his best ball down the stretch last season after a few healthy scratches early on. The run-stuffing defensive tackle could cash in after starting eight of the Bills' final nine games.
92. Ndamukong Suh, DL
Stuffing the run was Suh's bread and butter for years, but he regressed in that category in 2021 and probably won't get much better as he enters his age-35 season.
93. Cedrick Wilson, WR
Wilson stepped up amid injuries to Amari Cooper and Michael Gallup, easily setting a career high with 602 yards. Teams eyeing more youth in the slot could take a risk on him having further untapped potential.
94. Jabrill Peppers, S
While he's been serviceable in the box, Peppers has struggled in the past when asked to play coverage. Tack on the fact that he's recovering from a torn ACL, and Peppers could face a difficult market.
95. A.J. Green, WR
Green put up 848 yards and made some plays down the field for the Cardinals, but his lack of separation and struggles in the red zone remain a concern as he gets ready to enter his age-34 campaign.
96. Anthony Harris, S
Harris is two seasons removed from reeling in six interceptions and breaking up 11 passes. He could be a short-term solution somewhere as he ventures into his 30s.
97. Gerald Everett, TE
Everett continued to disappear at times in his first season with Seattle. The tight end's athleticism has always been impressive, but at 27, he likely has hit his ceiling as a No. 2 option.
98. Malcolm Butler, CB
The 32-year-old Butler won't command a ton of money after taking a year off, but that doesn't mean the former Super Bowl hero won't be able to contribute in a depth role.
99. Uchenna Nwosu, EDGE
Nwosu tallied five sacks and 40 tackles with the Chargers. The 25-year-old isn't the flashiest name on the market, but he provides consistency as a complimentary pass-rusher.
100. Raheem Mostert, RB
Noted for his electric burst out of the backfield, Mostert could exceed expectations if he's able to bounce back from a season-ending knee injury that wiped out most of his 2021 campaign.
Comments
✕
NFL's top 100 free agents of 2022
  Got something to say? Leave a comment below!