Who run it: The rise and the reign of Penny Hardaway in Memphis
Some variation of that line followed me around Memphis throughout a 72-hour trip there in October. Whether it was an Uber driver, a fellow patron at a Beale Street barbecue restaurant, or Hardaway's old friends at a golf event he put on with a University of Memphis booster club, it seemed everybody in the city of 633,000 had their own Hardaway story to share upon hearing I was in town for a tentatively scheduled interview with him.
I had wanted to catch up with the Orlando Magic legend since Hardaway pulled himself out of the running for the team's head coaching gig last summer, citing "unfinished business" at the University of Memphis, where he's been the head basketball coach of his alma mater since 2018. Hardaway turned the Tigers into a recruiting powerhouse, an NIT champion, and a top-10 team early in the 2021-22 season (though they've since tumbled out of the top 25).
So what unfinished business was keeping Hardaway rooted in his hometown? What drives one of the most famous and influential NBA stars of his generation to toil away at the collegiate level when he might've been on the cusp of NBA coaching stardom?
You can connect most of Hollywood history through no more than six degrees of separation from Kevin Bacon, and Memphis has its own, simpler version of that game: Almost every resident, no matter their age or level of affluence, is within one degree of Anfernee (Penny) Hardaway.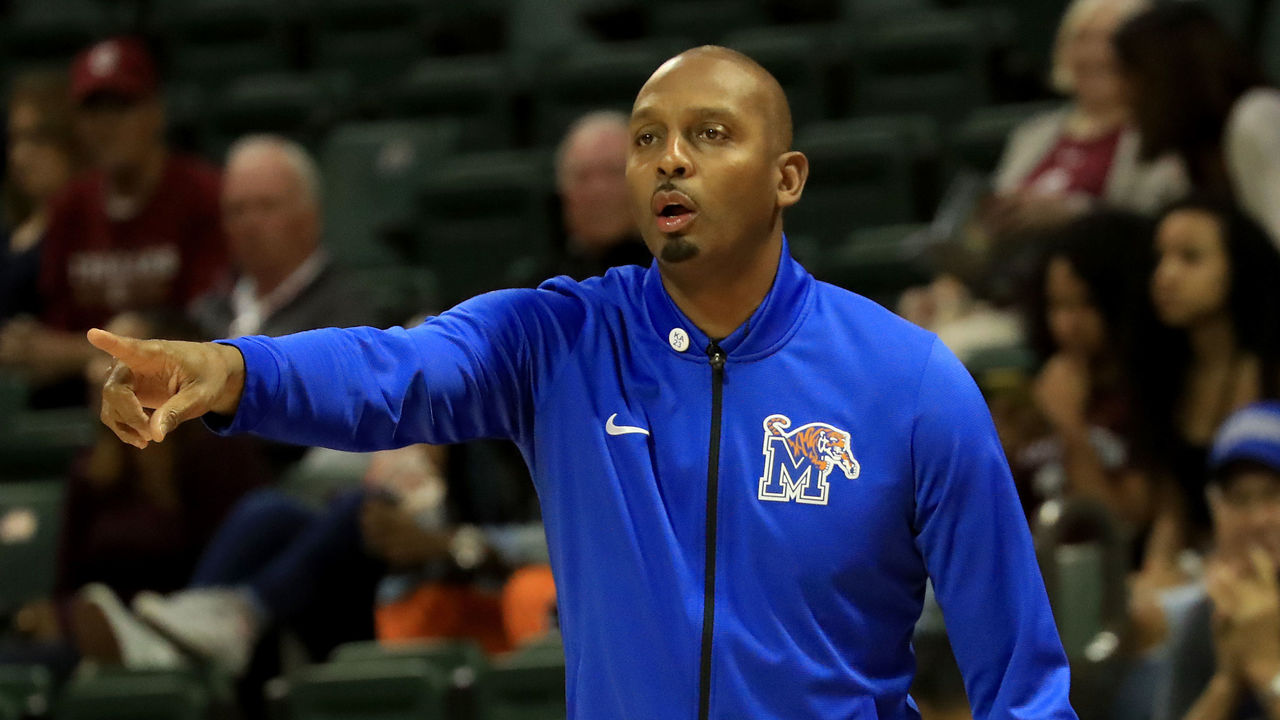 There's Alan, the Uber driver and former Memphis State season-ticket holder who remembers a trip with his father to Treadwell High 35 years ago to check out the Tigers' newest recruit, Elliot Perry. "But this skinny ninth-grader named Anfernee Hardaway stole the show," Alan chuckles.
My next driver, John, is at least 30 years Alan's junior, and he wants me to find out the secret behind Hardaway's recruiting mojo - how he started not only luring the country's best teenage talents to Memphis, but also got legends like Larry Brown and Rasheed Wallace to join his coaching staff.
There's the former Memphis State football star who fondly remembers people packing the university's physical education facility for intramural basketball games when Hardaway suited up while sitting out his freshman year.
There's the former Tigers ball boy who used to joke with friends that he was the inspiration for Nike's trash-talking Hardaway alter ego, Lil Penny. He still has contact with, and can seek guidance from, Hardaway nearly three decades later.
There's the older gentleman at Blues City Cafe who simply wanted to share that he belongs to the same fraternity as Hardaway, his pride reverberating off the walls of the Beale Street barbecue joint as he detailed the origins of Kappa Alpha Psi, a historically African American frat.
Elvis Presley's famous Graceland mansion is in Memphis, and he might've been the king of rock 'n' roll, but it's clear Penny Hardaway rules the city now.
To understand the full scope of that connection, you need to understand the journey.
So let me tell you a story about Penny Hardaway.
Hardaway was born a Memphian, raised by his grandmother in a shotgun house in the inner-city neighborhood of Binghampton. As a child, he molded his game on the neighborhood's asphalt courts and became a local legend at nearby Treadwell High School.
Hardaway refereed youth ball at the local YMCA, and he stayed close to home when it came time to choose from a plethora of Division I offers. He joined legendary coach Larry Finch at Memphis State, which is now the University of Memphis.
"The pressure was great to keep Penny here in Memphis. We need the attraction," Finch told Sports Illustrated in 1991. "But he needs us more."
Finch himself was a Memphis product who, as a player, led the Tigers to the 1973 NCAA championship game, where they lost to Bill Walton's UCLA squad. As a coach, Finch had a knack for securing local talent, and the city fell in love with the Tigers teams he built because of it.
Alvin Franklin befriended Hardaway while they both attended Memphis State and represented the Tigers, though Franklin played football. "I think all of the best local basketball players, especially Penny, felt deep inside like they almost owed it to Memphis to bring that local product to the university," he said.
Hardaway was already a local celebrity when he arrived on campus, but his NCAA debut had to wait. As a Proposition 48 athlete, Hardaway was academically ineligible to play during his freshman year. The only chance to catch a glimpse of him during that 1990-91 season was in the school's intramural league.
"They'd have their intramural games in our huge PE complex, and it would be so full to watch Penny, you had people coming in and sitting along the baselines on the floor," Franklin recalls with a disbelieving laugh. "Intramural games were sellouts and then some when Penny came. It was pretty spectacular and special. It was unheard of."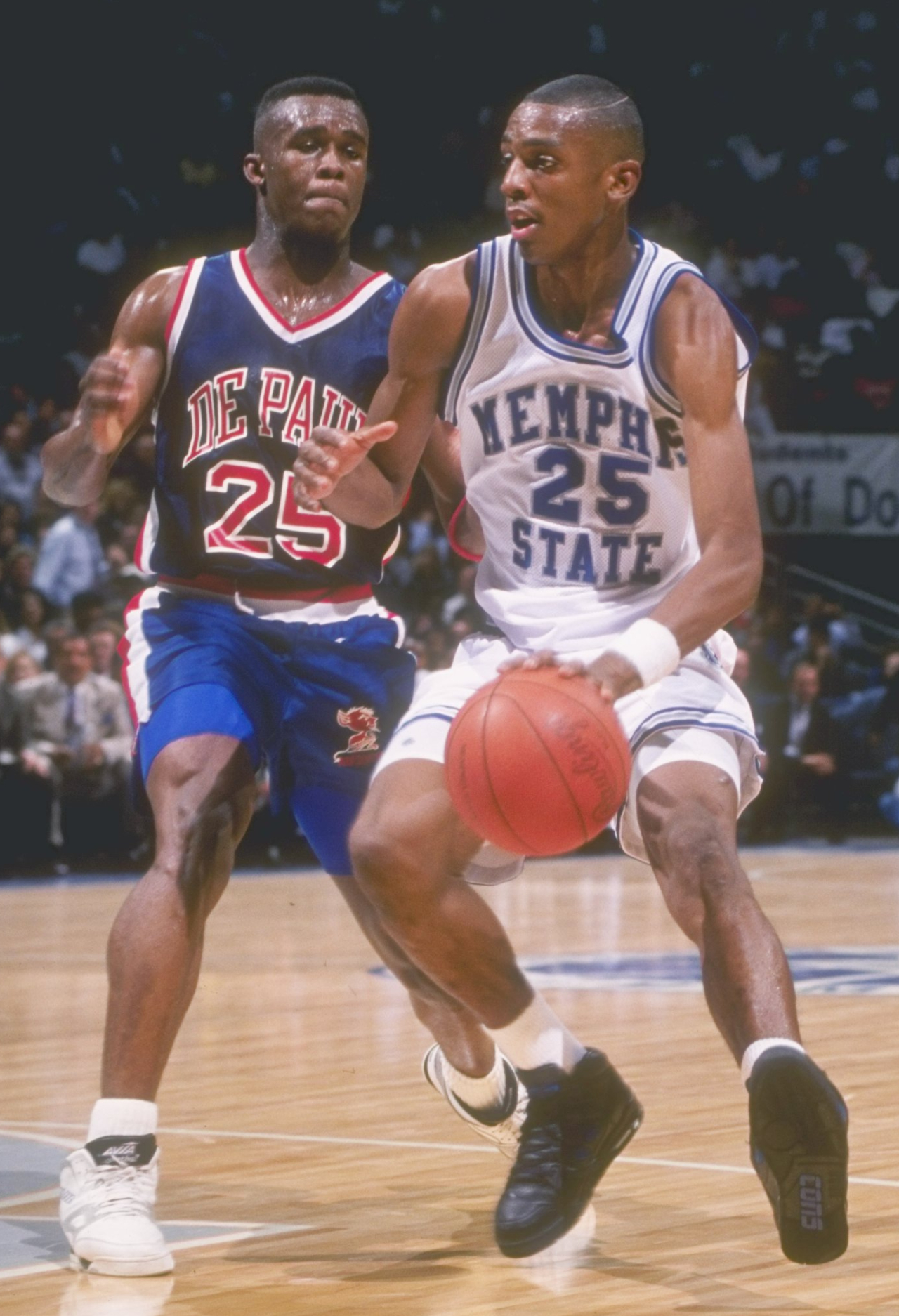 To stay in shape as a freshman, Hardaway spent his Sunday nights playing spirited pickup games in an old neighborhood gym. Following one of those Sunday runs, Hardaway and a friend were robbed at gunpoint outside his aunt's house. The assailants drove off while firing back at Hardaway and his friend, and one of the bullets ricocheted off the ground and struck Hardaway's right foot. It broke multiple bones, and there was doubt about whether Hardaway would ever play again.
That kind of experience might've driven some players away from Memphis. But Hardaway was never going anywhere.
"He was always in tune with his neighborhood, with his community. He was always there," Franklin said.
"He was very much our hometown hero, and he accepted that responsibility even back then. He wanted to make it known that he would always be a representative of the Memphis community, no matter what. He wore that on his sleeve. He wanted to make sure you knew exactly where he was from, and how his community made him who he is.
"Memphis itself is a tough town, and there are tough things that unfortunately mark the city. But what those things do is make you appreciate life, humanity, and what your neighborhood has done to help you avoid all of that stuff. You hear about how if you can make it New York, you can make it anywhere, but truly, if you make it in Memphis, you're prepared mentally, psychologically, and physically to make it anywhere."
Hardaway returned to campus, rehabbed from surgery to remove the bullet from his foot, made the dean's list, and was on the court to start his sophomore campaign. Following two electric seasons for the Tigers - with a summer spent scrimmaging against the 1992 Dream Team in between - the Warriors made Hardaway the No. 3 pick in the 1993 NBA Draft. He was immediately traded to the Magic in the blockbuster that sent No. 1 pick Chris Webber to Golden State.
Nearly two decades after his playing career ended, as a retired NBA star who had earned more than $120 million in salary alone from the Magic, Suns, Knicks, and Heat, Hardaway joined the middle-school coaching ranks simply to take the reins from an ailing friend.
Penny's childhood friend, Desmond Merriweather, had colon cancer, and Hardaway returned to Binghampton for the 2011-12 season to take over coaching duties at Lester Middle School, where he once played. His return culminated in a state championship run that has since been immortalized in a book.
Though Hardaway's on-court success at Lester helped launch his coaching career, his off-court work with that team is what people in Memphis still talk about with reverence.
Hardaway, who was coaching for free, took a keen interest in his players' academic and personal lives. He mentored them, instituted a mandatory tutoring program, and helped raise the team's composite GPA from 2.5 to almost 2.9.
"Penny felt so compelled to do that on Coach Merriweather's behalf that he transformed his life to step in and make sure those kids never missed a beat," Franklin said. "You can forget all the basketball stuff; that tells you all you need to know about Penny. He's someone that will always be there for his city, his community, and his friends."
Hardaway and Merriweather won three straight titles together at Lester. Together, they moved to East High School, where Hardaway won another three straight state championships after Merriweather died from cancer in 2015 at the age of 41. Hardaway also turned a local YMCA team into one of the nation's most formidable AAU programs (Bluff City Legends, formerly Team Penny) on Nike's EYBL circuit.
He invested in the city too. He opened businesses, helped fund the University of Memphis Sports Hall of Fame (which is named for him), and even bought a minority share in the NBA's Grizzlies.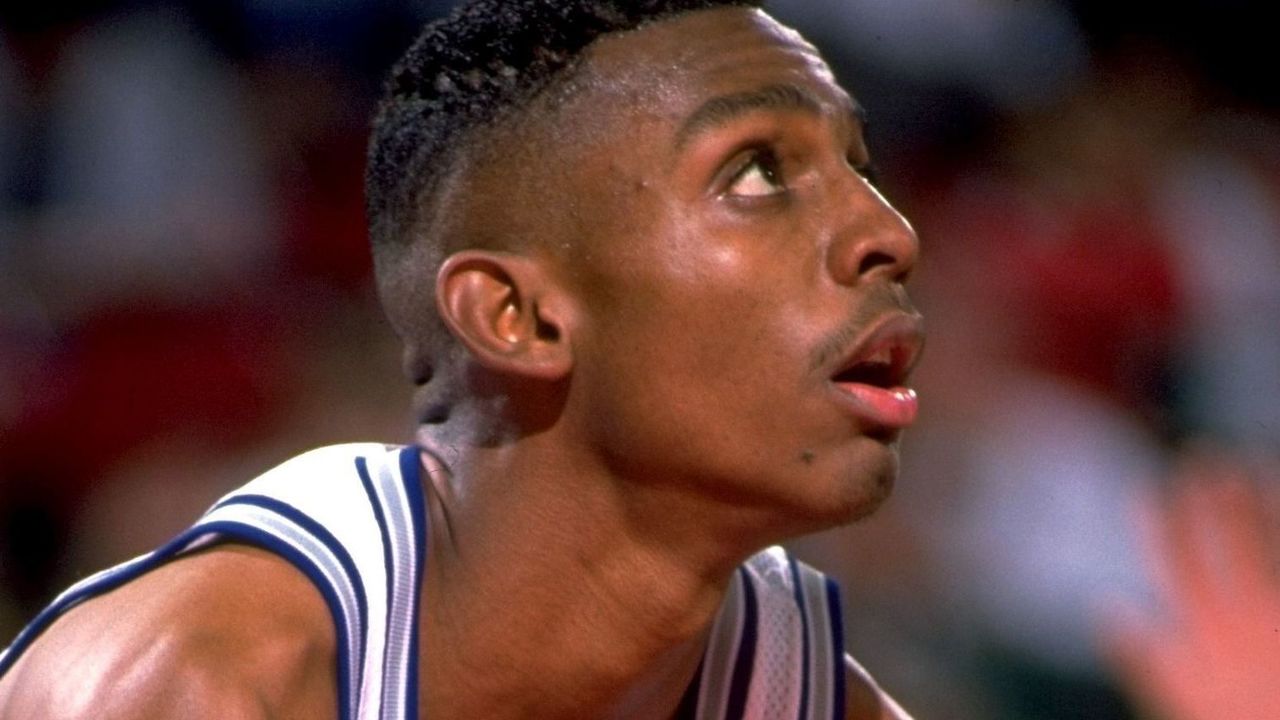 Trey Carter is a native Memphian and entrepreneur whose connection to Hardaway goes back to Penny's playing days at Memphis State. Carter was a trash-talking young ball boy who delighted in letting Tigers opponents know they had no chance of stopping Penny.
"I got to sit right under the goal," Carter says. "To be that close to it was inspiring. And (Hardaway) was cool, too. He was down to earth. He made friends with everybody. He talked to us little kids and made us feel special. I was more a Penny fan than a Michael Jordan fan, and this was the early '90s, when Jordan was dominating the NBA and Penny wasn't even drafted. And I wasn't the only one like that in Memphis."
The ball boy turned businessman still has Hardaway's number. When Carter needed auction items for a non-profit event, Hardaway donated a signed basketball. Before coaching consumed Hardaway's time, he and Carter even played in the same pickup games.
"Having a chance to play ball with your childhood idol, and have there be mutual respect, and have him encourage me as a young businessman, I know that can be hard to do when you have everyone pulling on you," Carter marveled. "But he always understood that he's a part of this city, not better than anybody else."
In almost any other setting, in any other city, a former NBA superstar maintaining a relationship with a college ball boy he first encountered 30 years ago would be a story in and of itself. In Memphis, it seems to be a run-of-the-mill example of Penny being Penny.
"Penny's impact in the city goes beyond just the ability to score points on a court. It's what he did off the court once he became an NBA player and later ultimately came back home," Carter said.
To truly appreciate how special it is that Hardaway remains this committed to uplifting everything about and everyone around Memphis, consider the heights he rose to on basketball's biggest stage. Though knee injuries robbed him of what should've been a Hall of Fame career, Hardaway was as popular a '90s star as any player not named Jordan.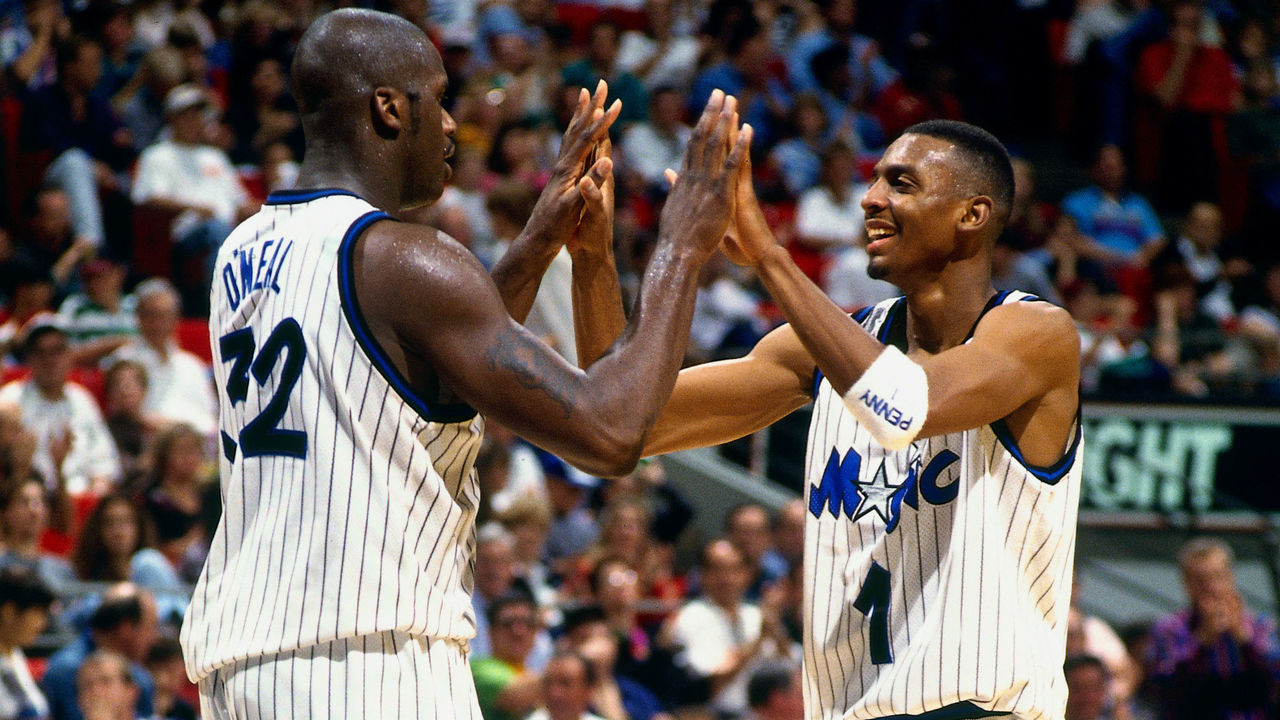 He was a Rookie of the Year runner-up, helped Shaquille O'Neal lead Orlando to the NBA Finals as a sophomore, and finished third in MVP voting in year three. Fans voted him an All-Star starter four straight years between 1995 and 1998. He made three All-NBA teams in his first four seasons. He won an Olympic gold medal in Atlanta in 1996. He was being groomed as the future, post-Jordan face of Nike basketball, with the brand's Air Penny line and Foamposites boosted by the Chris Rock-voiced Lil Penny.
Hardaway lasted 16 years in the Association, and made tens of millions in endorsements on top of the $120 million he made in NBA salary.
It's not the kind of resume you expect for a 50-year-old coach who's spent the last decade working his way through his hometown's middle school, high school, and college ranks, or of a man so present and accessible in his community. A man who feels compelled to urge that community to do better when one of its famous sons is slain.
"When he took the reins as a middle school, high school, and then college coach here, he remained present and active," Carter said. "He attends events in the city. He goes to the grocery store like a normal guy. He's just around.
"He did well as far as making money, could've lived anywhere in the world, could've done anything he wanted, but he chose to come home. And then he chose to get involved. That spoke volumes about who he was and how much he cared for the city. And Memphis is one of those cities that if you hug it, it'll hug you back."
As Memphis Madness - part season-opening event, part skills contest, part concert - approached, Hardaway's inescapable presence around the city generated a political fervor more akin to pre-election rallies than the leadup to an NCAA basketball season.
When the Madness finally arrived, the stands of a packed FedEx Forum were studded with No. 1 Hardaway Magic jerseys, and it wasn't top recruits Emoni Bates and Jalen Duren whose introductions were saved for last. It was Hardaway, who entered riding a Polaris Slingshot while Young Jeezy's "Put On" blared.
The Tigers haven't made the NCAA Tournament in eight years, and the team's 5-3 record is an early-season disappointment, but Memphis is coming off a 2021 NIT championship in Hardaway's third season at the helm. The program has also secured the nation's top-ranked recruiting class in two of the last three years.
With Penny back in the fold, Memphis is recruiting local talent again as Finch once did. But the program is also appealing to the country's best young talent as perhaps only John Calipari once could.
It hasn't always been smooth sailing. Top recruit James Wiseman only played three games for Memphis in 2019-20; he was suspended after an investigation determined Hardaway had paid Wiseman's mother $11,500 to help with a 2017 move from Nashville to Memphis. Hardaway was coaching at East High at the time, but the NCAA deemed him a university booster because he'd previously donated money to build the school's Penny Hardaway Hall of Fame.
Landing Bates and Duren - not to mention convincing Brown and Wallace to spend their time helping him in Memphis - is a good indication the Wiseman fallout didn't sap Hardaway's recruiting strength.
Hardaway's drawing power in the city is obvious, but what makes him stand out to youngsters from elsewhere, and to the parents who put their children's futures in his hands?
"The way he talks to people," says Toronto Raptors center Precious Achiuwa, who played for Hardaway at Memphis. "He's not just a coach. He was a player. He's not too old but he's not too young."
Achiuwa had no connection to Memphis. He was born in Nigeria and didn't arrive in the U.S. until eighth grade. He played his last year of high school at Monteverde Academy west of Orlando.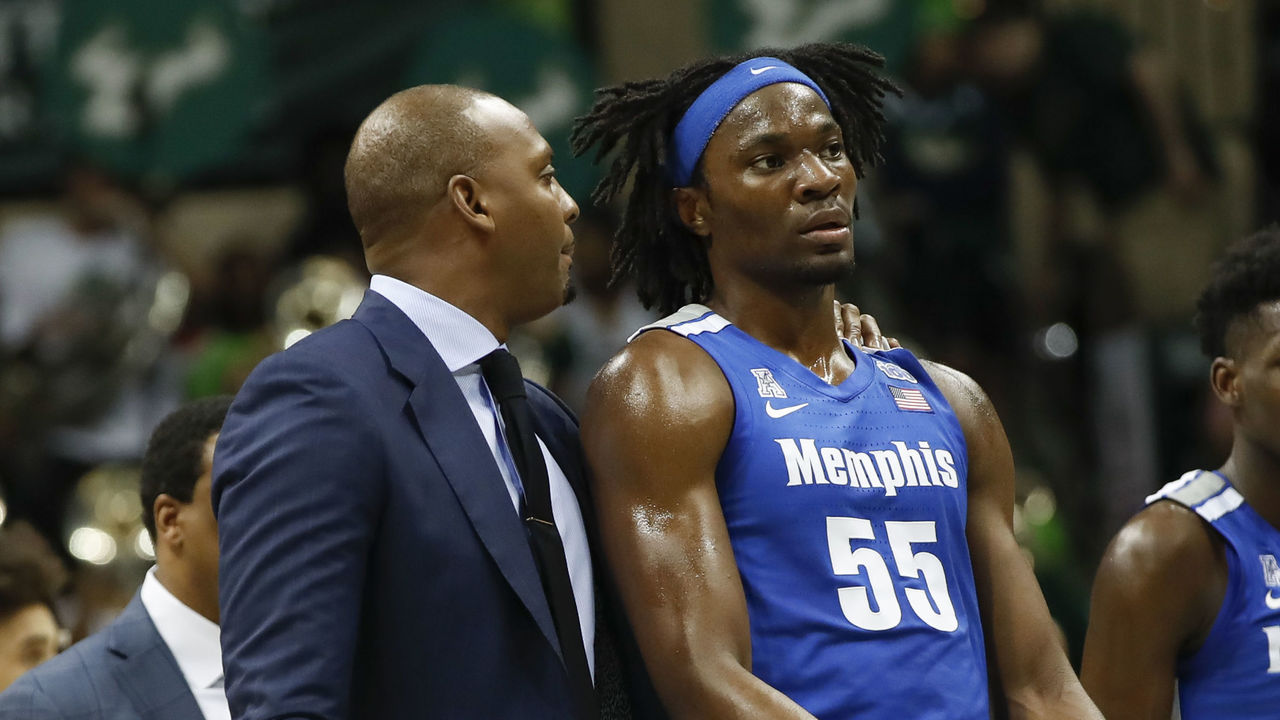 "He's kind of in this middle era where he can go back and forth and relate to whoever he needs to. That's the biggest thing that he's got over all these other coaches: that flexibility and being able to relate to people," Achiuwa said of the 50-year-old Hardaway. "Being an ex-NBA player that everyone respects in the past and the present, and having a personality off the basketball court that's hard to beat - he's a people person. You can talk to him about literally anything. A lot of parents want their kids to be - and a lot of kids want to be - around someone like that."
Franklin agrees that Penny's in the perfect middle ground: His NBA career is recent enough that young players with access to YouTube and social media know what kind of star he was, but far enough away that their parents are also familiar with his excellence.
"Memphis got someone who can walk into any gym in the country, and whatever's happening in that gym stops, because Penny Hardaway just walked in the door," Franklin says. "That's what's happening around the country when he recruits. When he walks into your gym, when he walks into your home, you immediately feel that energy and that aura."
To Franklin's point, how many coaches command Kanye West's attention? How many can say a newly committed recruit posed with their marketing alter ego from a quarter-century ago, as Bates did with Lil Penny after eschewing his original commitment to Tom Izzo's Michigan State?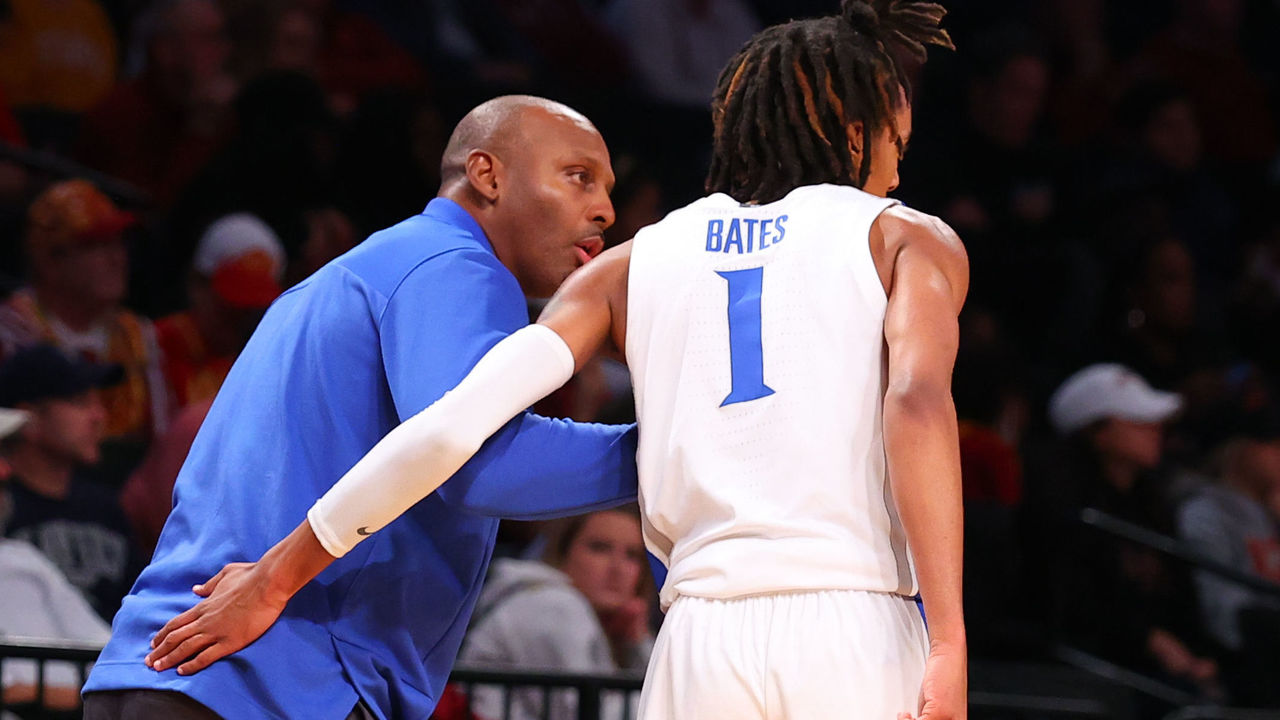 Still, there has to be more to it than just sheer star power.
John Camden is a Tigers freshman from Pennsylvania. Hardaway stood out during Camden's mid-pandemic recruiting process by speaking with him via FaceTime rather than a regular phone call.
"It may seem small, but when you have that face-to-face conversation - even though it's virtual - it's just a lot more personable," Camden says. "It made me feel super comfortable."
Camden was already on campus preparing for the season when he saw reports that Hardaway was a potential target of the Magic's coaching search. This time around, the freshman made first contact via FaceTime with questions.
"He told me right to my face he wasn't leaving, so he shut that down just like that for me," Camden says. "I think that ties in to how personable he is, but also how close his relationships with his players are, that I can call him out of the blue like that and he's gonna give it to me like it is.
"The thing about Coach is when it's time to get down to business, we're gonna be about business, but he's also so cool off the court. Like you saw at Memphis Madness, he's dancing, laughing, and joking with us throughout the whole event. Having someone that can be a coach who gets down to business when it's time to, but also be a friend off the court, is awesome."
Phoenix Suns guard Cameron Payne didn't play for Hardaway in college, but he has benefited from working with him. He believes Penny's allure comes from a rare combination of celebrity and accessibility.
Payne's NBA comeback was one of the Association's feel-good stories last year. A 2015 lottery pick, he flamed out of the league, then spent time in China and the G League. After impressing during a short stint in the NBA's 2020 restart bubble, he became a key reserve for a Finals-bound Suns team last season, then signed a three-year, $19-million contract to remain in Phoenix.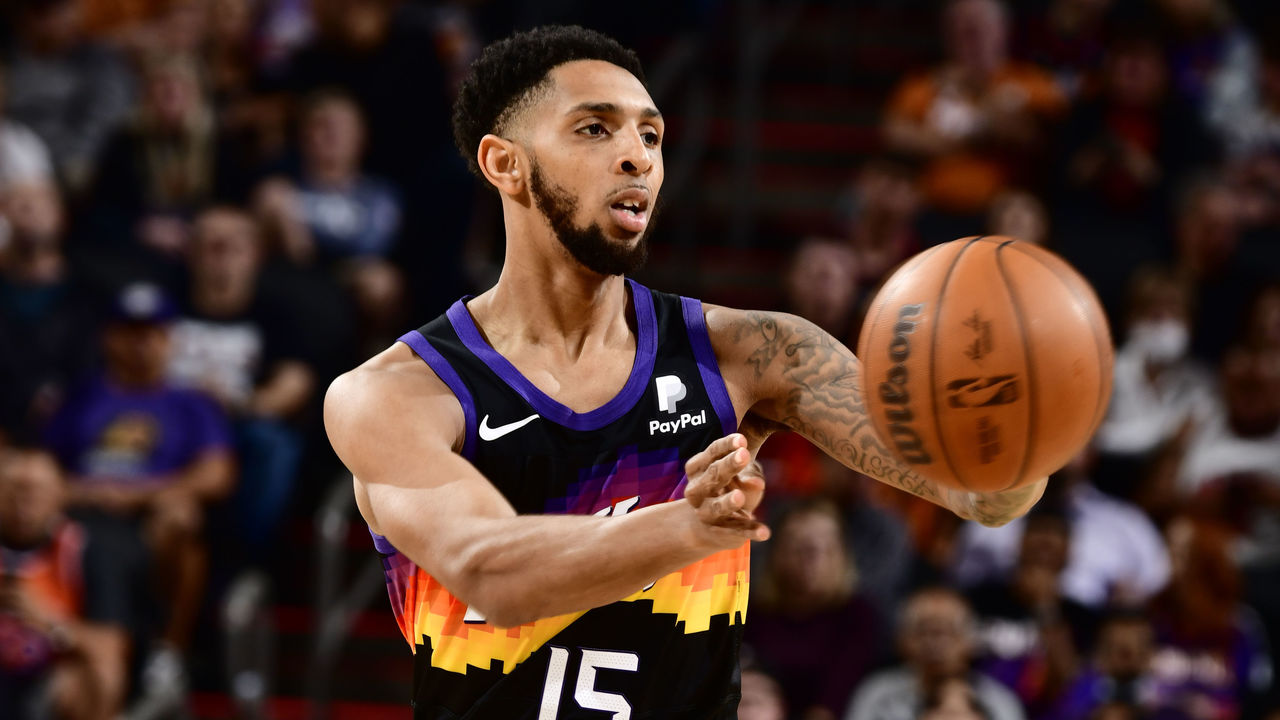 Payne is from Memphis, so of course Penny Hardaway is part of his story.
Out of a job in 2019 and trying to work his way back to the NBA, Payne - a former Team Penny AAU star - worked tirelessly with Hardaway at the University of Memphis.
The pair spent hours watching film and working on the court to improve Payne's point-guard skills: namely ball-handling, reading and reacting, passing, and midrange work.
"Unselfishness," Payne responds when asked about Hardaway. "Unselfish," he repeats, letting the word hang in the air a few seconds before continuing.
"When I came in and started working with Penny, he said, 'All you gotta do is give me 45 minutes of your time, and everything else will take care of itself,'" Payne recalled. "'Come to the gym and get your work done, and everything will take care of itself.' He made sure I got my work in and that I stayed on top of stuff on and off court. ...
"Not a lot of players come out of Memphis and have NBA longevity. He did it. He had his own shoe. He's big time. He's Penny Hardaway! He ain't gotta do nothing for me, but he did. Getting up early in the morning just to come work me out? That's big time. That's Penny Hardaway. He's just so unselfish. He was always asking me, 'You need anything, Cam? You need me? You need me to get more rebounders? Whatever you need.' A lot of coaches don't do that, especially coaches of his magnitude."
During my 72 hours in Memphis, Penny Hardaway is everywhere and nowhere. I introduce myself to him at the aforementioned golf event, dubbed Penny's Patio Party, that he and the team's boosters put on before Memphis Madness. He's pleasant and apologetic that wires got crossed in trying to plan a sit-down. He'd hoped to make time, but it just wasn't to be.
Securing a wide-ranging interview with Memphis' most famous resident during the busiest hype week of the year turned out to be too ambitious a goal, even with an invitation to visit from one of Hardaway's associates. But as I watched the way fans and old friends alike interacted with Hardaway on that hot Columbus Day afternoon, and as I listened to the joy and admiration of strangers sharing their memories of Hardaway, I knew there was still a story to tell about his distinctive relationship with his hometown.
It will be fascinating to monitor where the future takes him. Hardaway is under contract at Memphis through the 2025-26 season, but would a deep run in the NCAA Tournament fulfill him to the point he feels ready to make the NBA leap? Could a disappointing season with the Tigers force him to consider his next move, or might it cool his potential NBA market?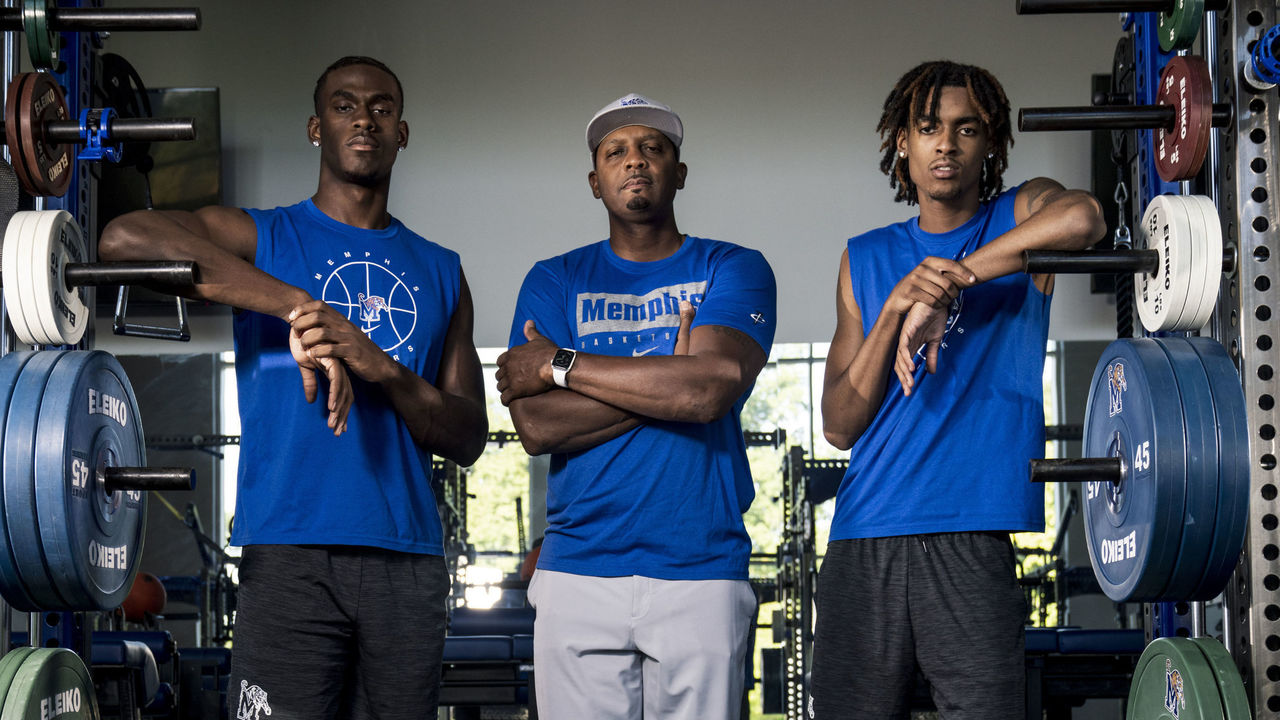 What is certain is that regardless of whether Hardaway remains in Memphis or not, he will remain Memphis; the very definition of it, as understood best by its locals.
Though it is the 28th-most populous city in the country, to an outsider it feels as though Memphis is simply Pennyville. On Tigers game nights, the FedEx Forum is more like The House That Penny Built - at least it seemed that way with the gazes and hopes of 18,000 proud people fixed on him the night of Memphis Madness.
It's impossible to roam the city without feeling Hardaway's presence. You likely won't get to meet or speak to him, but you'll find that he's left an impression anywhere you care to look or listen.
I departed the city the morning after Memphis Madness, almost overwhelmed by the sheer number of Hardaway stories, memories, and connections I would have to sift through after three days in town. The Uber driver who was taking me to the airport, Solomon, greeted me with the type of Southern hospitality I had come to expect, and we began to discuss my trip and what had brought me to town.
While we were stopped at a red light, I explained the purpose of my visit, and Solomon turned to me with a look of excitement.
I knew exactly what was coming.
"Oh! I've got a Penny Hardaway story for you …"
Joseph Casciaro is theScore's senior basketball writer.
Comments
✕
Who run it: The rise and the reign of Penny Hardaway in Memphis
  Got something to say? Leave a comment below!