Where do baseball's top remaining free agents fit best?
November saw a record-breaking frenzy of free-agent signings - $1.9 billion was spent. For context, the $1-billion mark had never been reached in a single month before. Despite the rush to lock up stars before the owners' lockout, there are still prime free agents available when business resumes. The two sides are not expected to discuss core issues until after the New Year.
While most of the top-end pitchers have signed, a number of excellent position players remain. What are the best (and most plausible) fits for some of the top remaining free agents? Let's take a look.
Carlos Correa
Correa hopes to top Francisco Lindor's record deal for a shortstop, but many top contenders already have the position filled. The Tigers reportedly offered Correa $275 million, which he turned down. Detroit then signed Javier Baez for just about half of that.
The overall level of offensive performance for the position is the best it's ever been. As a group, shortstops have produced three of the top four wRC+ marks since 1901 in the last three years. What was regularly one of the weakest hitting positions on the field now is performing at or near league-average level: a 97 wRC+ in 2021, 101 in 2020, and 98 in 2019 (100 is league-average run production).
Correa is a standout with a 128 career wRC+ mark, but that number is not quite the outlier as it would have been in past generations. Still, he's going to get paid. He just might not get Lindor money given the current circumstances, and maybe that will help reunite him with the Houston Astros.
Since 2017, the Astros with Correa trail only the Dodgers in shortstop WAR and have made five straight postseason appearances, advancing to three World Series.
There's only one playoff team from this past season that did not produce at least 3 WAR at the position: the New York Yankees.
While the Yankees are a fit, no team stands to lose more than Houston without Correa. The Astros did reportedly offer him a five-year deal before the lockout and are among the six larger market teams known to be interested in him. While the Yankees are a candidate, too, the Astros have more room to work with: Houston has $60 million less in 2022 payroll commitments than New York.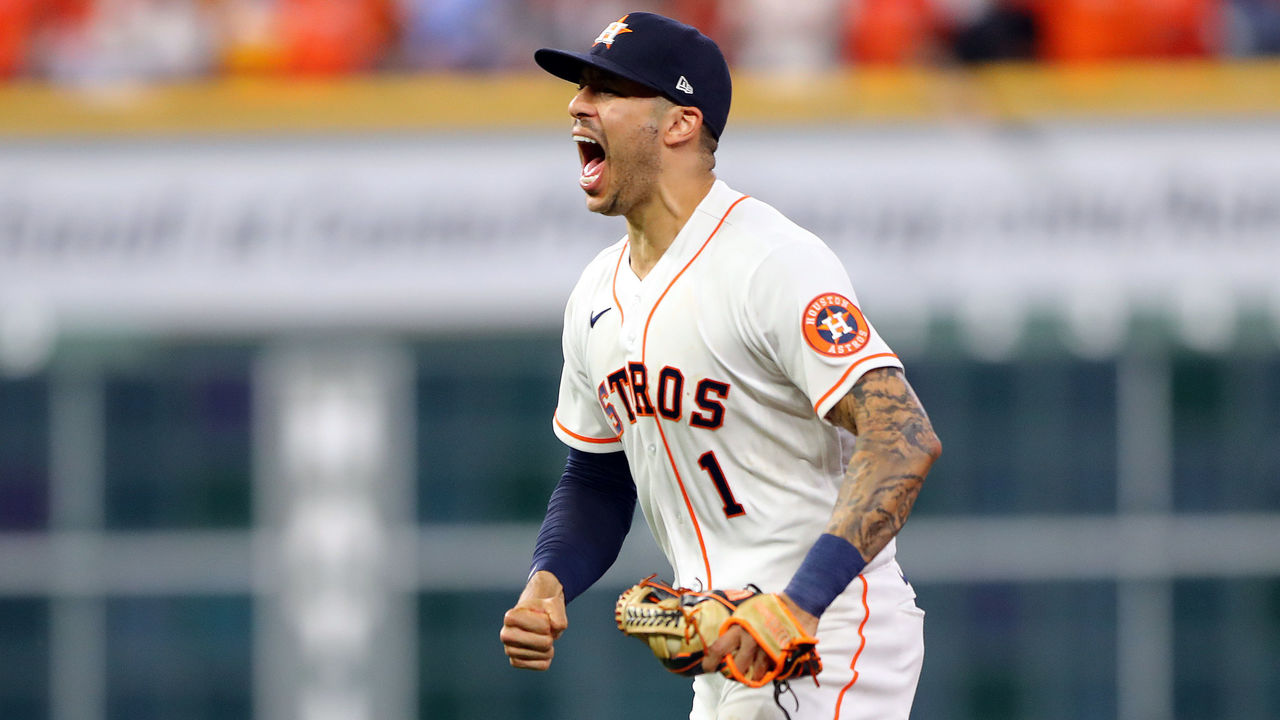 The Astros do have options at shortstop without Correa. Pedro Leon and Jeremy Pena are interesting prospects; Houston could also move Alex Bregman to shortstop. But Correa is a rare free agent still in his prime, entering his age-27 season. In theory, he hasn't yet peaked and his production might not erode during the course of a lengthy deal.
The Astros have only three players under contract in 2024 (Bregman, Jose Altuve, and Lance McCullers Jr.), so they have some future payroll flexibility. Much of their core also remains in place for next season.
Correa, their former No. 1 overall pick, has been a foundational piece but could also be the club's link between its present and future.
Trevor Story
Story is entering his age-29 season and has a resume full of Coors Field stats that could temper opinions of him. Story's career home-road splits (107 wRC+ to 91) are not much different from the overall MLB home-road splits (102 to 94) over the last three years, and they are nearly identical to another former Rockies player who excelled when he came down to sea level: D.J. LeMahieu.
The Yankees should be ready to spend again. They stayed under the $210-million tax threshold last season, which reset their tax-paying status, assuming the next CBA has similar tax rules.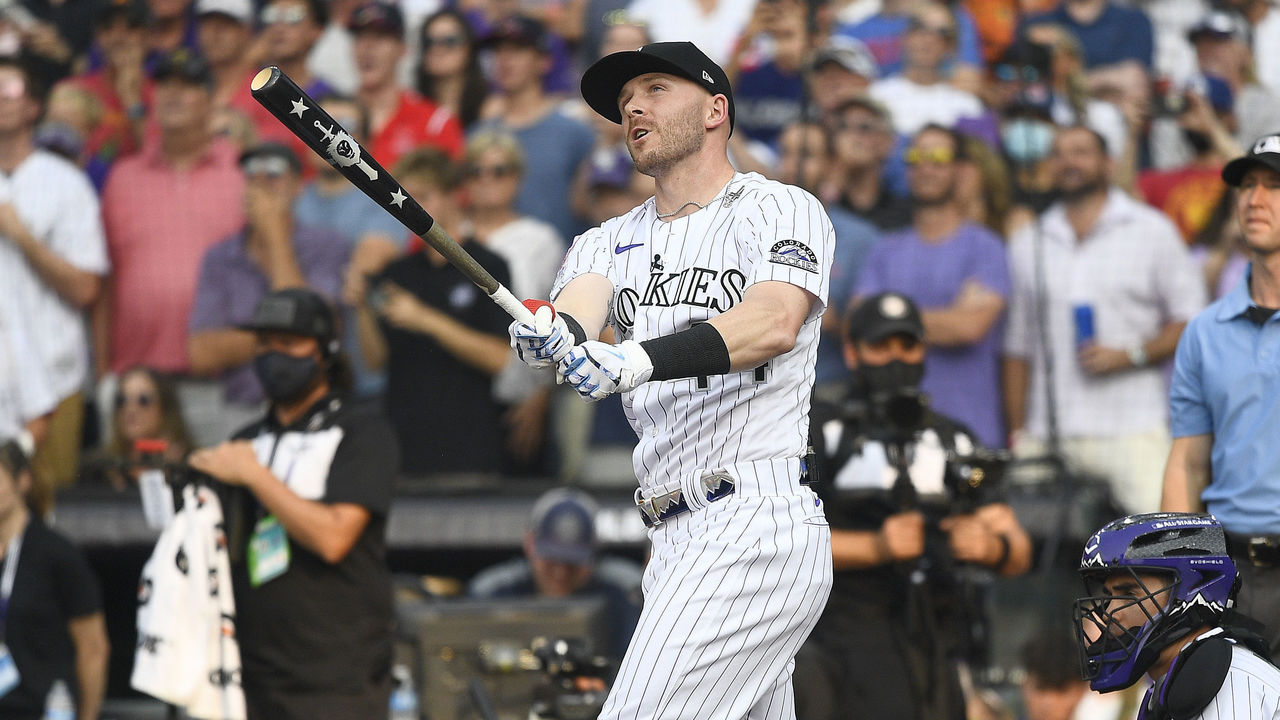 The Yankees didn't make a big splash prior to the lockout, and perhaps they were waiting to see what the new tax level and rules will be. Or perhaps they are targeting a player like Story, who some predict to be nearly $170 million to $200 million cheaper than Correa.
While the Yankees have Gio Urshela (career 99 wRC+) as a potential shortstop option, he's a better fit at third base. Gleyber Torres (career 113 wRC+) has posted back-to-back underwhelming campaigns, hitting just a combined 12 home runs since his 38-homer campaign in 2019. The Yankees moved him back to second base for the final 19 games of the 2021 season.
The Yankees have ranked 21st in shortstop WAR since the start of 2020. Story's average exit velocity (90 mph) and 42% hard-hit rate rank as above average and are far better than Torres' numbers (88 mph, 34%). Story would be an upgrade offensively and defensively for a team that trailed the Tampa Bay Rays by eight games last year.
Story does one thing better than most MLB players, a skill that fits well at Yankee Stadium: he hits the ball in the air. Story ranked 18th in fly-ball rate among all qualified hitters in 2021. Yankee Stadium is one of the most favorable places to hit a ball in the air, especially to right field. Story hit 37% of his line drives and fly balls to the opposite field last season, which ranked in the top third of all batters.
Kris Bryant
The Philadelphia Phillies have Bryce Harper, J.T. Realmuto, a few top-end pitchers, and then a whole lot of problems. The team ranked below average in wins above average in center field, left field, first base, and were in the bottom five in MLB at shortstop and third base.
Enter Kris Bryant, a star free agent who played four of those positions last year.
Like Story, Bryant is another prominent hitter who gets the ball in the air often, a profile that would play well in the tight confines of Citizens Bank Park.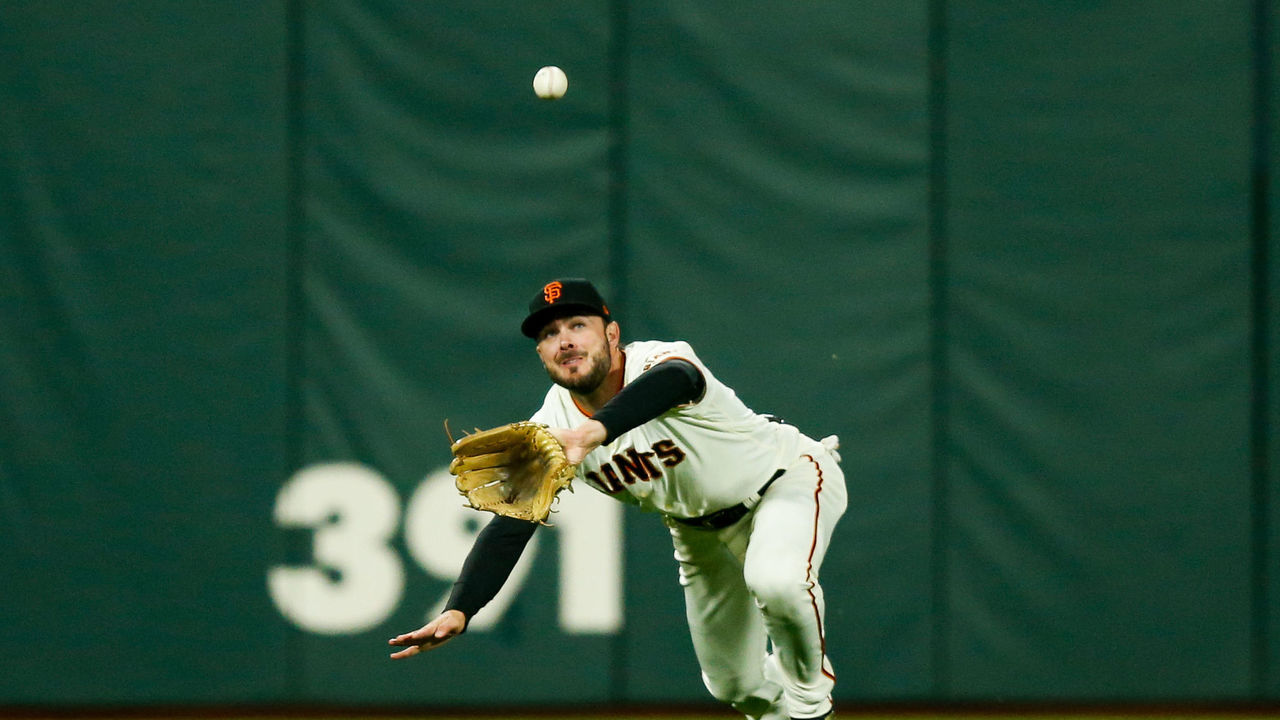 The Phillies have a stars-and-scrubs roster. For them to close the gap on the Atlanta Braves, they are going to have to spend. There's not a better and more versatile fit than Bryant.
Freddie Freeman
Many expected Freeman to have re-signed with Atlanta before the lockout. Yet the best pure hitter in the 2022 class is still available. While a return to Atlanta makes a lot of sense, he might be able to help another club even more.
Boston Red Sox's first basemen have combined to perform well below average over the last three seasons. Using Baseball-Reference data, Freeman would have given them a six-win swing last year.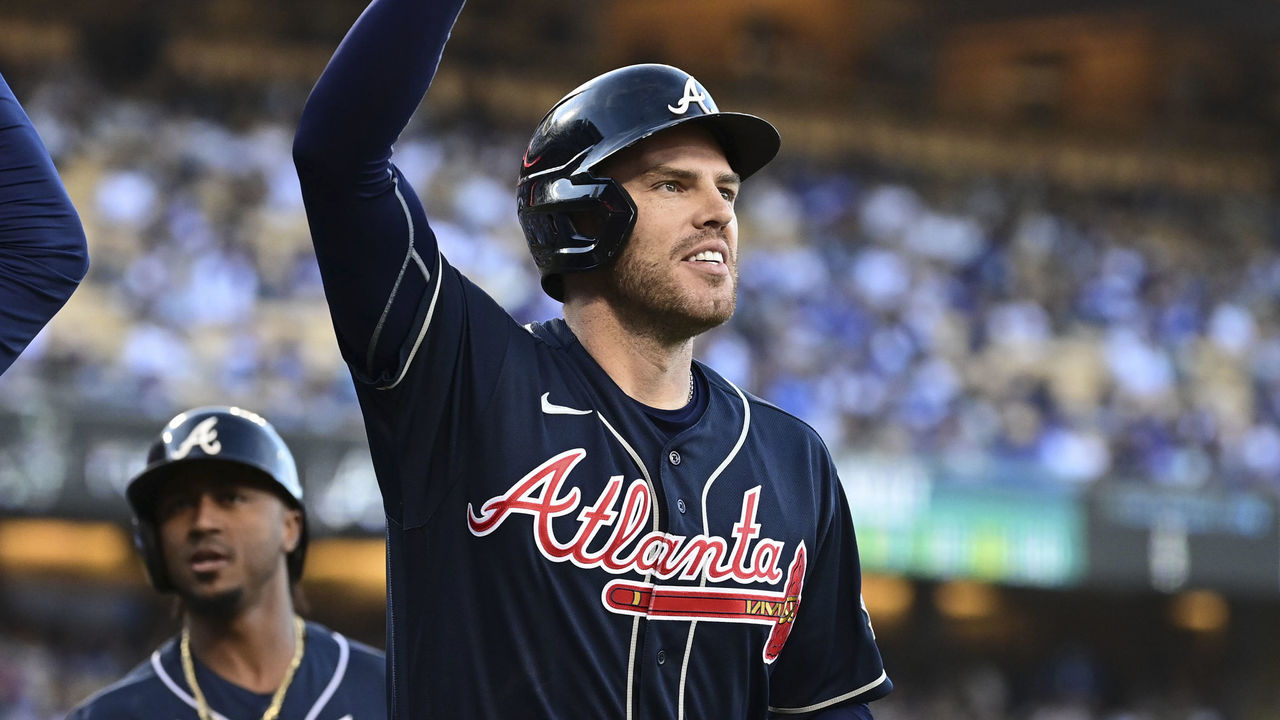 After the 2022 season, the Red Sox could shed two of their largest payroll numbers as J.D. Martinez and Nathan Eovaldi become free agents. In 2023, they will have just $73 million guaranteed to players, according to Cot's Baseball Contracts. The Red Sox have the future flexibility to add a star like Freeman. A lineup with him, Alex Verdugo, and Rafael Devers would give Boston one of the more balanced orders in the division.
The Red Sox overachieved last year, making the playoffs with a run differential more than 100 runs worse than division rivals Tampa Bay and Toronto. If the Red Sox don't move the needle this winter they could find themselves on the outside looking in.
Kyle Schwarber
This suggested match is less about obvious lineup fit and more about adding specific skills.
Though Toronto has a question mark at third base, the lineup remains loaded despite losing Marcus Semien. But the Blue Jays had the least amount of plate appearances from left-handed batters last year and should address the issue if they want to gain an edge in the ultra-competitive AL East.
Adding left-handed power could help the Blue Jays better balance their lineup and perhaps mitigate any decline from last year's outstanding performance. Schwarber doesn't fill an obvious need, but he can bounce around at DH, left field, and first base to help Toronto leverage matchups and keep players fresh. If the Blue Jays wanted to be aggressive on certain days, they could move Vladimir Guerrero to third and plug Schwarber in at first.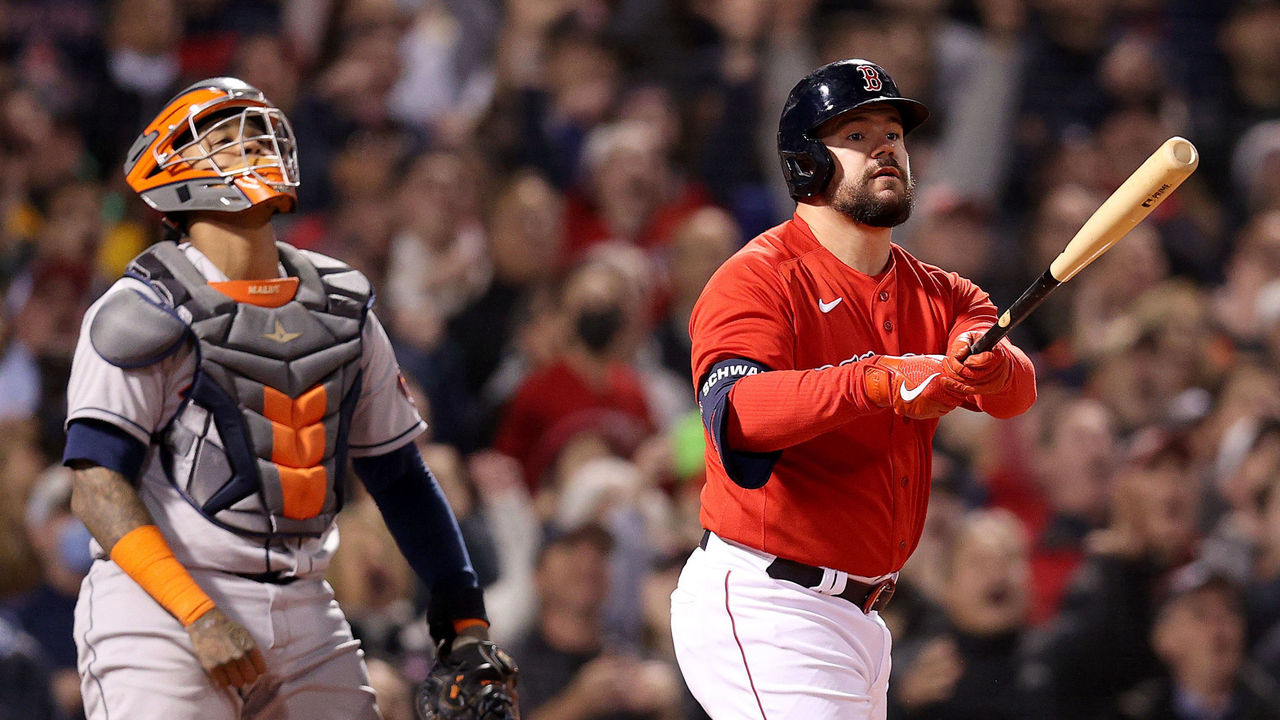 Schwarber owned a 157 wRC+ against right-handed pitching last year and has a 128 wRC+ mark for his career. He would supplement one of the scariest lineups in the game. The Blue Jays were reportedly interested in Schwarber last year and for good reason.
Carlos Rodon
Rodon is something of a wild card. After his tremendous first half last season, his performance wavered as he pitched only 43 innings from July 1 to the end of the year. His velocity declined, and the Chicago White Sox elected not to extend a qualifying offer - raising fears about his near-term future.
You could argue Rodon is not one of the top remaining free agents given his risk. However, if he was truly just dealing with fatigue, he is perhaps the most interesting lottery ticket.
Yes, the Los Angeles Angels need a shortstop. Yes, they are hoping David Fletcher rebounds closer to his career .330 OBP mark. Yes, the Angels ranked last in the majors in outfield production last year, according to Baseball Reference, though a healthy Mike Trout should help.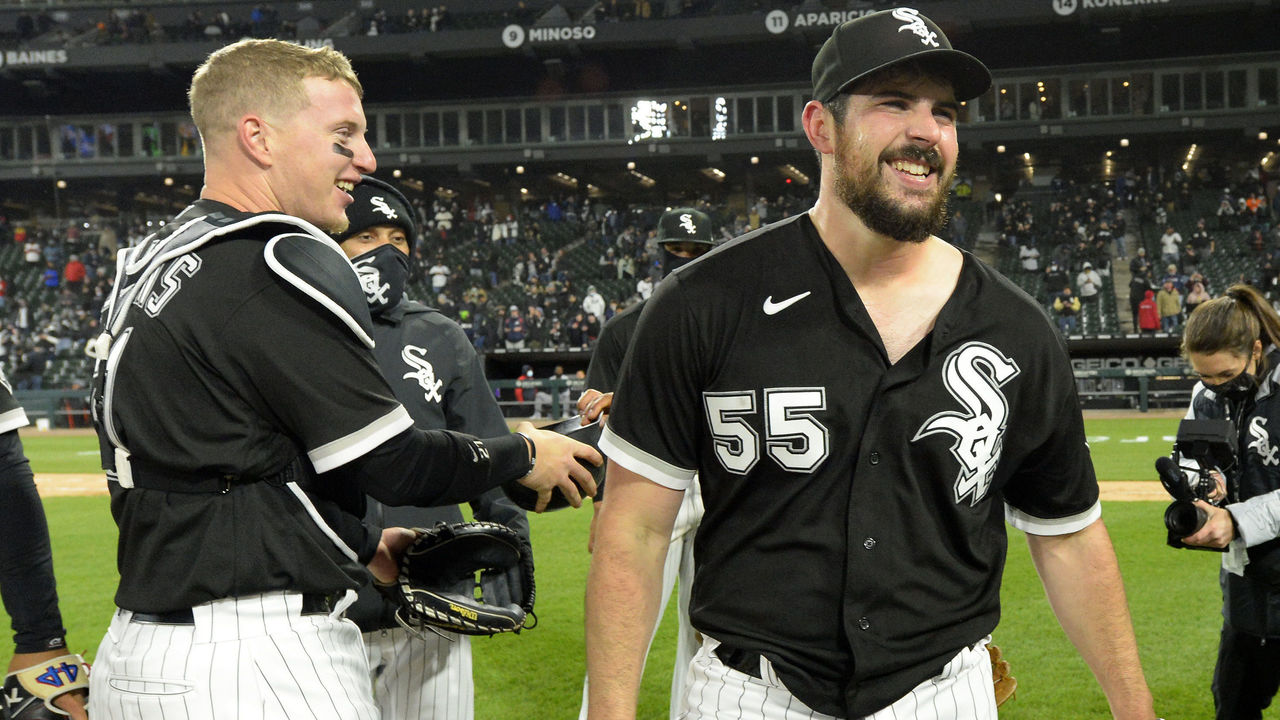 But more than anything, the Angels need more pitching, which has been a need for several years. Rodon - like Noah Syndergaard, who they signed before the lockout - is a chance worth taking and could be helped by using a six-man rotation. To catch the Astros or even the Mariners, the Angels must shoot for upside.
Travis Sawchik is theScore's senior baseball writer.
Comments
✕
Where do baseball's top remaining free agents fit best?
  Got something to say? Leave a comment below!