What the Braves taught MLB and what they face next
Rob Tringali / Getty Images
The Atlanta Braves' run to their first World Series title since 1995 was remarkable.
At the end of play on July 10 - the day they lost MVP-level star Ronald Acuna Jr. for the season - they were 44-44. They lost the next day and wouldn't climb above .500 until early August. The baseball world knows what happened after that.
General manager Alex Anthopoulos rebuilt the outfield to support a strong pitching staff and core stars like Freddie Freeman and Ozzie Albies. The Braves played .650 baseball from Aug. 1 on, then tore through the postseason. They topped the NL Central-champion Milwaukee Brewers, a 106-win Los Angeles Dodgers team, and the Houston Astros, who have played in three of the last five World Series. They never faced elimination.
Atlanta gave other teams some things to think about as it executed flawlessly down the stretch and through October. But the MLB calendar leaves little time to celebrate as free agency looms.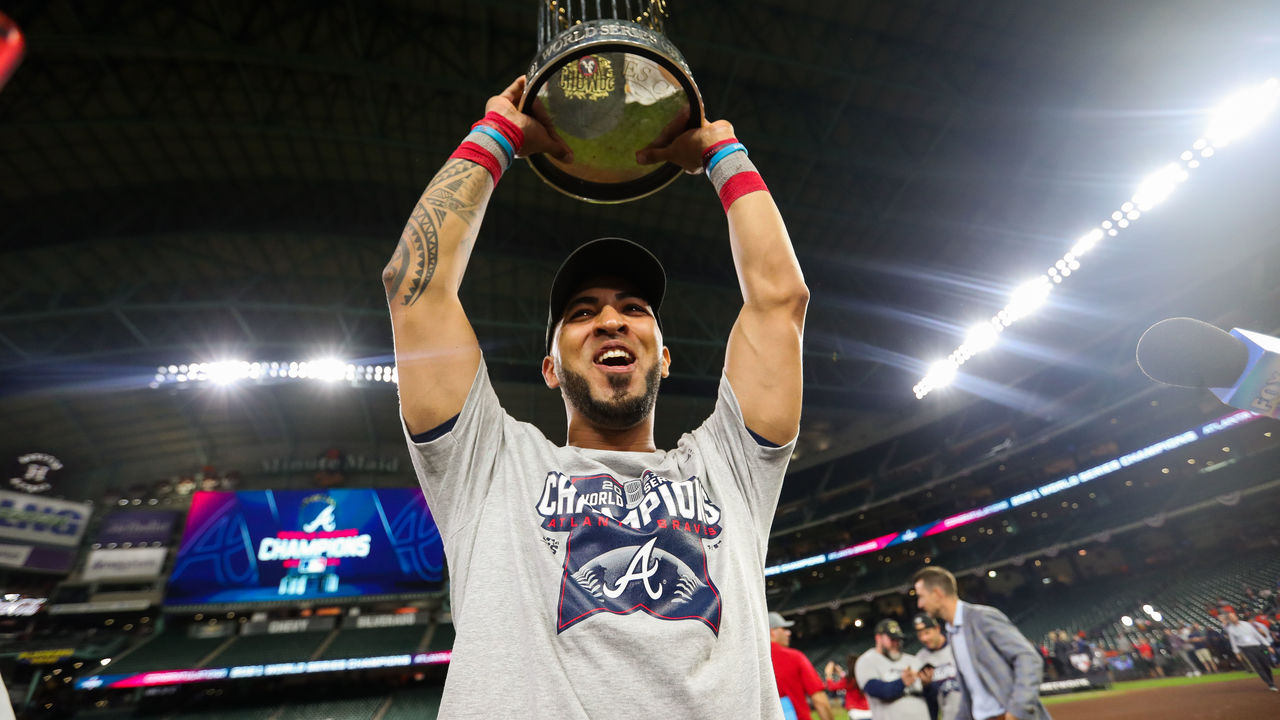 What did we learn from the Braves, and what's next for the World Series champions?
One thing Atlanta demonstrated is that teams with even the faintest of postseason hopes should do something at the trade deadline. But that doesn't mean most clubs should pursue headline-making, future-mortgaging deals.
The teams that made the splashiest deadline acquisitions either missed the postseason (Blue Jays) or didn't reach the World Series (Dodgers, Yankees). But the Braves upgraded prudently, supplementing a roster that, according to FanGraphs, had a 1.3% chance of reaching the World Series at the time of Acuna's injury. It was one of the most important and under-the-radar deadline periods in recent memory.
The Braves needed an entirely new outfield in July because they were missing all of their Opening Day outfielders. Acuna had torn his ACL, Marcell Ozuna was suspended after an arrest on domestic violence charges, and top prospect Cristian Pache struggled to hit before being demoted to Triple-A. So, Atlanta added Eddie Rosario, Adam Duvall, Joc Pederson, and Jorge Soler.
That quartet not only helped the Braves to their second-half surge but accounted for 12 of the club's 23 postseason homers and 36 of its 64 playoff RBIs. Soler, in particular, launched a game-altering, three-run homer in Tuesday's championship-clinching Game 6 victory and was voted World Series MVP.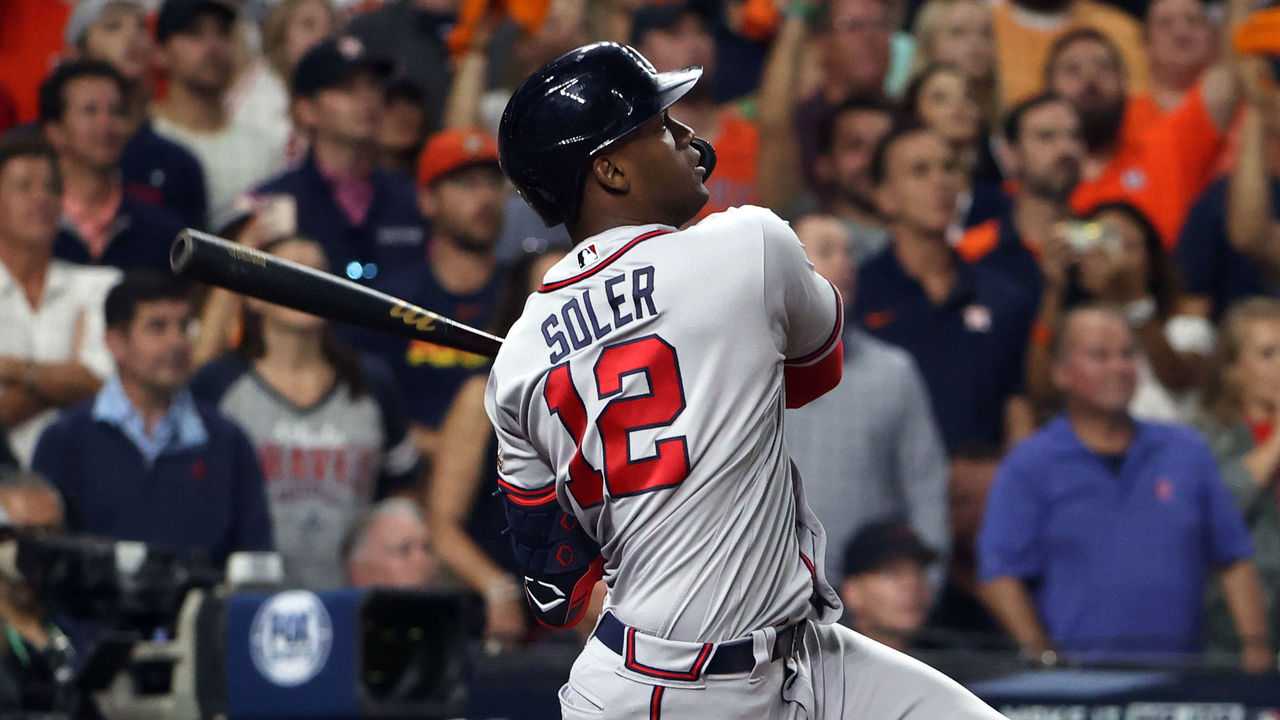 The NL East still looked winnable when Acuna was injured, with the Mets only 4.5 games ahead and already showing signs of trouble. And though there may not be much parity across the regular season - with large-market teams like the Dodgers, Yankees, and Red Sox regularly earning playoff spots - there's plenty of parity in the shorter postseason. Atlanta was rewarded for its decision not to punt on the campaign, becoming the 15th team to win the World Series since 2001.
Braves manager Brian Snitker played a large role in that accomplishment, executing his pitching plan more effectively than any other skipper.
Since playoff series are often longer than the three- and four-game series of the regular season, batters get more looks at pitchers - starters and relievers - in a relatively short period. That fact should generally help batters; most managers try to optimize their pitching staffs during the regular season to ensure few hitters see a pitcher three or more times per game.
But while Atlanta's pitchers were generally better than most of this postseason's hurlers, they were especially good when facing opponents for a fifth or sixth time in a series. Only the most frequently used pitchers face opponents that often, and the Braves made sure it was their best arms doing so. Only Max Fried (11 occasions), Charlie Morton (five occasions), and Tyler Matzek (once) faced a batter five times in a series.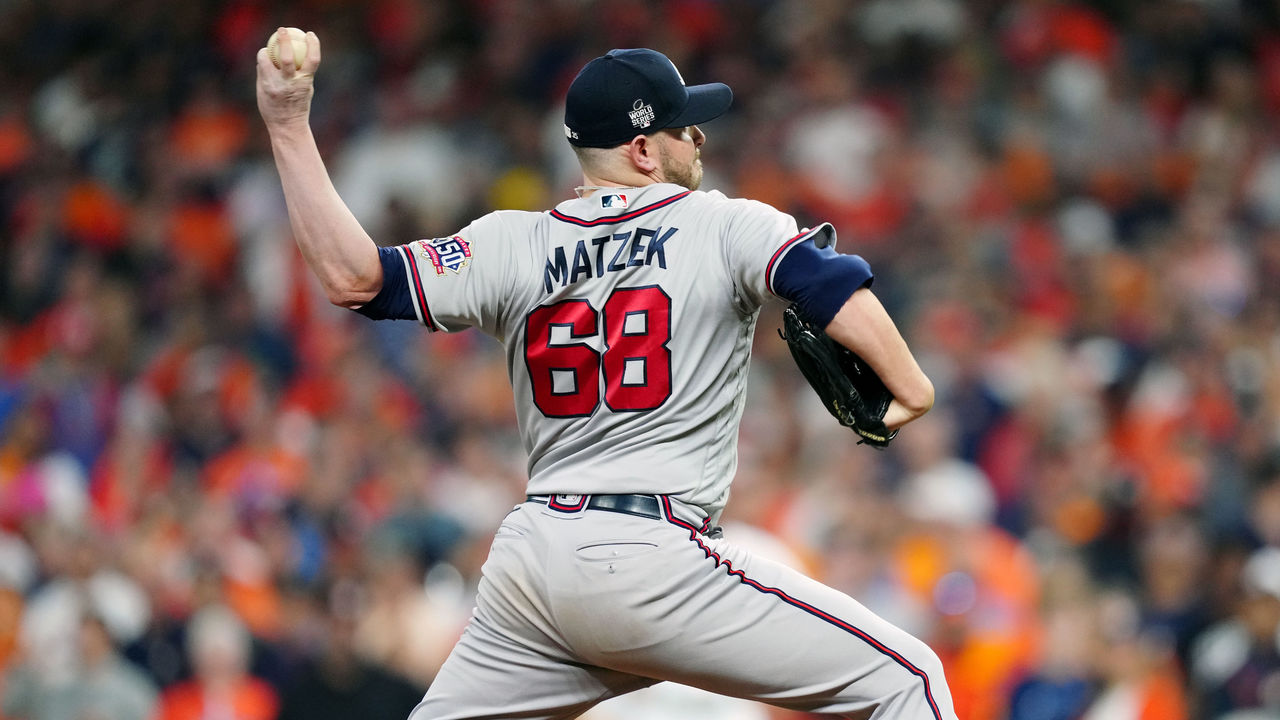 Braves pitchers limited opposing hitters to a .253 wOBA in these playoffs when facing them for the fifth time in a series; the regular-season MLB average was .314. The Astros had a .386 mark when a pitcher faced a hitter for the fifth time in the postseason, and the rest of MLB had a .393 mark.
Fried was the only member of Atlanta's staff who faced a batter six times in a series, doing so on nine occasions. He limited opponents to a .256 wOBA mark compared to a .519 mark for the field.
In the sixth inning of his masterful Game 6 start, Fried faced Jose Altuve, Martin Maldonado, Michael Brantley, and Carlos Correa for the sixth time each in the series. He got Altuve to pop out, gave up a single to Brantley, and struck out Maldando and Correa to end the frame.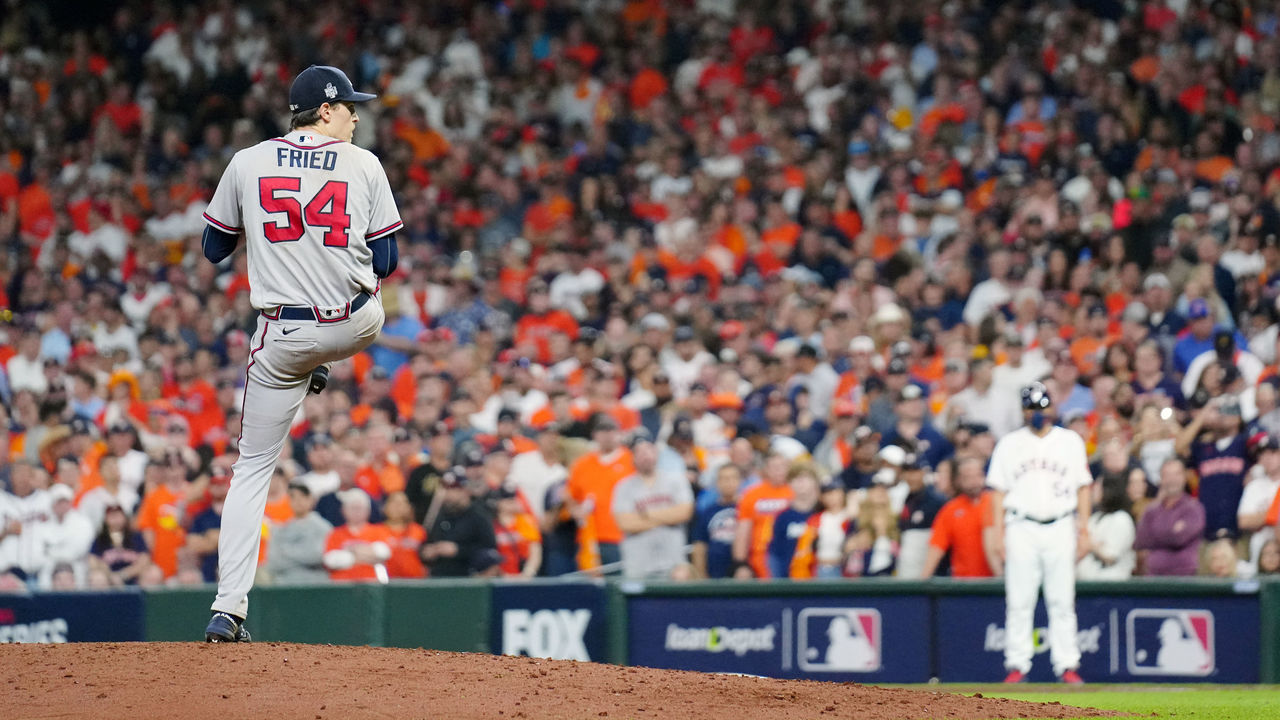 For comparison, Giants pitcher Logan Webb was cruising in San Francisco's NLDS against the Dodgers until Game 5 - when Mookie Betts rifled a line-drive single in his sixth plate appearance against Webb. Corey Seager followed with an RBI double in his sixth plate appearance versus Webb to score Betts and tie the game. L.A. went on to win.
But if the Braves deserve credit for how they handled their pitching in October, they also deserve credit for how they acquired some of those arms.
Atlanta endured its own cheating scandal during the 2017 offseason when former president of baseball operations John Hart and former general manager John Coppolella resigned for breaking international signing rules. Coppolella was later banned from baseball. But Hart and Coppolella did make legitimate contributions to this title team, including a philosophy of targeting high-risk, high-upside arms.
The Braves acquired Fried, a prospect coming off Tommy John surgery, from the San Diego Padres in a 2017 trade for Justin Upton. They drafted Ian Anderson, a cold-weather prep prospect from upstate New York, third overall in 2016 over more established college pitchers.
Is there luck involved in any October success? Sure. But perhaps teams can borrow from the Braves' 2021 roadmap.
Looking ahead
One of the Braves' first offseason questions is a major one: Can they re-sign free agent Freeman? Postseason heroes Rosario and Soler are also free agents.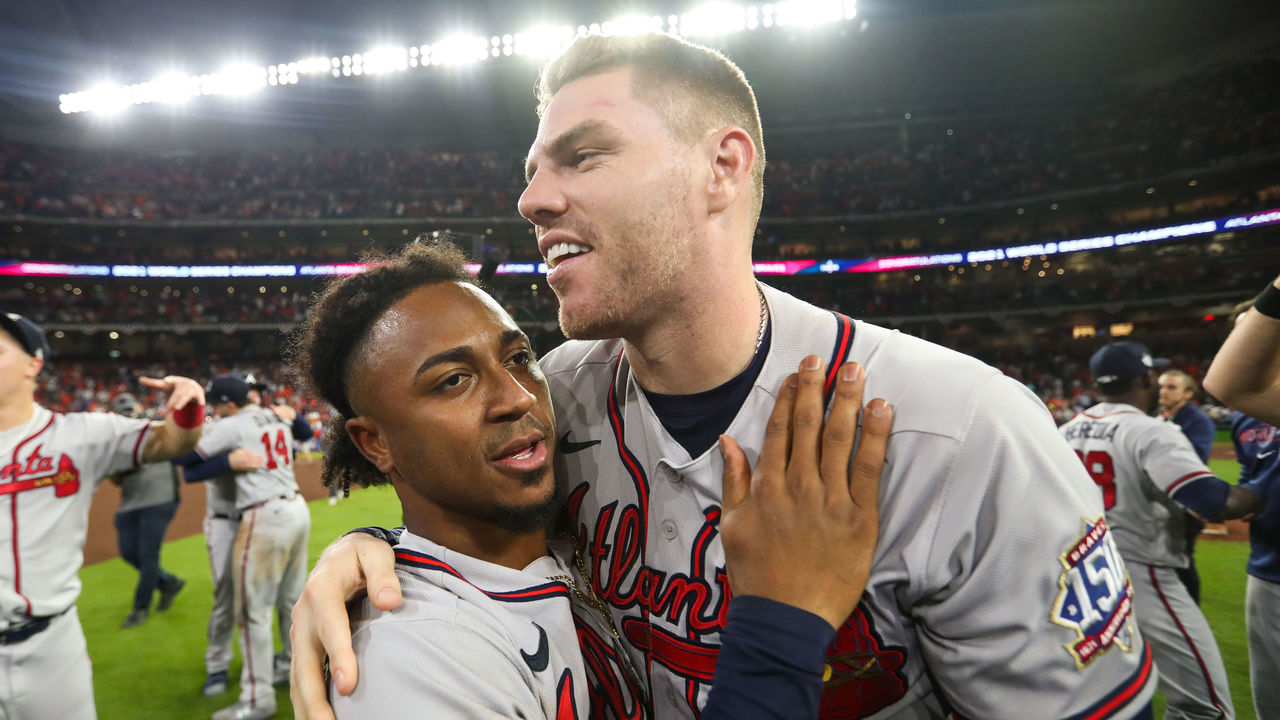 Cot's Baseball projects Atlanta to have $140 million committed to its 40-man roster in 2022, a number that factors in projected arbitration salaries and guaranteed contracts. The Braves entered this season with a $157-million payroll and entered 2020 with a $180-million payroll. Those figures ranked 14th and 10th in the majors, respectively. Those commitments and the club's financials suggest team ownership won't be giving the front office much money to work with.
The coronavirus pandemic pushed Atlanta's financials into the red during the truncated 2020 season, though the team reported a return to profitability in the second quarter of 2021 in filings by publicly traded ownership group Liberty Media.
Liberty reported that its Braves Group produced $31 million in operating income - revenues minus most expenses - across 42 home dates. That was slightly below its 2019 second-quarter operating income of $35 million and its 2018 mark of $34 million. The Braves were permitted to return to full capacity at Truist Park in early May.
In its last full year of operation before the pandemic, the team reported an 8% gain in baseball revenue but a net loss in operating income due to expenses. Considering its top-line revenue might not be much changed from 2019, there's uncertainty regarding what the club will be willing to spend.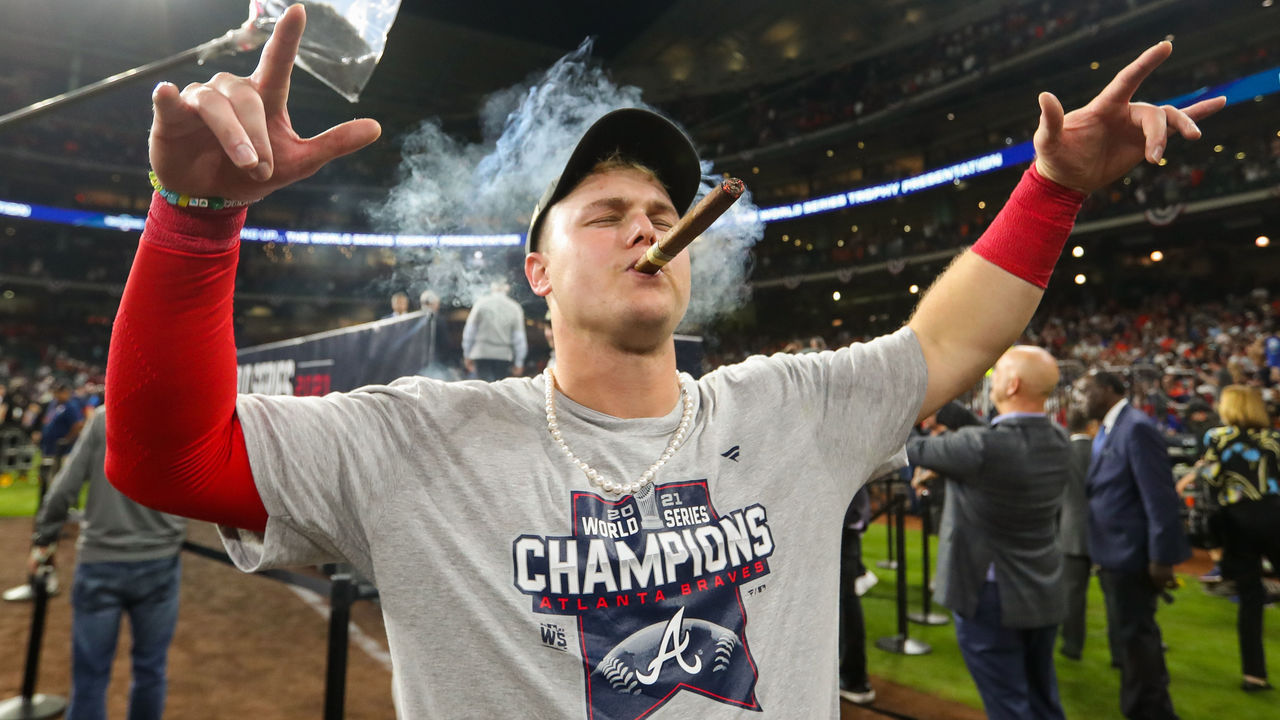 The good news for Braves fans? Fried, Anderson, and Austin Riley will all be back. And so will Acuna, an addition far greater than any the team could hope for via free agency or trade.
Atlanta has a challenge ahead. It's tough to repeat in baseball. No team has done it since the 1998-2000 Yankees. The postseason is unpredictable. But perhaps the Braves can continue to deliver the improbable.
Travis Sawchik is theScore's senior baseball writer.
Comments
✕
What the Braves taught MLB and what they face next
  Got something to say? Leave a comment below!