Hurricanes create website to keep roasting Canadiens
Francois Lacasse / National Hockey League / Getty
Because Jesperi Kotkaniemi scoring wasn't enough, the Carolina Hurricanes took their months-long taunting of the Montreal Canadiens to a new level after defeating them Thursday night.
The Hurricanes continued poking fun at the Canadiens following a 4-1 victory during which Kotkaniemi - the former Habs forward who signed an offer sheet with Carolina in the offseason - scored in his return to Montreal.
First came the obligatory French tweet, which the Hurricanes had done before.
But then, Carolina dropped a URL.
On the website, there was an animated image of Hurricanes star Sebastian Aho scrolling his phone and nodding to answer the question.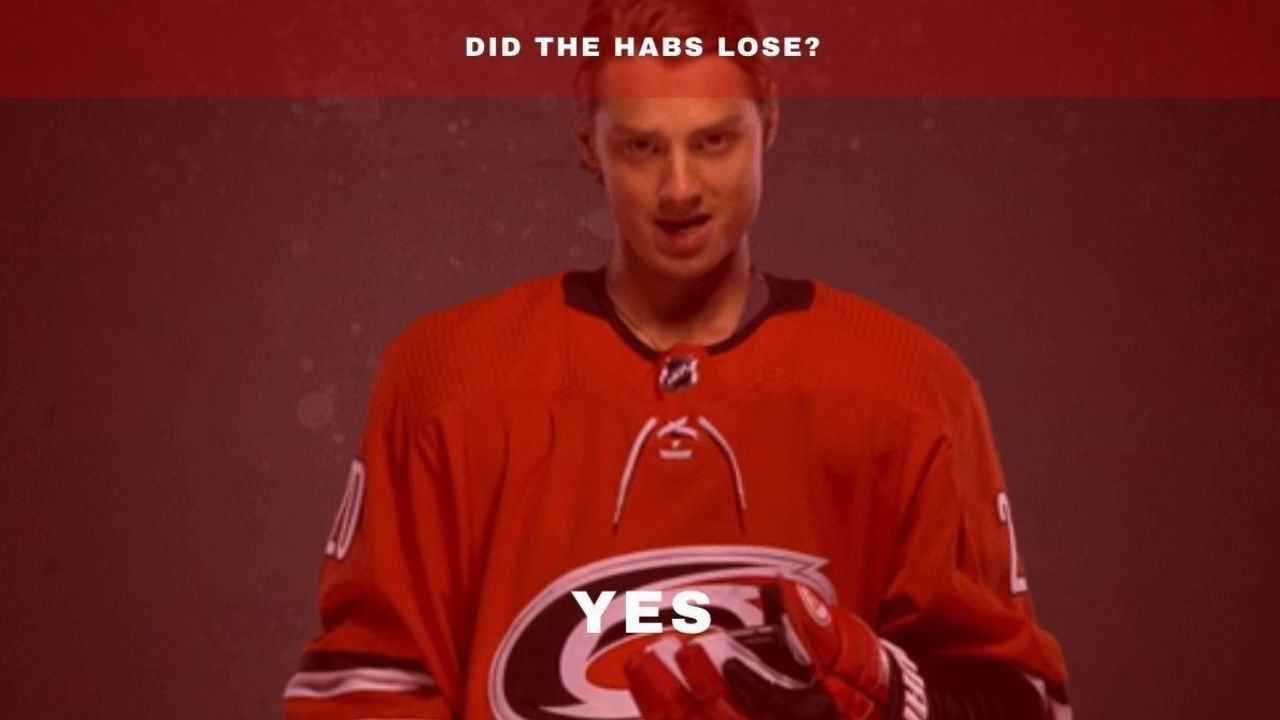 Below that were links to buy Aho and Kotkaniemi shirts for $20 using the promo code "OUI." At the bottom, the copyright read, "2021 Bunch of Jerks - All Rights Reserved."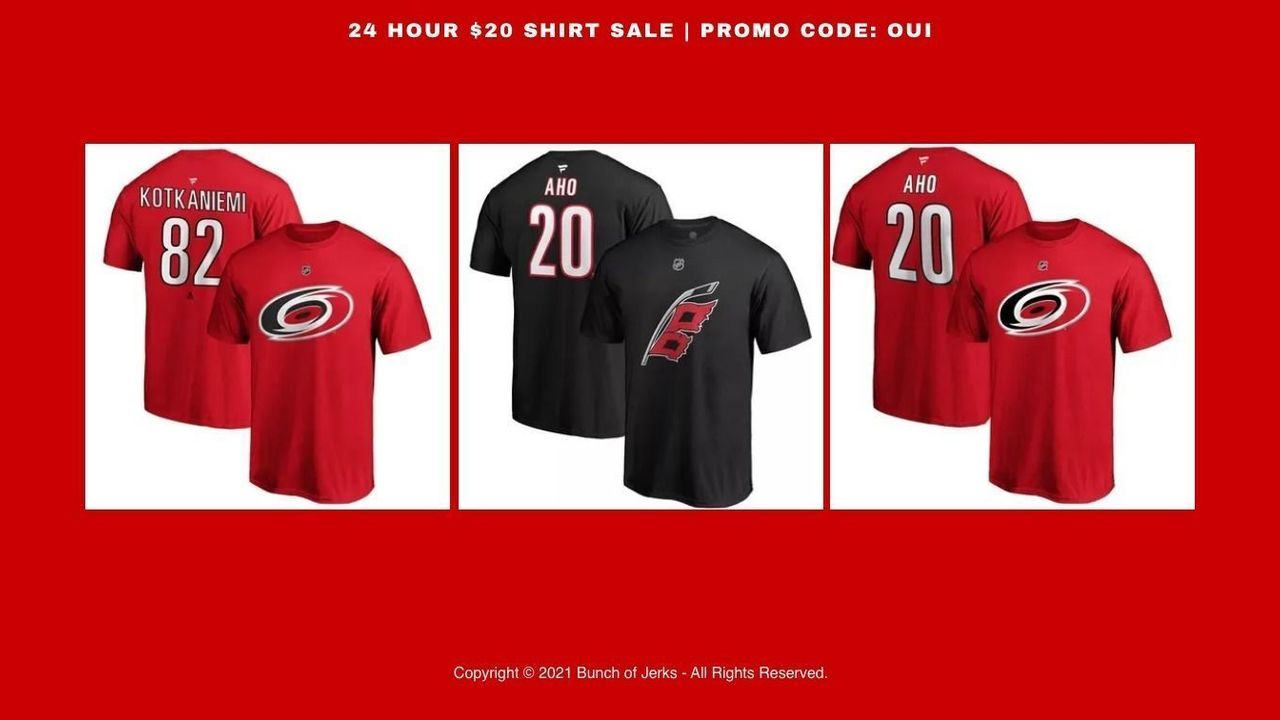 The trolling didn't last too long, though. The website was no longer active as of Friday morning.
Carolina has been giving it to Montreal since the latter club tried to sign Aho to an offer sheet in 2019. The Hurricanes matched that offer and then tendered one to Kotkaniemi in late August that the Canadiens chose not to match.
That pact infamously carried a $20 signing bonus (a reference to Aho's jersey number), and Carolina mercilessly goaded Montreal in a variety of ways at the time.
Kotkaniemi tipped home Brady Skjei's shot midway through the third period. The Finnish forward was playing at the Bell Centre for the first time as an opponent.
Carolina improved to 3-0-0 with Thursday's victory, while Montreal fell to 0-5-0.
Comments
✕
Hurricanes create website to keep roasting Canadiens
  Got something to say? Leave a comment below!