Ryder Cup Power Rankings: European team
Andrew Redington / Getty Images Sport / Getty
After being pushed back a year due to COVID-19, the Ryder Cup finally descends upon Whistling Straits this weekend.
The teams are finalized for the 43rd edition of the event, with the Europeans looking to take home the trophy for the fifth time in six tournaments.
Here's how captain Padraig Harrington's European roster ranks heading into play.
12. Bernd Wiesberger
Qualified: Automatic qualifier
Ryder Cup record: Rookie
World ranking: No. 63
Age: 35
Wiesberger makes his Ryder Cup debut at the age of 35 after narrowly grabbing the final qualifying spot. It's a good thing he did, because it's unlikely the Austrian would have been a captain's pick had he missed out. Wiesberger has feasted on the European Tour throughout his career with four wins in the last two years, but he's failed to taste the same success in the United States. He hasn't posted a top-10 finish in 28 starts in major championships.
11. Matthew Fitzpatrick
Qualified: Automatic qualifier
Ryder Cup record: 0-2-0
World ranking: No. 27
Age: 27
After a dismal 0-2 record in his only Ryder Cup appearance five years ago, Fitzpatrick will look to flip the script at Whistling Straits. The 27-year-old could struggle with the course setup that's expected to favor low scores. Fitzpatrick ranked 50th on the PGA TOUR last season in birdie average, well behind all 12 Americans on the Ryder Cup team, who landed inside the top-25. The European team will be hopeful the wind picks up and toughens the course for Fitzpatrick to thrive.
10. Tyrrell Hatton
Qualified: Automatic qualifier
Ryder Cup record: 1-2-0
World ranking: No. 19
Age: 29
Whether he wins or loses, Hatton will likely be the most entertaining player this week. The volatile Englishman is never shy to share exactly how he feels about each shot he hits - something that could be magnified even further in the cauldron of match play. Hatton heads to Wisconsin in poor form, having missed four of his last six cuts, and his world ranking plummeted from No. 10 at the end of 2020 to his current spot of No. 19. The 29-year-old was also one of the few Europeans to not having a winning record at the 2018 Ryder Cup, ending the week 1-2-0.
9. Lee Westwood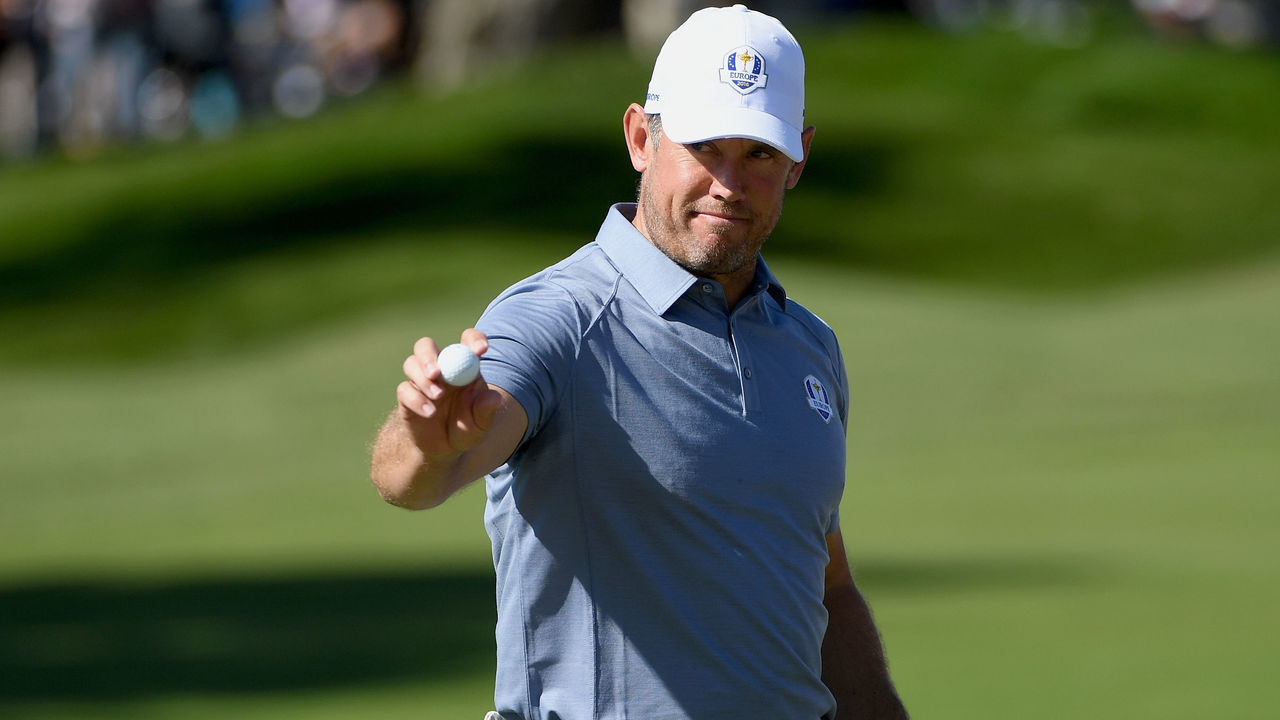 Qualified: Automatic qualifier
Ryder Cup record: 20-18-6
World ranking: No. 35
Age: 48
Westwood makes his 11th appearance as a player in the Ryder Cup after serving as an assistant captain in 2018. The 48-year-old has shown throughout his career to be an excellent team player, posting a sparkling 17-11-6 mark in those sessions. There's nobody with more experience than Westwood, but he's struggled to replicate his fine form from earlier in the season after back-to-back second-place showings at Bay Hill and The Players in March.
8. Shane Lowry
Qualified: Captain's pick
Ryder Cup record: Rookie
World ranking: No. 42
Age: 34
It seems shocking that Lowry has yet to play on a Ryder Cup team, but the 2019 Open Champion makes his debut at the age of 34. The Irishman just missed out on an automatic spot but nabbed a captain's pick after the BMW PGA Championship at Wentworth. Lowry has only two missed cuts over 19 events in 2021 and could pair with Rory McIlroy to make a formidable team after both participated at the Olympics in July for Ireland.
7. Paul Casey
Qualified: Automatic qualifier
Ryder Cup record: 4-3-5
World ranking: No. 24
Age: 44
If Casey can get his putter rolling this week, he could be a menace for the European team. The 44-year-old remains one of the best ball-strikers in the world, showing off his brilliant play with two top-10 finishes in majors this year alongside a top-five showing at The Players. He also has experience with this setup, having played the course in both the 2010 and 2015 PGA Championships.
6. Tommy Fleetwood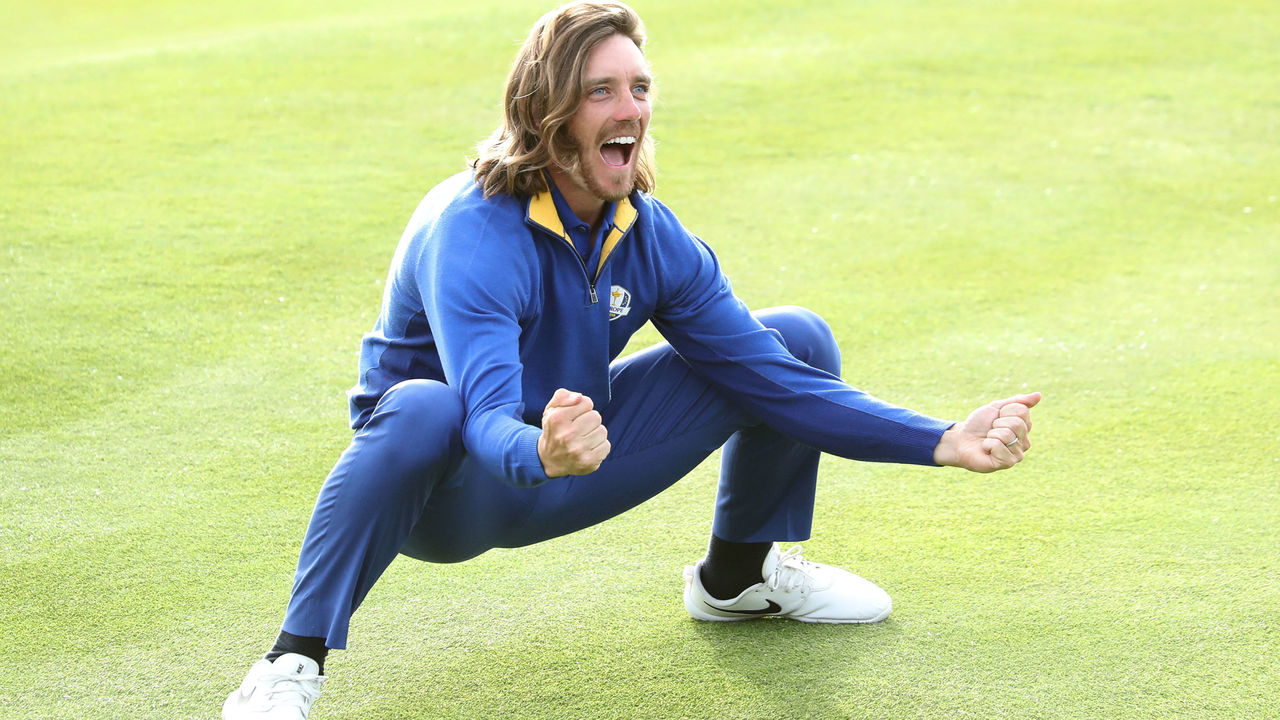 Qualified: Automatic qualifier
Ryder Cup record: 4-1-0
World ranking: No. 37
Age: 30
The rock star of the European team's 2018 triumph in Paris returns, as Fleetwood grabbed an automatic bid for this year's outfit. The 30-year-old formed an unbeatable combo with Francesco Molinari to take down Tiger Woods three times and the duo of Jordan Spieth and Justin Thomas once to post a perfect 4-0 record in team play. Molinari won't be around this time out, but Fleetwood's game should pair brilliantly with just about anybody on the European team. Though he struggled on the PGA TOUR this year, Fleetwood enters the competition with two straight top-12 showings on the European Tour.
5. Ian Poulter
Qualified: Captain's pick
Ryder Cup record: 14-6-2
World ranking: No. 50
Age: 45
Poulter is likely the first player who comes to mind when thinking of the Ryder Cup in the 2000s. The Englishman made his name with an endless number of clutch putts to amass an absurd 14-6-2 record over six appearances. His form entering play never seems to matter, as the 45-year-old transforms into a match-play wizard when he dons the European colors. At first glance, the setup at Whistling Straits doesn't appear to favor Poulter, but don't be shocked if he's running around and pounding his chest after making a 50-footer on Sunday to win his singles match in epic fashion.
4. Viktor Hovland
Qualified: Automatic qualifier
Ryder Cup record: Rookie
World ranking: No. 14
Age: 23
Expect to see a lot of Hovland this week as the 23-year-old makes his Ryder Cup debut. The Norwegian sensation already has two PGA TOUR wins to his name and figures to play in all five sessions. His brilliant tee-to-green game should make him a dynamo in alternate shot, and his scoring ability should be a huge asset in four-ball after he ranked sixth on the TOUR in birdie average last season. He's also well-versed in match play after winning the 2018 U.S. Amateur championship while in college.
3. Sergio Garcia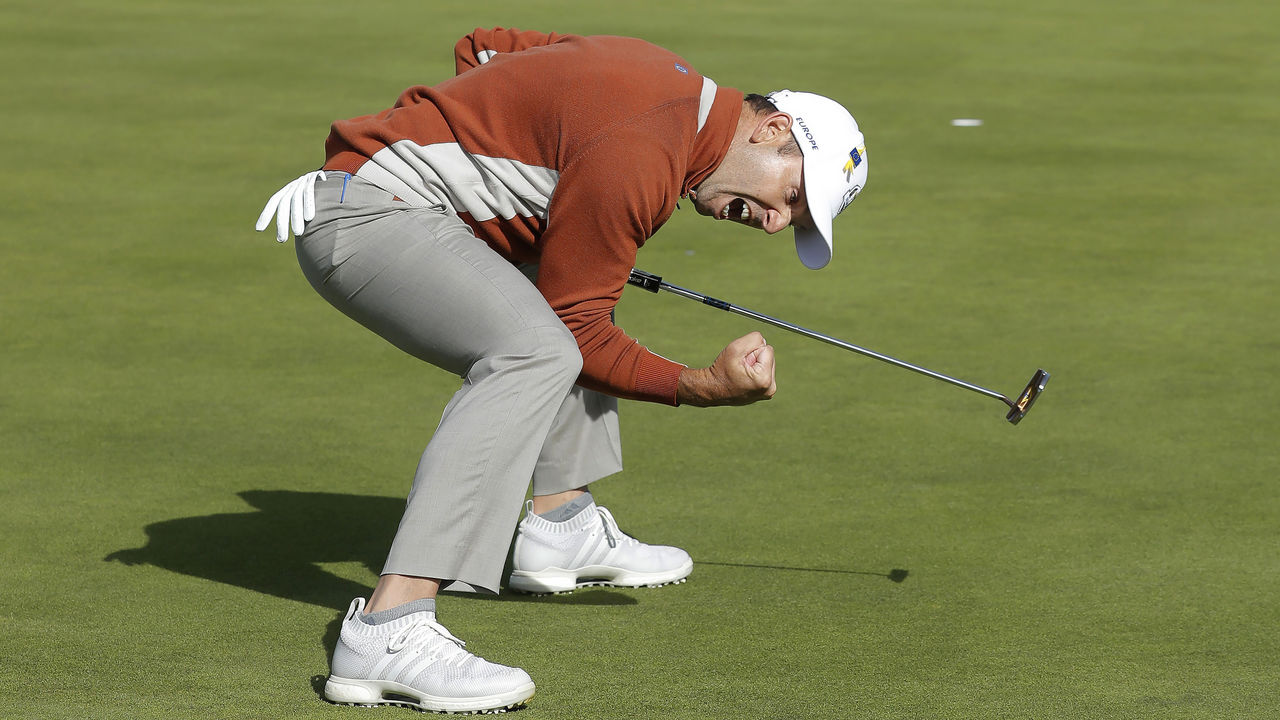 Qualified: Captain's pick
Ryder Cup record: 22-12-7
World ranking: No. 43
Age: 41
The winningest player in Ryder Cup history heads to Wisconsin having earned more career points than the entire American team combined. With a remarkable 18-8-6 record in the four-ball and foursome sessions, there's no better Ryder Cup team player in history. The 41-year-old struggled this season through the PGA Championship but came alive down the stretch with seven top-25 finishes in his final nine events. The only concern for Garcia heading into the week is his poor course history at Whistling Straits.
2. Rory McIlroy
Qualified: Automatic qualifier
Ryder Cup record: 11-9-4
World ranking: No. 15
Age: 32
Though Poulter and Garcia have been the heartbeat of the European team during the past 10 to 15 years, McIlroy has established himself as the leader. The 32-year-old makes his sixth straight appearance in the event, having played all five sessions in the last four. He's consistently supplied some incredible Ryder Cup moments, most notably his bow to the crowd after a match-winning eagle in 2016 and his unbelievable singles match versus Patrick Reed two days later. McIlroy might not have played up to his lofty standards this year, but he still led the TOUR in birdie average and has a perfect game to fit Whistling Straits.
1. Jon Rahm
Qualified: Automatic qualifier
Ryder Cup record: 1-2-0
World ranking: No. 1
Age: 26
Nobody on the planet is playing better golf than Rahm. The World No. 1 missed the cut in Napa last weekend while battling a stomach virus, but his play over the past year has been nothing short of sensational. He finished the 2021 season as the U.S. Open champion and either shared or held the TOUR lead in birdie average, strokes-gained: total, top-10 finishes, and scoring average. Though he lost both his team matches in his Ryder Cup debut in Paris, he took down Woods in singles and heads to Wisconsin as a significantly improved player.
Comments
✕
Ryder Cup Power Rankings: European team
  Got something to say? Leave a comment below!