Star injuries are spoiling a great NBA postseason, and it could get worse
Stacy Revere / NBA / Getty Images
The 2021 NBA playoffs haven't reached their halfway point yet, and already the postseason has provided a ton of thrilling basketball, indelible moments, and a potential changing of the guard as a new crop of young stars ushers in a new era.
Unfortunately, fans haven't had the opportunity to fully bask in the playoff breakouts of players like Devin Booker and Trae Young. They've also been denied the chance to entirely appreciate the usual, iconic exploits of stars like Kawhi Leonard, Donovan Mitchell, Nikola Jokic, Joel Embiid, Luka Doncic, and Damian Lillard.
Kevin Durant put together one of the finest playoff performances one could hope to see earlier this week, but less than 12 hours later, news was breaking of potentially title-shifting absences: Leonard was ruled out with a knee injury, and Chris Paul entered the league's COVID-19 health and safety protocols.
It was the continuation of a disturbing trend that has spoiled an otherwise fantastic postseason, with the roar of playoff crowds returning to NBA arenas being muted by the deflated silence that washes over a fan base when a star player is injured.
Injuries will always be part of sports, and every championship in every league is affected by injuries somewhere along the winding path of a long season. The good fortune of good health is one of many ingredients needed to win it all in the NBA - the most championship-exclusive league, which has seen only 12 franchises win titles over the last four decades.
But there's a difference between the unfortunate reality of sports injuries and a period when fans should expect multiple, game-changing stars in the most star-driven of leagues to be sidelined when it matters most.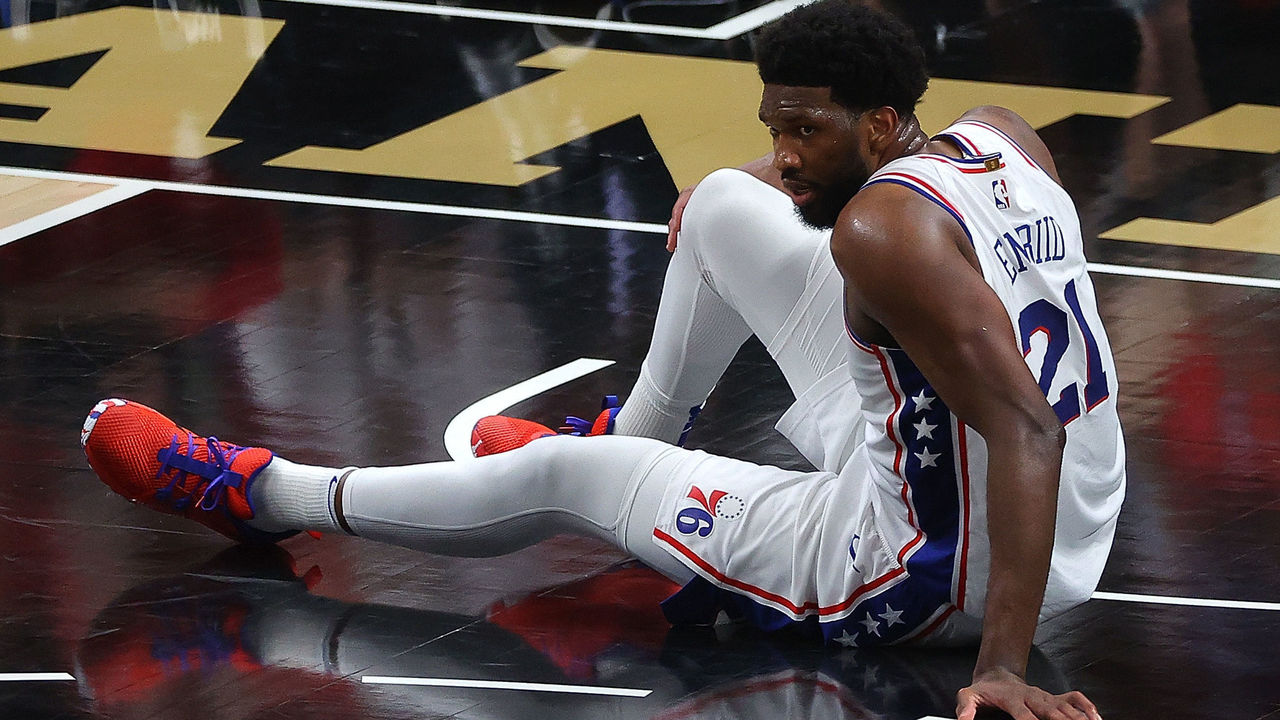 When an ankle injury forced Kyrie Irving to miss the Brooklyn Nets' Game 5 victory over the Milwaukee Bucks, the 2021 playoffs became the first in NBA history to see seven different All-Stars miss at least one playoff game. Leonard's absence from the LA Clippers' Game 5 win against the Utah Jazz made it eight All-Stars sidelined this spring. If Paul misses the opener of the Western Conference finals at some point in the coming days, the tally will stand at nine and counting.
Mitchell, Embiid, Anthony Davis, James Harden, Mike Conley, and Jaylen Brown had already missed at least one playoff game; Embiid is currently playing on a partially torn meniscus, Harden is enduring a bum hamstring, and Mitchell is laboring on an injured ankle. Every team still standing - and many of those already eliminated - has at least one rotation player unavailable right now.
It's possible this slate of injuries is mere coincidence (and, in Paul's case, simple bad luck) rather than the direct product of the hectic, compressed schedule the NBA and its players confined themselves to amid the coronavirus pandemic. In response to LeBron James' "I told you so"-themed tweets about schedule-related injuries, NBA spokesman Mike Bass said in a statement that injury rates are virtually the same as they were last season.
But team executives and health officials have been sounding alarms over the effects of a condensed schedule on players' health for months. And it doesn't take a sport scientist to understand that more games in a tighter timeframe - and most importantly, with less recovery time - is bad news.
Given the available information (and common sense), it's fair to wonder whether this slew of high-profile playoff injuries is simply the chickens coming home to roost. And it could get worse.
Between finishing last season's pandemic-interrupted campaign in a summer bubble at Walt Disney World, starting this season only a couple of months later, and plans to return to a traditional October-June schedule next season, this is the reality the NBA finds itself in. By the time the 2021-22 season tips off in October, the league will have staged parts of three seasons over a 12-month span, with two short offseasons and an NBA-attended Olympic basketball tournament in the middle of it all.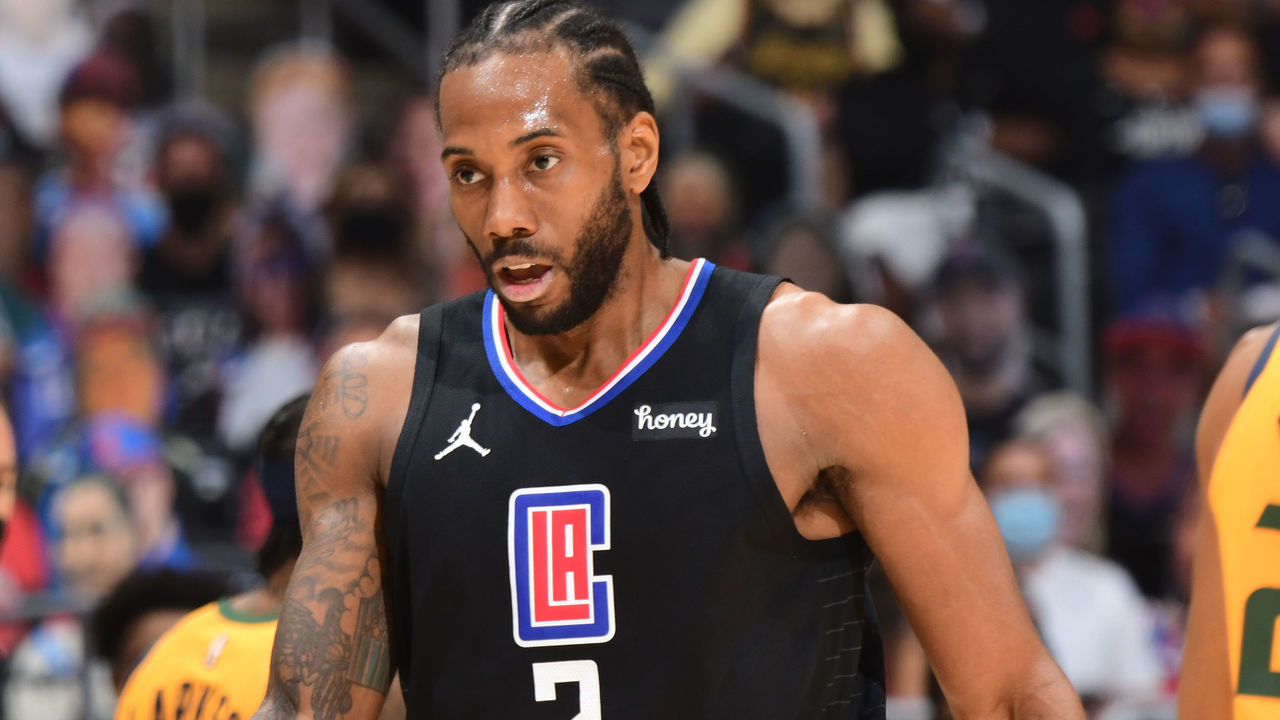 This isn't about placing blame or assigning an asterisk to whichever team survives this basketball minefield to be crowned the 2021 champion. It's simply a reality check. Anyone shrugging their shoulders at the connection is living in a make-believe world of naivety - or engaging in willful ignorance.
The NBA's billionaire owners and millionaire players wanted to salvage as much of the league's financial pie as possible after enduring pandemic-related losses that will be felt for years. The league's broadcast partners, dishing out billions per year for rights to the product, surely preferred 72 games to a lesser number and didn't want to compete for viewership with the Olympics.
Fans can complain about the greed of all involved if they wish, but the relevant parties made decisions to best protect their pockets. It's what most reading this would likely do in similar situations, regardless of financial status.
The owners surely hold the bulk of the leverage in such scenarios, but the players wanted their money, too. That's understandable given the ticking clock on a professional athlete's earning potential.
It's also worth noting there are countless individuals - from league and team staffers to arena workers - who rely on NBA-related paychecks. Could owners have ensured that all were made whole no matter how many games were played? Perhaps. But how many businesses on earth operate that way, whether people want them to or not?
The NBA will remain an entertaining and star-driven product. And millions of basketball fans will continue to tune in while consuming a steady diet of related content on an ever-growing variety of platforms. But until the league can enjoy a regular offseason in 2022, injuries and absences will dominate more of the daily discourse than ever before.
Everyone associated with the NBA did everything possible to jam as much basketball into a year as human bodies could withstand. The 2021 playoffs have illuminated both the beauty and the beast of that decision. The on-court action has delivered, and money has been salvaged. But the players are now paying a different kind of price.
Joseph Casciaro is a senior writer at theScore
Comments
✕
Star injuries are spoiling a great NBA postseason, and it could get worse
  Got something to say? Leave a comment below!