The Washington Capitals acquired forward Anthony Mantha from the Detroit Red Wings in exchange for wingers Jakub Vrana and Richard Panik, a first-round pick in 2021, and a second-round selection in 2022, the team announced Monday.
Mantha and the Red Wings agreed to a four-year deal in November with an average annual value of $5.7 million. The 26-year-old is under contract through 2023-24.
The 6-foot-5 winger tallied 11 goals and 21 points through 42 games with Detroit this season.
Washington already averages the second-most goals per game this year (3.43), and Mantha gives the club another top-six scoring threat. The Quebec native drives offense at a high level at five-on-five. He also put together a solid body of work in the defensive end for a rebuilding Red Wings team, according to Hockey Viz's isolated impact tool.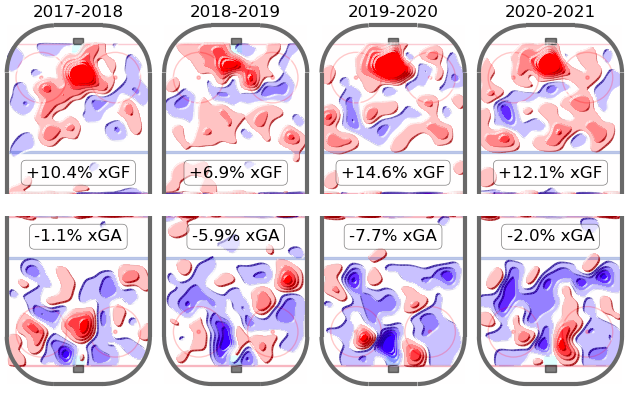 Mantha netted a career-best 25 goals in 2018-19 and played at a 30-goal pace over 82 games last season.
Vrana is in the final year of his current deal, which carries a $3.35-million cap hit. He'll become a restricted free agent in July.
The 25-year-old recorded a career-high 25 goals and 52 points in 69 contests in 2019-20 and has amassed 11 tallies and 14 assists in 39 games this season.
Panik, 30, has two years remaining on his current deal after this season with an annual cap hit of $2.75 million. The veteran winger has contributed nine points through 36 games this campaign.