6 milestones within reach for NHL stars this season
Joe Sargent / National Hockey League / Getty
Several players will be pursuing milestones during the upcoming 56-game season. Will Patrick Kane score 11 goals to get the 400th of his career? Can Ryan Getzlaf and Anze Kopitar produce at a steady level to each hit 1,000 points?
All eyes will be on some of the game's greatest stars as they attempt to reach impressive heights and cement their legacies. Let's look at six of the most significant milestone pursuits to track this season.
Ovechkin: Top 5 on the all-time goals list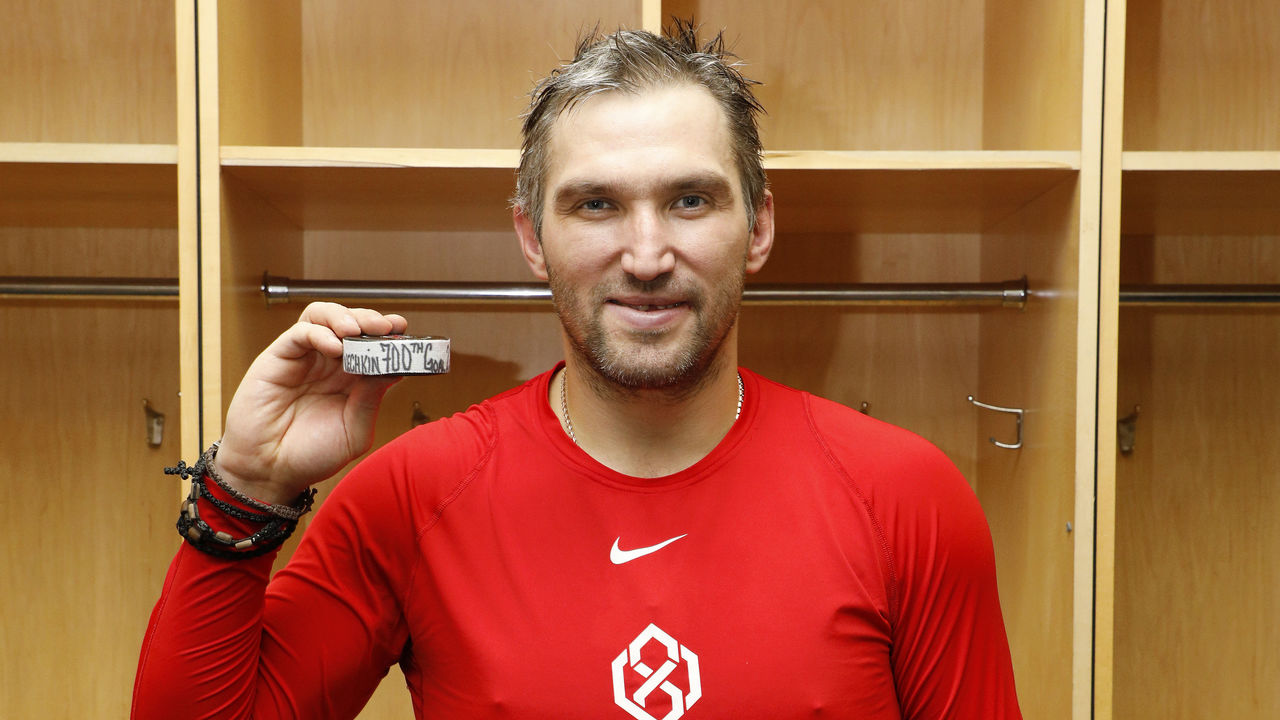 Last season was filled with milestones for Ovechkin. He notched his 700th career NHL goal, and the veteran also passed Mario Lemieux, Steve Yzerman, and Mark Messier to rank eighth on the all-time goals list. He's entering this season with 706 goals, giving him a legitimate shot at reaching No. 5 in 2021.
The 35-year-old is three goals shy of passing Mike Gartner (708) for seventh, 11 behind Phil Esposito for sixth (717), and 25 behind Marcel Dionne (731) for fifth. Ovechkin is also within striking distance of No. 4 Brett Hull, who's 35 ahead.
There's no reason to believe Ovechkin will slow down. He's averaged 0.64 markers per game over the past three seasons, putting him on pace to score 36 in a 56-game campaign. That's also the number Ovechkin needs to reach to finish the year at No. 4 on the all-time goals list.
Marleau: No. 1 on the all-time games played list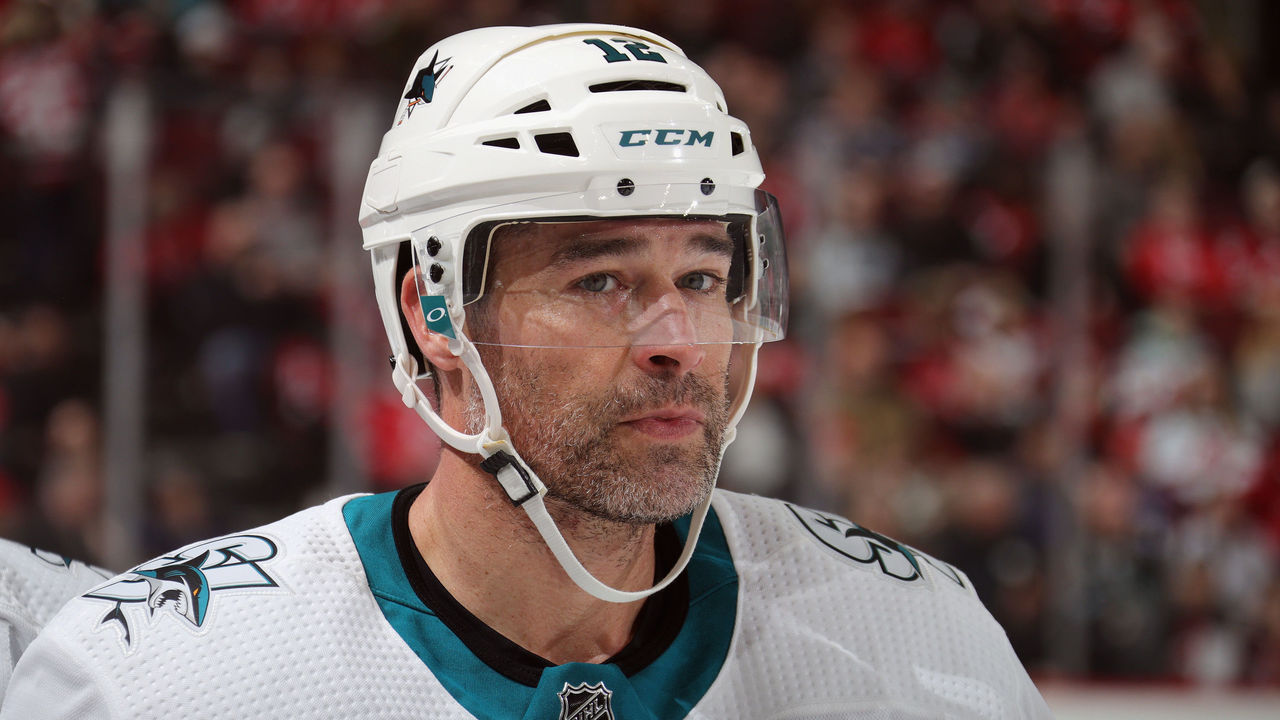 Marleau's longevity in the league is unmatched. He's entering his 23rd season after playing in 854 consecutive games - the fifth-longest ironman streak in league history. He's been playing in the NHL since 1997 and has missed only a handful of games, and none over the last 11 seasons.
The 41-year-old inked a one-year pact with the Sharks this offseason, and he's 45 contests shy of passing Gordie Howe for the all-time games played record. Marleau has appeared in 1,723 games, and Howe suited up for 1,767. If Marleau stays healthy and in the Sharks' lineup this campaign, he can leapfrog Howe over the 56-game schedule.
Crosby: 1,000 games played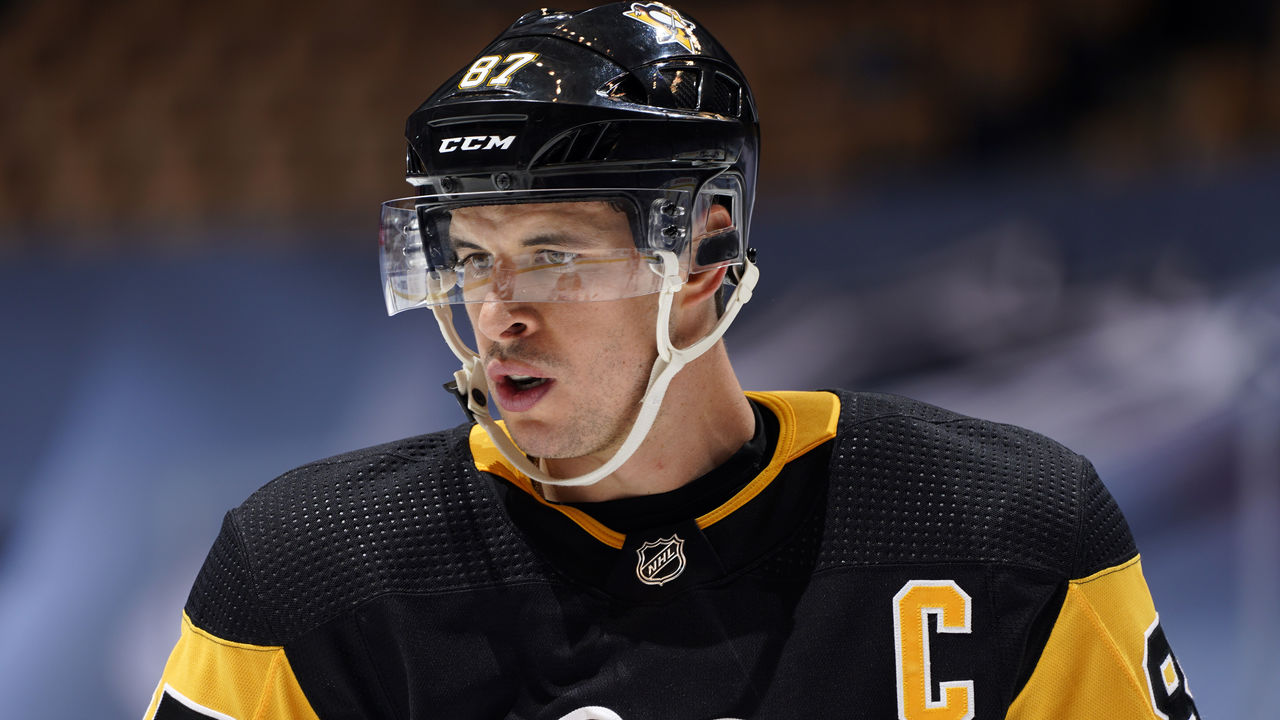 Crosby would have hit this milestone no problem last year if he didn't suffer an injury and then face a shortened season. Now he needs to play just 16 games to accomplish the feat. If he laces up for every contest to start the year, Crosby is on track to play in his 1,000th game against the Washington Capitals at home on Valentine's Day.
Crosby is already the Penguins' all-time leader in games played after surpassing Mario Lemieux (915 games) two seasons ago. No player in the franchise's history has eclipsed the 1,000-game mark, and Crosby being the first would be special.
Ovechkin vs. Crosby: Race to 1,300 points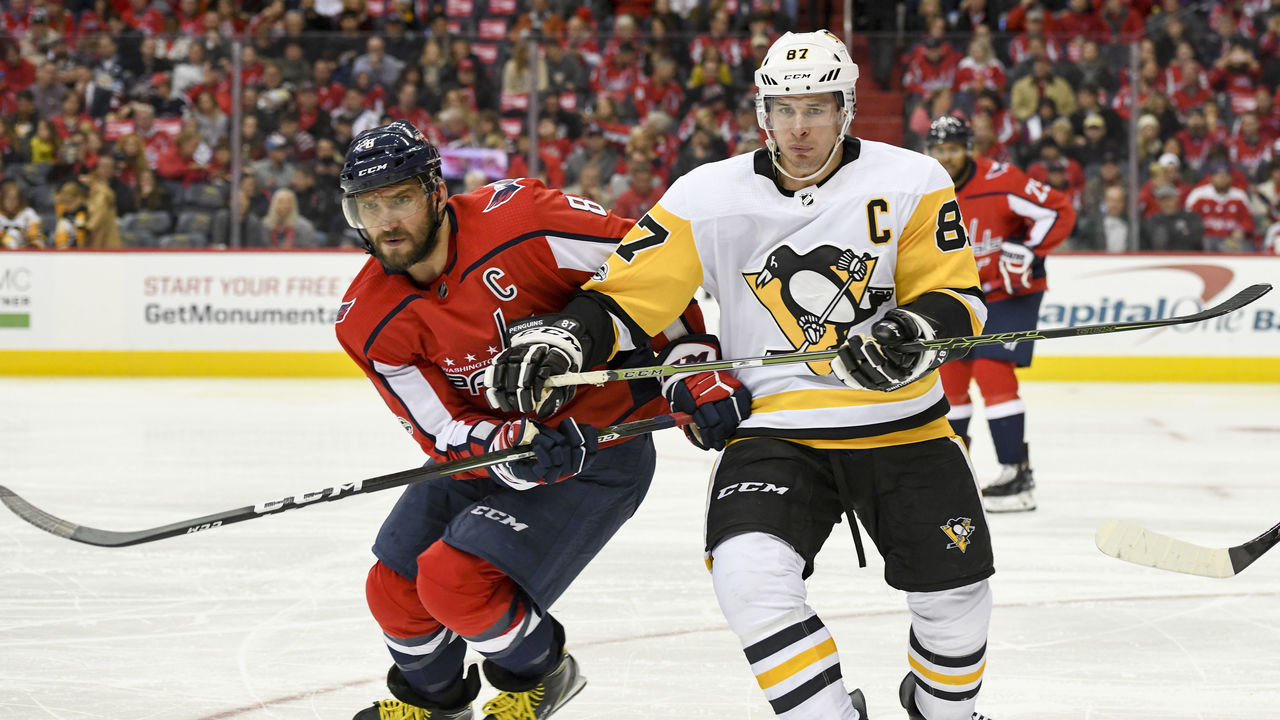 Crosby and Ovechkin have been going head-to-head since they both stepped into the league 15 years ago. So it's fitting that the two will be racing toward a major milestone this late in their careers.
Ovechkin sits 22 points shy of 1,300, while Crosby needs 37. Ovechkin looks to be in the driver's seat to hit the mark first, but it certainly isn't impossible for Crosby to beat him.
Only 34 players in league history have registered 1,300-plus points, and with them both playing at a top-tier level, Crosby and Ovechkin could get high on the list. Ovechkin has averaged 1.05 points per game over the past three seasons, while Crosby has managed 1.16. The race to 1,300 may come down to the wire.
Fleury: No. 4 on the all-time wins list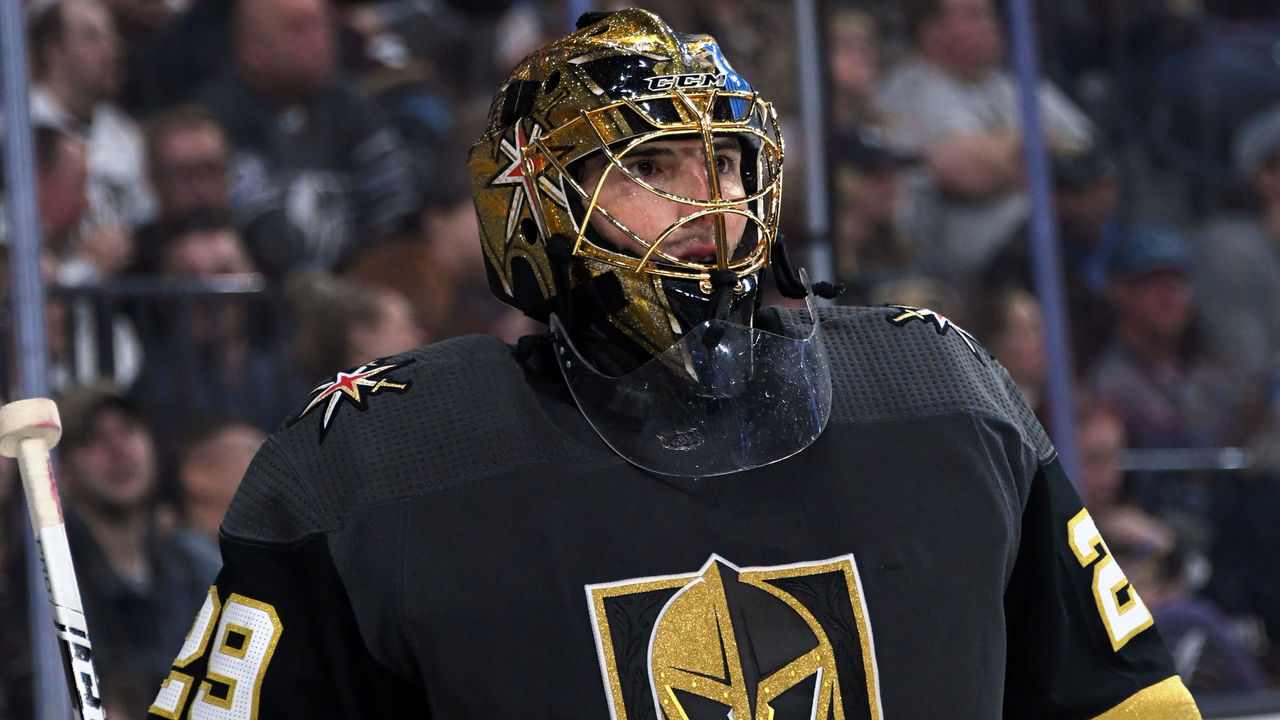 Marc-Andre Fleury needs 19 wins this season to pass Ed Belfour for No. 4 on the all-time goalie wins list. The feat would be easier to accomplish for Fleury if Robin Lehner wasn't in Vegas, but it's still well within reach.
Barring injury, Lehner will likely start more games than Fleury this season. Fleury could conservatively still get the nod for 20-25 matchups, which means his record will need to be nearly flawless for him to reach the milestone this campaign.
Trotz: No. 3 all time in coaching wins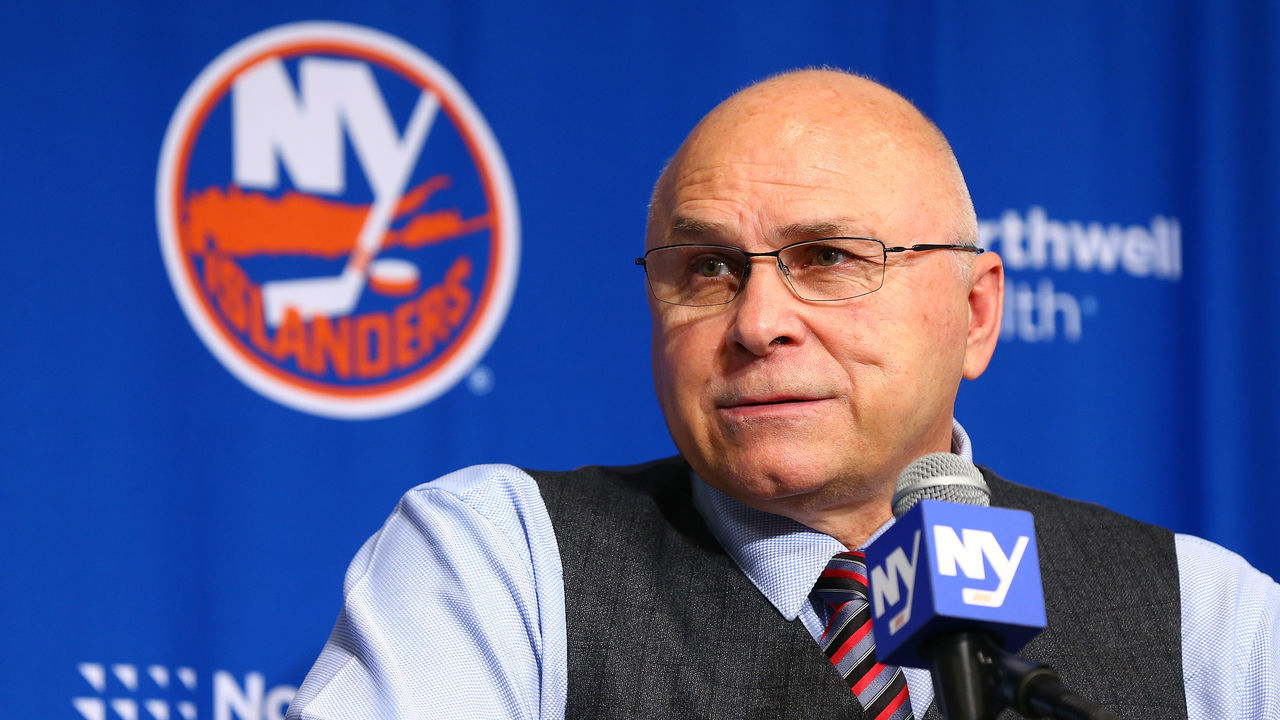 New York Islanders bench boss Barry Trotz has been an NHL head coach since 1998, so it's no surprise that he's set to become one of the winningest coaches of all time this year.
With five victories this season, Trotz will pass Ken Hitchcock and rank No. 3 on the all-time coaching wins list - trailing only Joel Quenneville and Scotty Bowman. Trotz is also 26 games away from joining Quenneville and Bowman as the only coaches in NHL history who have led teams for 1,700-plus games.
Trotz has logged only one losing season since 2003. He's won two Jack Adams awards, and his Washington Capitals took the Stanley Cup in 2018. He spent 15 seasons with the Nashville Predators, four with the Capitals, and is now entering his third year with the New York Islanders. His coaching skills are superb, and this milestone is about as automatic as possible.
Comments
✕
6 milestones within reach for NHL stars this season
  Got something to say? Leave a comment below!