Leading up to the start of the 2021 season, theScore is counting down the top 100 players in the game today, as voted on by our NHL editors. Injuries affecting players entering the season have been taken into consideration.
100-81 | 80-61 | 60-41 | 40-21 | 20-1
20. Elias Pettersson, Canucks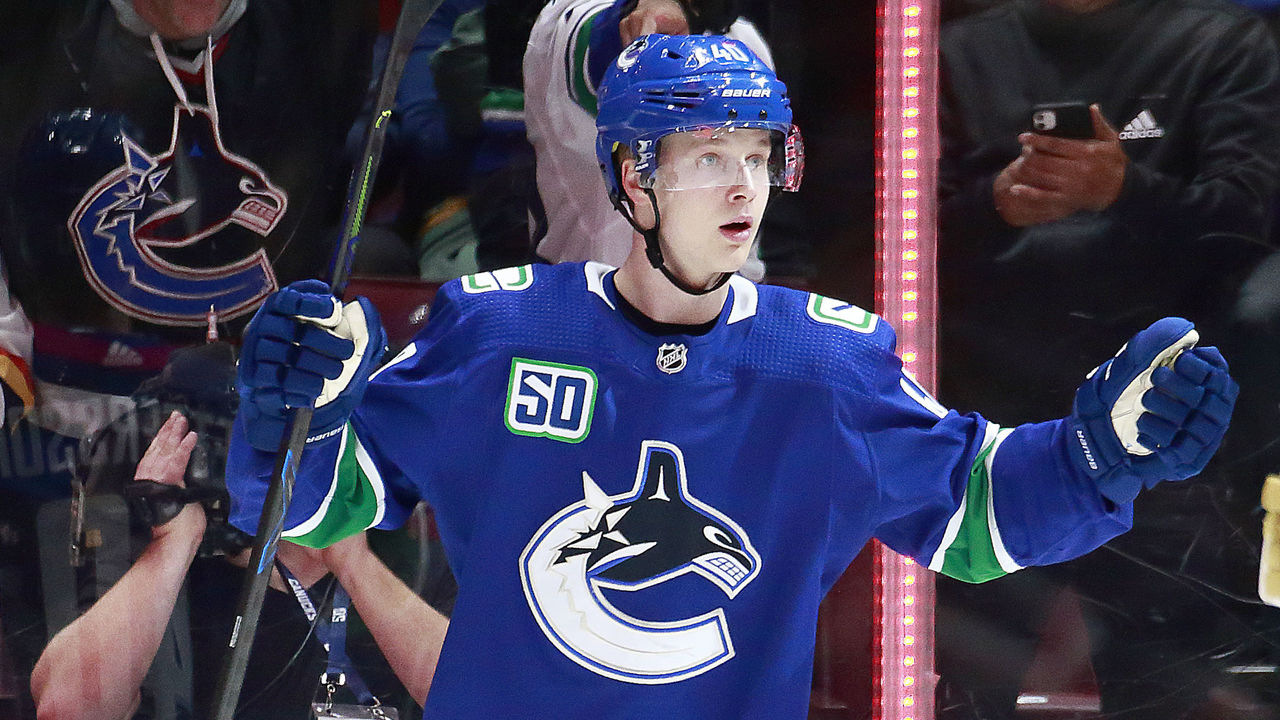 It's pretty amazing how successful Pettersson has been in the NHL at 176 pounds with below-average footspeed. He has Datsyukian-like hands and one of the better one-timers in the game.
19. Patrice Bergeron, Bruins
Bergeron is the epitome of a leader and is among the most respected players in the game. The new Boston Bruins captain is just two years removed from a career campaign and the 34-year-old doesn't appear to be slowing down.
18. Connor Hellebuyck, Jets
Hellebuyck rightfully won the Vezina Trophy in 2019-20, but you could make the case he deserved stronger MVP consideration. He finished sixth in Hart voting, but his efforts in goal behind a porous Winnipeg Jets defense corps last season were nothing short of heroic.
17. Brad Marchand, Bruins
Marchand still hasn't shaken his pesky reputation, but that doesn't mean he hasn't been playing at an elite level. Over the past three seasons, he ranks fifth in the league in points (272) and has proven he has what it takes to produce MVP-like numbers.
16. Andrei Vasilevskiy, Lightning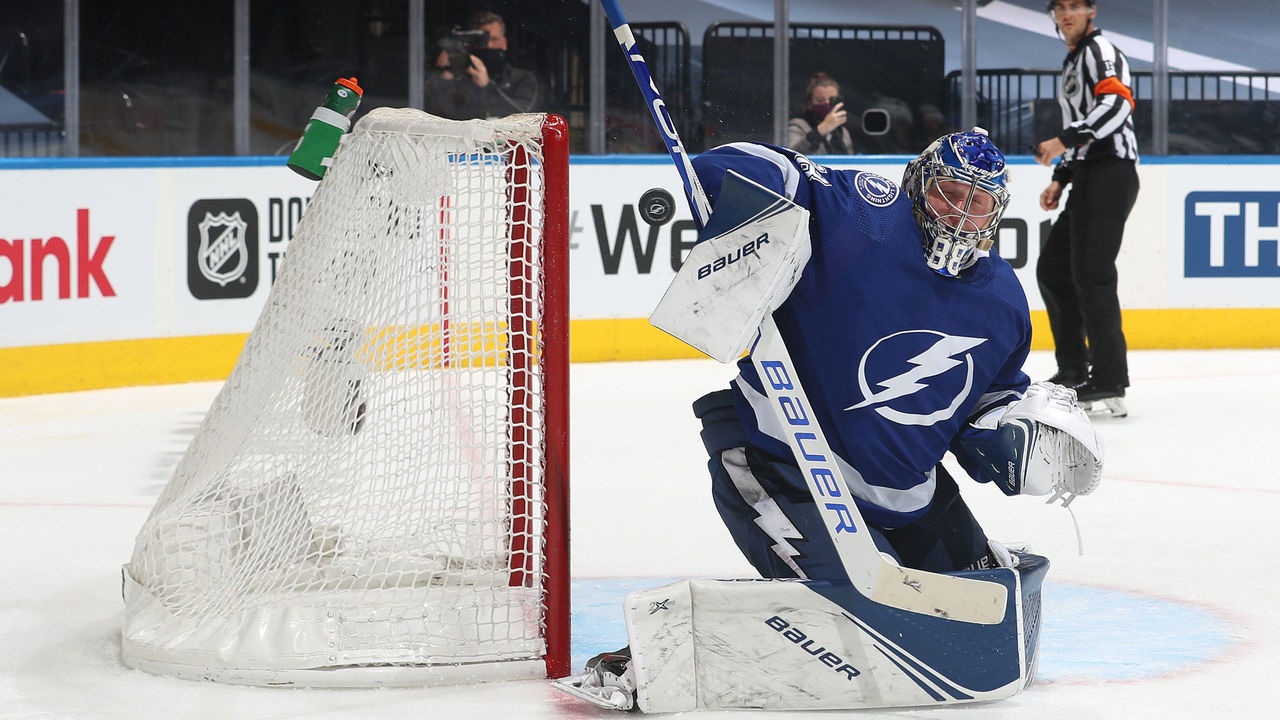 Vasilevskiy didn't win the Vezina Trophy last season, but the Tampa Bay Lightning star is still arguably the NHL's best goaltender. The Russian puck-stopper is a game-changer in the crease for the defending Stanley Cup champions, who likely wouldn't have claimed the title without him.
15. Brayden Point, Lightning
Point has already proven himself as one of the game's best two-way centers, but this season will test his ability to shoulder the load offensively with Nikita Kucherov sidelined.
14. Roman Josi, Predators
It's been a treat watching Josi develop into one of the world's top blue-liners. The 30-year-old captured his first career Norris Trophy last season and will surely be in the running for the award once again.
13. Patrick Kane, Blackhawks
Make no mistake, Kane's still got it. He finished eighth in scoring last season with 84 points in 70 games on a Chicago Blackhawks team that was 18th in goals per game, and he's likely going to be able to find the scoresheet consistently until he hangs up the skates for good.
12. Evgeni Malkin, Penguins
The injury bug hasn't been kind to Malkin during his career, but when he's healthy he dominates. On an 82-game pace last season, Malkin would have scored 110 points - the second-highest total of his career. Age hasn't caught up to the 34-year-old yet, but staying healthy is the biggest challenge for him.
11. David Pastrnak, Bruins
Pastrnak may not play until February, but he warrants a spot just outside the top 10 due to his electric abilities and production when healthy. The Czech winger benefits from playing alongside Bergeron and Marchand, but he's the most dangerous scorer in the trio. He proved his immense worth after tying for the "Rocket" Richard Trophy in 2019-20.
10. Nikita Kucherov, Lightning
What's left for Kucherov to accomplish? He followed up a historic, 128-point season in 2018-19 with a playoff-leading 34 points en route to Tampa Bay's Stanley Cup victory. The Lightning will miss him dearly this season.
9. Jack Eichel, Sabres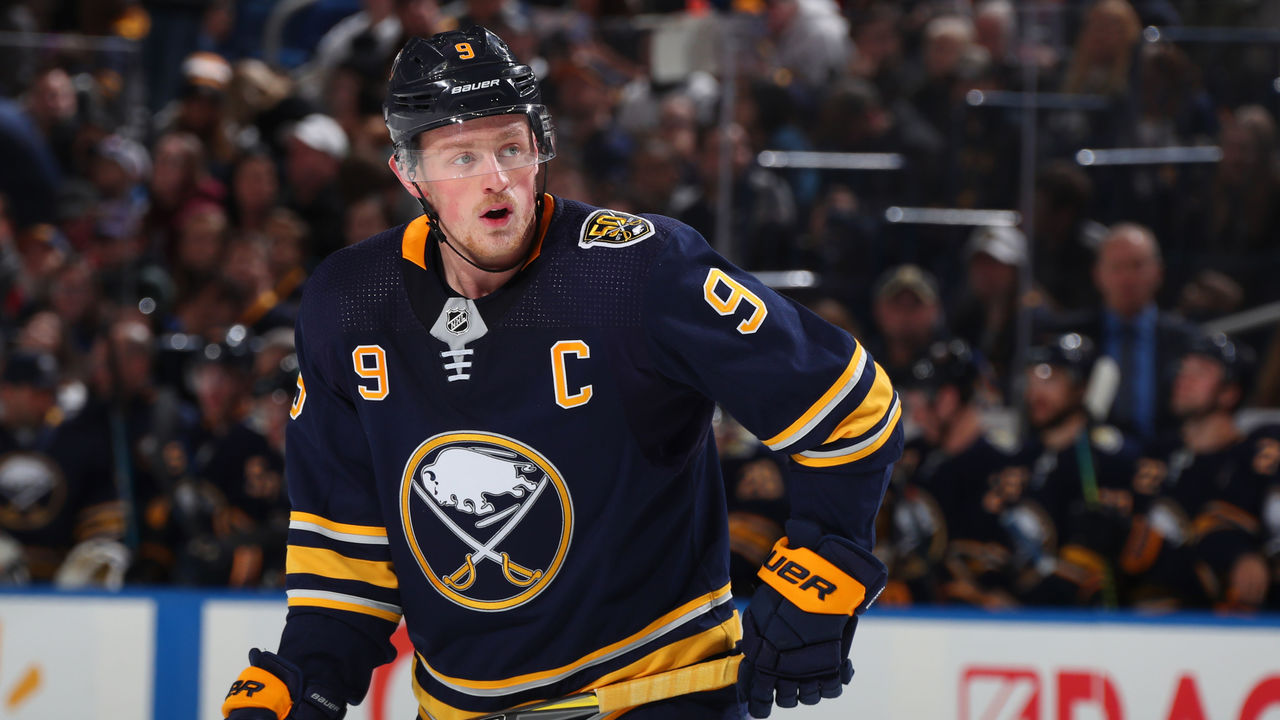 Eichel has increased his points per game output in each of his five seasons and tallied a career-best 36 goals in 2019-20. The 23-year-old is quickly becoming one of the most well-rounded players in the world and is just getting started.
8. Alex Ovechkin, Capitals
What's left to say about Ovechkin? At 34 years old he joined the 700-goal club, was one point shy of averaging one per game, and won his ninth "Rocket" Richard Trophy. Truly one of a kind.
7. Artemi Panarin, Rangers
Everyone was well aware of how good Panarin is before last season, but he took his game to the next level in his first year with the New York Rangers. He can fill the net himself or dish out assists with ease, and is one of the most dangerous players in the league.
6. Auston Matthews, Maple Leafs
While Ovechkin and Pastrnak got most of the attention as the NHL's top goal-scorers in 2019-20, Matthews was dominant in his own right. The Toronto Maple Leafs star finished one back of the "Rocket" Richard Trophy winners with a career-best 47 markers of his own, and the 23-year-old is a good bet to lead the pack this season.
5. Leon Draisaitl, Oilers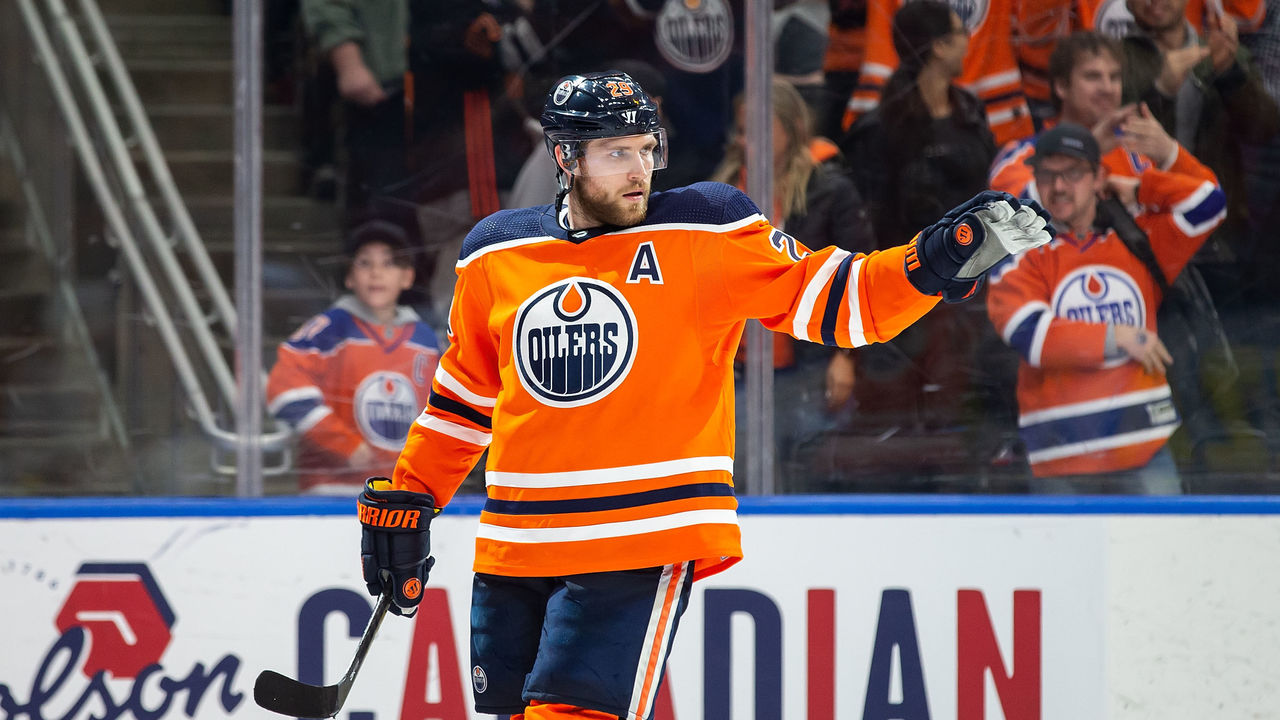 Draisaitl posted an absurd 110 points in 71 games last season. Casual fans may think that should vault him into the top three. However, the analytics community would argue fifth is actually far too high due to his below-average defensive metrics.
4. Victor Hedman, Lightning
Hedman continues to set the bar for what it means to be the league's most dominant defenseman. The Lightning superstar finally added a Stanley Cup to his resume and is an early favorite to win his second Norris Trophy.
3. Sidney Crosby, Penguins
A couple of young guns have knocked Crosby off his mantle as the world's best, but No. 87 is still elite. The Pittsburgh Penguins' captain was over a point per game for the 15th consecutive season in 2019-20, and is approaching the 1,300 mark for his career. At 33, Crosby still regularly dazzles with the puck on his stick, and hockey fans should cherish what's left as he embarks on the back nine of his career.
2. Nathan MacKinnon, Avalanche
MacKinnon single-handedly carried the Colorado Avalanche to the playoffs last year, putting up incredible numbers while his teammates were dropping like flies due to injury. He finished the season with 43 more points than the team's closest leading scorer, and with three straight MVP-worthy seasons under his belt, he'll look to finally get his hands on the Hart.
1. Connor McDavid, Oilers
Yes, McDavid's talented teammate won the Hart Trophy last season, but the unstoppable Oilers captain is still the NHL's best player. Even after five seasons in the league, McDavid frequently does things that make fans say, "How did he do that?"
No other player can take over a game like McDavid, and it's incredible to think that the 23-year-old hasn't even entered his prime yet.