Twitter map shows most of U.S. rooting for Rays in World Series
Kelly Gavin / Major League Baseball / Getty
It appears the majority of the U.S. is backing the underdogs in the 2020 World Series.
A map created by Betonline.ag using geotagged Twitter data gathered since Sunday - including over 120,000 tweets - shows 33 states are rooting for the Tampa Bay Rays to win the series, while 17 states favor the Los Angeles Dodgers.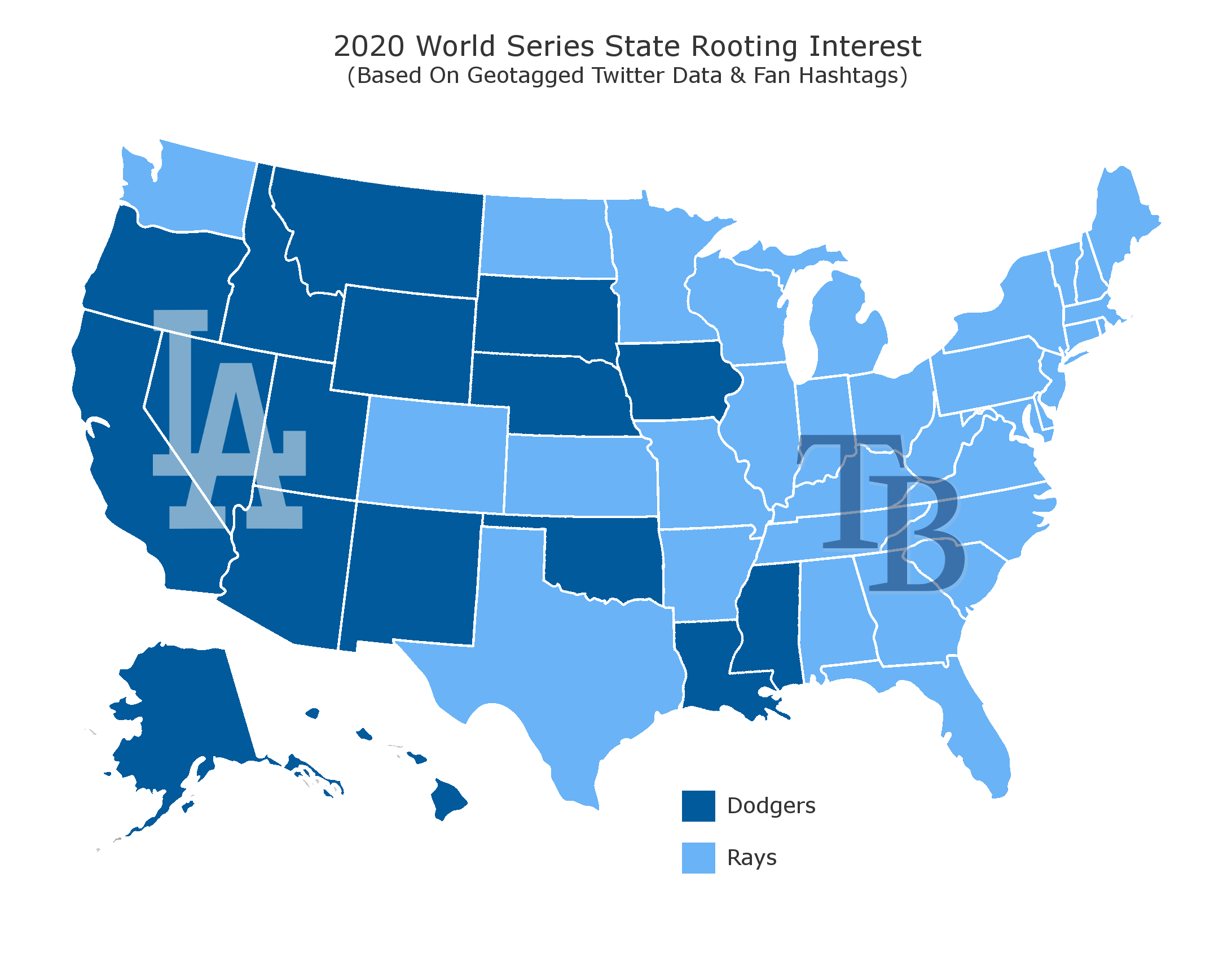 The Dodgers defeated the Rays 8-3 to take a 1-0 series lead Tuesday night. Game 2 gets underway Wednesday at 8:08 p.m. ET.