Even in defeat, Demko's heroics against Vegas won't be forgotten
Bruce Bennett / Getty Images
The Vegas Golden Knights eliminated the Vancouver Canucks from the NHL playoffs on Friday night. Here are three takeaways from Vegas' 3-0 Game 7 win.
Demko's hot streak will live on
Hockey is amusingly illogical sometimes. Nothing made sense about Thatcher Demko turning rock solid in Game 5 and 6. The untested rookie backup came in cold to deny 90 of 91 shots against the league's most relentless offensive team. All Vancouver needed to complete the postseason's unlikeliest turnaround - to beat Vegas a third time in four nights - was for logic to remain suspended a few more hours.
Well, that happened, and the Golden Knights advancing nonetheless is almost the secondary story here. This week's breakout star in the Edmonton bubble turned aside the first 32 pucks he saw in Game 7, and he made 33 stops in total. Demko exits the playoffs with a .985 save percentage. Let's just say that wasn't expected from him.
Consider the route Demko took from Boston College, out of which Vancouver drafted him No. 36 overall in 2014, to the postgame handshake line at Rogers Place, where everyone from Mark Stone to Robin Lehner to Vegas coach Peter DeBoer greeted him with bulged eyeballs and a shake of the head. Demko had only appeared in 10 NHL games before 2019-20, and he was pedestrian this season as Jacob Markstrom's regular backup, logging a .905 save percentage and a minus-3.67 goals saved above average mark.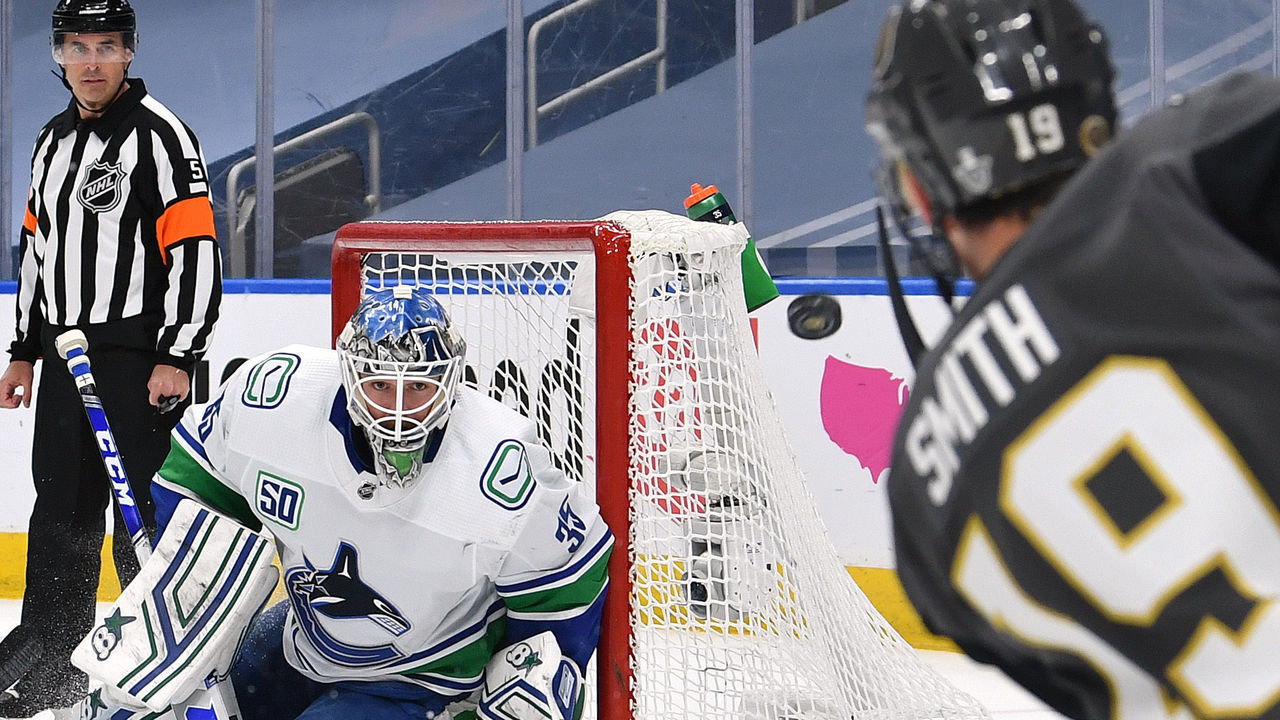 Prior to Game 5 against Vegas, Demko had played all of eight competitive minutes - the length of his mop-up appearance in the series opener - since the onset of the COVID-19 pandemic in March. But rust didn't faze him then, nor did fatigue on Friday on the latter half of a back-to-back. In Game 7, Demko stymied early Vegas pressure with glove, shoulder, and pad saves. He summoned a kick stop from his back and stoned Jonathan Marchessault and Nate Schmidt in close. He made 98 straight saves in all going back to Game 5, before Shea Theodore's late winner interrupted the streak.
Vegas absolutely swarmed Vancouver in Game 7. That they laid siege in the offensive zone - we'll get to the gory numbers shortly - enabled Demko to outshine the goalie who recorded three shutouts in the series. That's not to disparage Lehner, who vindicated DeBoer's confidence in him and surely made the save of his life with Brock Boeser bearing down. Demko's brilliance got Vancouver this far, and Lehner did what he had to do to ward off a collapse.
For more than a month now, zaniness has governed a good chunk of the action in the NHL bubble. Each conference's 12th-ranked team butted into the first round at the expense of Connor McDavid and Sidney Crosby. This will be remembered as the postseason that featured a five-overtime epic and three clubs squandering 3-1 series leads simultaneously. The Dallas Stars redeemed themselves earlier Friday after 24-year-old rookie Joel Kiviranta became the first player since Wayne Gretzky to net a Game 7 hat trick.
Demko's star turn was a belated subplot of this spirited playoff run. It came after the Minnesota Wild were ousted and the defending champion St. Louis Blues coolly dispatched, and it lasted just four days, a quirk of a compressed series. But it was yet another prime example of this tournament's prevailing weirdness. It will be remembered, and if Vancouver's Demko era starts in earnest next year - Markstrom is set to hit unrestricted free agency - memories of Sept. 1-4, 2020, will boost the confidence of everyone involved.
Vegas' dominance was laughable but not meaningful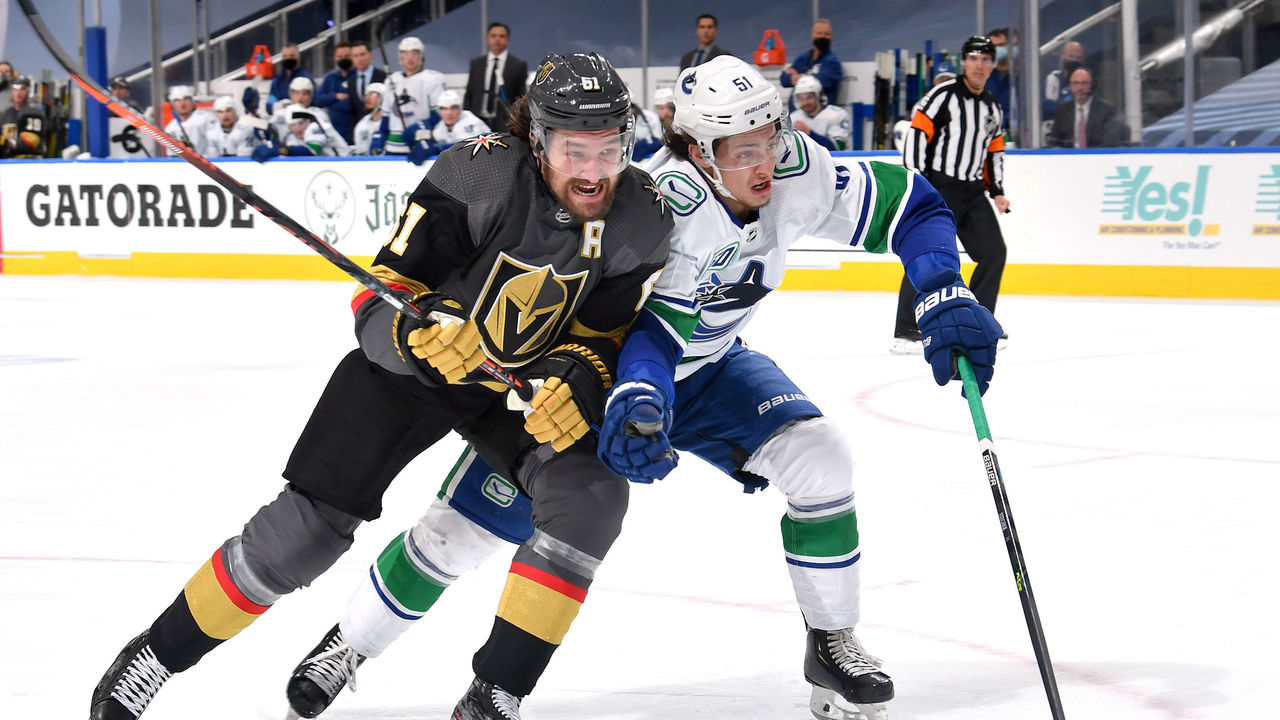 Game 7 was decided when Theodore struck on the power play, rendering moot 42-plus minutes of goalless five-on-five action.
Per Natural Stat Trick, here are some stats of note from that principal phase of the game: Vegas attempted 60 shots to Vancouver's 20. The Golden Knights lapped the Canucks in scoring chances (28-12) and nearly quintupled them in high-danger opportunities (14-3). If not for a late Vancouver surge following Theodore's goal, the expected goal percentage differential - Vegas finished at 75.7% - would have wound up even further out of whack.
It's hard to overstate how lopsided the run of play was in Game 7 and across the two Vancouver victories that preceded it. Had the Canucks managed to score and win again despite this disparity, the result would have gone down in history as an inconceivably strange way for a favored team to flame out of the playoffs. It would have been on par with last season when Cody Eakin went to the box for cross-checking and the San Jose Sharks scored four goals on the ensuing power play, costing Vegas a Game 7.
For such a young franchise, the Golden Knights have already flirted with their fair share of playoff anguish. Even in victory, with passage to the Western Conference final booked, it has to gnaw at Vegas' stable of accomplished scorers that no degree of O-zone dominance unsettled Demko.
Obviously, it's better to slam the opponent in puck possession and scoring chances than the alternative, and the Golden Knights' propensity to inundate teams is what makes them so dangerous. They led the league in shot share in the regular season, which translated to a top-three finish in the conference and the opportunity to snag the No. 1 seed in the playoff round robin.
The Golden Knights' approach to driving offense - wearing down defenders in waves that don't abate - is designed to bear fruit over long stretches. Small samples are unpredictable, and that almost doomed them. For now, Vegas can be heartened that Demko's departing, and by the likelihood that Dallas' Anton Khudobin, a goalie with a far greater track record, won't come close to duplicating his astounding form.
Theodore deserved his spin in the spotlight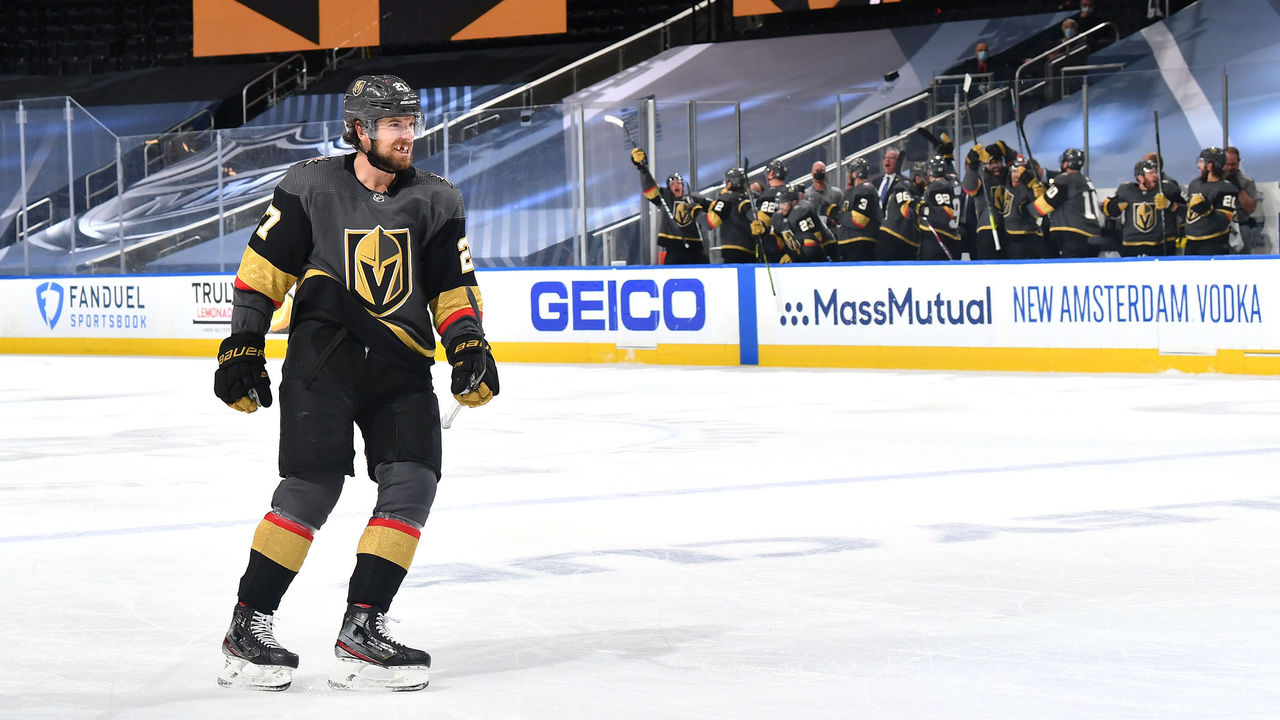 All four teams that reached Game 7s in the Western Conference bracket featured one of the sport's finest blue-liners. Calder Trophy co-favorites Quinn Hughes and Cale Makar leave the bubble having each surpassed the playoff scoring record for rookie defensemen. (Hughes' 16 points bested Makar by one.) Miro Heiskanen retains a leg up on both of them, and not just because the Stars are still playing - his five goals and 21 points are the most of any skater not named Nathan MacKinnon or Mikko Rantanen.
If Heiskanen is Dallas' de facto Conn Smythe Trophy nominee at this stage, he has competition with Theodore, the only Golden Knight to solve Demko in Game 5 and 7. On a squad with a deep forward corps that tends to get lauded for tilting the ice, Theodore has asserted himself in these playoffs as an essential offensive catalyst. His six goals lead defensemen league-wide, and his 16 points are most on the team.
Every Golden Knight drove positive offensive figures against the Canucks, but it's Theodore whose 72.9% expected goals percentage topped the club for the series. The precision of his wrister from the point on the man advantage stood in contrast to the aimlessness of Vancouver's power play, which by going 0-for-4 in Game 7 failed to compensate for the Canucks' even-strength woes.
That Vancouver got this deep a full year before Hughes and Elias Pettersson's entry-level contracts expire is doubtlessly positive. They unseated the champs and startled a juggernaut that might yet win the Stanley Cup. Nothing is assured in hockey, though, as Demko reminded Vegas, and every lost playoff opportunity hurts, no matter how long the Canucks anticipate they'll contend. Credit Theodore - who in retrospect might be the catch of the 2017 expansion draft - with delivering that blow.
Nick Faris is a features writer at theScore.
Comments
✕
Even in defeat, Demko's heroics against Vegas won't be forgotten
  Got something to say? Leave a comment below!