5 key stats from Tampa Bay's 5OT victory over Columbus
Mark Blinch / NHL / Getty Images
The Lightning and Blue Jackets played the fourth-longest game in NHL playoff history Tuesday. These five numbers shaped Tampa Bay's 3-2 victory, which ended at 10:27 of the fifth overtime.
2 - Offsides Tampa avoided before the winning goal
So much about this historic Game 1 pops off the stat sheet. The end is as good a place as any to start breaking it down, with a subtle sequence that would have gone unnoticed had Brayden Point not scored later in the play.
Tied 2-2 midway through overtime No. 5 - as the game had been since the first minute of the third period - Point and Blue Jackets defenseman David Savard combined to push the puck to the point off a contested faceoff in Columbus' end. The disc skittered past Tampa's Kevin Shattenkirk, but he reached back to save it on the blue line. Off Shattenkirk's dump-in, Point retrieved possession behind the net, looped back under dogged pressure from Riley Nash, and again kept the puck in the offensive zone by the slimmest of margins.
That Joonas Korpisalo and Andrei Vasilevskiy had held the fort so long seemed to signal that the eventual tiebreaking goal would inevitably be preceded by a mistake. That's often how things work early in overtime, let alone after more than another game's worth of action. Dean Kukan's puck-over-glass penalty was tailor-made for the dishonor, but the Jackets bailed him out without allowing a shot on the ensuing penalty kill.
Precisely 24 seconds after Kukan left the box, and right after Tampa Bay narrowly saved the two offsides, the result was settled, Point's winner having instead been set up by slick stickwork in the face of exhaustion.
146 - Korpisalo and Vasilevskiy's combined saves
For 33 years, retired netminder Kelly Hrudey had held the NHL record for saves in a game. On April 18, 1987, his 73 stops on 75 shots faced propelled the Islanders to a 3-2 win over the Capitals in the Easter Epic - a Game 7 slog decided in the fourth overtime by Pat Lafontaine's spinning slapper.
Hrudey was finally outdone Tuesday evening. The Jackets' Korpisalo made 85 saves, while Vasilevskiy had 61.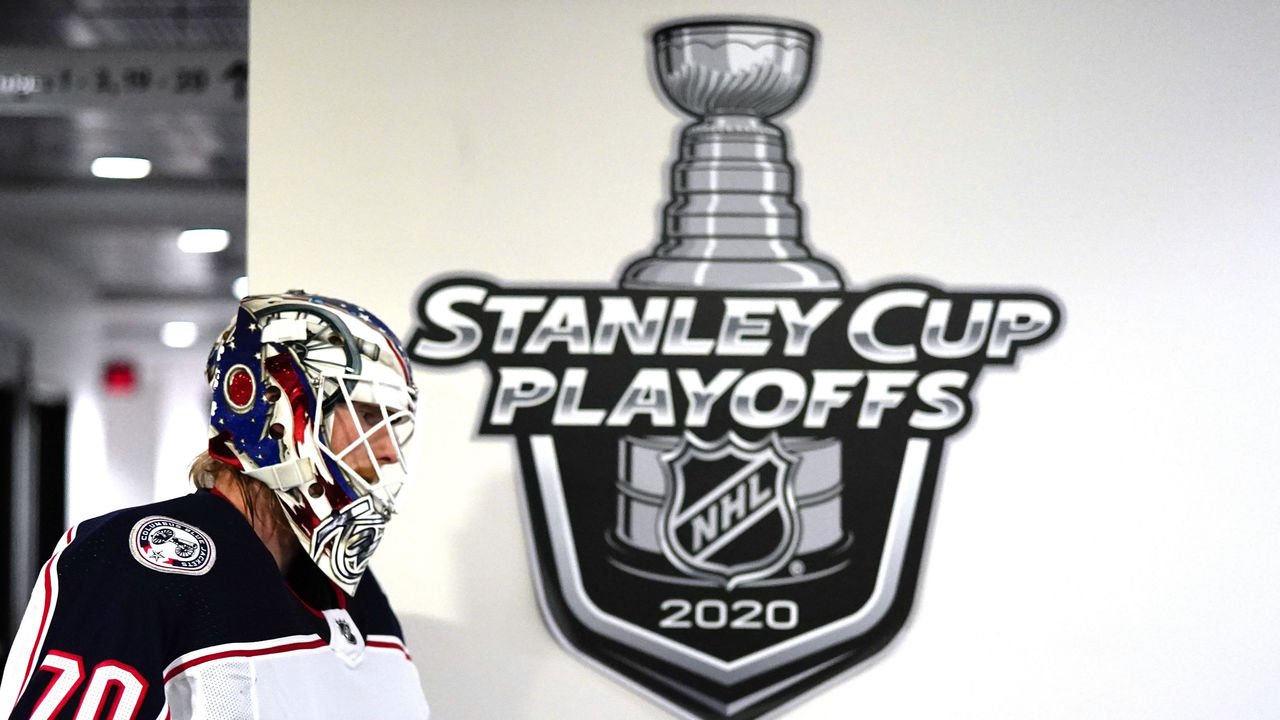 Yanni Gourde's goal that tied the game early in the third period was Tampa's 29th shot on target, meaning Korpisalo turned aside a whopping 58 consecutive attempts before Point's screened wrister from the high slot eluded him. His Lightning counterpart responded with 47 straight saves from Oliver Bjorkstrand's second-period goal onward.
Accounting for this clash of attrition and the play-in round, it's safe to say no team's postseason has thus far been wilder than that of the Jackets. After succumbing to a three-goal collapse late in Game 4 against Toronto, they secured redemption in Game 5 thanks to Korpisalo's gutsy 33-save shutout.
Gutsy doesn't begin to describe what he just did in defeat. (Valiant? Herculean? I don't know if any adjective suffices.) The conclusion: Hockey isn't fair, at least not to opposing goalies simultaneously. Now, Columbus has to reset and bounce back from a loss that was somehow less fathomable than their last one.
173-100 - Lightning's shot-attempt edge at even strength
The above figures are courtesy of Natural Stat Trick, and the below chart is from HockeyViz.com.
Even in a game wherein the less dangerous team cracked triple digits in Corsi For, the visual lays bare just how relentless Tampa was offensively. The club, whose 243 goals (3.47 per game) topped the NHL this season, very much looked like a juggernaut. Eighty of those 173 shot attempts rated as legit scoring chances and 22 were considered high danger.
Every Lightning skater posted positive possession metrics in Game 1, but particular praise goes to Victor Hedman, who pelted a game-high nine shots at Korpisalo and helped Tampa generate 73.27% of shot attempts when he was on the ice at even strength (74-27). The perennial Norris Trophy candidate almost didn't play after twisting his ankle in Tampa's round-robin finale. That he shouldered 57:38 in ice time a mere three days later is astonishing even before you account for his dominance.
On the opposite blue line, Savard and defense partner Vladislav Gavrikov struggled in extended duty against Tampa's top line of Point, Nikita Kucherov, and Ondrej Palat. The Jackets controlled no higher than 22% of attempted shots when either member of their No. 2 pair hit the ice at evens. Both were out there for two goals against, and Gavrikov was stung by Kucherov's errant slapper on the bounce that led to Point's winner.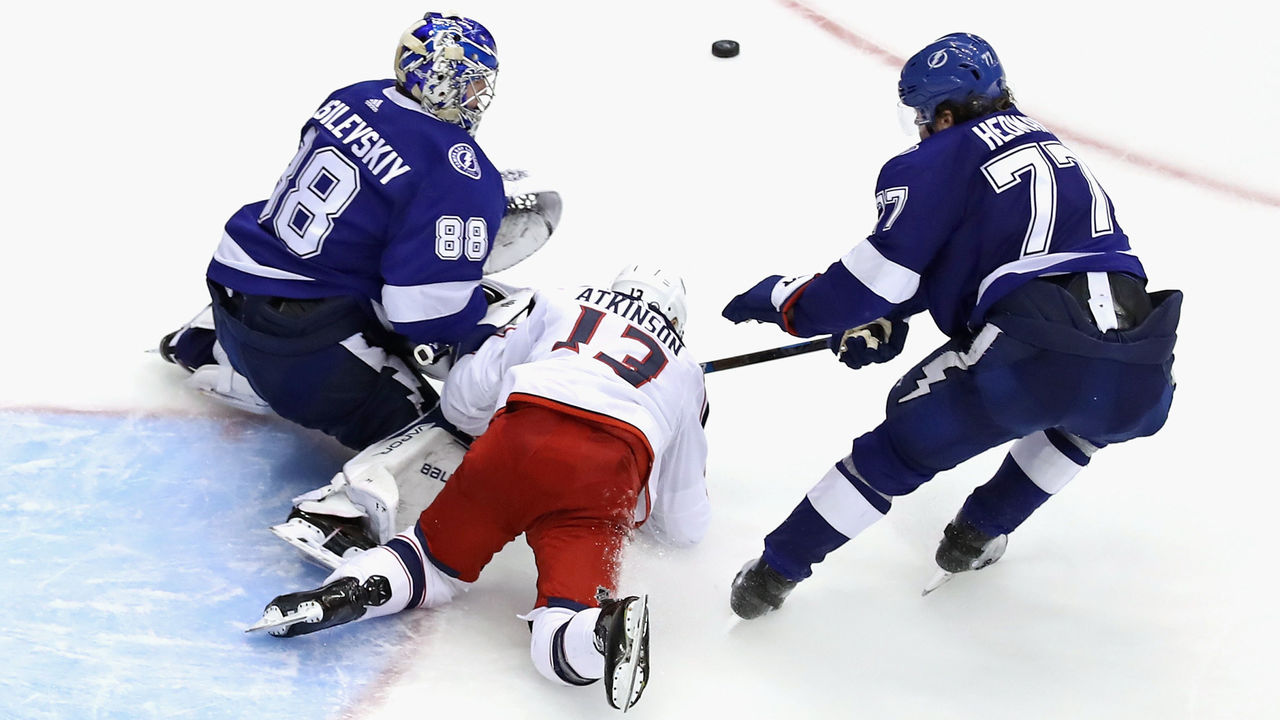 2:39 - Time that Dubois scored the game's 1st goal
A full six hours elapsed in the world between Game 1's opening marker and Point's decider in the fifth OT. Understandably, so many later events overshadowed Pierre-Luc Dubois' handiwork on the Jackets' first power play, but even with his squad down 1-0 in the series, that he got on the board in this game feels significant.
Entering Columbus' play-in encounter with Toronto, four Maple Leafs (Auston Matthews, Mitch Marner, John Tavares, and William Nylander) had scored more points than Dubois' team-high 49 during the regular season. Toronto's 237 goals were second only to Tampa, while Columbus tied for 27th in the league with 180. Dubois' hat trick in the Jackets' Game 3 OT victory went a long way toward balancing the distribution of goals in the series. (Columbus scored 12 to Toronto's 10.)
The challenge of curtailing and matching the opponent's firepower is no tougher than against Tampa. Columbus ticked the first box in Game 1 because of Korpisalo. In last year's first round, when Artemi Panarin and Matt Duchene were on the roster, the Jackets erupted to outscore the Lightning 19-8 across four straight wins. With less help around him, Dubois might need to go on a tear to counter Kucherov, Point, Hedman, and - if he returns from injury - Steven Stamkos, even if the Jackets' defense and goaltending remain stout.
65:06 - Seth Jones' ice time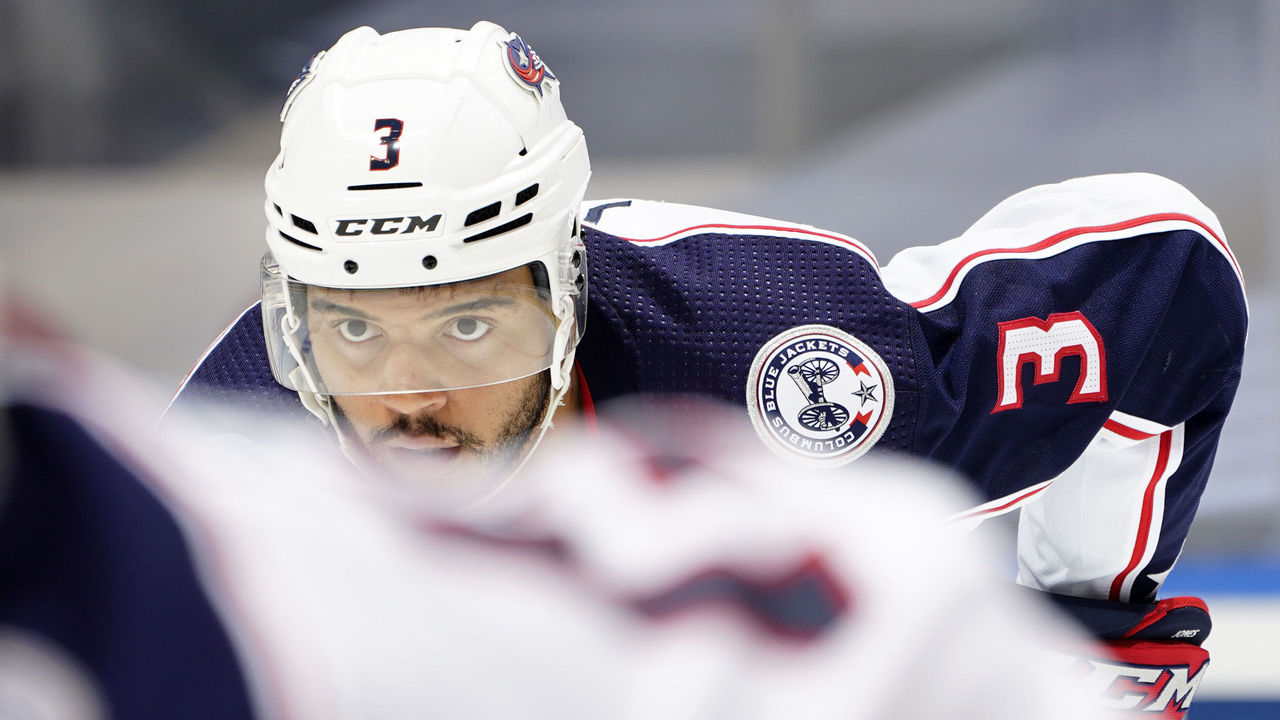 I'd be remiss to overlook the other NHL record that a Jacket just claimed. Jones goes down in the books for eking past Sergei Zubov's single-game high of 63:51, but his partner on the top pair, Zach Werenski, deserves a shoutout, too, for clearing the hour mark at 61:14. Remember, Jones and Werenski played 26:29 and 22:44, respectively, in their club's Game 5 win over Toronto, which wrapped up at 10:27 p.m. local time Sunday night - about 47 hours before this marathon concluded.
What does the grind to which they've been subjected mean for the rest of this series? For one, they'll need to recharge quickly before the puck drops for Game 2 on Thursday afternoon.
Beyond that immediate concern, Jackets head coach John Tortorella might secretly be pining for the arrival of Games 3 and 4, when Columbus' designation as the home team will allow him to control matchups off stoppages. Savard and Gavrikov were in tough against Point, Kucherov, and Palat, but Jones and Werenski had enough in the tank throughout Game 1 to keep that line relatively in check when their paths crossed.
Nick Faris is a features writer at theScore.
Comments
✕
5 key stats from Tampa Bay's 5OT victory over Columbus
  Got something to say? Leave a comment below!