As if the first major of the modified PGA Tour season needed any extra juice, Tiger Woods is in the field for just the second time since the schedule resumed in June.
Playing in his first tournament since the Memorial in mid-July, Woods heads to a familiar place at TPC Harding Park for his latest attempt to claim career major No. 16.
Here are three reasons why Woods could thrive at the PGA Championship - and three reasons why his week in San Francisco could prove challenging.
Reasons he'll thrive
Elite play with the irons
Few things in the history of golf are more impressive than the way Woods hits his irons, and that elite skill will be of huge importance this week. With the thickness of the rough expected to present a considerable challenge, pinpoint accuracy heading into the greens will be key to success.
Woods hasn't played enough golf this season to register on the official statistical database, but his .956 strokes on approach would rank third on Tour if his 11 rounds were sufficient. Though his T40 finish at the Memorial may not have been overly exciting, he wrapped up that week ranked sixth in approach, an encouraging sign that his ball-striking game is ready.
California dreaming
Nobody would blame Woods if he rolled up to TPC Harding Park bumping "California Love" from his courtesy car this week. The Golden State native has dominated in his home territory throughout his career, winning 14 Tour events in California. That mark includes a remarkable eight victories at Torrey Pines and his absurd 15-stroke win at Pebble Beach in the 2000 U.S. Open. Given his experience in the region, the tricky greens at Harding Park shouldn't give Woods any trouble as he seeks his 16th major championship.
History at TPC Harding Park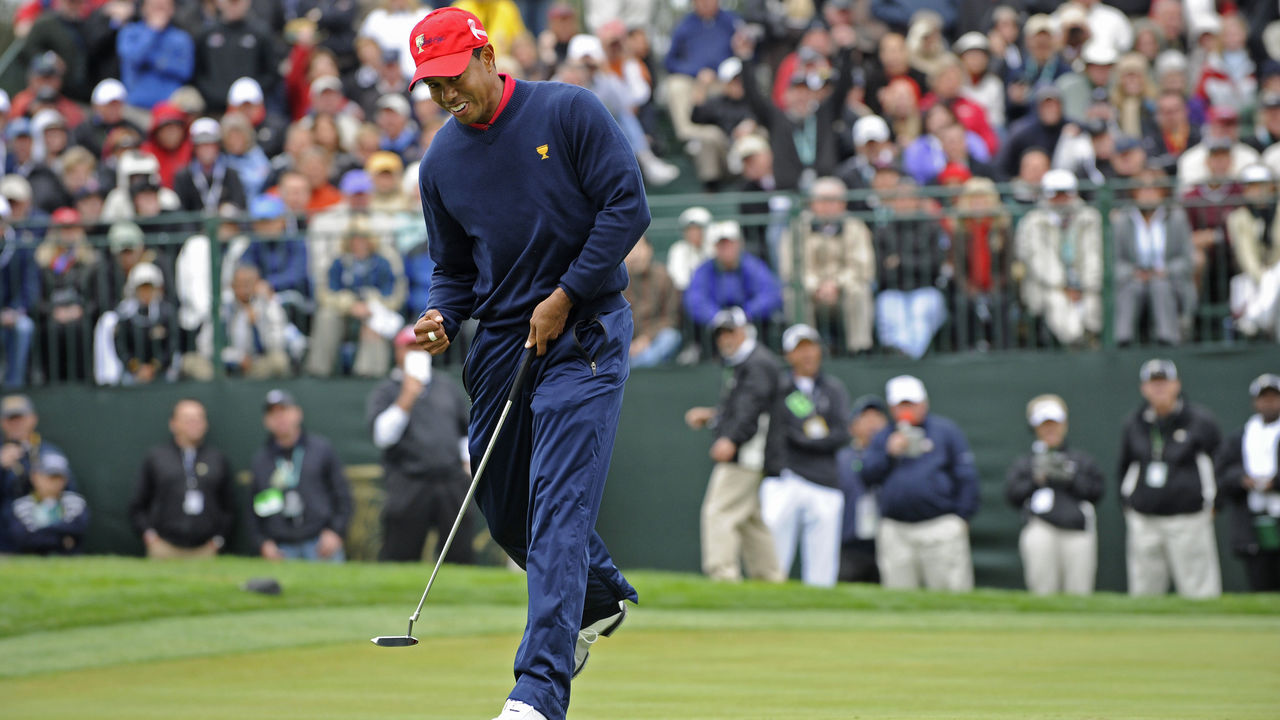 Woods is no stranger to the layout at Harding Park. The 44-year-old won the WGC-American Express Championship at the venue in 2005, beating John Daly in a playoff after dispatching the best players in the world over 72 holes. The 2009 Presidents Cup was essentially the Tiger Woods Show: He posted a sparkling 5-0 record in team play before dominating Y.E. Yang in singles, and he finished that week as the highest point-scorer from either team. Woods may have skipped the WGC-Match Play at this course in 2015, but he's certainly shown he's more than comfortable at this week's locale.
Reasons he'll struggle
Driving woes
Though Woods' iron game certainly gives him an advantage over his competition this week, it won't matter much if he can't find the narrow fairways around Harding Park. Looking back at previous events played at the venue, it's clear that driving the ball long - and straight - is of particular importance. Woods isn't doing either particularly well this year, losing .08 strokes off the tee through 11 posted rounds. That would place him 136th on Tour if he'd played enough to register in the database.
Woods' previous dominance at Harding Park came when he ranked among the longest players on Tour, and Rory McIlroy was arguably the longest when he won the WGC-Match Play at the course five years ago. Woods doesn't have that gear anymore, so he'll have to hit plenty of fairways to contend this week.
Lack of tournament reps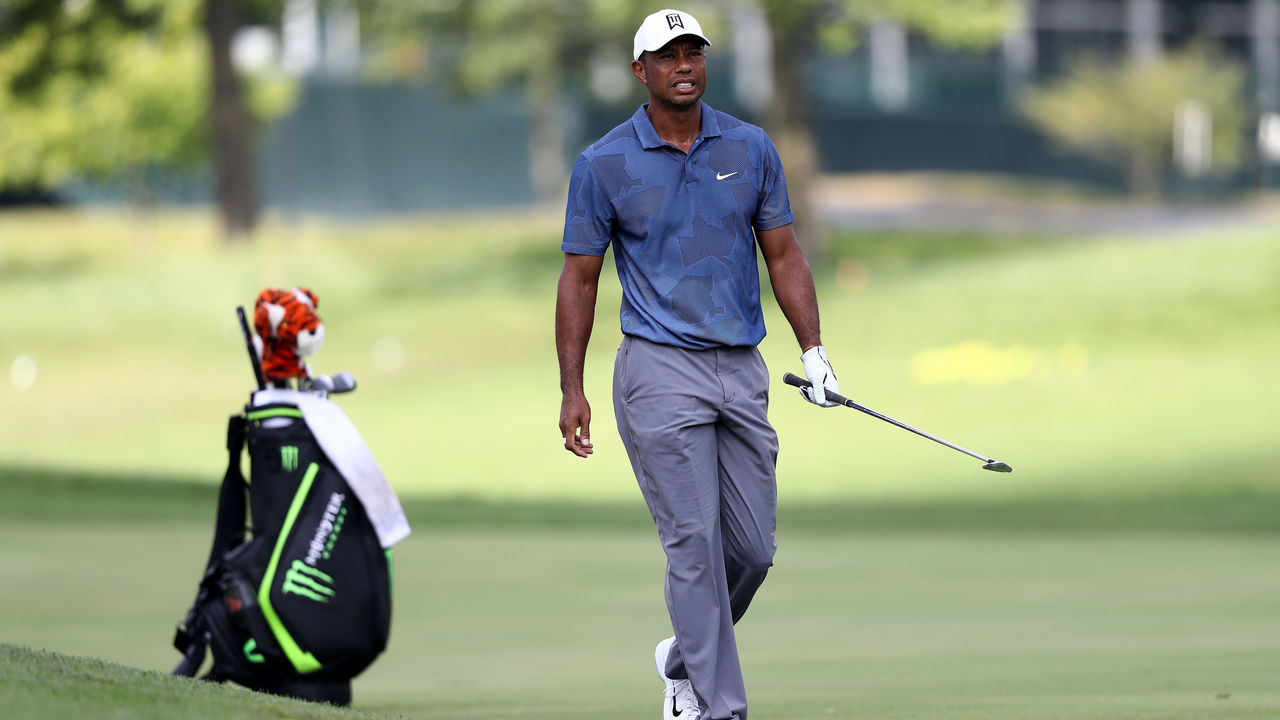 Woods has almost always performed well following a long layoff, but he's played just four rounds of tournament golf since February. While the coronavirus pandemic is to blame for some of that, he's only played the Memorial since the Tour returned to action in June. He said after his finish at Jack Nicklaus' event that he needed more tournament reps to sharpen up, but he then opted to skip last week's WGC-St. Jude Invitational. Few have excelled in major championships like Woods, but with such a deep field set for San Francisco, Tiger won't have time to ease into things.
Cold temperatures
Since returning from back fusion surgery, Woods has been fairly open in acknowledging that colder temperatures make it far more difficult for him to loosen up before a round. For a man who resides in steamy Florida, forecast temperatures in the 60s for San Francisco this week will seem downright frigid. After battling through a second-round 76 at the Memorial, Woods admitted some days are a struggle. He looked healthy for the final two rounds in Columbus, but the cooler weather in California could make it challenging for Woods to keep it that way through 72 holes at Harding Park.