Most Americans believe the Los Angeles Lakers will be crowned NBA champions following the season's restart, according to new Twitter data.
A map created by SportsInsider.com shows the Lakers are the runaway favorites to win the NBA Finals, garnering support in 25 states. The Milwaukee Bucks were the second most popular pick with seven states, while the defending champion Toronto Raptors were only favorited in one state.
The map is based on geotagged Twitter data gathered in the last month, including over 200,000 tweets and hashtags associated with this year's NBA Finals and championship.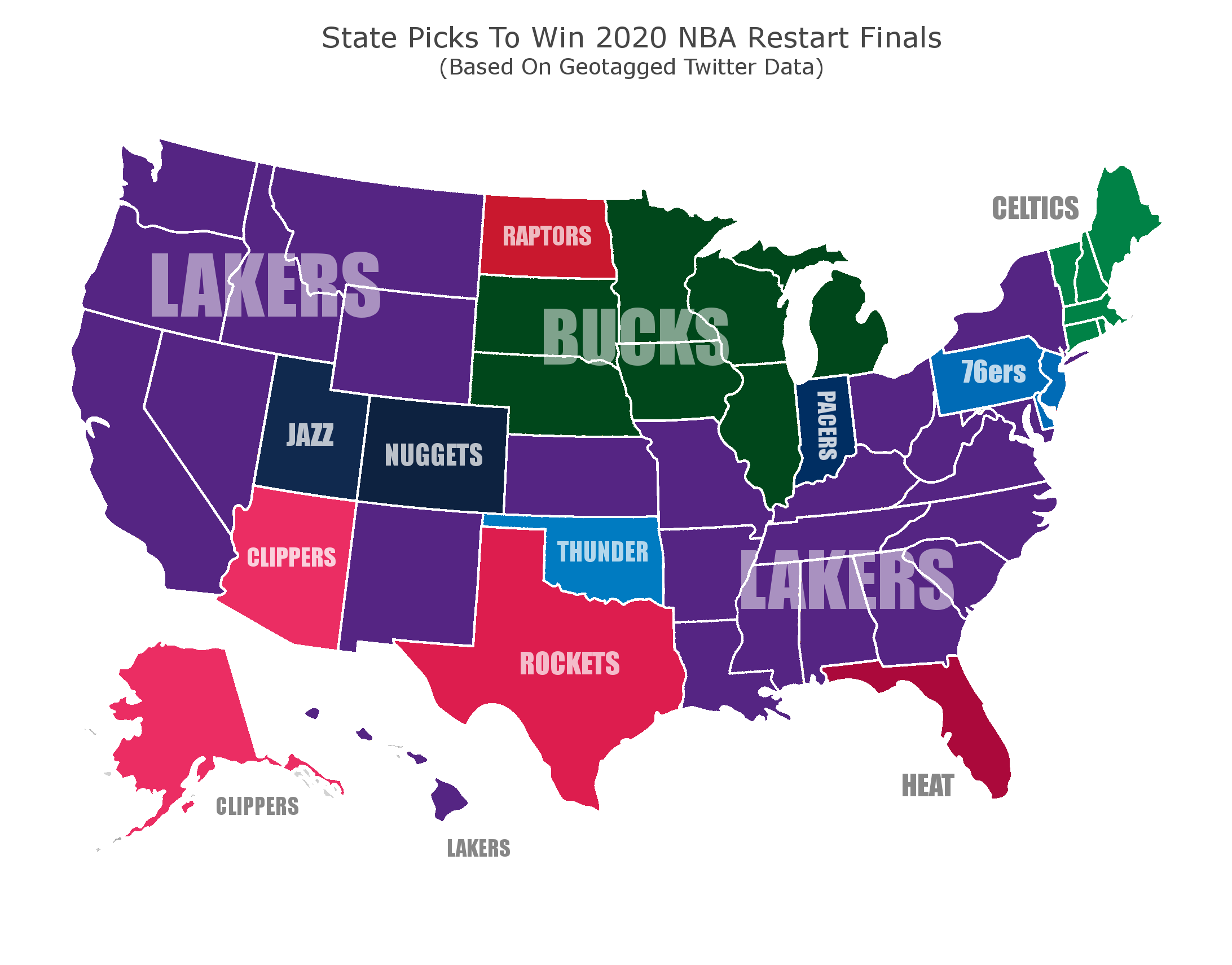 Here are the full results:
Los Angeles Lakers: 25 states
Milwaukee Bucks: 7 states
Boston Celtics: 6 states
Philadelphia 76ers: 3 states
Los Angeles Clippers: 2 states
Houston Rockets: 1 state
Oklahoma City Thunder: 1 state
Miami Heat: 1 state
Toronto Raptors: 1 state
Denver Nuggets: 1 state
Indiana Pacers: 1 state
Utah Jazz: 1 state