Restart roundtable: NHL analysts on playing styles, most to lose, Cup pick
Darcy Finley / Getty Images
The countdown is on.
Pending health and logistical challenges, the NHL will resume next week. The three-day exhibition period is set to begin July 28, while the 24-team playoff tournament is slated to start Aug. 1.
The global pandemic that halted the regular season makes this postseason unlike any other in league history. Fans should expect the unexpected both on and off the ice.
To help navigate this new reality and break down some of the major talking points associated with the restart, theScore enlisted four hockey analysts:
Interviews were held individually and answers edited for brevity and clarity.
What are you most looking forward to about the NHL returning?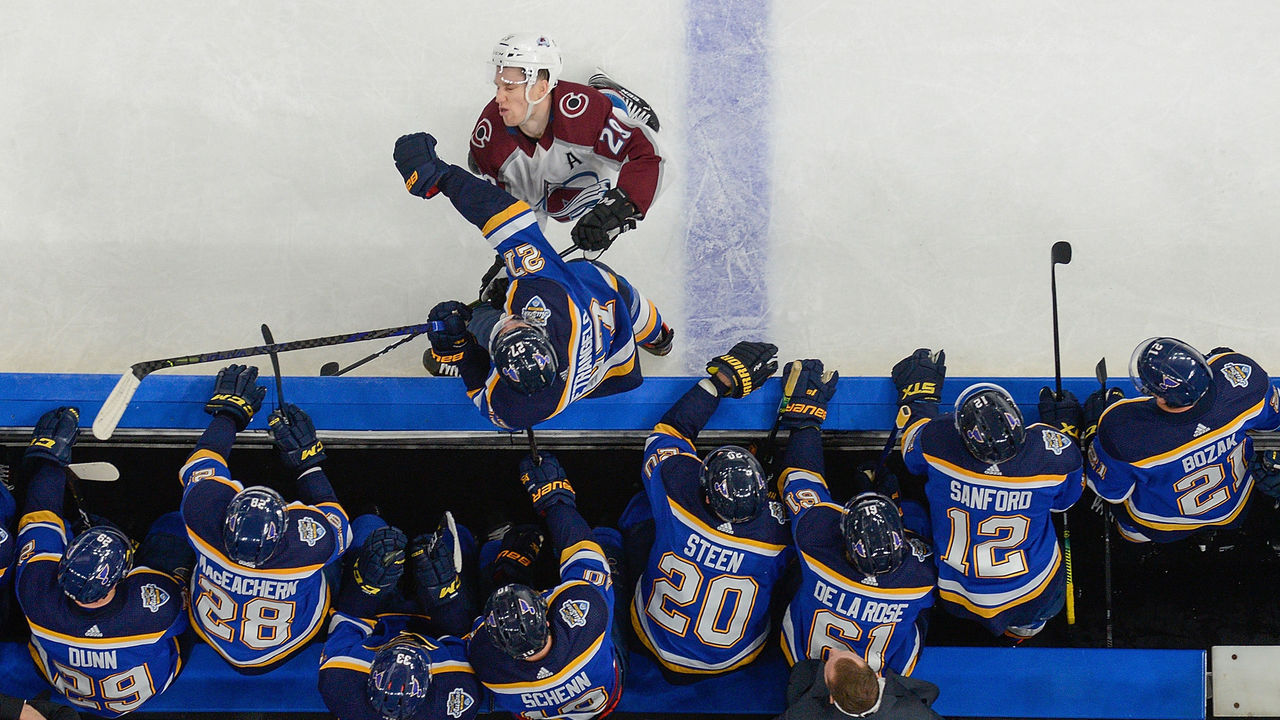 Kelly: I'm most looking forward to how the first games measure up to the last games that we saw, when teams were entrenched in how they played and what they were trying to do as they geared up for the playoffs. Now you're effectively starting over in a bizarre circumstance. I don't think that anybody, no matter which lens you view the game through, can accurately predict what to expect. It's so abnormal, the circumstances, so for me, when the puck drops, how crisp are the passes? Are they in guys' skates? Are guys losing position on the ice with poor coverage? Goalies: How are they reacting to playing at a pace they can't replicate, really, until that puck drops on the first game, and also in a building with no people? So, I guess the short answer is that I'm looking forward to seeing how the unknown affects these teams.
Han: I just want to watch hockey games that mean something again (laughs). That's probably the No. 1 thing. But the No. 2 thing is that the format is really interesting. Instead of the 82-game slog of a regular season, you have these ultra-compact, round-robin or best-of-five series. That's something that most hockey fans aren't super familiar with, aside from the world juniors or the Olympics or the world championships. You have this idea of when things are going to normalize throughout a long season, but when you only have one game or you only have five games to move on, it's whoever is able to find those little technical or strategic edges that's going to be able to move on.
Doerrie: I'm looking forward to seeing how the younger players perform versus some of the older players. Is there a discrepancy in success with teams that are younger and older? It's been proven that it's harder to get an older body back into shape, so I think the younger teams might benefit.
I'm also curious to see - because we talk about it at the beginning of every season - if it'll be river hockey, where there's no defense being played and it's kind of loosey-goosey. It's close to the same amount of time in terms of months off (ahead of a brand new season), except this time the games really, really matter. Is there going to be a higher dedication to defensive play? Are teams going to be tight? Or are playoff games going to be decided by loosey-goosey-ness? That is what I'm super interested to see because I think we'll see a lot of scoring. And I'm very much on board with that.
Younggren: Is there going to be any inkling of teams potentially not playing their hardest to maybe try and lose in that first round to get the first overall pick (laughs)? That's a stupid reason, but it's a very unique scenario I don't think any other league has ever been in.
Other than that, the thing for me right away is watching every team play in a playoff tournament when they're fully healthy. One of the things that always bums me out is when a good team loses a player or a good team is really banged up and they're in the playoffs and you can just tell they're not playing their best hockey. They're tired, especially later on (in the postseason). There's some charm in watching people grind it out and watching the players go through it, but I'm excited to just watch full teams - or close to full teams, anyway - who are fully rested.
These are unprecedented times, with a nearly five-month hiatus and each playoff-bound team competing in only one exhibition game. In terms of playing style, what do you think will win out during the restart: skilled teams that play freely or defensive teams that play with structure?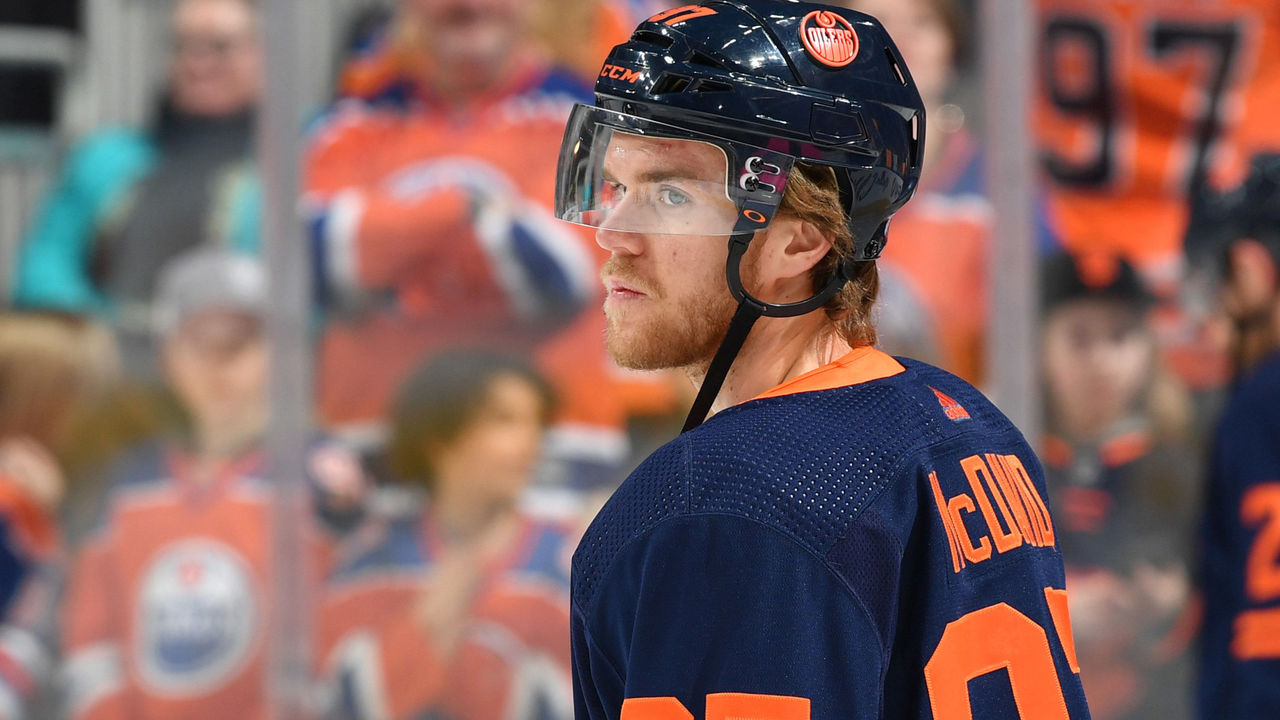 Doerrie: I think it really depends. You have to be structured to win a championship, right? At the beginning, the teams that can score will have success. But as we get deeper into the playoffs, the more structured team will win.
Then again, I think neither one of those things is the most important (factor). Whichever team can dictate the pace and have fewer bodies missing will be the team that wins. God forbid if Connor McDavid gets COVID-19; that seals the deal for the Oilers, they're done. So, at the beginning, it'll be scoring and then I think it'll move more to structure as we get into the third, fourth, fifth rounds. Ultimately, the key factor here is keeping players in the lineup.
Kelly: I don't think it's one or the other. I think it's instead about which team is able to be the best version of itself. I say that because I look back to St. Louis last season. Some people thought they were kind of slow, but they were a team that breaks pucks out well, gets pucks to the red line, dumps it in often, are great on the walls and getting pucks back, make a lot of low-to-high cycle plays, possess the puck in the offensive zone. These are the hallmarks of their game, (as well as) not turning it over, being responsible with the puck. That's what they were, and that's what they did, and they won.
Go back the year before, and Washington won the Stanley Cup. They don't dump pucks in. They carry it in a lot more often. They play with a little more aggressive speed up the ice in terms of trying to attack. Good goaltending, good defensive play. They were the best version of themselves. So, if one of those teams tried to play like the other, that's where I think they'd get into trouble. … I don't think it's all going to be skill and possession. I don't think it's all going to be grit battles. It's the team that's going to be the best version of itself, as we've seen in the past couple of years.
Han: If you just look at how the NHL plays every October, it seems like teams who have that ability to counterattack or to create chances off the rush always start off the year pretty hot because most teams don't have structure down pat yet. I remember a couple of years ago the Leafs were absolutely on fire to start the year, both in terms of their possession (numbers) and their goals. They kind of petered off (during the season). …
You have the opposite side of the spectrum, which is the Blue Jackets, ironically, who play in super-tight, five-man units. We'll see how quickly it takes them to get back to where they left off.
Younggren: I think both styles could potentially work. A lot of it is going to depend on the goalie and if he is in the right mindset. It might actually be more dependent on how much or how little the goalies are impacted by having to come in and play playoff hockey right away, with no real warmup. … I'm curious because not only are goalies going into a playoff situation after four or five months off, and with nothing but training camp, but there's also no fans. So, how does that impact action and outcome? Will one of the talking points from the qualifying round be about how goalies are playing?
There will be plenty of cold skaters and goalies after such a long layoff. Lots of rust to shake off. Advantage shooter, or advantage goalie?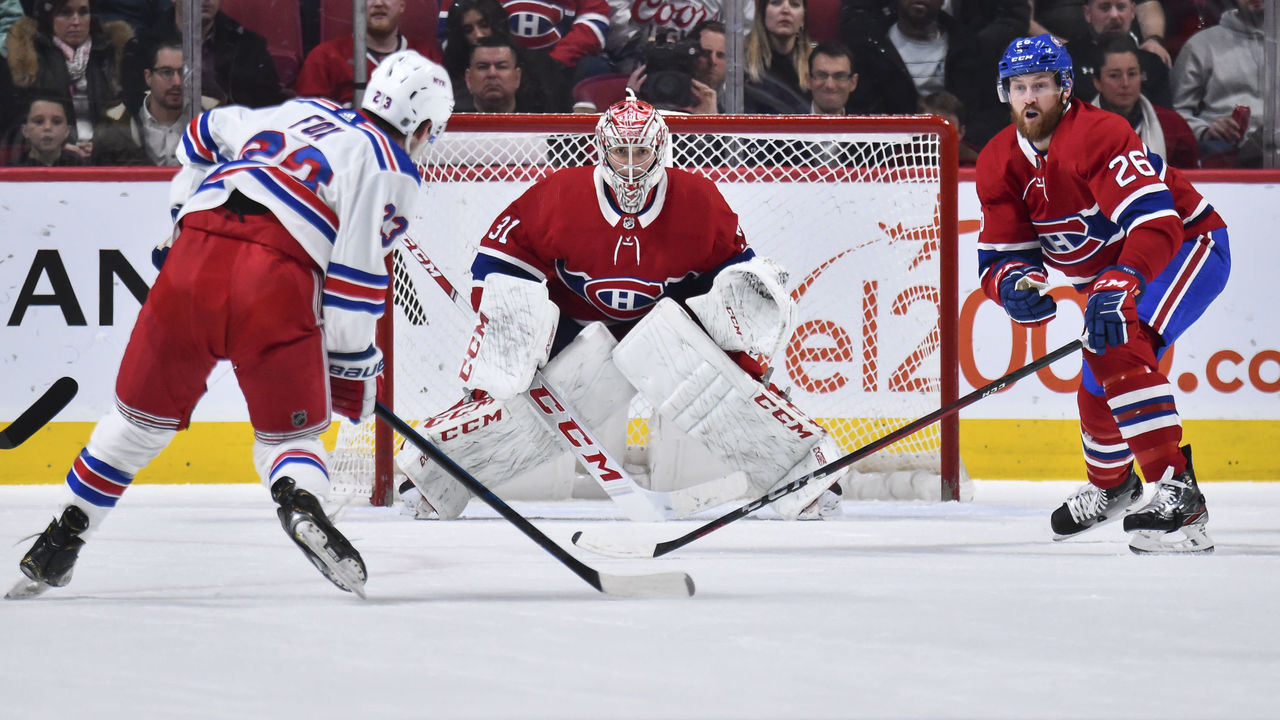 Han: This one is hard to say because playing goalie is such a unique job, where a lot of goalies are let down because of their hips or their knees, and they just break down, right? And it's such a repetitive job, where I don't know, maybe a guy like Carey Price, let's say, (is coming back from) the longest (period) he's ever gone without skating every day since he was in minor hockey. Maybe this forced break is actually going to refresh his game. I'm curious to see what happens. His skill, once again, is hard-coded. He's not going to forget how to catch a puck or how to control a rebound or push off. He might be a little rusty, but maybe this is the physical break, midseason, that he's never had. Maybe, for the next month and a half, he's going to feel amazing.
There's a way higher chance of that happening, I'd say, than a shooter coming back and finding that edge. You can shoot pucks (away from) the ice. You can skate on rollerblades. But I'm guessing most of the goalies have not been on the ice and have not been doing goalie-specific stuff. They might have been doing some yoga or swimming or running or biking or whatever, and maybe that's actually counterintuitively going to help them play better over the next little while because they feel so fresh and they're able to rethink their position or rethink their approach.
Younggren: I think it's the shooters. Shooting talent is the more sustainable, repeatable, clear skill that players have established. I don't think that's going to go away. But, then again, maybe goalies are able to refine their skills, get their head straight, and not have the playing time in the past leading into it - their workload - affect their performance. … Goaltending is such a mental position, on top of it being physically draining. So it'll be really interesting to see how goalies do.
Doerrie: The shooter. Absolutely, the shooter. You can mimic game-like situations as a skater, whereas with goalies you can't mimic gameplay in the training that you do. I think that's why I'll be betting the over in pretty much every game. … Any team with an elite shooter is going to be at an advantage. Boston, Tampa, Toronto, Edmonton.
Kelly: I probably would say shooter. I've talked to goalies who have played in the league and sight lines come up sometimes. They'll say: "In certain buildings, the stands are a little different, there's signage in different places. Whatever it is, I didn't like the sight line." Every goalie is going to have a different sight line that they've ever been accustomed to at any high level of hockey, with nobody in the building. Cameras may be in different places now, but fans aren't in the stands. I think there's weird, little idiosyncrasies and wrinkles for goaltenders that may be more impactful than for shooters. I don't think we're going to be seeing .700 save percentages or anything like that, but if you're asking who it may affect more - shooters or goalies - I'll take goalies.
Which star player has the most to lose in the qualifying round by performing poorly? And, conversely, which star player has the most to gain in the qualifying round by performing at a high level?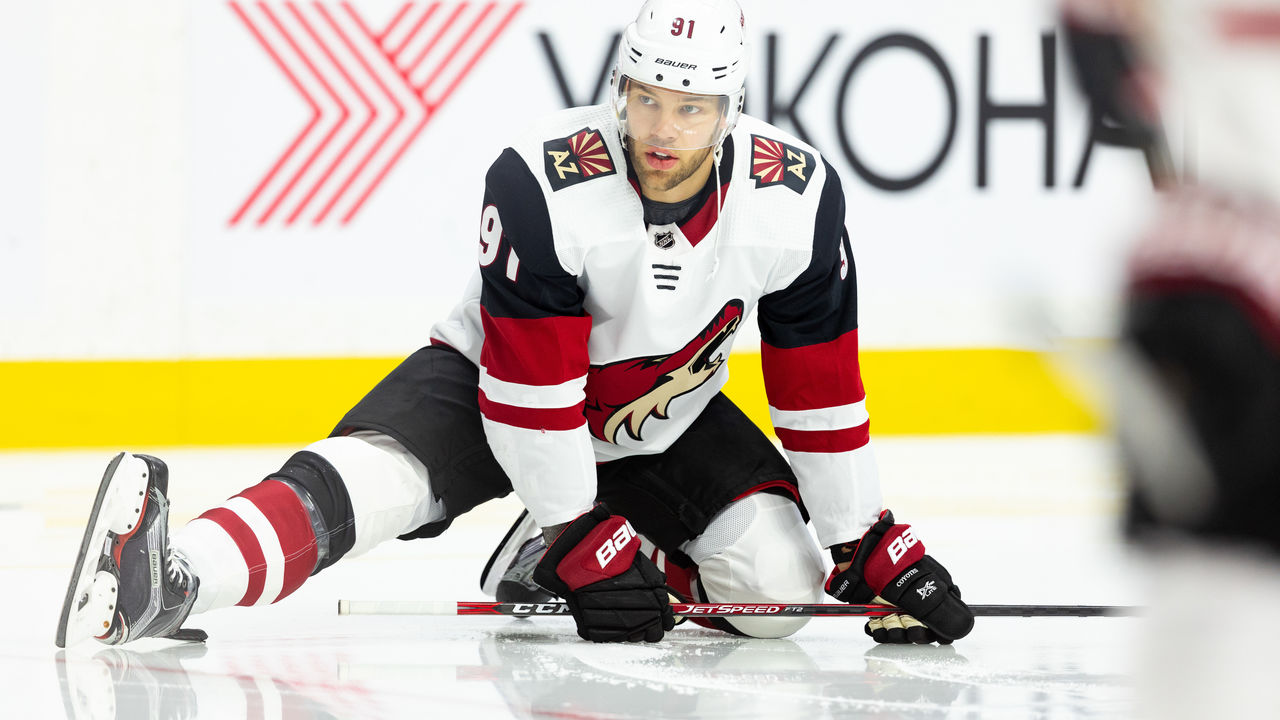 Han: The first one is Taylor Hall. He's a premier free agent this year. If he does great, he might get six years at $10 million (a season). If he does poorly, he might get a one-year, show-me contract somewhere. For him, that could be millions and millions of dollars going either way because of the unique economic situation that is free agency (amid the pandemic).
One player that I'm really excited to watch is Mitch Marner. Having seen him up close for the past few years, he had 94 points not this season but the season before. This year, he's still above a point per game, still doing really, really well. But there's this kind of yearning in the Toronto market for the team to finally break through and to do something in the playoffs. (Auston) Matthews, (William) Nylander, (John) Tavares - I expect big things from them. But Marner is the guy who puts this team over the top, if he can really set the tone here.
Kelly: Most to gain: I think that there's a couple of unique situations. What if Juuse Saros goes on a run, picking off where he left off and really cementing himself as the No. 1 (goalie) in Nashville? Igor Shesterkin in New York took the net (in the regular season). If he goes on a run and takes the net for good, that can be the exclamation point there. …
A player with something to lose here is Johnny Gaudreau in Calgary. Johnny was really beaten by Nathan MacKinnon last year when the Flames won the conference. There's questions now about whether this guy can not just produce at a high level in the playoffs but be a guy who makes a difference, the way that MacKinnon did for Colorado last year. Winnipeg's not a perfect team; they give up a lot of chances but have a great goalie. That's a guy (Connor Hellebuyck) who I'm looking at.
Doerrie: I'm selfishly watching Hall. I think there's a lot he can do for Arizona. I think that everyone's assessment of him, and how when he went to Arizona they started losing, was unfair. They lost both goaltenders. I don't care what team you have, if you lose both goaltenders, you're probably not going to win. So I'm interested to see what happens there. He's been dying to play in the playoffs. Absolutely dying. ... I think (Hall has) everything to gain. But I also think he's got things to lose. If he's terrible, then he's heading into UFA (status) and it's probably not a great (outcome). If he's really good, then it kind of settles all of the naysayers down.
Younggren: My answer to both is probably who is up for a new contract right now. The UFAs. For better or worse, the GMs and coaches are going to look at which 28- or 29- or 30-year-old took care of themselves during this four or five months off and then looked good ...
In terms of specific players and the most gain, I'd probably say Tyson Barrie. It's hard to tell what Leafs fans think of certain players, but Barrie is someone who's been dogged a little bit in Toronto. He didn't necessarily seem to fit in (hockey-wise). … If he came out and looked great, put up some points, and the narrative came out of Toronto that he was back, that he was really taking himself seriously, I think he could gain a lot since he had a down year. …
Hall probably has the most to lose in terms of sheer money, although he'll get an OK contract no matter what. (For most to lose), it's got to be one of the top 10 UFAs.
Of the eight teams that wouldn't have made the playoffs in a normal postseason - Florida, Montreal, Columbus, and the Rangers in the East, and Chicago, Arizona, Minnesota, and Winnipeg in the West - which one do you think has the best chance of going on a run?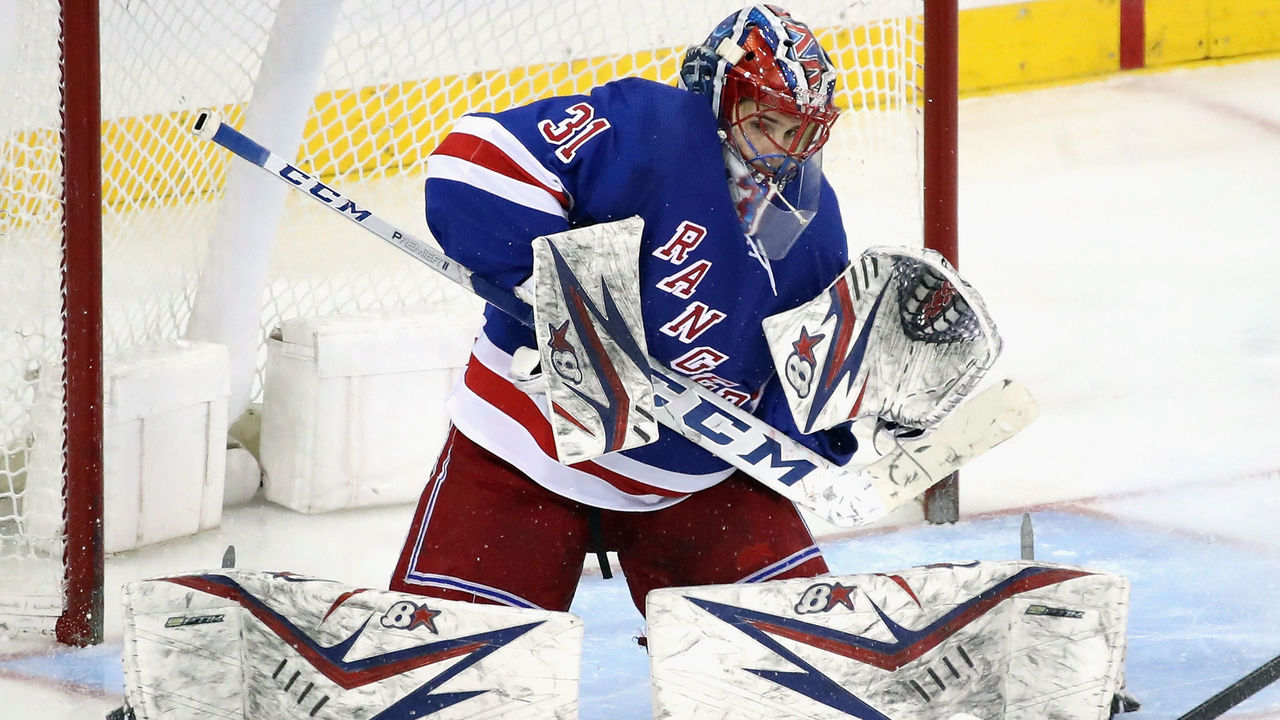 Younggren: The Rangers are a team that could be interesting to watch if they are a little more disciplined with their lineup. I'm talking specifically about how their coaches are deploying players. They shouldn't be playing (Kaapo) Kakko in the playoffs at all, in my opinion. But they have a Hart (Trophy) finalist in (Artemi) Panarin. He was incredible this year. Plus, (Mika) Zibanejad and (Adam) Fox had incredible years. They have a really solid top six and top (defense) pair. … In terms of having a lot of players who can really make a difference in small samples, I think the Rangers are up there. … I also want to reiterate that it's important to note that none of these teams - the non-playoff play-in teams - are very good.
Doerrie: In order, it would be Winnipeg, then the Rangers, then Columbus. … Hellebuyck: If he can continue to play the way he has, I think Winnipeg can go on a serious run. He was virtually unbeatable. And then the shooting talent. If I'm whoever is in net for Calgary, I'm not super excited about having to face Patrik Laine right out of the gate. … No matter what, unless you're in peak game form, it's very hard to prepare for a shot like that. I think (the Jets have) two of the great equalizers in this type of scenario. They have the goaltending X-factor and they've got the shooting X-factor.
You give me those two things and I think you get through at least the first round and maybe a couple of games in the second round. That probably is what's going to be important. If you can't score, it doesn't matter, and if you can't stop the puck, it doesn't matter either.
Kelly: I'll go with Columbus. I think that they got, for what they are, a good matchup in the first round in Toronto. Which is bizarre to say because Toronto under Sheldon Keefe was the highest-scoring team in the NHL. With Columbus, when you isolate goaltending, which was OK, and just focus on team defense at even strength - expected goals against, quality shots against, etc. - they were the best team in the NHL with the most man-games lost to injury. That's remarkable.
They get Seth Jones back, they get Cam Atkinson back, they get Oliver Bjorkstrand back, who is going to be a 30-goal guy. (John) Tortorella is a terrific coach, is good at making adjustments, and the template for Columbus to move past the first round exists. They did it last year against a better team in Tampa Bay. So I think they can get past the first round, and then the offensive limitations may catch up to them, but they're so good defensively and they are getting a bit of firepower back that, if I had to pick a team, I could see them winning a round and potentially two rounds.
Han: I would say Winnipeg, just because of how good Hellebuyck's been. They're a really interesting team in the sense that you can ask them to put their five best skaters on the ice, and that five-man unit maybe isn't quite the complete package, but they can score with the best of them. … If you're talking about their possession numbers, (Winnipeg's) been terrible. I think, as a team, in terms of their ability to control play, they underachieve like crazy. But maybe this break is going to be what turns it around for them. They're a team that has the most to gain from getting this reprieve here. ...
It's really tough to defend against those teams because if you're attacking and controlling play in their zone, you can't be thinking about defending, you have to put the puck in the net. At the same time - because of the talent they have with Kyle Connor and (Laine, Mark Scheifele, and Blake Wheeler) - those guys can kill you off the rush if you turn the puck over in the offensive zone. You almost have to dial back your own offensive instincts a little bit to safeguard against that, but then you're taking away from your own game. So, the fact that the Jets are not very good at controlling play actually makes them kind of hard to play against. Even when you have your foot on their throat, you have to keep stomping because as soon as you back off or you make a false move, they can come back and kill you.
Who's your Stanley Cup pick as we approach exhibition games?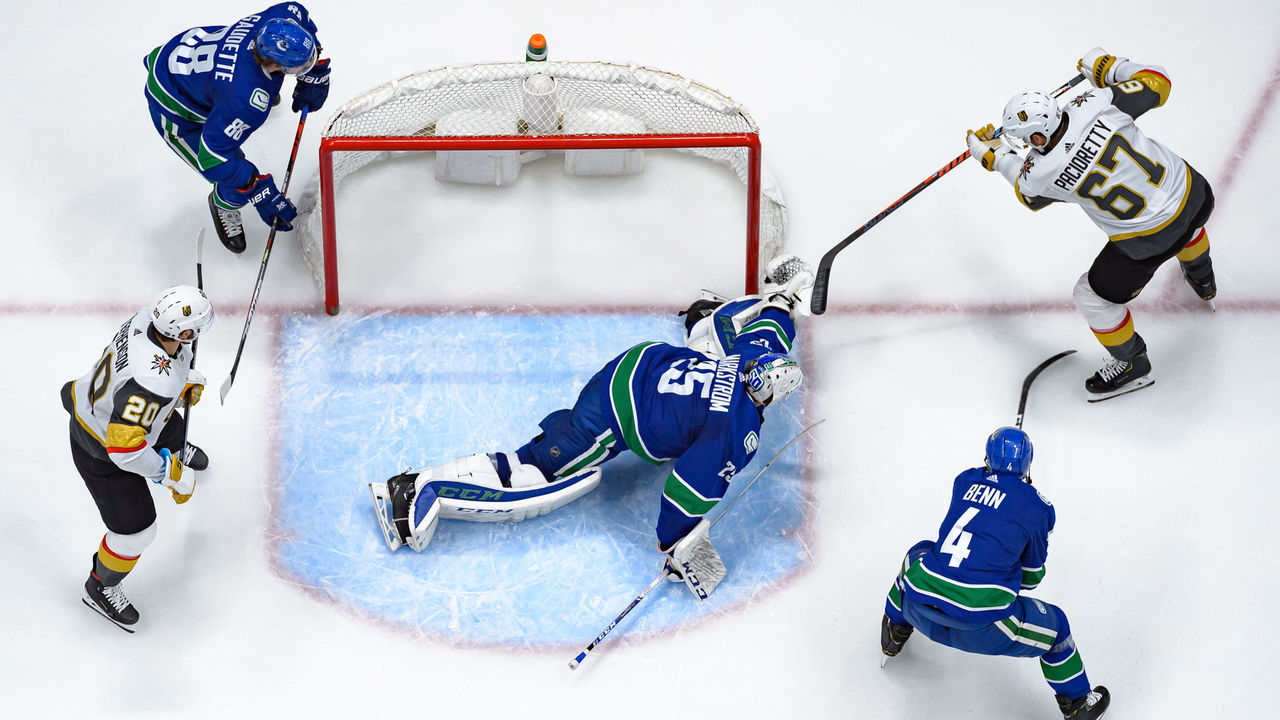 Doerrie: It's hard because you don't know who is going to get COVID. So you're trying to think of which teams are going to be safe about this. … I'll say Pittsburgh. It was Pittsburgh or Vegas for me. I think Vegas makes the Cup final because their goaltending is going to be ridiculous. So, Pittsburgh and Vegas in the final - if they're healthy.
Younggren: One of Colorado or Tampa. My runners-up to those two are Boston and St. Louis. So from the West, Colorado and St. Louis are the clear front-runners, and in the East it's Tampa and Boston. Of those, whoever has the easiest path to get to the Cup final in terms of opponents probably gets there. … (Brayden) Point, (Victor) Hedman, (Anthony) Cirelli, (Nikita) Kucherov, (Steven) Stamkos - Tampa is stacked. I guess I would probably pick Tampa, if I had to pick one team right now. … The only thing that really hinders me from going right to Tampa is their history and that the East is a much stronger conference. They'll have a lot more obstacles in terms of the teams they'll have to get through to win the Cup.
Kelly: Vegas Golden Knights. They're not probably part of the big four you may think of. But I think, first of all, of being at NHL Network on trade deadline day when that Robin Lehner trade came down, and I liked Vegas already, so I said, "This might be something you look back on and say that helped this team win a Stanley Cup this year." He's a platoon guy. He's not a true starter, in terms of 50-plus games. But he's been a brilliant platoon guy in New York (with the Islanders), a terrific defensive team, and Chicago, the worst in the league. (Lehner has) seen both ends of it, and he's been good.
And now he's in Vegas, another terrific defensive team. A healthy team that plays fast, that's aggressive, that hunts pucks and forces turnovers. They make you make mistakes and they capitalize on them. … Now, with some question marks about (Marc-Andre) Fleury, who wasn't great this year, you bring in Lehner and you've cemented one-two in that net with whoever needs to go. I'm going to lean there. There's other teams that are certainly in the mix - Boston, St. Louis, Colorado would be my next tier - but I'm going to lean towards Vegas.
Han: Vegas. In terms of being able to control play and transition the puck and defend with speed and with numbers, they're the best in the league. You look at their possession numbers and they're great. Their goaltending wasn't so hot, so they went out and got Lehner. You never know what's going to happen in the playoffs. Somebody could get hurt or somebody could get on a real cold streak. But now they have Fleury and Lehner, two guys who have both shown they can play as a No. 1, at least for a while. Unlike, say, Winnipeg, who's Hellebuyck or bust, right? (Vegas has) guys up front. (Max) Pacioretty's having a great season, (Jonathan) Marchessault is one of the best players in the league, Shea Theodore really holds things down on the back end. I just think, if you're going with a logical pick, Vegas has to be it.
John Matisz is theScore's national hockey writer.
Comments
✕
Restart roundtable: NHL analysts on playing styles, most to lose, Cup pick
  Got something to say? Leave a comment below!