Golf betting guide: How to wager on the PGA Tour
Christian Petersen / Getty Images Sport / Getty
This article was originally published in September 2019, but it remains relevant as the PGA Tour restarts its season after a three-month break because of the coronavirus pandemic.
The 2019-20 PGA Tour season is here, and as sports-betting restrictions continue to be lifted across the United States, it's time to get familiar with the fascinating world of golf wagering.
It's safe to say (maybe with a little bit of bias) golf is one of the best - and easily the fastest-growing - sports to wager on. Due to its nature, golf provides a completely different betting experience than its counterparts as a large number of potential winners create odds that can result in a small investment becoming a substantial payoff. Generally, golf betting doesn't produce instant rewards, rather it presents a test of patience and discipline that lasts over an entertaining four-day stretch and hopefully ends with a handsome return.
Now say farewell to the once boring sport that you fell asleep to on Sunday afternoons. Well, maybe you'll still doze off, but those lazy Sundays will definitely be exciting when your 100-1 golfer is leading with two holes left to play.
Markets to bet
Outright to win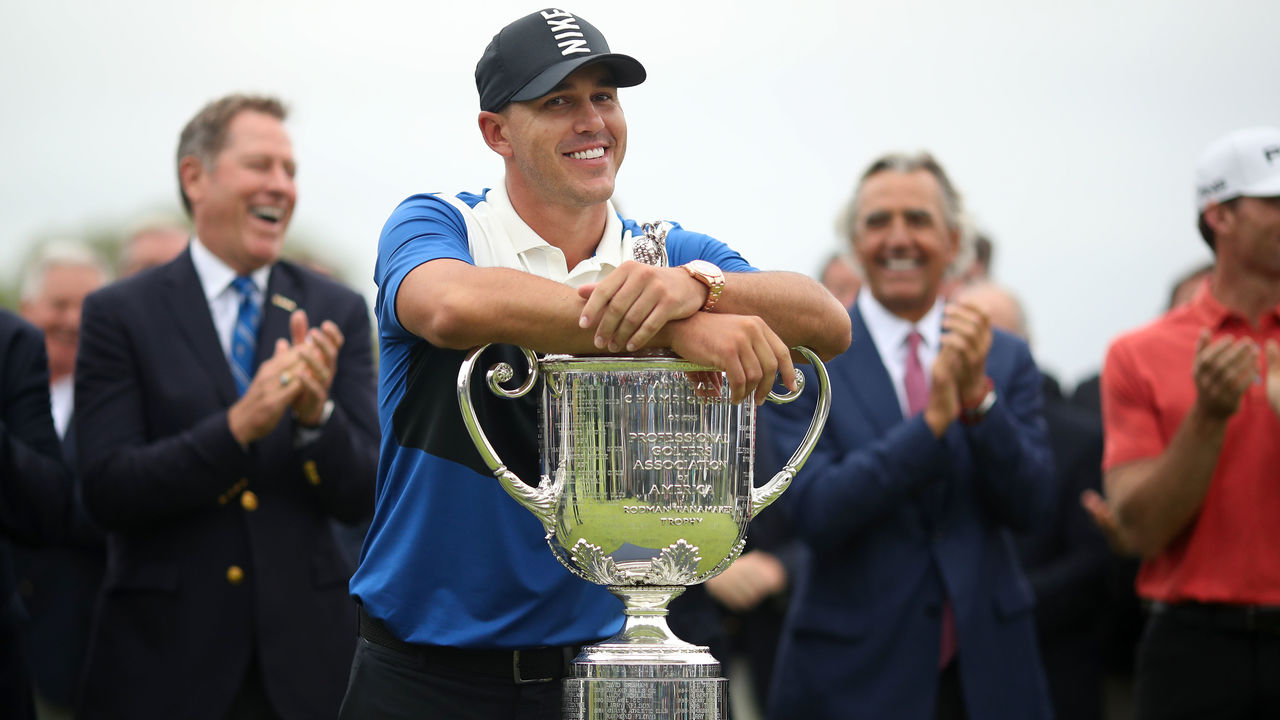 This is where the real fun is had and big money can be made. Consider outright-winner odds like NFL futures but better, with a result coming in four days instead of four months. Do the Miami Dolphins really have a chance at winning the 2020 Superbowl at 125-1? No. But multiple times a year, golfers with odds greater than 100-1 win on the PGA Tour and every week there's a handful of players with a better chance of winning than their odds suggest.
Favorites typically open around 8-1 to 12-1, with the likes of Brooks Koepka, Rory McIlroy, and Dustin Johnson usually owning these positions depending on the tournament. While the favorites have the talent to win any given week regardless of the field or event, rarely does betting them make sense from a value standpoint.
There isn't one correct way to go about picking winners in the outright market. The best and most valuable bets to make surface through research and diving deeper into the numbers (which will be covered further down in this article), a strategy that can highlight numerous golfers on a weekly basis. Even though each tournament on the PGA Tour may feel and look very similar, each is unique in its own way, whether it's the location, the field, the course, or even the grass type. Yes, the type of grass actually matters.
Top 5/10/20
Secondary markets are available for bettors who are more risk-averse than those chasing the big payday. Top-five, -10, and -20 markets are available and, despite offering much lower odds, can be the most profitable. They also provide a nice fall-back option when targeting long shots who probably won't win, but still have a better chance to contend than their odds indicate.
Matchups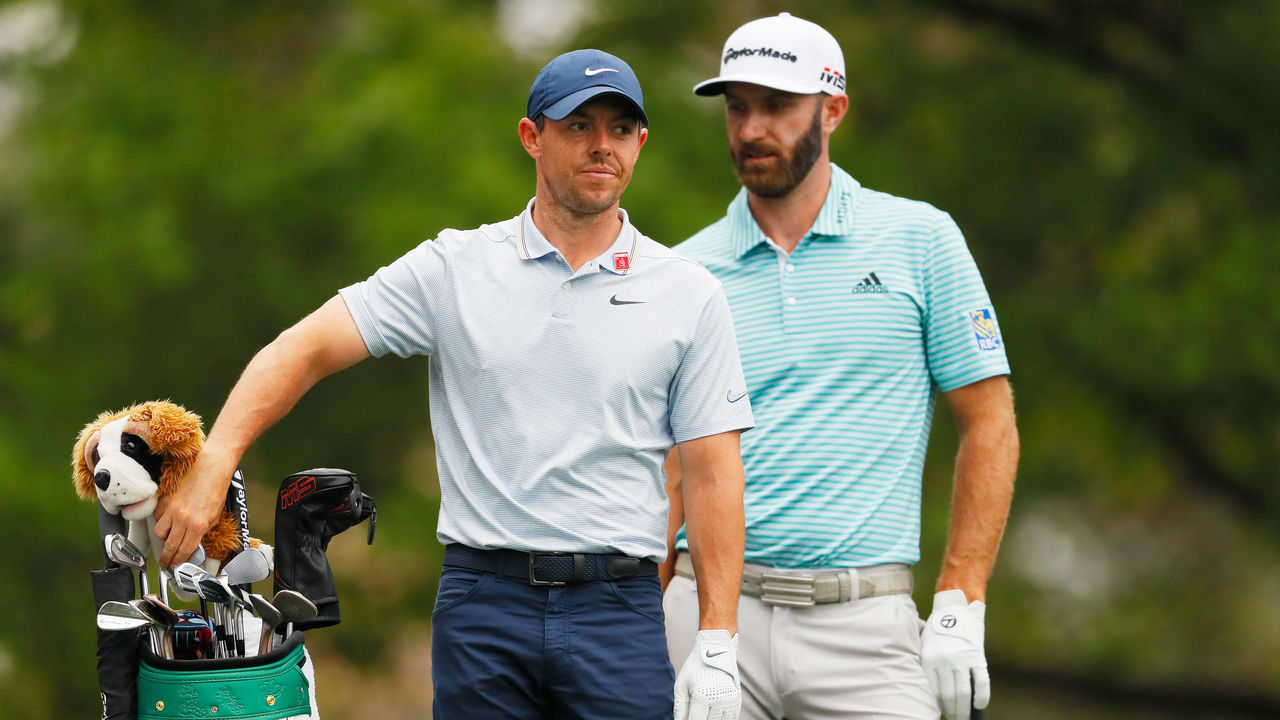 Matchup bets are as close as it gets in comparison to betting spreads or the moneyline in other sports. These options will place two similarly skilled golfers against each other with a relatively even line. A matchup bet can be for the duration of the tournament or a single round, which tend to be tougher to predict.
In-play
Once the tournament has started, odds will begin to adjust as golfers start to post scores. The betting board can be evaluated during the round, but it's best to wait until the end of each round to see where golfers stand and figure out who's playing well. Again, looking at underlying numbers from the on-going tournament rather than the score a player shot can help identify value.
Expectations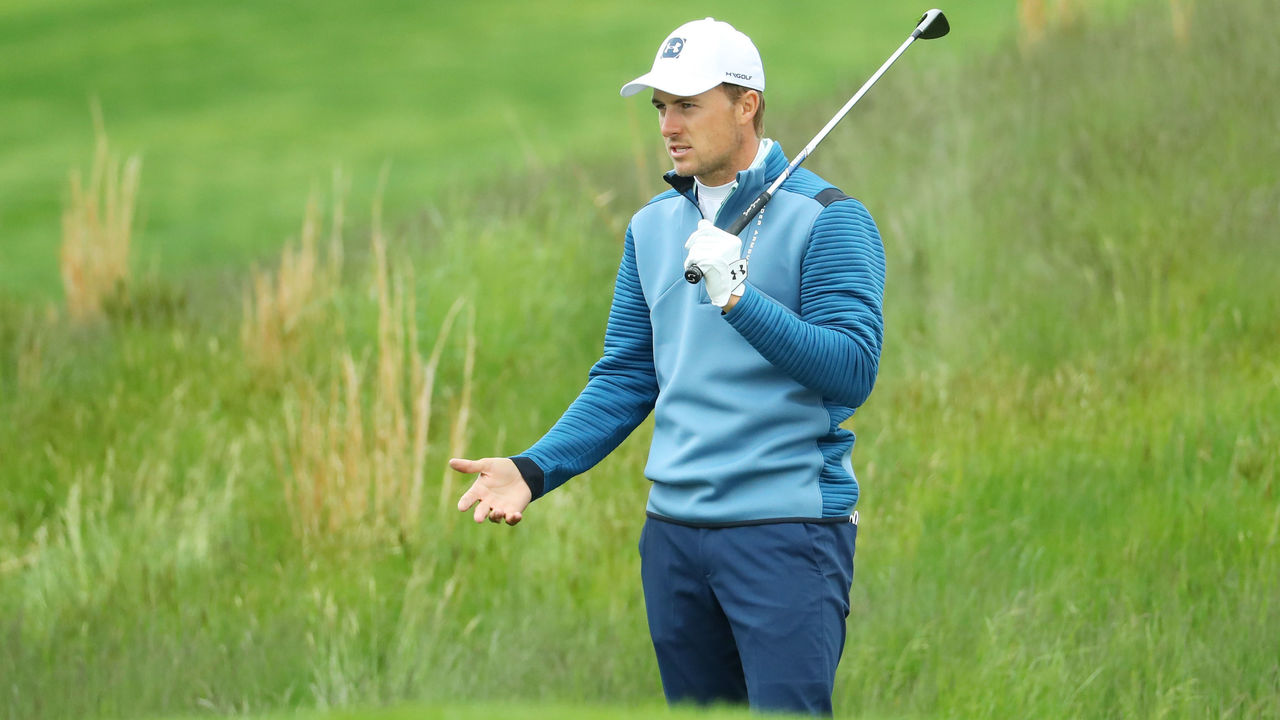 The first and potentially only rule for wagering on golf is remembering to play within your means, only bet for entertainment purposes, and maintain reasonable expectations.
This isn't football. There are 100 to 150 players, in theory, with a chance to win a tournament any given week. The outright market in golf is far from a coin flip, therefore the expectation to win should be much, much lower. That doesn't mean you can't profit, but there are a ton of uncontrollable variables that ultimately decide a winner, and picking that eventual champion happens less frequently than any other sport.
Important factors
Recent form
Perhaps the most important indicator in predicting future success is looking at recent form. Golf is a fickle sport where players get hot for brief moments and typically peak for one or two weeks at a time. Identifying players in the middle of a hot streak or right before they hit their peak is the key to picking outright winners.
However, recent form is more than simply looking at finishing positions. Figuring out how a player wound up inside the top 10 or why an elite player finished outside the top 40 is crucial, as there are a number of different routes to take that lead to the same spot on the leaderboard.
This is where diving into strokes-gained statistics comes into play. The PGA Tour website provides these stats, as do other sites such as DataGolf.
In general, looking at recent strokes gained: tee-to-green numbers is a great place to start - whether it's one round, one weekend, or a full tournament - because strong ball-striking is easier to replicate on a weekly basis compared to putting. Great putting weeks are random, and while they're definitely needed in order to win on the PGA Tour, the best players in the world reach the green more efficiently than others, which leads to consistently high finishes and a greater probability of winning.
Check out the leaders in both strokes gained: tee to green versus strokes gained: putting for the 2018-19 season.
Strokes gained: tee to green
| Rank | Player | Top-10 finishes |
| --- | --- | --- |
| 1 | Rory McIlroy | 14 |
| 2 | Justin Thomas | 7 |
| 3 | Hideki Matsuyama | 7 |
| 4 | Adam Scott | 9 |
| 5 | Patrick Cantlay | 9 |
| 6 | Paul Casey | 7 |
| 7 | Byeong Hun An | 3 |
| 8 | Dustin Johnson | 7 |
| 9 | Corey Conners | 4 |
| 10 | Jon Rahm | 12 |
Strokes gained: putting
| Rank | Player | Top-10 finishes |
| --- | --- | --- |
| 1 | Denny McCarthy | 2 |
| 2 | Jordan Spieth | 4 |
| 3 | Dominic Bozzelli | 2 |
| 4 | Graeme McDowell | 3 |
| 5 | Andrew Putnam | 3 |
| 6 | Aaron Baddeley | 3 |
| 7 | Patton Kizzire | 1 |
| 8 | Wyndham Clark | 3 |
| 9 | Vaughn Taylor | 4 |
| 10 | Beau Hossler | 0 |
If you stretch the strokes gained: tee-to-green leaders to the top 12 to include Koepka and Xander Schauffele, the group won a total of 13 times on Tour last season, compared to the strokes gained: putting leaders, who have one win amongst them (Graeme McDowell in Punta Cana).
The point is, recent form from a tee-to-green perspective is far more important and predictive than putting. In fact, looking for players with poor finishes caused by bad putting is a fantastic avenue to find value. An example of this was Justin Thomas after returning from injury in 2019. He couldn't make a putt for what felt like months, but his ball-striking was in form. Then, he finally broke through with a win at the BMW Championship as he gained over five strokes putting.
Hitting winners isn't easy, but it can become more likely for those who are willing to put in the research and dig into the numbers.
Course fit
Another important factor to consider before making any bets is the golf course, specifically what types of golfers tend to succeed at the venue or what skills are required in order to play well.
Take Bethpage Black, for example, host of the 2019 PGA Championship. It was set up as a beastly 7,459-yard par 70 that requires elite distance and accuracy off the tee. It's no surprise that Koepka and Johnson finished one-two on the leaderboard simply because their skill set suited the course better than a Tiger Woods or a Patrick Reed, who tend to spray the ball off the tee.
Some rules-of-thumb for course fit: Shorter courses give everyone a chance. Courses that are narrow or have thick, punitive rough favor accuracy off the tee. When the greens are small or hard to hit, target players with stellar short games, as they should be able to save par more often than others.
Additionally, there are sets of courses on the PGA Tour that share certain similarities based on the architect that built them, their location, the length and par, or even the grass type.
Pete Dye- and Donald Ross-designed courses are the most frequently visited on Tour. Dye's, more than anyone else's, share characteristics that reward accuracy over distance, with players like Matt Kuchar, Jim Furyk, and Webb Simpson finding success in their careers at TPC Sawgrass, Harbour Town Golf Links, and TPC River Highlands, to name a few.
The types of grass (Bermuda, bentgrass, and poa are the most common) tie into the course's location and can favor players who grew up playing on similar surfaces. For example, Keith Mitchell was born in Tennessee, went to school in Georgia, and throughout his career demonstrated the tendency to putt better on Bermuda grass, the predominant surface in the Southeast. He won the 2019 Honda Classic in Florida, which is played on Bermuda grass, at 225-1.
Course history
Simply looking at a player's history at a tournament or specific course isn't enough to make smart bets, but it has to be considered to some degree.
The issue with looking at course history is it's difficult to quantify, as you're trying to figure out a player's mindset and comfortability at a venue instead of factoring in their recent performances. However, there's a reason why Luke Donald has four top fives at the RBC Heritage since 2013 and eight of Bubba Watson's 12 career titles have come on three courses. It isn't the most important factor to consider when making a bet, but course history can't be completely ignored either.
Comments
✕
Golf betting guide: How to wager on the PGA Tour
  Got something to say? Leave a comment below!