4 big questions as NHL's return-to-play plan slowly comes into focus
Patrick Smith / Getty Images
Baby steps.
That's what it's going to take for NHL action to return this summer, but the hope is clearly that play will resume.
The league and the players' association continued to move in that direction Tuesday, announcing the approval of a 24-team playoff format to be played in two hub cities at some point this summer.
The news followed Monday's announcement intending to transition from Phase 1 (months of self-quarantining) into Phase 2 of a four-stage plan aimed at relaunching the 2019-20 season, which has been on hiatus since March 12 because of the COVID-19 pandemic.
Phase 2, which is targeted to begin sometime in early June and was labeled "strictly voluntary" for players in a 22-page memo from the league, revolves around the introduction of small-group training sessions. Concrete dates for Phase 2 and timelines for Phase 3 (full team training camps) and Phase 4 (resumption of games in multiple hub cities), are still to be determined.
In light of recent news, let's take a look at some lingering questions.
Will Phase 2 be a success?
In examining Phase 2, the words "comprehensive," "thorough," and "meticulous" come to mind. The health and safety of not only players, but also coaches and support staff, seems to be top priority in a delicate, constantly evolving situation.
A maximum of six players will be allowed to train together at a time, with coaches and other personnel prohibited from participating in the non-contact on-ice sessions. Players can train off the ice, though regular social distancing measures apply. When a player is inside a team facility but not on the ice or in the gym, he must wear a surgical-type mask or face cloth.
"If players are present in the locker room at the same time, they must appropriately socially distance at all times (i.e., be at least 6 feet apart)," the memo read. "Clubs shall coordinate small group sessions that will allow for appropriate spacing between players' designated stalls in the locker room."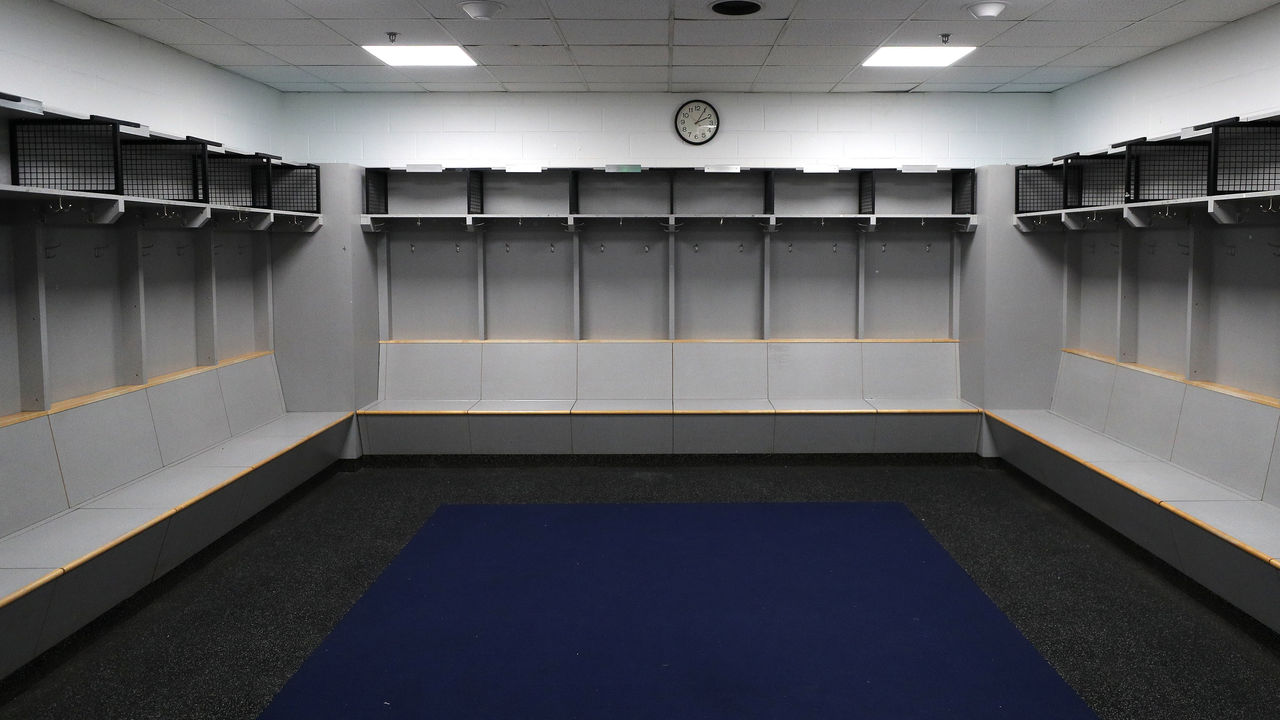 Players and staff will take a nasal swab test 48 hours prior to the start of this special training period and will be tested in the same way twice a week. Players will also undergo temperature and symptom checks twice a day - once at home on their own, and once when they arrive at the team facility. A designated "facility hygiene officer" will administer the second test.
Another bright spot: The NHL clearly consulted with all parties involved to create Phase 2's guidelines. For example, the NHL specifies that supplements (such as BioSteel or Gatorade) should only be available in single-serving packs in an effort to avoid sharing from larger containers. I'm going to take a wild guess and suggest it wasn't a player or a league executive who thought of this (my money's on a trainer or doctor).
Perhaps the most encouraging part of the plan is the implementation of contact tracing. This means that when someone tests positive for the COVID-19 virus, whoever they were recently in contact with will be identified and tested. Ideally, this course of action will ensure the virus doesn't spread beyond one person or, at worst, a small group of people. Those who are infected can then be quarantined for an appropriate time and hopefully recover in isolation.
All of this sounds great on paper, but none of it will really matter if the rules and best practices laid out in the memo aren't followed and enforced. As we've seen across the world over the past few months, execution and attention to detail will be key in Phase 2, as well as in the final two phases.
One thing I wonder about in connection to all these precautions is the mental state of some players who suffer from anxiety-related disorders, particularly OCD. How might they react? It might not be easy for them to enter Phase 2, where the smallest misstep could result in a positive test for them or someone they care about.
This plan is well-thought-out and seems to have considered just about every what-if scenario, but I am thinking about how people who might encounter additional mental-health hurdles in an abnormal work environment will be affected.
Which teams benefit most from the playoff format?
It's official: The NHL is going to try its best to crown a 2020 Stanley Cup champion through a 24-team tournament. If all goes according to plan - the NHL/NHLPA Resumption of Play Committee still needs to iron out a number of logistics and safety issues - mid-to-late July could be a reasonable estimate for a restart if the season resumes.
"We voted strictly on the format," NHLPA rep and Minnesota Wild goalie Devin Dubnyk told The Athletic's Michael Russo. "In other words, 'If we are to come back, this is how it's going to be played.' But we have not even touched on logistics or cities or travel or testing or how the economics will work or what this quarantine bubble (the players are) supposed to live in will be like or any of that stuff yet.
"Nothing else has been voted on … yet."
In case you missed it, the playoff format calls for four teams in each conference to receive a bye as a reward for regular-season success, though these teams will face each other to determine seeding. Excused from a best-of-five play-in series are the East's Bruins, Lightning, Capitals, and Flyers, and the West's Blues, Avalanche, Golden Knights, and Stars. Here are the play-in matchups, whose winners would advance to a 16-team bracket (it remains possible that the second round is a best-of-five series, as well):
| Eastern Conference | Western Conference |
| --- | --- |
| Penguins (5) vs. Canadiens (12) | Oilers (5) vs. Blackhawks (12) |
| Hurricanes (6) vs. Rangers (11) | Predators (6) vs. Coyotes (11) |
| Islanders (7) vs. Panthers (10) | Canucks (7) vs. Wild (10) |
| Maple Leafs (8) vs. Blue Jackets (9) | Flames (8) vs. Jets (9) |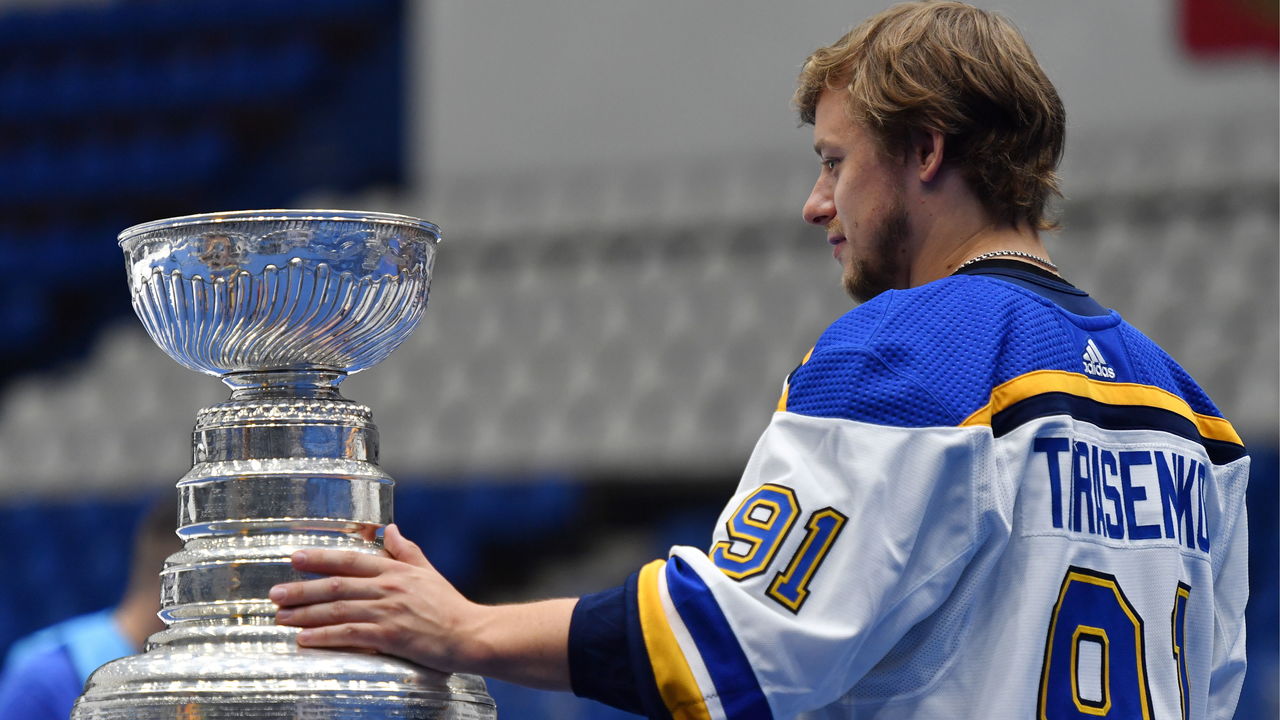 If the season does resume in July, there'll be a giant gap between the end of the regular season and the start of the playoffs. Four months away from the grind offers a clean slate. Handicapping who benefits from this format, then, is difficult. Still, here are a few attempts:
Columbus Blue Jackets
The Maple Leafs will have their hands full as Seth Jones and Josh Anderson, two important contributors to a feisty, well-coached Blue Jackets squad, should be recovered from their respective injuries. Columbus was rarely at full health this year and still managed a .579 points percentage (33-22-15, 81 points in 70 games).
Then again: NHLers will undoubtedly be rusty in terms of conditioning, timing and coordination, and linemate chemistry. In terms of playing style, does a highly talented run-and-gun team (Toronto, in this instance) have a distinct advantage over a structurally sound team (Columbus)? Or, with no lead-in games before the playoff series, will structure triumph?
Philadelphia Flyers
Prior to the pause, the Flyers were on a 14-4 run that helped vault them into a top-four spot - a place Boston, Tampa Bay, and Washington occupied for most of the year. Now imagine if Montreal upsets Pittsburgh: Philly would suddenly be facing a comparatively weak first-round foe.
Then again: Is bypassing the play-in portion actually a huge benefit to the Flyers and their contemporaries? Aside from owning last change more often than not, how useful will "home ice" be without fan support?
St. Louis Blues
In the proposed play-in format, Calgary and Winnipeg - not exactly titans to begin with - will battle hard for a chance to play the Blues. The series goes all five games, right? That should suit the defending champions, who could welcome back Vladimir Tarasenko from his October shoulder surgery.
Then again: Count Carolina (Dougie Hamilton and maybe Brett Pesce), Pittsburgh (Jake Guentzel), and Vancouver (Jacob Markstrom) among the handful of teams that should get a significant piece or two back by July. Does St. Louis really have some great advantage?
As you can see, there are infinitely more hypotheticals than sure things. The entire format - starting with 24 teams instead of 16 after a rust-inducing layoff, which could increase the possibility of upsets in the play-in round - is a recipe for chaos. In other words, good luck to Vegas oddsmakers.
What might cause another shutdown?
NHL deputy commissioner Bill Daly has said that a few players testing positive for COVID-19 wouldn't necessarily derail the postseason. Games would carry on as the players isolate and recover. It wouldn't spell the end of the tournament.
But what's the magic number? Would, say, 10 infected players on one team tip the scales toward a cancellation? Could a playoff series be halted after three games because of a widespread infection?
Perhaps the NHL won't know the answer unless something extreme happens.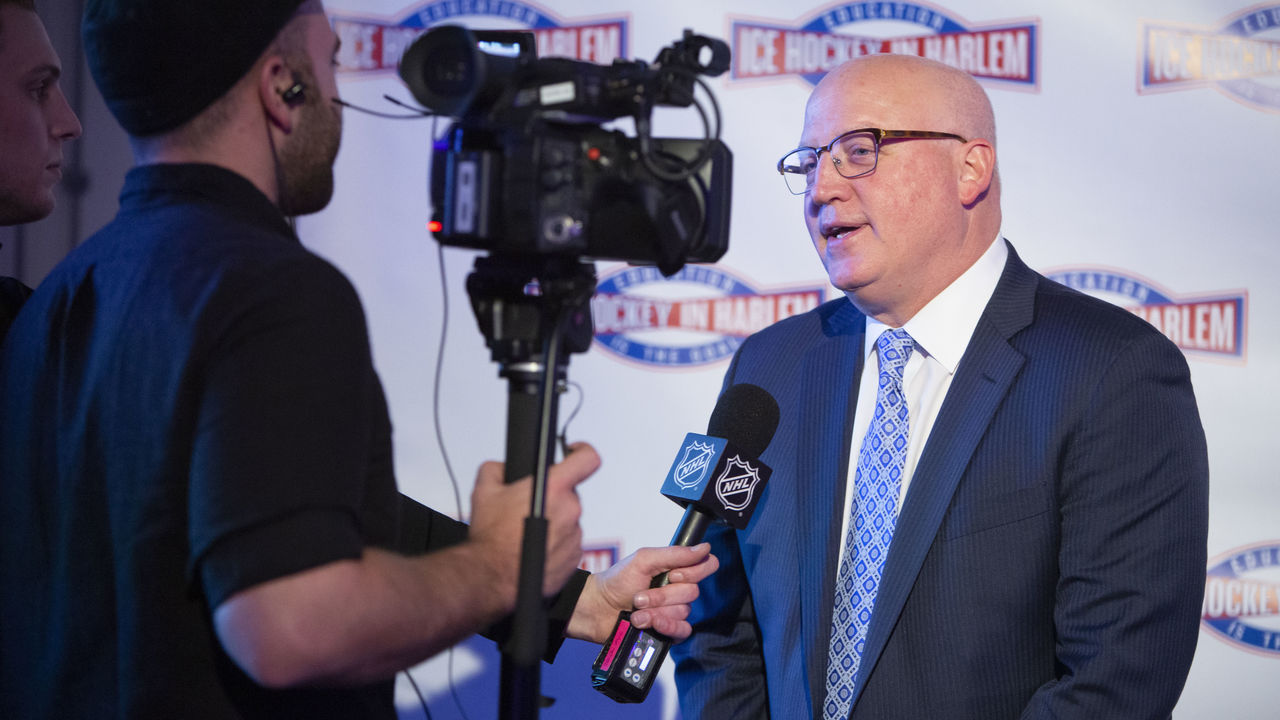 In each hub city, hundreds of NHL-affiliated personnel will be living and working in a fairly small area. Players, players' families, coaches, on-ice officials, hockey operations employees, public relations employees, trainers, equipment managers, off-ice officials, security personnel, medical personnel, broadcast teams, arena staff, caterers, hotel workers … the list is impossible to complete without knowing the full scope of the NHL's plan, but you get the idea. There's a ton of variables involved in putting on such a large event.
Let's face it: COVID-19 cases will inevitably pop up. And while it's encouraging that the NHL is taking a proactive approach to testing, you hope those with underlying health issues avoid infection. The worst-case scenario - someone within the hub-city bubble getting seriously ill or dying - is awful to think about.
This league's protocols, while comprehensive, "cannot mitigate all risk," the memo cautioned. "A range of clinical scenarios exist, from very mild to fatal outcome. COVID-19 generally affects older age groups and those with previously existing medical conditions, more so than younger, and otherwise healthy, individuals, and we recognize that players and personnel have family and household members who may fall into these vulnerable categories."
What happens to league economics?
The NHL projected $5 billion in revenue for the 2019-20 season. If it was canceled today, revenue would sit somewhere in the neighborhood of $3.8 billion-$3.9 billion. The 24-team format could apparently inject about $350 million, bringing the total above $4 billion.
Even if everything falls into place and a champion is indeed crowned, the NHL will come up about 20% short of its original projection. There's no denying that losing the end of the regular season and being forced into a broadcast-only postseason will hurt both team owners and the players' union. The salary cap, for one, could very well stay at $81.5 million for 2020-21, and it likely won't jump much higher for 2021-22.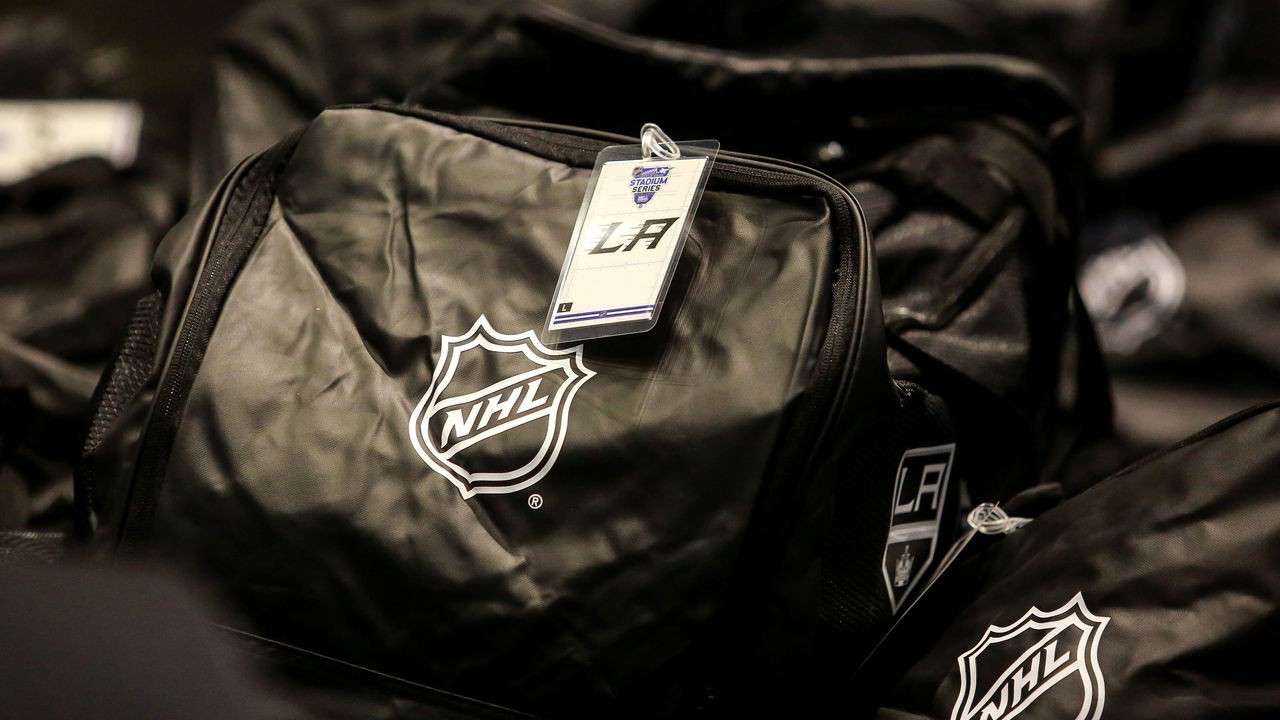 Collective bargaining between the NHL and NHLPA is tied into all of this return-to-play protocol discussion. Although everyone would like to have hockey back, it's never as simple as it may seem from the outside. There's a lot of money and pride on the line.
Just spitballing here:
Will the players ask the NHL for a break on another issue since they're taking on health risks in returning to play?
How contentious will the debates about the international hockey calendar become now that owners could definitely use more money-making events such as the World Cup of Hockey in the near future?
The upcoming $650-million Seattle expansion fee is not considered hockey-related revenue, but could the players insist some of it be designated as such to inject some money into the system?
Again, more questions than answers.
John Matisz is theScore's national hockey writer.
Comments
✕
4 big questions as NHL's return-to-play plan slowly comes into focus
  Got something to say? Leave a comment below!