The 2010 MLB Draft produced a bevy of stars … and one regret-free financial adviser
Photo illustration by Nick Roy / theScore
Every draft produces selections and storylines that, given time, become generational talking points or fade from view. Our writers are throwing it back a decade to tell some tales about the classes of 2010. The series, which will run throughout June, began this week with the NHL.
Ten years ago, Major League Baseball witnessed one of the most bountiful first rounds in the 55-year history of its amateur draft.
Bryce Harper, the first overall pick in 2010, was so highly touted, so preordained for stardom, that then-commissioner Bud Selig quipped after announcing the Washington Nationals' selection, "I didn't think it was that much of a surprise." Harper has since won a National League MVP award, earned a half-dozen All-Star nominations, and signed the largest free-agent contract in American sports history, landing a $330-million deal with the Philadelphia Phillies two winters ago.
Harper was merely one of numerous megastars to emerge from that first round, though. Manny Machado, the teenaged shortstop chosen by the Baltimore Orioles two picks later, is a four-time All-Star and two-time Gold Glove winner who also signed one of the most lucrative contracts in baseball history two offseasons ago. Chris Sale, the beanpole left-hander whom the Chicago White Sox grabbed with the 13th pick, boasts the highest strikeout rate ever among pitchers with at least 1,000 career innings, and he parlayed his singularly dominant body of work into a $145-million contract extension with the Boston Red Sox last year. Christian Yelich, the Miami Marlins' 23rd overall selection, finalized a $215-million extension with the Milwaukee Brewers in March after narrowly missing out on his second straight NL MVP award in 2019.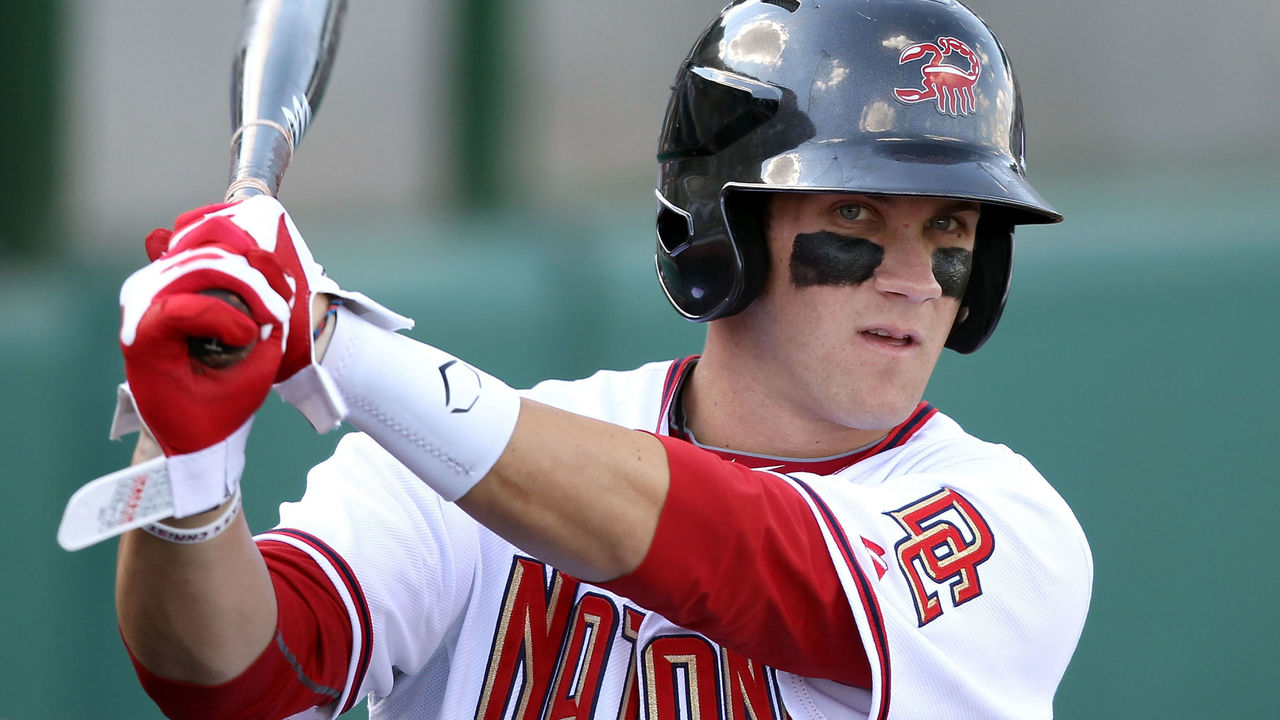 And those are just the megastars. Drew Pomeranz and Yasmani Grandal, for instance, also went in the first round. While neither is necessarily a household name, both players are among the best at their position, and both signed multi-year contracts as free agents over the winter.
"Yeah, they doing alright," quipped fellow 2010 first-rounder Barret Loux. "Good for them. And, hey, it wasn't my path."
A decade removed from that draft, Loux, who was taken sixth overall by the Arizona Diamondbacks, is the proverbial black sheep of the bunch, remembered more for what he didn't accomplish than what he did. Despite his lofty draft pedigree, Loux - a behemoth of a right-hander, once lauded for his heavy fastball and solid changeup - never appeared in a big-league game, instead willing his way through a frustrating, injury-shortened career that starkly contrasts with those of many of 2010's top selections.
Loux, in fact, was out of baseball before turning 28. By then, he had been considered a bust for years. Still, while he never saw his name on an All-Star ballot or commanded an ungodly fortune in free agency, Loux is doing alright, too, content with his life in the "real world" and at peace with his unrealized dream. Most, after all, almost certainly would've called it quits long before he did.
Rain pelted southern Florida on draft night in 2010, gifting Loux and his Texas A&M teammates a timely respite from their NCAA Regional showdown against Miami and allowing them to follow the proceedings. As the team huddled around a TV inside the weight room at Mark Light Field, the Aggies' emergent ace expected to hear his name called toward the end of the first round, maybe a bit earlier. Then his adviser called. He wanted to know if Loux would be willing to accept a more modest signing bonus - a below-slot deal, in baseball parlance - if he were to go earlier in the draft. Loux said he was. Moments later, the Diamondbacks grabbed him with the sixth overall pick. Down in Miami, the packed weight room erupted.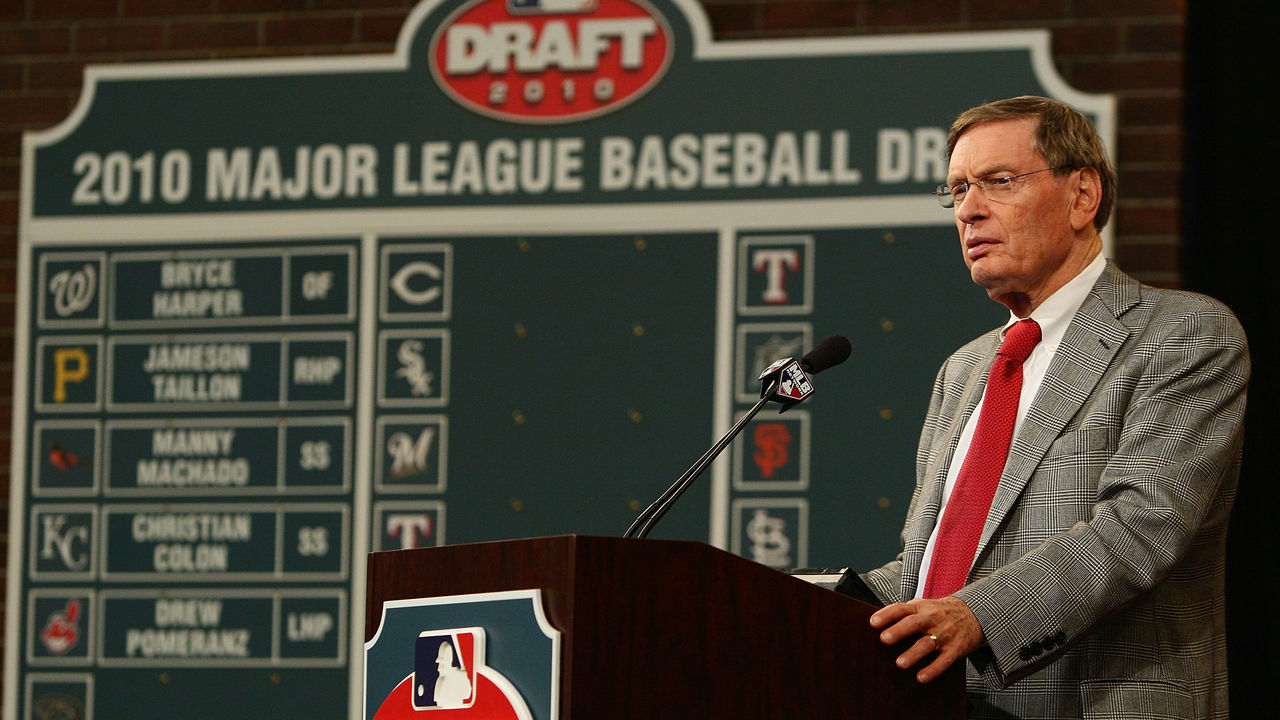 That elation, however, quickly evaporated. Despite being one of college baseball's most dependable starters in his junior season, Loux's post-draft physical didn't augur well, revealing both a torn labrum and elbow problems. In turn, the Diamondbacks - effectively insured by a new MLB rule awarding clubs compensation selections for unsigned first-round picks - balked, rescinding their $2-million contract offer and casting a pall over Loux's baseball future.
As his fellow draftees cashed their signing bonuses, Loux languished, unsure how to proceed. He was spurned by the one MLB club allowed to sign him and unable to return to Texas A&M due to NCAA rules that render students athletically ineligible if they have advisers liaise with pro clubs on their behalf.
"I don't think I could've gone back to school, and I didn't know if I was going to get to sign with anybody else," said Loux. "For a while, I was in limbo."
Eventually, Selig got involved, and Loux was granted clemency. Instead of forcing Loux to re-enter the draft the following year, as is typical of unsigned draftees, Selig declared him a free agent, enabling him to sign with any team. Loux immediately drew interest from multiple clubs, sparking a de facto recruitment junket that saw him flying to a different city each weekend to check out teams' facilities. But after some "subconscious recruiting" from a couple of pals - "huge Rangers fans" - he decided to sign with Texas for $312,000.
The disconcerting physical and delayed start notwithstanding, Loux began his professional career with aplomb in 2011, authoring a 3.80 ERA over 21 starts in the Carolina League with outstanding peripheral numbers. The Rangers promoted him the following season, making him one of the youngest starters in the Double-A Texas League. Loux once again vindicated the organization's faith in him, whittling his ERA down to 3.47 over 25 starts for the Frisco RoughRiders. While he still wasn't a top-end prospect, Loux looked increasingly like a future big leaguer, a potential mid-rotation starter.
His success, however, belied the mess that was his right arm. For the first two years of his professional career, even as he steadily climbed his way up the minor-league ladder, Loux couldn't throw a breaking ball without feeling pain. The arm issues revealed in that fateful physical with the Diamondbacks weren't fiction, and they hadn't magically disappeared. Eventually, as his failed exam presaged, something had to give, either his faulty labrum - which he believes he initially tore in high school - or the ulnar collateral ligament that had been "loose," as he put it, since having bone spurs removed from his elbow following his sophomore season at Texas A&M. Or both.
"My arm was kind of deteriorating, even from Year 1," Loux said. "I never was able to make it through an entire season without having to miss starts. The end of my first year, I got shut down basically for the last month of the season. Even in 2012, when I went 14-1 or whatever, I had to miss a few starts in there. Each year, my velo was decreasing a little bit."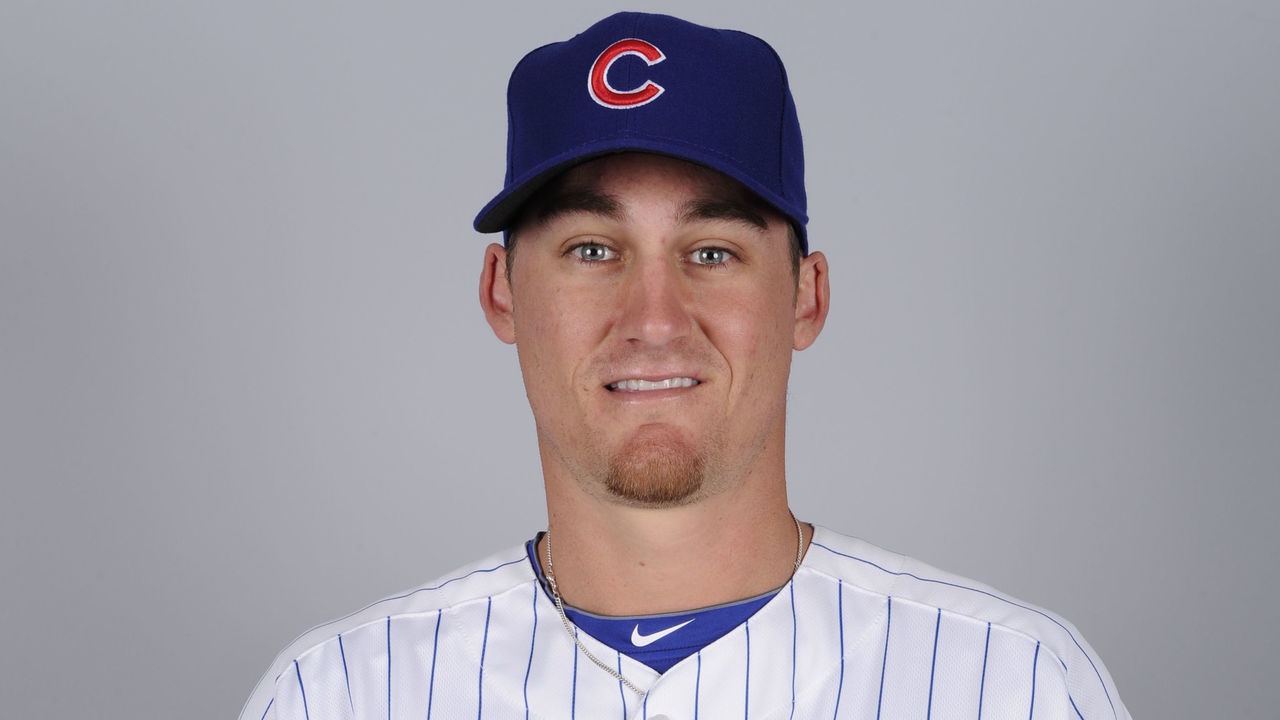 In 2013, after getting traded to the Chicago Cubs the offseason prior, Loux's house of cards finally collapsed. His shoulder barked constantly, marring his first season in Triple-A. His performance sagged. In August, after stumbling to a 4.84 ERA and 1.64 WHIP through 19 inconsistent starts, Loux was finally shut down.
"Even after a good outing, I would walk off the field and feel good about the game, and I couldn't lift my arm to shake our pitching coach's hand," Loux said.
"I needed to do something at that point."
That winter, Loux underwent shoulder surgery to repair his ailing labrum. He spent the offseason rehabbing but expected to be ready before the start of the 2014 campaign. Except, when he started throwing again after a seven-month hiatus, his elbow hurt. A lot. And while his elbow, with its loose UCL, often hurt after prolonged periods of rest, this didn't feel normal.
"I just kept feeling (the ligament) open up on me," said Loux.
A month out from Opening Day, Loux underwent Tommy John surgery to fix his damaged UCL, sidelining him for the entirety of the 2014 season and necessitating another arduous rehab process.
Still, he was undeterred. Less than 12 months out from elbow surgery, Loux was throwing again, and the 26-year-old showed up to Cubs spring training in 2015 ostensibly healthy and unburdened by expectation following an extended absence. Equipped with a brand-new arm, essentially, and with virtually no pressure on him, Loux threw the ball well. Too well, perhaps.
"I kind of started ramping up quickly just because things were going well," Loux said. "But just with the time off (and) two surgeries, by the end of spring training, even though I'd thrown really well, my arm was tired."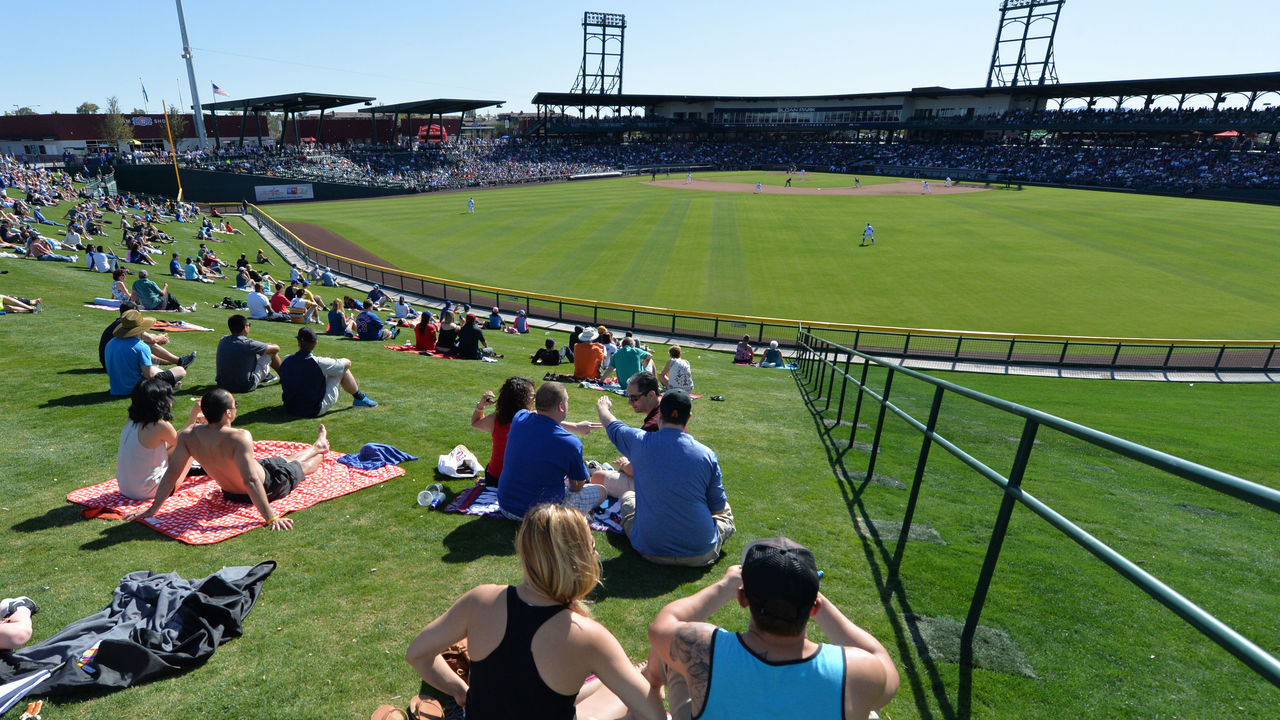 Owing to his strong spring, Loux was assigned to Triple-A, putting him on the precipice of the big leagues once again. Almost immediately, though, his tired arm stopped cooperating. In his third start of the season, after grinding his way through two decent outings, Loux was pulled with two outs in the bottom of the third inning, having allowed only an unearned run in the top of the first.
"At the end of that third game, the arm was dead," he said.
Three months later, amid lingering discomfort in his arm, the Cubs released Loux.
"It was kind of expected and needed," Loux said. "I basically went back to Arizona, trying to stretch, rehab, do anything under the sun to make it better. And in two months of work, in terms of getting that range of motion back, we didn't really have very much success."
With his arm still in disrepair following the 2015 campaign, Loux knew he had to do something different in order to salvage his flatlining career. That realization brought him to Dynamic Sports Training, a Houston-based athletic development facility that had successfully revitalized the careers of some Astros pitchers. There, Loux discovered - and embraced - new training methods, and after several months of work, the beleaguered free agent had a renewed sense of optimism.
"A lot more unconventional, retraining-the-body-type stuff instead of just doing ice, stim, massage, that sort of thing," he explained. "It took a look time, but we actually ended up having a lot of success - to my (surprise), even - doing that."
As the 2016 season dawned, Loux felt ready to compete again and started throwing bullpens for big-league scouts, hoping one club would be willing to take a flyer on him. Each time he glanced at the radar gun, his confidence grew.
"Even in college or the first few years of pro ball, if I was 90-95 (mph) in a game, if you put a gun on me in a bullpen, it was not often I would hit 90," said Loux, noting that "it just kind of came out harder" with a batter in the box. "And I was throwing bullpens, and I was 88-91. I was like, 'This is better than it was when I threw really hard. This is good.'"
But his phone never rang.
"I just wasn't able to find a job, which, when you have a medical history as long as mine, is kind of understandable," said Loux.
Loux was determined to pitch in the major leagues, though, and was willing to take a circuitous route to get there. That resolve took him to the Atlantic League, the pinnacle of independent ball and a frequent refuge for big-league castoffs, where he signed on with the Sugar Land Skeeters, a team based southwest of Houston.
His stint with the club began promisingly, so much so that Loux felt a big-league team might pick him up. Then things unraveled. Though he was racking up strikeouts at a preposterous rate, Loux was also all over the place, issuing a whopping 25 walks through 30 1/3 innings. After eight erratic starts, throughout which his control issues fueled a ghastly 8.01 ERA, the Skeeters released Loux.
Loux took his talents to the American Association, a step down on the indy ball ladder, signing on with another Texas team, the Laredo Lemurs. There, Loux was seemingly born anew. His control problems vanished. His stuff was untouchable. In nine starts with Laredo, Loux fashioned a 2.53 ERA with a 1.20 WHIP. He recorded 54 strikeouts in 53 1/3 innings. He didn't allow a single home run.
"It was actually arguably the best I've ever thrown," he said. "Even over the way I threw the ball in my junior year. Even the season that I was 14-1."
As quickly, however, as Loux had seemingly resuscitated his career, his comeback attempt was over. During one of his final outings with Laredo, Loux threw "one weird pitch," a cutter that messed with his surgically repaired elbow and precipitated a full-on breakdown of his arm.
"I don't know if, like, the ligament moved over the bone or something, but it felt weird," he said. "And just kind of compensating for that the rest of the game, I ended up hurting my shoulder. Pretty sure I tore the labrum again, where I just kind of lost the stability that the surgery provided."
And that was it. Loux had worked his way back from a torn labrum once before. He wasn't doing it a second time.
"Whether it's super severe or not, just feeling that instability where basically I could pop my shoulder out made it very easy to walk away going like, 'There is no more what-if?'" he said. "Because I was not having another shoulder surgery and kind of going through that again."
After the season, with his big-league dreams finally kiboshed, Loux moved back home. He took a few months to contemplate his future, "moving on to the real world." All told, it went smoothly. His degree in finance, along with his own success investing, led to a career as a financial adviser.
"Eventually, when I signed and got money, I invested it myself," he said. "And ultimately, investing that, I made more than I did playing for six years."
Loux, now 31, enjoys his work. He's happily married. He tries not to consider the what-ifs, though it can be difficult at times, especially when he sees Harper, Machado, et al. on TV, or turns on the Astros game.
Ultimately, though, while fate may have rendered him an unfortunate outlier of the 2010 draft's first round, Loux has no regrets.
"Everything that came, arm-health-wise, was out of my control," he said. "There's just always going to be things in life that are kind of out of your control, and the big difference is how you handle them."
Jonah Birenbaum is theScore's senior MLB writer. He steams a good ham. You can find him on Twitter @birenball.
Comments
✕
The 2010 MLB Draft produced a bevy of stars … and one regret-free financial adviser
  Got something to say? Leave a comment below!