Welcome to the second edition of theScore's MLB offseason power rankings, in which our editors rank each team's roster on Jan. 6, midway through the offseason:
1. New York Yankees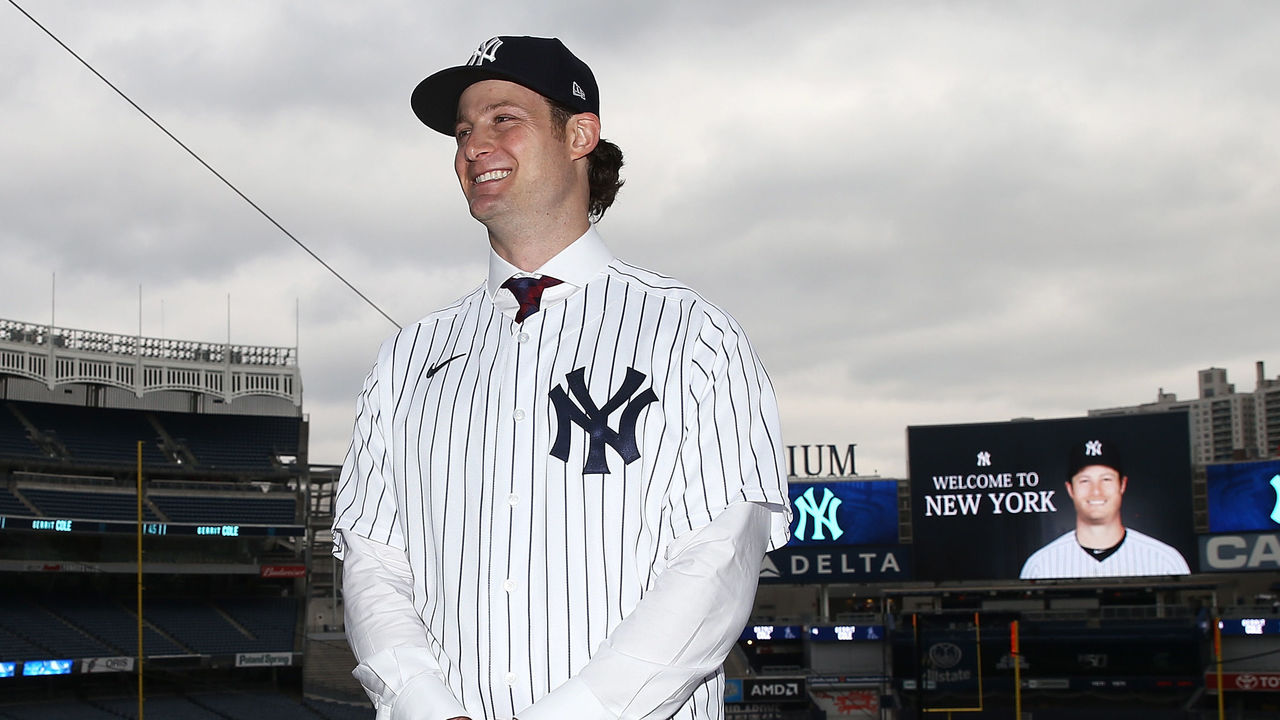 | 2019 record | November ranking (change) |
| --- | --- |
| 103-59 | 1 (-) |
After winning 103 games, largely without Luis Severino and Giancarlo Stanton, the Yankees added Gerrit Cole and now sit in a tier of their own. They have the deepest lineup in baseball, best bullpen, and now arguably the best starting rotation. The Seattle Mariners' single-season record of 116 wins is officially in jeopardy.
2. Los Angeles Dodgers
| 2019 record | November ranking (change) |
| --- | --- |
| 106-56 | 3 (+1) |
Losing Hyun-Jin Ryu hurts, but it's not a death blow for this deep Dodgers squad. Los Angeles has been quiet this winter - Blake Treinen is its only major move - but rumors persist of trades for Francisco Lindor or a Mookie Betts-David Price package. Regardless, the Dodgers enter 2020 as one of the best teams in baseball despite what has been a truly dismal winter.
3. Houston Astros
| 2019 record | November ranking (change) |
| --- | --- |
| 107-55 | 2 (-1) |
The Astros lost Cole to their American League adversaries, but Houston should continue to be one of baseball's best teams thanks to a lineup of stars including Alex Bregman, Jose Altuve, Carlos Correa, and George Springer. There are some question marks in the rotation after Justin Verlander and Zack Greinke, and in the bullpen, too, following Will Harris' departure, so winning 107 games again might be out of the question.
4. Atlanta Braves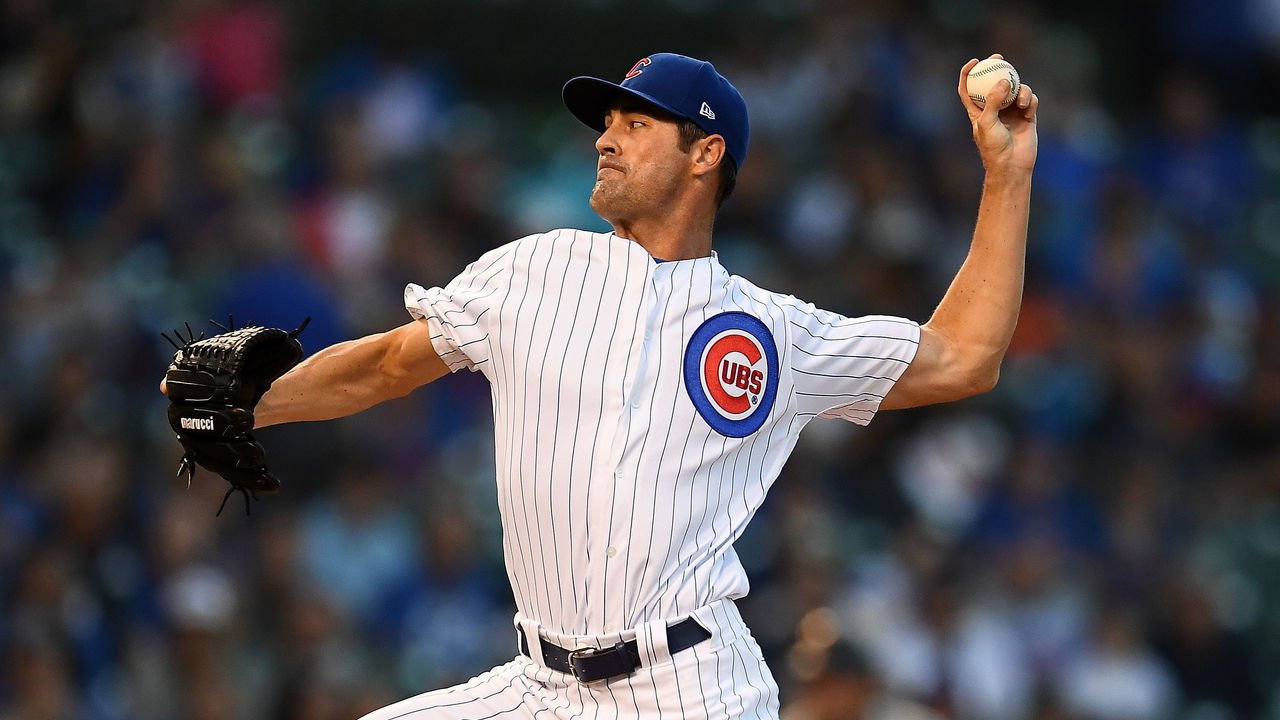 | 2019 record | November ranking (change) |
| --- | --- |
| 97-65 | 4 (-) |
The Braves' front office dished out almost $100 million in new contracts this offseason after winning two straight National League East titles. Veteran lefty Cole Hamels joins a rotation comprised of budding stars Mike Soroka and Max Fried and featuring impressive prospect depth. The addition of All-Star reliever Will Smith makes the bullpen one of the most feared in baseball. Atlanta's winter could go from good to great, too, if it's able to retain Josh Donaldson.
5. Tampa Bay Rays
| 2019 record | November ranking (change) |
| --- | --- |
| 96-66 | 5 (-) |
You need power to compete in the American League East, and the Rays recognized that when they signed Japanese slugger Yoshitomo Tsutsugo and traded for 33-homer man Hunter Renfroe. Both bats deepen an already well-balanced lineup, and Renfroe provides a solid outfield glove to complement Kevin Kiermaier. They'll still have to compete in the same division as the Yankees, but the Rays are certainly the favorites for the top wild-card spot.
6. Philadelphia Phillies
| 2019 record | November ranking (change) |
| --- | --- |
| 81-81 | 10 (+4) |
The Phillies enter the 2020 season with plenty of unfinished business. Going through a transitional offseason that was supposed to end the club's run of mediocrity, Philadelphia stumbled to yet another .500 campaign. Manager Gabe Kapler was fired and now Joe Girardi - with Zack Wheeler and Didi Gregorius brought in as reinforcements - will be entrusted to take the team to the next level.
7. Washington Nationals
| 2019 record | November ranking (change) |
| --- | --- |
| 93-69 | 14 (+7) |
Third base remains a question mark in Washington following Anthony Rendon's departure, and if Donaldson spurns the Nationals, their options are limited. Still, they've done a solid job this winter by adding Harris to the bullpen, Starlin Castro at second base, and Eric Thames at first base, while also retaining Asdrubal Cabrera, Howie Kendrick, Daniel Hudson, and Stephen Strasburg. The reigning champs are in decent shape.
8. Minnesota Twins
| 2019 record | November ranking (change) |
| --- | --- |
| 101-61 | 10 (+2) |
After winning 101 games during the regular season, the Twins were swept in three games by the Yankees in the division series. Minnesota hasn't done much to significantly improve this winter, mostly swapping parts in the rotation, at back-up catcher, and in the bullpen, and now have the improving Chicago White Sox breathing down their necks. They're good enough to win the division again, but will their fan base be happy with another early exit from the playoffs if they go toe to toe with the Yankees or Astros?
9. New York Mets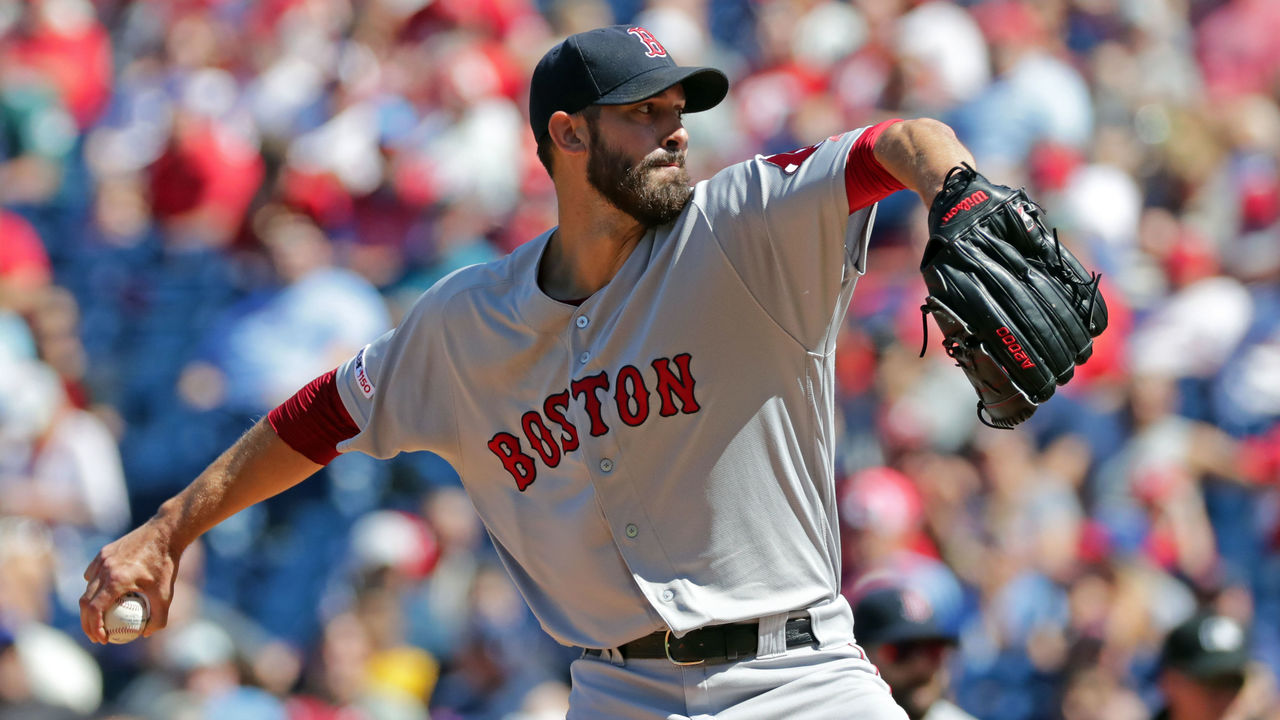 | 2019 record | November ranking (change) |
| --- | --- |
| 86-76 | 9 (-) |
General manager Brodie Van Wagenen has avoided making a major splash this winter, but he's added depth. Rick Porcello is a solid No. 5 starter and capable innings-eater, while Michael Wacha provides insurance should the rotation take a hit. Meanwhile, a full season of Marcus Stroman helps with Wheeler's departure. Dellin Betances and Edwin Diaz are the real wild cards. If the duo can pitch to their All-Star capabilities, the Mets might have one of the best back ends of the bullpen in the majors.
10. Oakland Athletics
| 2019 record | November ranking (change) |
| --- | --- |
| 97-65 | 8 (-2) |
The Athletics have been one of the quietest teams this offseason. Aside from trading Jurickson Profar to the San Diego Padres for catcher Austin Allen and re-signing reliever Jake Diekman, the roster remains virtually untouched. Instead, the biggest contributions will come from within, and that's not necessarily a bad thing. Sean Manaea is fully recovered from shoulder surgery, Frankie Montas is back from a PED suspension, and top prospect Jesus Luzardo is expected to be a fixture in the rotation, while A.J. Puk's role is yet to be determined.
11. Boston Red Sox
| 2019 record | November ranking (change) |
| --- | --- |
| 84-78 | 7 (-4) |
Trade rumors have dominated the winter around Fenway but high-priced stars Betts and Price - as well as Jackie Bradley Jr. - remain with the Red Sox. A deal involving Betts would change the entire MLB landscape, though. While new boss Chaim Bloom tries to shed salary, he's been able to make a few minor additions in Martin Perez, Jose Peraza, and Kevin Plawecki.
12. St. Louis Cardinals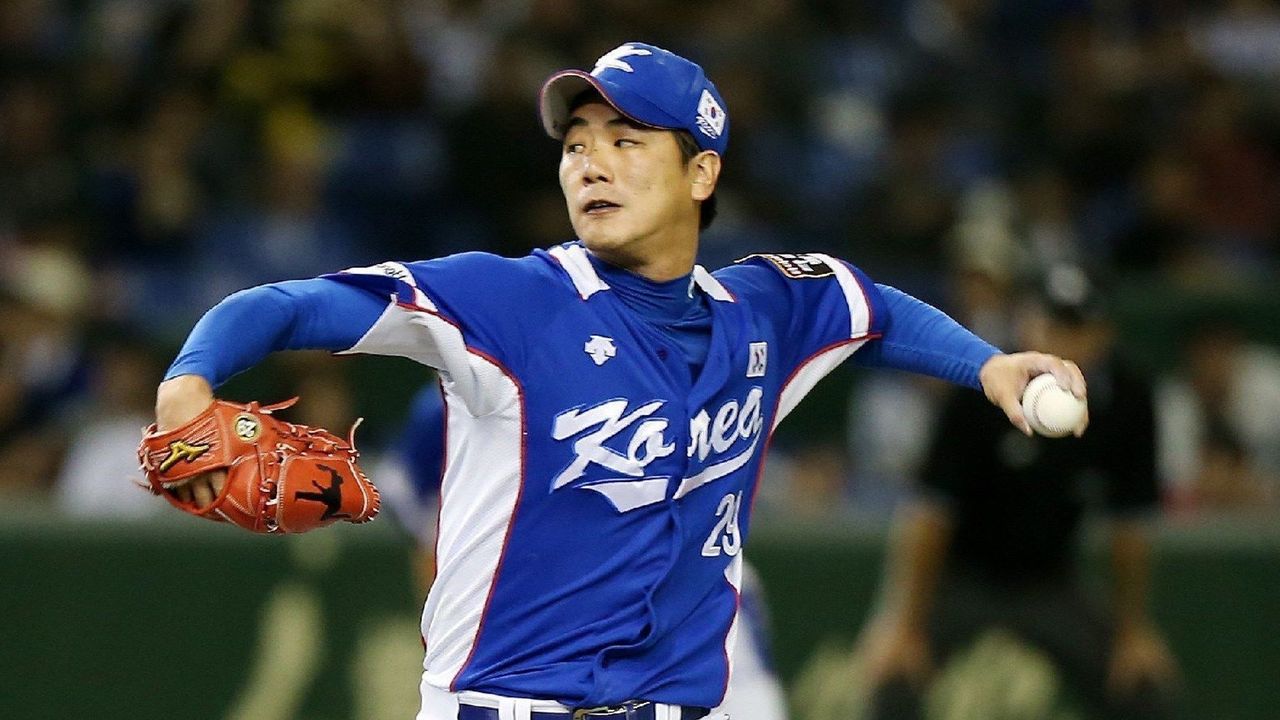 | 2019 record | November ranking (change) |
| --- | --- |
| 91-71 | 11 (-1) |
The only reinforcement the reigning NL Central champs have brought in thus far is Korean pitcher Kwang-hyun Kim. After a disappointing end to the Cardinals' season, as they were swept in the NLCS, the addition of a 31-year-old lefty to the back of the rotation seems suboptimal. However, no team in the division really stands out above the rest, so that might be enough - even if they do lose Marcell Ozuna to free agency.
13. Cincinnati Reds
| 2019 record | November ranking (change) |
| --- | --- |
| 75-87 | 17 (+4) |
Eager to end their run of collecting participation ribbons, the Reds are genuinely trying to get better in a division that seems winnable. They've added Mike Moustakas, Wade Miley, and Shogo Akiyama and will get full-season contributions from Trevor Bauer and Aristides Aquino. Cincinnati has to actually prove it once games get going, and it wouldn't hurt if it added one or two more pieces, but the Reds can truly upset the order of things in the NL Central this season.
14. Chicago White Sox
| 2019 record | November ranking (change) |
| --- | --- |
| 72-89 | 20 (+6) |
No team has transformed this offseason as much as the White Sox have. The front office added Yasmani Grandal, Edwin Encarnacion, and Nomar Mazara - who combined for 81 home runs last year - and inked top prospect Luis Robert to a $50-million extension. If that wasn't enough, veteran starters Dallas Keuchel and Gio Gonzalez were brought in to help stabilize an otherwise young rotation in need of innings and leadership. After seven straight losing seasons, it appears the South Siders are ready to compete for a playoff spot.
15. Chicago Cubs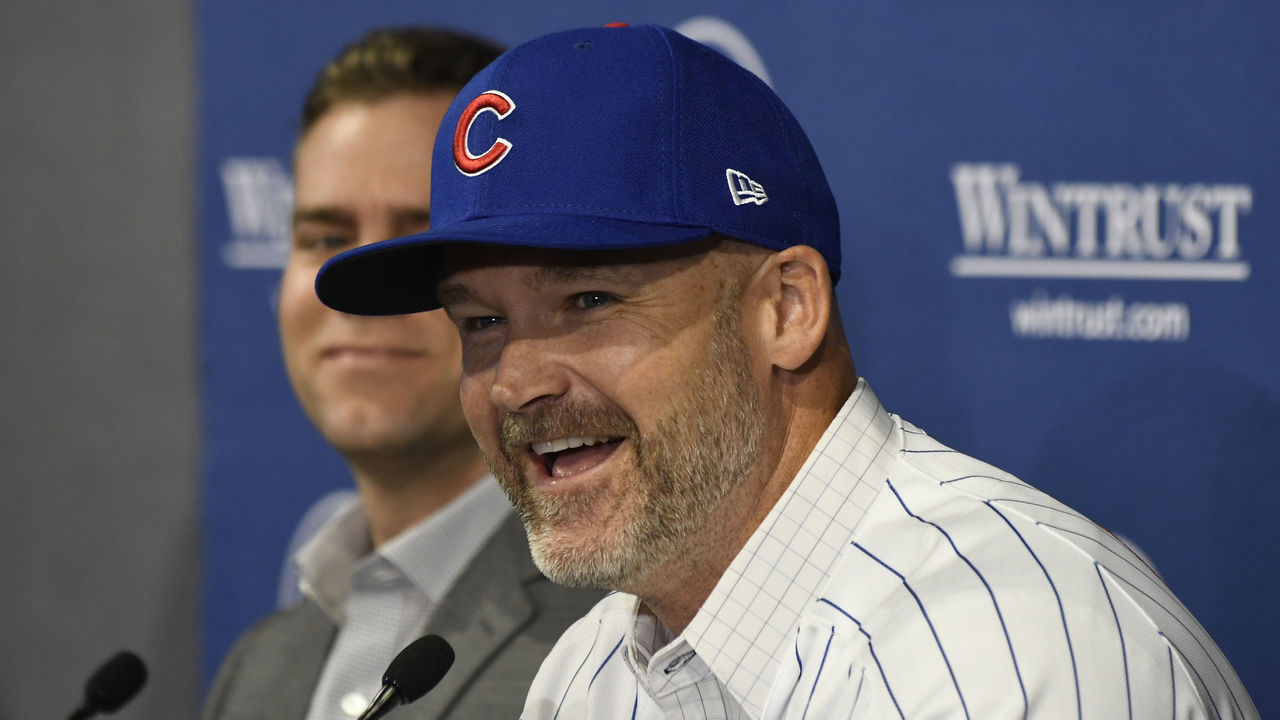 | 2019 record | November ranking (change) |
| --- | --- |
| 84-78 | 6 (-9) |
The Cubs' most exciting transaction was the hiring of David Ross as manager - not exactly the kind of move that will help improve upon last season's 84-78 record. If Chicago also decides to trade one of Kris Bryant, Javier Baez, or Willson Contreras, it would be a signal that the Cubs' championship window has closed.
16. Cleveland Indians
| 2019 record | November ranking (change) |
| --- | --- |
| 93-69 | 13 (-3) |
The Indians have averaged 95 wins per season since 2016. However, that total is going to be tough to match in 2020 after Cleveland dealt two-time Cy Young winner Corey Kluber to the Texas Rangers, and even more difficult should the club trade Lindor. The Tribe will still beat up on the lowly Detroit Tigers and Kansas City Royals. However, the Twins and much-improved White Sox will be tough to overcome in the AL Central.
17. Los Angeles Angels
| 2019 record | November ranking (change) |
| --- | --- |
| 72-90 | 19 (+2) |
Mike Trout got some backup when the Angels splurged to lure Rendon to Anaheim, giving them their best lineup in years. However, GM Billy Eppler failed to land a big fish for the starting rotation, instead settling on Julio Teheran (who was non-tendered by Atlanta) and Dylan Bundy (who allowed 96 home runs over the last three seasons with the Baltimore Orioles). The Angels look good enough to contend for a wild-card spot, but so do a handful of other AL teams.
18. Milwaukee Brewers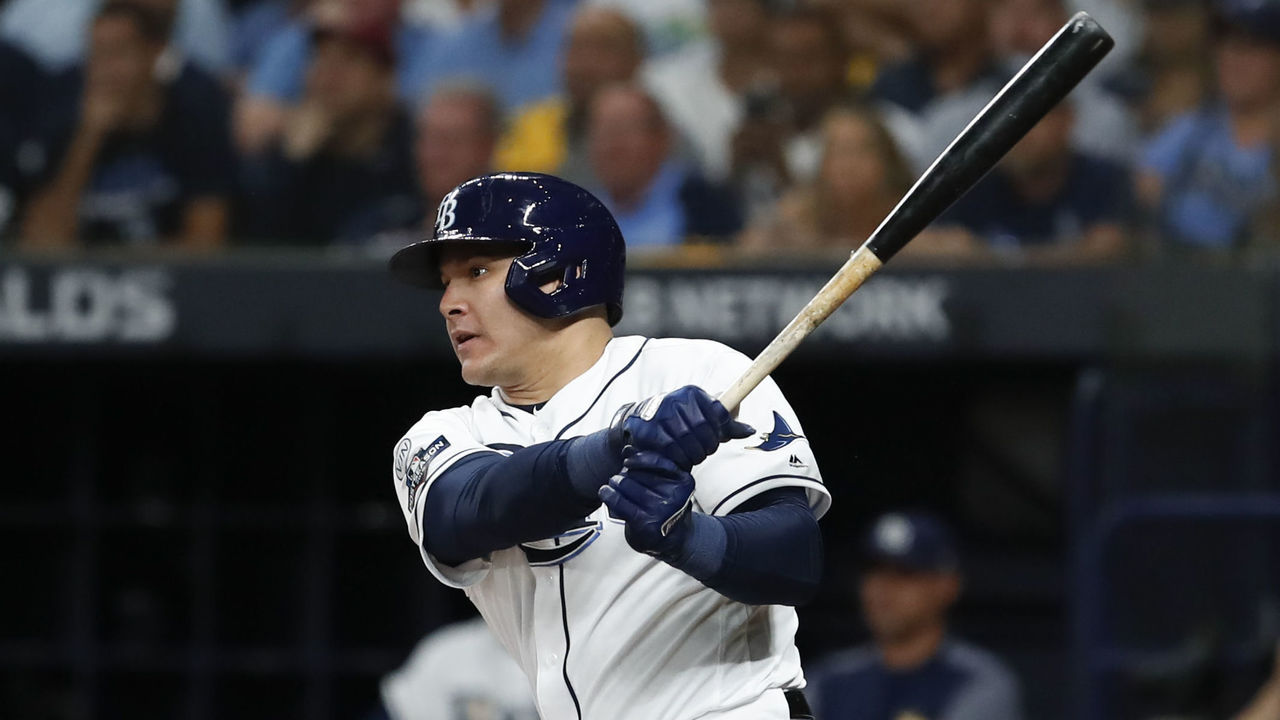 | 2019 record | November ranking (change) |
| --- | --- |
| 89-73 | 12 (-6) |
Moustakas defected to their division rivals, Grandal went south to the White Sox, and even Jordan Lyles moved on in free agency. While the Brewers have made additions - Avisail Garcia and Justin Smoak are among their free-agent pickups, while Omar Narvaez and Luis Urias arrived in trades - the lineup around Christian Yelich isn't what it was, and the rotation remains a question mark.
19. San Diego Padres
| 2019 record | November ranking (change) |
| --- | --- |
| 70-92 | 19 (-) |
The additions of Profar, Tommy Pham, Trent Grisham, Drew Pomeranz, and Zach Davies, along with Garrett Richards' return from Tommy John, should improve the roster. However, this team still doesn't feel like a legitimate threat to win the division for the first time since 2006. Big-ticket expenditures Manny Machado and Eric Hosmer need to be better, Fernando Tatis Jr. has to stay healthy, and young starters Chris Paddack, Dinelson Lamet, and Joey Lucchesi need to maximize their potential.
20. Arizona Diamondbacks
| 2019 record | November ranking (change) |
| --- | --- |
| 85-77 | 18 (-2) |
The Diamondbacks shocked many by luring 2014 World Series MVP Madison Bumgarner to the desert. The 30-year-old gives Arizona a proven innings-eater at the top of the rotation, though the four-time All-Star might already be past his prime. Kole Calhoun adds some pop to a lineup that exceeded expectations in 2019 thanks in large part to a surprising MVP-caliber season from Ketel Marte.
21. Texas Rangers
| 2019 record | November ranking (change) |
| --- | --- |
| 78-84 | 23 (+2) |
The Kluber trade has the potential to be an all-time steal - at least since Cleveland originally fleeced the Padres to land him. Adding Lyles and Kyle Gibson to the rotation also helps. The Rangers should be better in 2020, and they won't be easy to hit against, but they also remain a bit of a flawed team. Failing to lure Rendon could haunt them for a while unless their pursuits of Donaldson, Bryant, or Nolan Arenado prove fruitful.
22. Toronto Blue Jays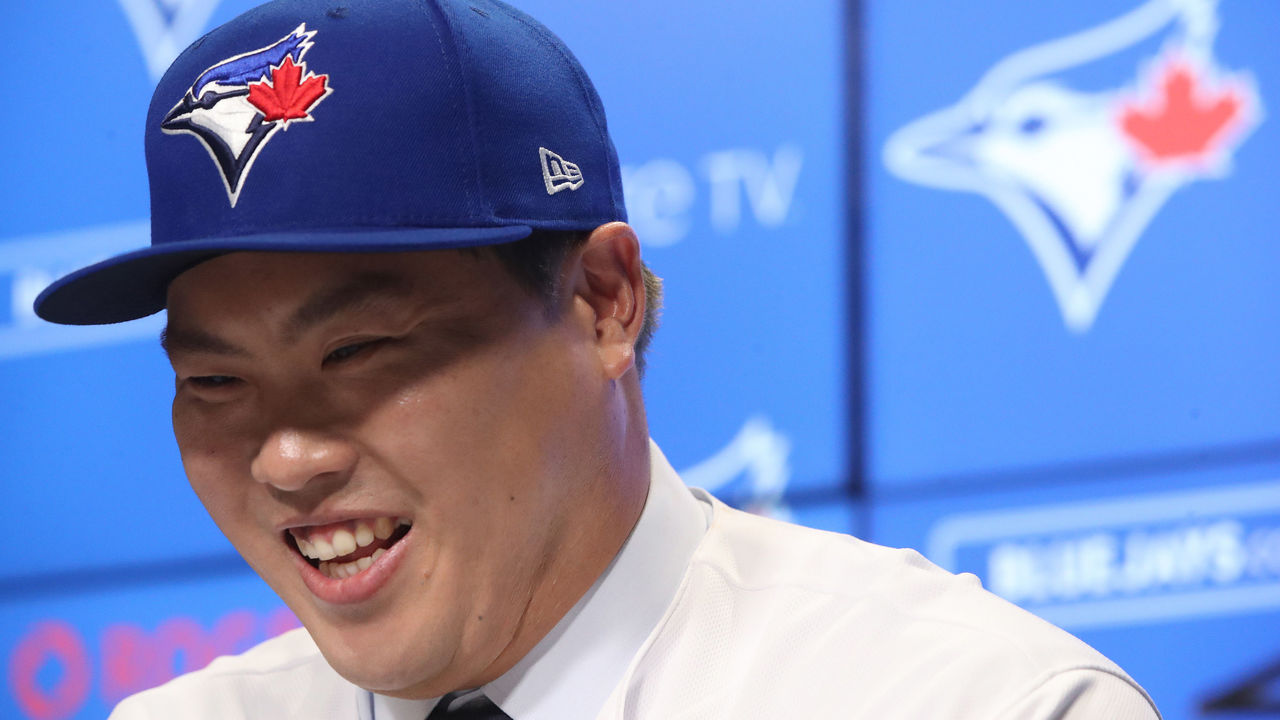 | 2019 record | November ranking (change) |
| --- | --- |
| 67-95 | 22 (-) |
The Blue Jays could have sat on their hands in the name of saving money. They could have simply added Chase Anderson and Tanner Roark and called it a day. Instead, the front office invested in Ryu and immediately gave the team's rebuild some validity. They're not contenders, but they certainly took a step in the right direction as young stars Vladimir Guerrero Jr., Bo Bichette, Cavan Biggio, and Danny Jansen will continue to prove themselves.
23. San Francisco Giants
| 2019 record | November ranking (change) |
| --- | --- |
| 77-85 | 24 (+1) |
For the first time in a decade, Bumgarner and Bruce Bochy won't be with the Giants on Opening Day. With their once-prized ace heading to Arizona and ex-manager retiring, the Giants mostly stood pat during the winter as they continue to wait for the contracts of aging veterans to expire. With Gabe Kapler at the helm and youngsters Mike Yastrzemski and Mauricio Dubon in the mix, San Francisco will continue to eye future success and should be expected to finish near the bottom of its division.
24. Colorado Rockies
| 2019 record | November ranking (change) |
| --- | --- |
| 71-91 | 21 (-3) |
Almost one year after signing Arenado to an eight-year, $260-million extension, the Rockies are reportedly looking to trading the five-time All-Star. Colorado hasn't done anything during the offseason and dealing the perennial MVP candidate would be a bad look for a team that failed to meet expectations in 2019.
25. Pittsburgh Pirates
| 2019 record | November ranking (change) |
| --- | --- |
| 69-93 | 25 (-) |
The roster looks almost identical to the one that just finished last in the NL Central, but some seismic changes came in the front office and dugout. Former Red Sox GM Ben Cherington is in charge and rookie skipper Derek Shelton takes over for longtime manager Clint Hurdle. Expect some changes to the roster to come before Opening Day as Cherington takes stock of what he has. Starling Marte seems almost assured to be moved over the next couple of months.
26. Miami Marlins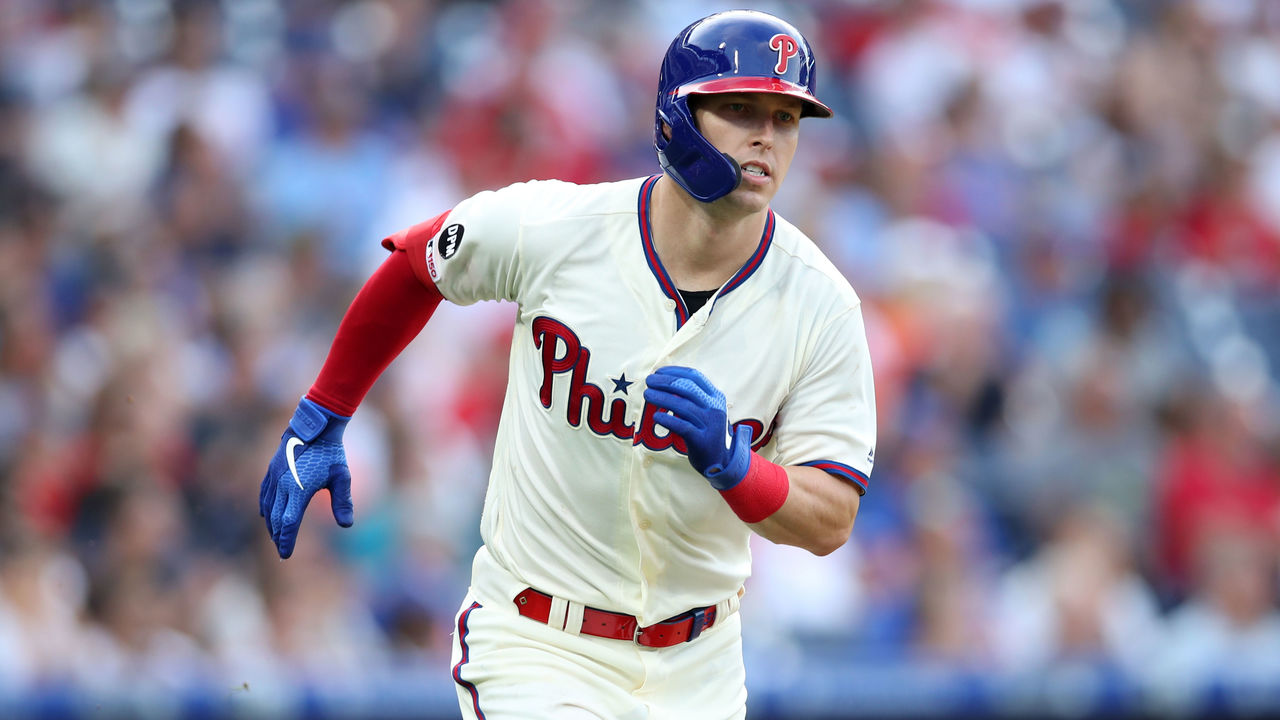 | 2019 record | November ranking (change) |
| --- | --- |
| 57-105 | 28 (+2) |
It sounds strange to say, but the Marlins have done some good things so far this winter. Miami added Corey Dickerson, Jesus Aguilar, Francisco Cervelli, Yimi Garcia, Jonathan Villar, and even took a flier on Matt Kemp. If the club's young players show improvement, the team will likely be better than those that averaged over 101 losses during the last two campaigns.
27. Kansas City Royals
| 2019 record | November ranking (change) |
| --- | --- |
| 59-103 | 26 (-1) |
There's absolutely nothing remarkable about the Royals' roster or their offseason plan, but one winter addition could be intriguing. Maikel Franco has been a below-average hitter since his breakout in 2015, which led to the Phillies cutting ties with the third baseman. But if he can recapture any of that form, which he briefly did in 2018, the 27-year-old could be an intriguing piece for a rebuilding club with a farm system loaded with young pitchers.
28. Seattle Mariners
| 2019 record | November ranking (change) |
| --- | --- |
| 68-94 | 27 (-1) |
This has been an unusually quiet winter for GM Jerry Dipoto, who's made just one major trade (Narvaez to Milwaukee for a prospect). The 94-loss Mariners have added only reclamation projects Kendall Graveman and Carl Edwards Jr., while the disappointing Domingo Santana was non-tendered. It's going to be another long summer in Seattle.
29. Detroit Tigers
| 2019 record | November ranking (change) |
| --- | --- |
| 47-114 | 30 (+1) |
Even with the additions of C.J. Cron, Jonathan Schoop, and other veteran players, the Tigers look destined for another cellar-dwelling campaign. Miguel Cabrera is on his last legs, and Niko Goodrum and Jeimer Candelario took steps back last year. At least Tigers fans can dream about the eventual debut of pitching prospect Casey Mize, who is inching closer to the big leagues.
30. Baltimore Orioles
| 2019 record | November ranking (change) |
| --- | --- |
| 54-108 | 29 (-1) |
It's not possible for the Orioles to fall further than the basement, but it seems extremely likely that this team will be worse than the 108-loss club from 2019. The team leader in WAR from last season, Villar, is gone. Bundy, who led the club in innings pitched, is also on a new team. The only meaningful additions to the 25-man roster have been shortstop Jose Iglesias, pitcher Kohl Stewart, and Rule 5 pick Brandon Bailey. Stewart posted a 6.39 ERA in 25 1/3 innings last season with the Twins, while Bailey has never pitched above Double-A.