2019 Hockey Hall of Fame induction roundup
Bruce Bennett / Getty Images Sport / Getty
The Hockey Hall of Fame welcomed its class of 2019 on Monday, as six new members received the highest honor in the sport. Here's a look at the respective resumes of each inductee and various highlights from the ceremony in Toronto.
Players
Hayley Wickenheiser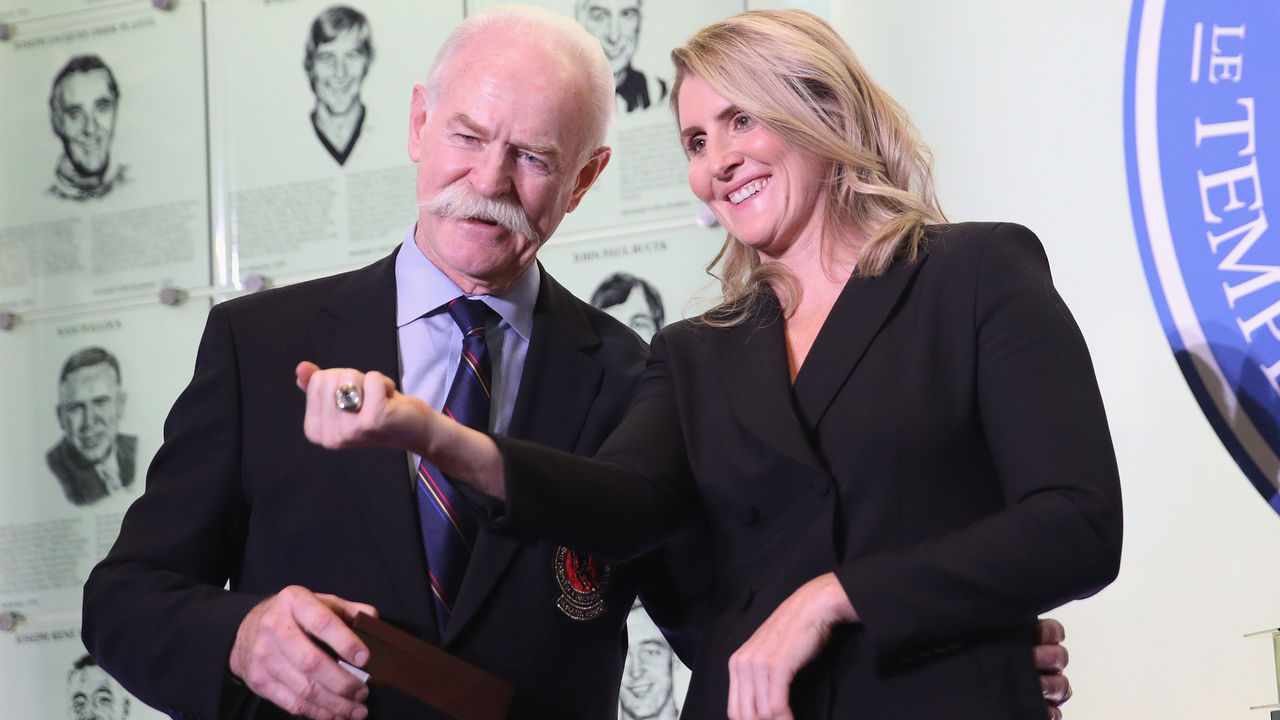 Achievements: Four Olympic gold medals, seven world championship gold medals, all-time leading scorer in Olympic history (51 points in 26 games)
"It was not a common thing as a little girl to want to play hockey in the small town where I came from," Wickenheiser said, according to The Canadian Press. "But my mom and dad believed that a girl could do anything that a boy could do."
Sergei Zubov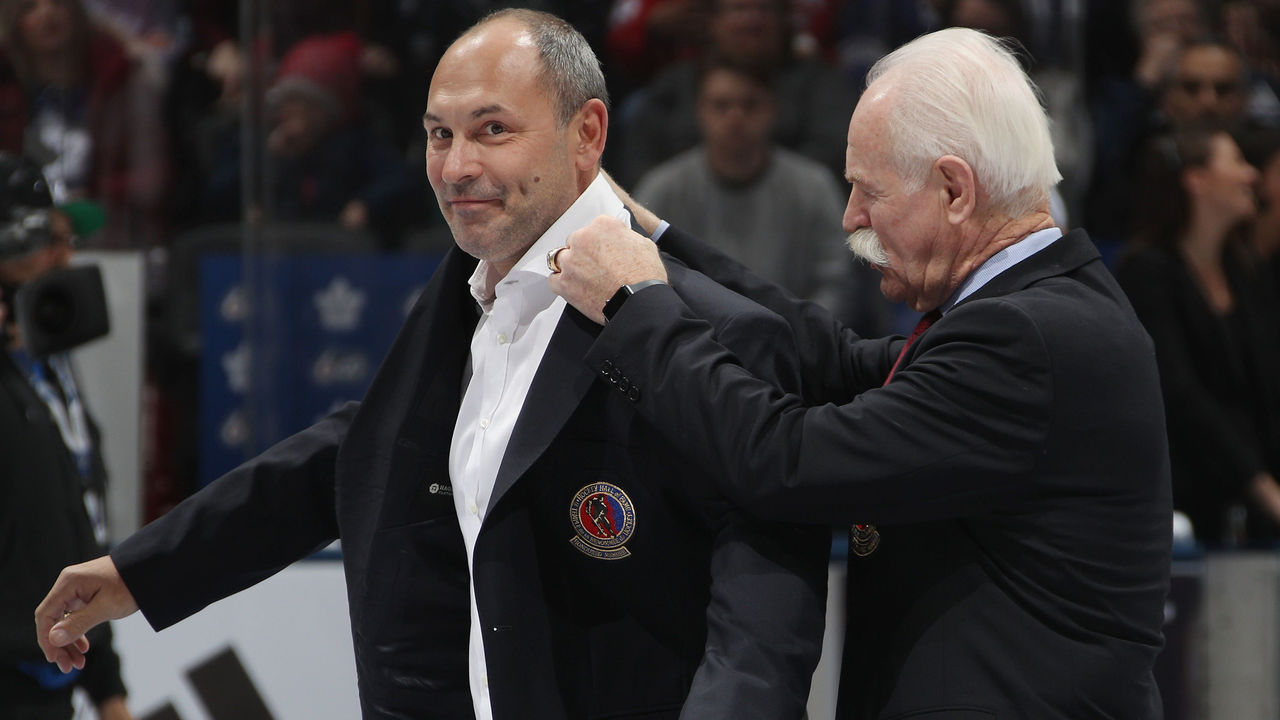 Career stats: 1,068 GP, 152 G, 619 A
Achievements: Two Stanley Cups (1994, 1999), Olympic gold medal (1992)
Teams played for: New York Rangers, Pittsburgh Penguins, Dallas Stars
Zubov, who was acquired by the Stars in 1996, admitted he was initially skeptical of playing hockey in Texas. He went on to become the top defenseman in virtually every statistical category in franchise history.
"But (Stars general manager) Bob Gainey did his homework and he sent the most beautiful bouquet of flowers to my wife," Zubov said. "She said, 'Maybe we should give it a try.'"
Guy Carbonneau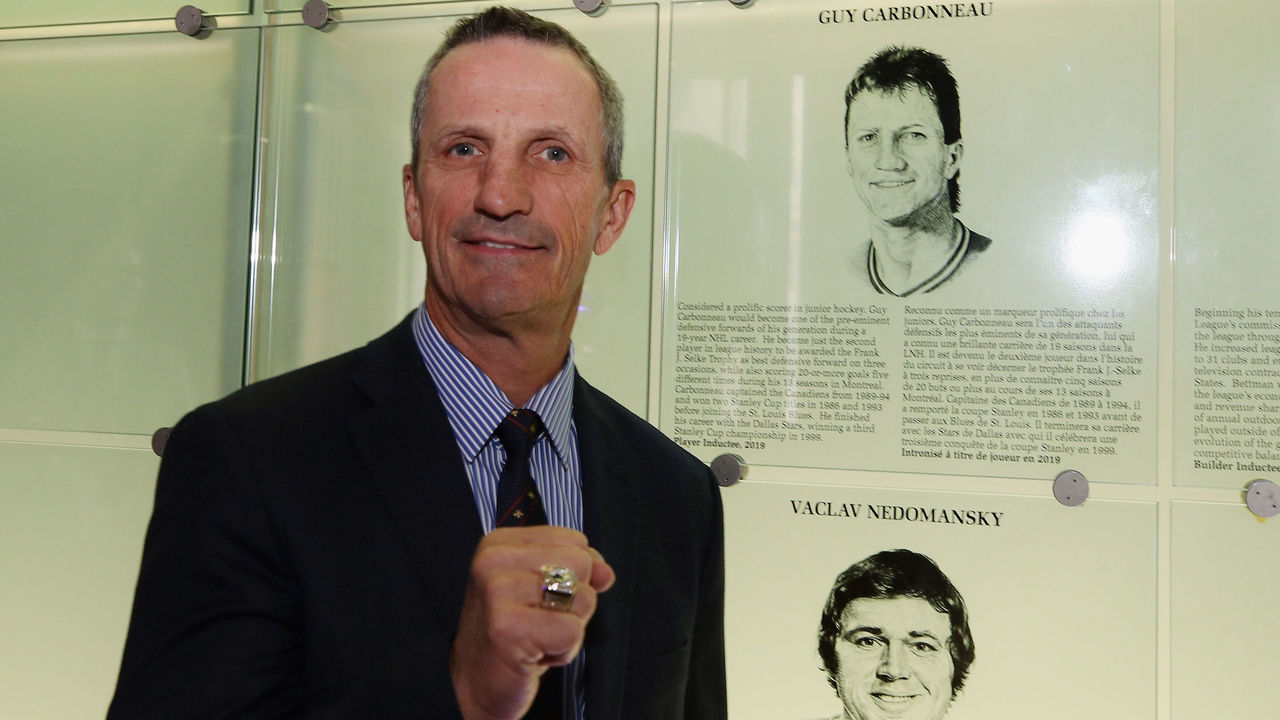 Career stats: 1,318 GP, 260 G, 403 A
Achievements: Three Stanley Cups (1986, 1993, 1999), Three Frank J. Selke Trophies (1988, 1989, 1992)
Teams played for: Montreal Canadiens, St. Louis Blues, Dallas Stars
"The good part now is that when people ask me on the street if I'm in the Hall of Fame, my answer will be yes," Carbonneau said upon being inducted 19 years after his retirement.
Vaclav Nedomansky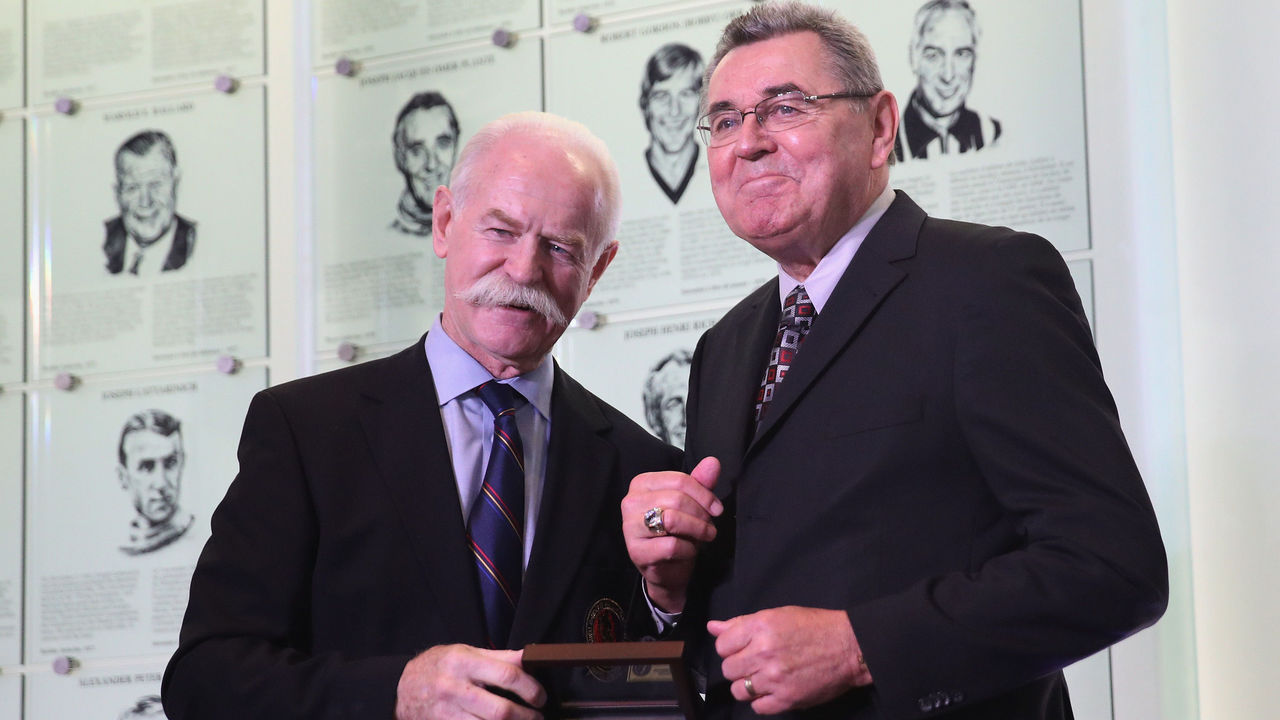 Career stats: 421 GP, 122 G, 156 A (253 points in 252 WHA games)
Achievements: First Eastern European player to defect from a communist country to pursue hockey in North America, one world championship gold medal
Teams played for: Detroit Red Wings, St. Louis Blues, New York Rangers
"This is the proper time to thank the country of Canada for giving me the chance to live my life the way I would like to live," Nedomansky said. "Coming here between 1962 and 1974 gave me a chance to see how Canadian hockey looks, played in small cities across the country."
Builders
Jim Rutherford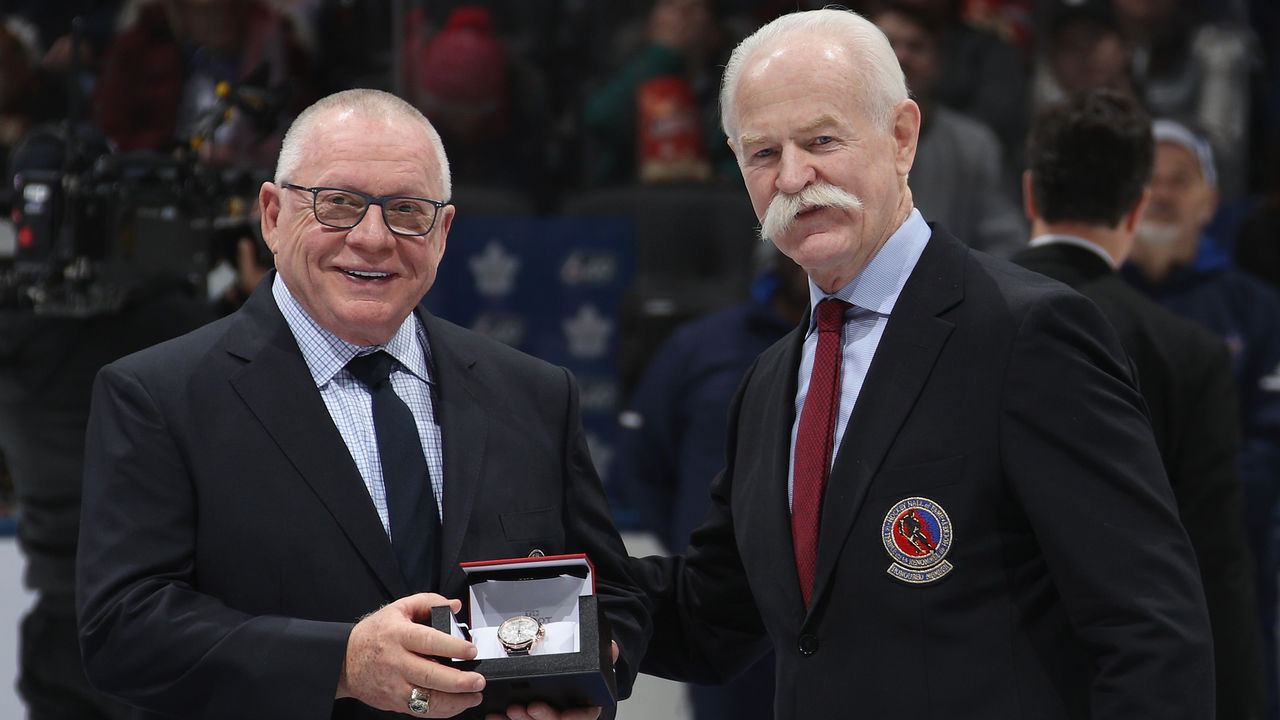 Achievements: Only general manager in NHL expansion era to win Stanley Cup with multiple teams (2006, 2016, 2017)
Teams: Hartford Whalers/Carolina Hurricanes, Pittsburgh Penguins
"My advice to people is don't ever let anyone tell you (that) you can't do something," Rutherford said. "Because that was the story of my career. And the more they told me that, the more I was determined to do it."
Jerry York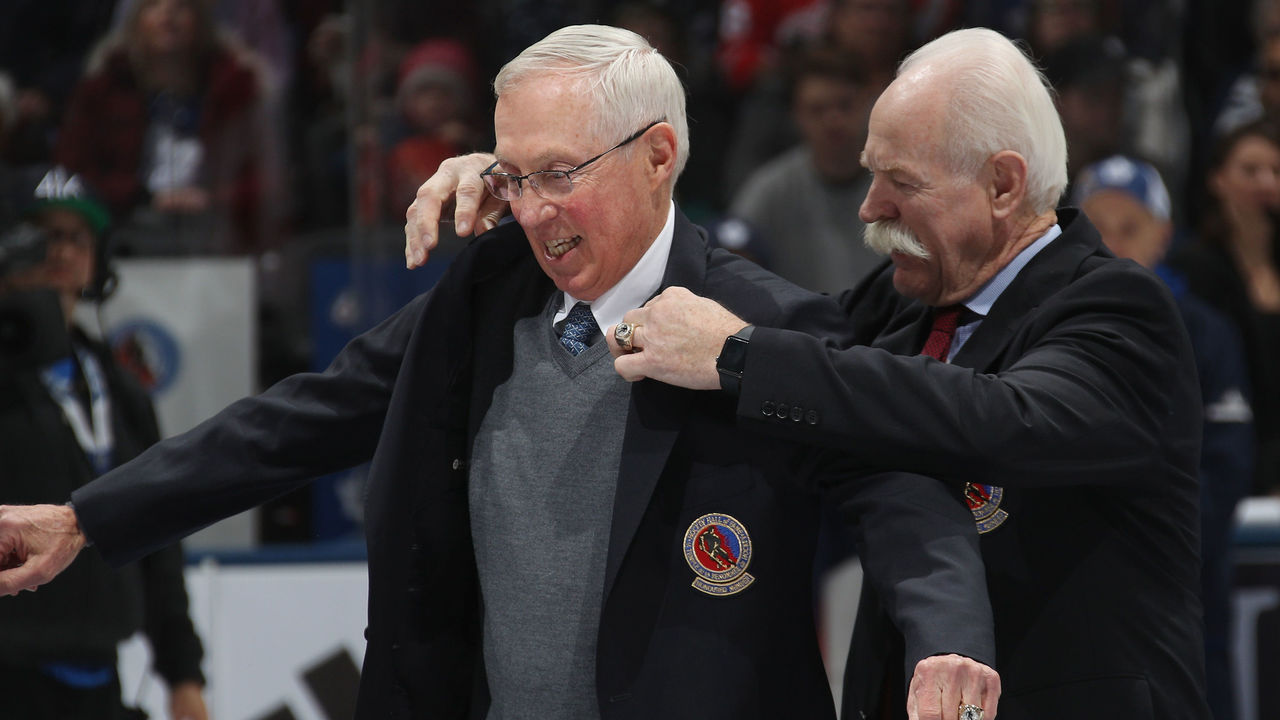 Achievements: All-time winningest coach in NCAA Division I history, Five national championships
Teams: Clarkson University, Bowling Green University, Boston College
"I love coaching, but I've loved the people I've coached. We aren't coaching pucks, we're coaching people," York said.
Comments
✕
2019 Hockey Hall of Fame induction roundup
  Got something to say? Leave a comment below!