For more fantasy coverage, check out theScore's 2019-20 fantasy basketball draft kit.
Here are five players to target in the middle rounds of your fantasy draft - roughly between picks 50-100 - who could make a significant leap toward producing top-50 value this season.
PG Ricky Rubio, Suns
theScore ranking: 75 overall, PG28
Yahoo ADP: 84 overall, PG28
After averaging just 5.7 assists per game in Utah, the Phoenix Suns give Rubio the opportunity to duplicate his early career numbers. The team lacks another true veteran distributor on the roster, but does boast a number of exciting finishers, including Devin Booker and Deandre Ayton.
The best part is that this season is all about the development of the younger Suns. Therefore, even when Phoenix is down 20 in the third quarter - a probability given their lack of depth and experience - Monty Williams likely won't pump the brakes.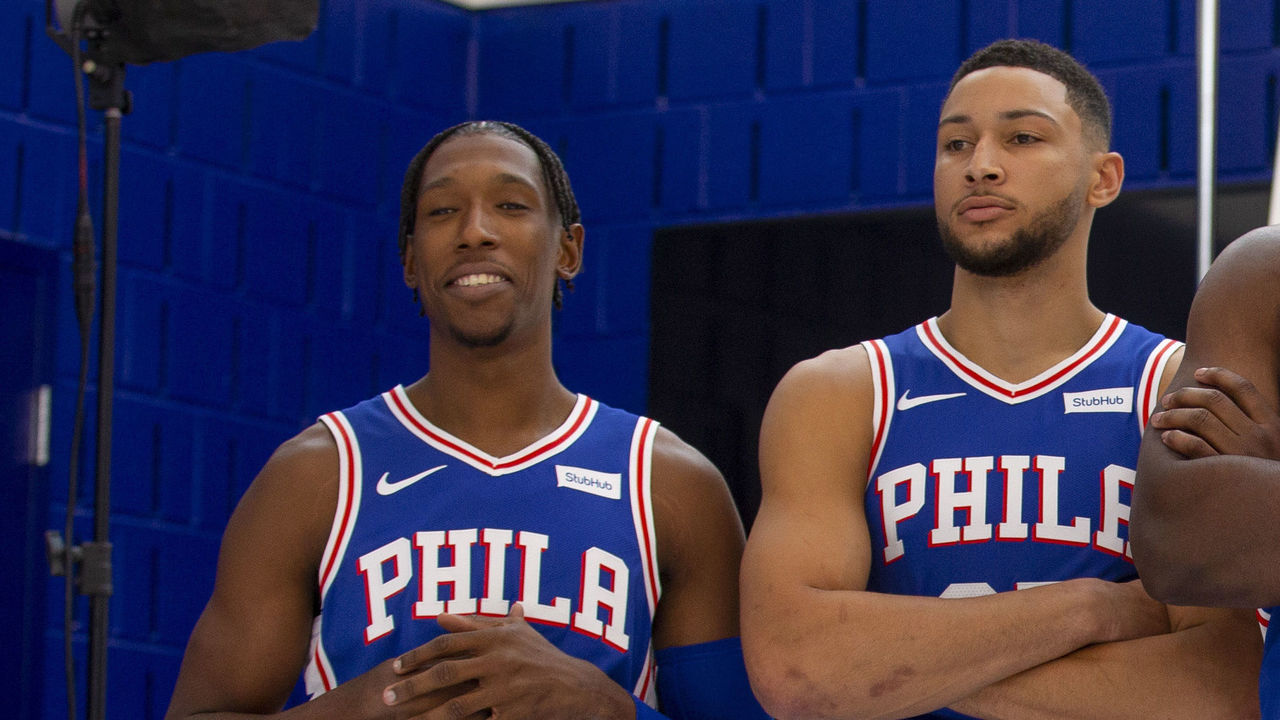 SG Josh Richardson, 76ers
theScore ranking: 57 overall, SG19
Yahoo ADP: 66 overall, SG19
The breakout expected from Richardson last year wasn't quite as spectacular as some expected. Still, 16.6 points, 4.1 assists, 3.6 rebounds, 2.2 made 3-pointers, and 1.1 steals per game is a solid foundation.
Now with the Philadelphia 76ers, Richardson is slated to be the only traditional guard in the starting lineup, pairing with super-sized point forward Ben Simmons in the backcourt. Expect to see improvement in made 3-pointers and assists on the offense, and if Brett Brown lets him freelance on the defensive end, averaging north of two steals per game isn't out of the question.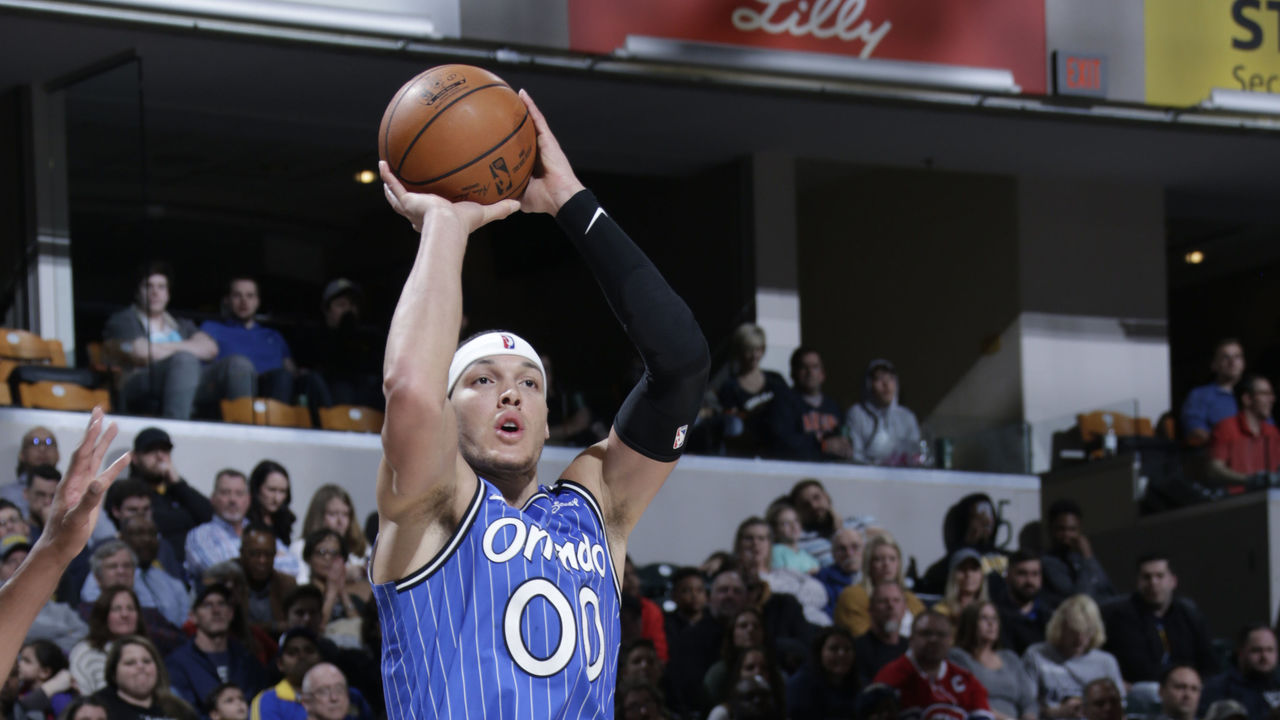 SF Aaron Gordon, Magic
theScore ranking: 49 overall, SF10
Yahoo ADP: 60 overall, SF12
Despite a small bump in playing time to 33.8 minutes per game last year, several of Gordon's fantasy numbers fell from their 2017-18 levels. On the plus side, his assist rate did improve from 11.7% to 16.6%, resulting in 3.7 helpers per game, and he also shot a career-best 34.9% on 3-pointers.
It's time for Gordon to put his above the rim finishing and playmaking skills together. Remember, he's only 24 and entering Year 2 of a four-year, $80-million extension. It behooves the Orlando Magic to give Gordon every opportunity to bounce back and break out.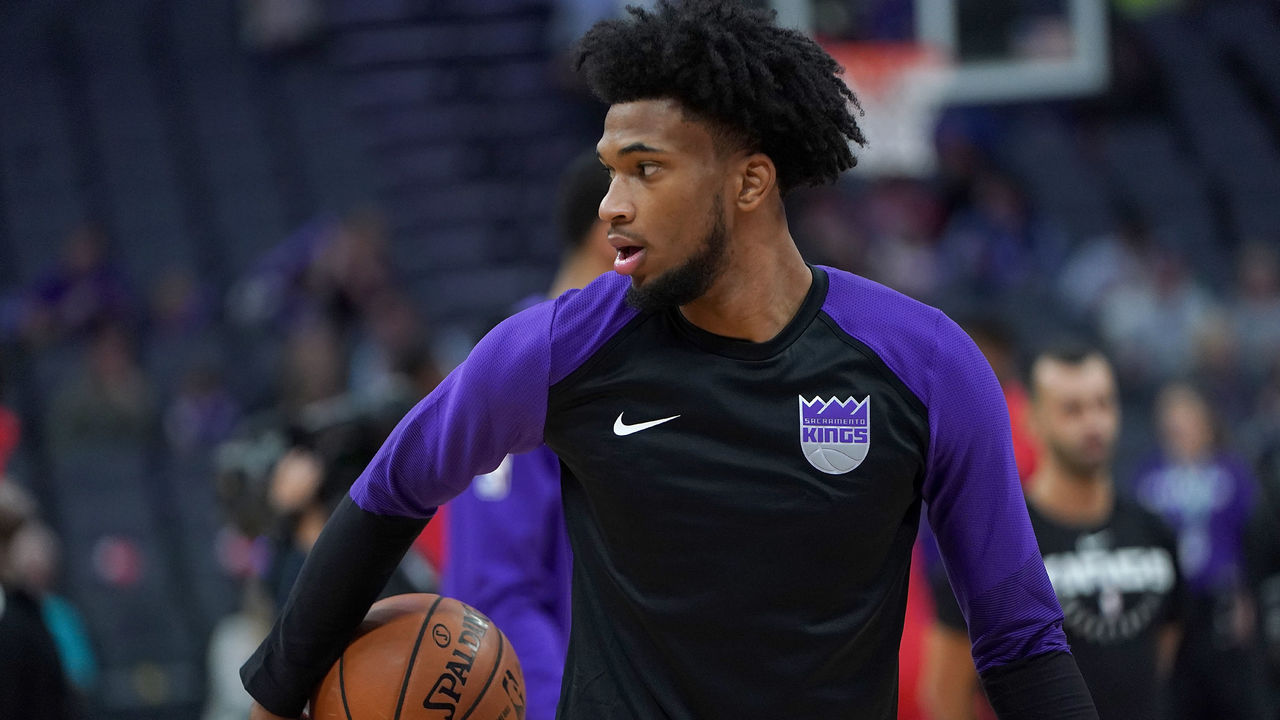 PF Marvin Bagley III, Kings
theScore ranking: 65 overall, PF27
Yahoo ADP: 72 overall, PF32
Bagley will see more than 25.3 minutes per game in Year 2. As a representation of what that might look like, here are last year's stat lines stretched over 30 minutes per night: 17.7 points, nine rebounds, and 1.2 blocks per game.
Those numbers are pretty similar to LaMarcus Aldridge's early in his career, except LMA's diet of mid-range shots led to fairly middling field-goal percentages and virtually no made 3-pointers. In comparison, Bagley shot 50.4% from the field despite hitting just 31.3% of his 1.5 long-range attempts per game. Bagley is already more polished than the seven-time All-Star power forward, who was a perennial top-50 fantasy talent. With a little maturation, he could hit the top-40 as early as next season.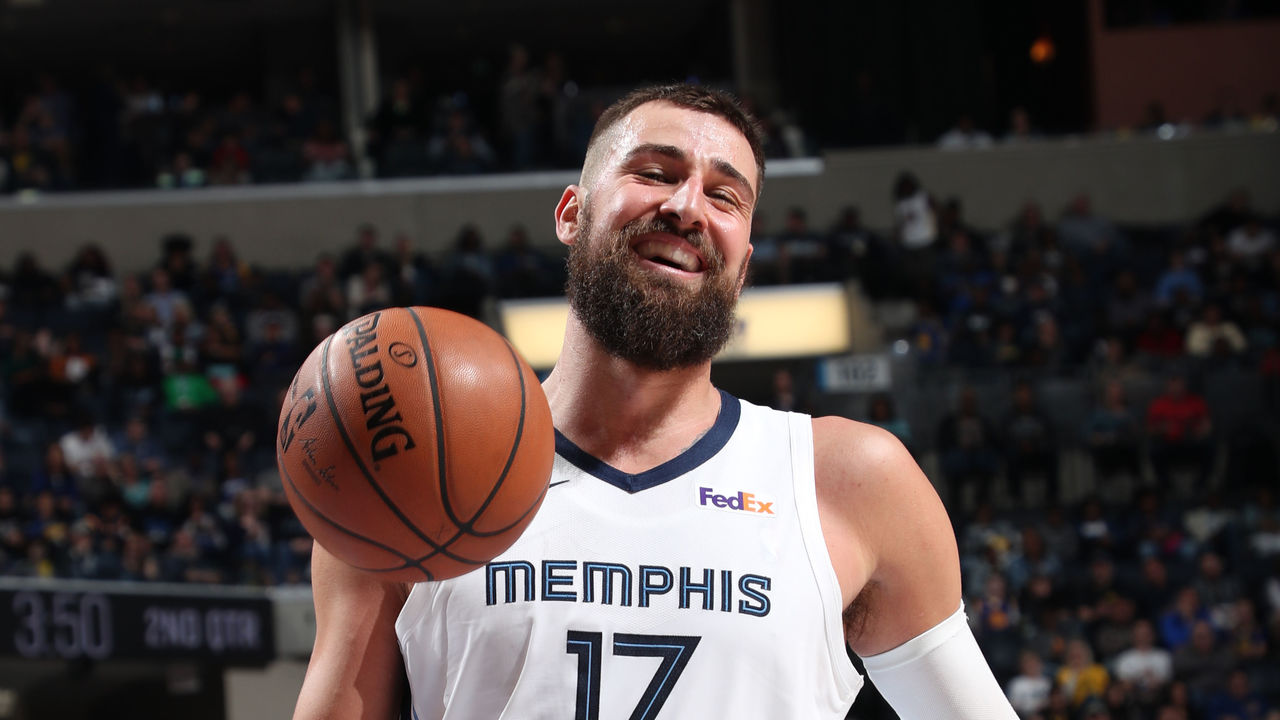 C Jonas Valanciunas, Grizzlies
theScore ranking: 46 overall, C16
Yahoo ADP: 64 overall, C24
At just 27, Valanciunas is one of the oldest and most experienced players in the Memphis locker room. The dependable center is essentially the Grizzlies' version of Rubio - a steady hand on offense and a stable backbone on defense. The development of Ja Morant and Jaren Jackson Jr. will benefit from the Lithuanian's presence.
Valanciunas showed immediate statistical improvement after landing in Memphis in the Marc Gasol trade, averaging 19.9 points, 10.7 rebounds, 2.2 assists, and 1.6 blocks per game. The Grizzlies won't prioritize JV's touches at the expense of Morant and Jackson, but someone is going to have to score and rebound when the young guns are firing blanks.
(ADP figures courtesy: FantasyPros)