Age should always be a concern in fantasy, but it shouldn't deter owners from drafting certain players altogether.
While most veterans experience a natural decline in production after playing for a decade or so, some remain effective well into their 30s for a variety of reasons. Their success is often due to their respective roster situations as much as their ability to sustain individual skill.
Most fantasy hockey owners won't think twice about drafting aging superstars like Alex Ovechkin, Evgeni Malkin, and Brent Burns, and rightfully so. There are other players of relatively advanced age, however, who will likely have them on the fence. In some cases, such hesitancy is unnecessary.
Here are three experienced players primed to overcome Father Time and be more than reliable fantasy contributors in 2019-20:
Pekka Rinne, G, Predators
The longtime Nashville netminder will turn 37 in early November, and though that is always cause for concern, there are a couple of reasons you shouldn't worry about Rinne this season.
Rinne still plays behind one of the stingiest defense corps in the NHL. The Predators allowed the fourth-fewest goals per game in the league in 2018-19 and were a top-10 club in terms of average shots allowed. P.K. Subban is no longer in the fold, but fellow blue-line stalwarts Roman Josi, Ryan Ellis, and Mattias Ekholm all return, so look for Nashville to once again be one of the NHL's best defensive clubs.
Despite struggling in the playoffs for a second straight year, Rinne was his usual steady self during the regular season, when it obviously matters most for fantasy.
Across 56 games, Rinne posted a .930 save percentage at 5-on-5, good for sixth in the NHL among goalies with at least 41 games played. He also authored the league's second-best high-danger save percentage (.875) and sixth-best goals saved above average (13.54) among qualified netminders.
Ryan Suter, D, Wild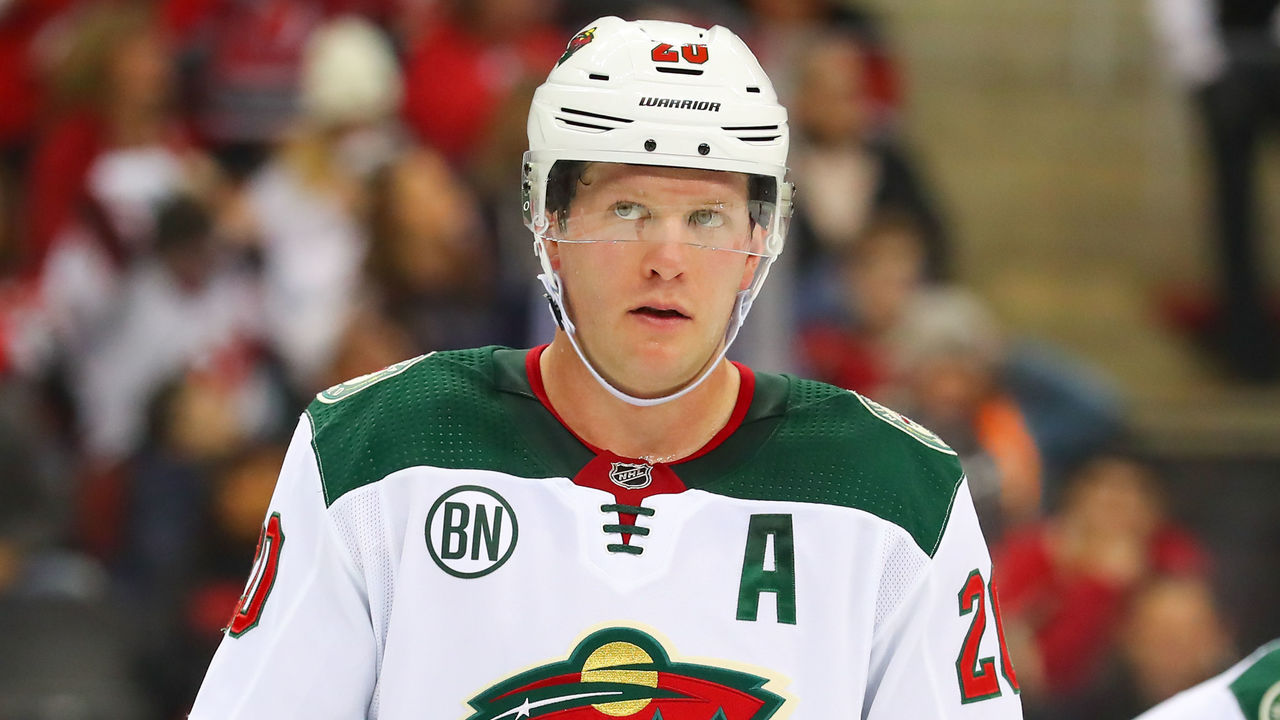 Suter is never a sexy fantasy pick, but he's as consistent and dependable as any defenseman over the grind of the regular season. The workhorse will turn 35 in January, but don't let that stop you from selecting him where you normally would.
The 14-year veteran is currently going off the board around Pick 135 in most Yahoo fantasy drafts. While there are younger, higher-upside blue-liners getting drafted in that range, Suter is a lock for 40-plus points, having averaged 49 over the last two campaigns while leading the NHL in average ice time (26:42) over that span. He's also incredibly durable, missing only four games over the last four seasons despite the heavy workload.
Suter is an assist machine who plays more than anyone else in the league and still contributes on the power play. Even if his ice time decreases slightly during the upcoming campaign, you can still bank on the grizzled rearguard as an upper-tier defenseman in most fantasy leagues.
Phil Kessel, RW, Coyotes
Kessel will be 32 on opening night, and while not exactly "old," he will be suiting up for his 14th NHL season.
The winger's move from a Pittsburgh Penguins roster featuring several all-world teammates to a Coyotes club with fewer offensive weapons will cause some fantasy owners to pass on him in drafts. But Kessel's proven so consistently productive throughout his career, both at even strength and on the power play, that writing him off entirely would be foolish.
He won't be surrounded by as much firepower in Arizona as he was in Pittsburgh - a fact which will lead to at least a slight dip in offensive output - but he will be relied upon far more heavily, so he'll likely be more proactive in creating scoring chances. More opportunity should bode well for his overall production and could help offset any significant decrease precipitated by less potent linemates.
Though you likely shouldn't draft Kessel as early as you might have in the past, you can still bank on solid RW2 numbers in 2019-20 if you snag him in the middle rounds.
(Analytics courtesy: Natural Stat Trick)