The NHL is famous for its parity come playoff time.
Over the last four years, we've seen a team win back-to-back championships, an expansion team make the final, and a pair of clubs win the first titles in franchise history. All bets are off in the springtime, but that doesn't mean some teams aren't better built for success than others.
Looking at four key factors for all 32 organizations (yes, Seattle was included in this exercise), we've ranked each team's chances of winning a Stanley Cup over the next three seasons. In this edition, we focus on the Central Division.
Note: The 32 teams in the exercise were given combined Stanley Cup odds that total 300 percent - 100 percent per year.
Minnesota Wild: 0.9 percent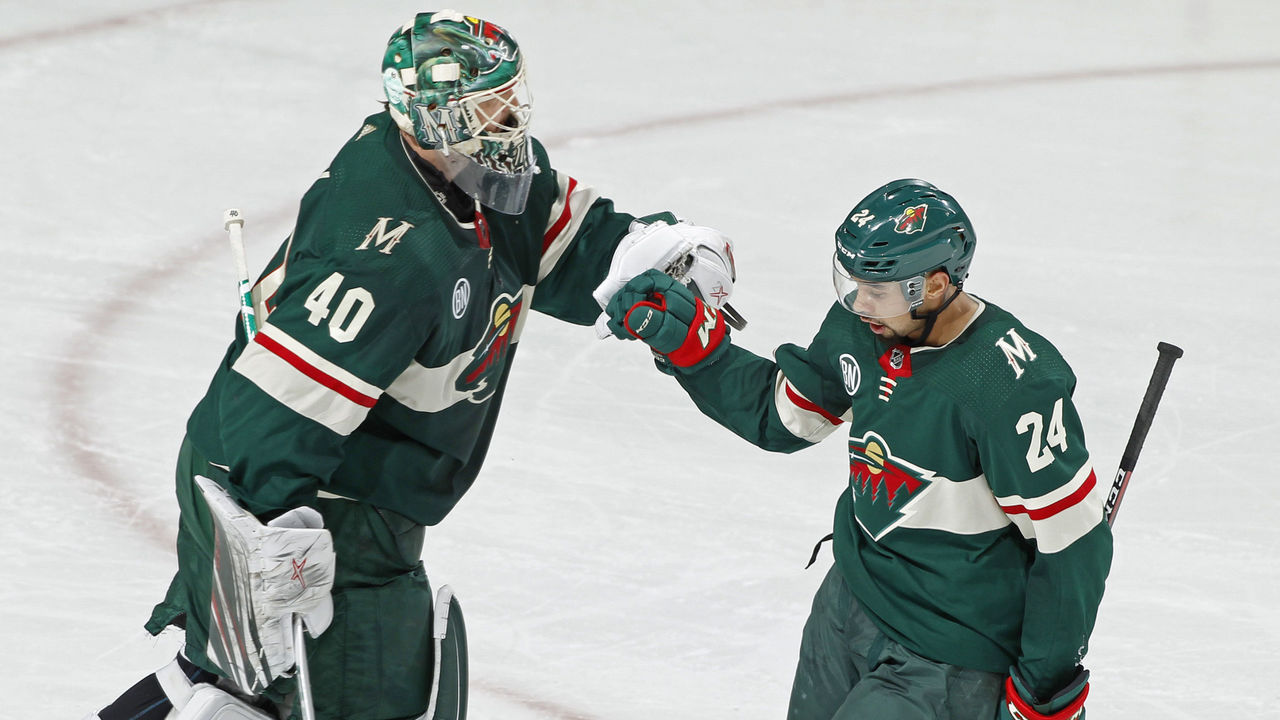 | Cap Flexibility | Cornerstone Players | Ascending Talent | Coaching/Management |
| --- | --- | --- | --- |
| ★★★☆ | ★☆☆☆ | ★☆☆☆ | ★★☆☆ |
After six consecutive disappointing playoff exits, the Wild took a drastic turn for the worse in 2018-19, managing just 83 points and missing the postseason altogether. A series of questionable moves cost GM Paul Fenton his job after just one season, indicating organizational instability. The club's core is old, and the roster doesn't feature much young talent. Prospects Matthew Boldy and Kirill Kaprizov are nice pieces, but their NHL timelines are unclear and it's unlikely either player can single-handedly turn things around. Two of the league's most cumbersome contracts - Zach Parise and Ryan Suter at $7.538 million a year each - are on the books until 2025. In a division as deep as the Central, so many issues do not a championship recipe make.
Chicago Blackhawks: 4 percent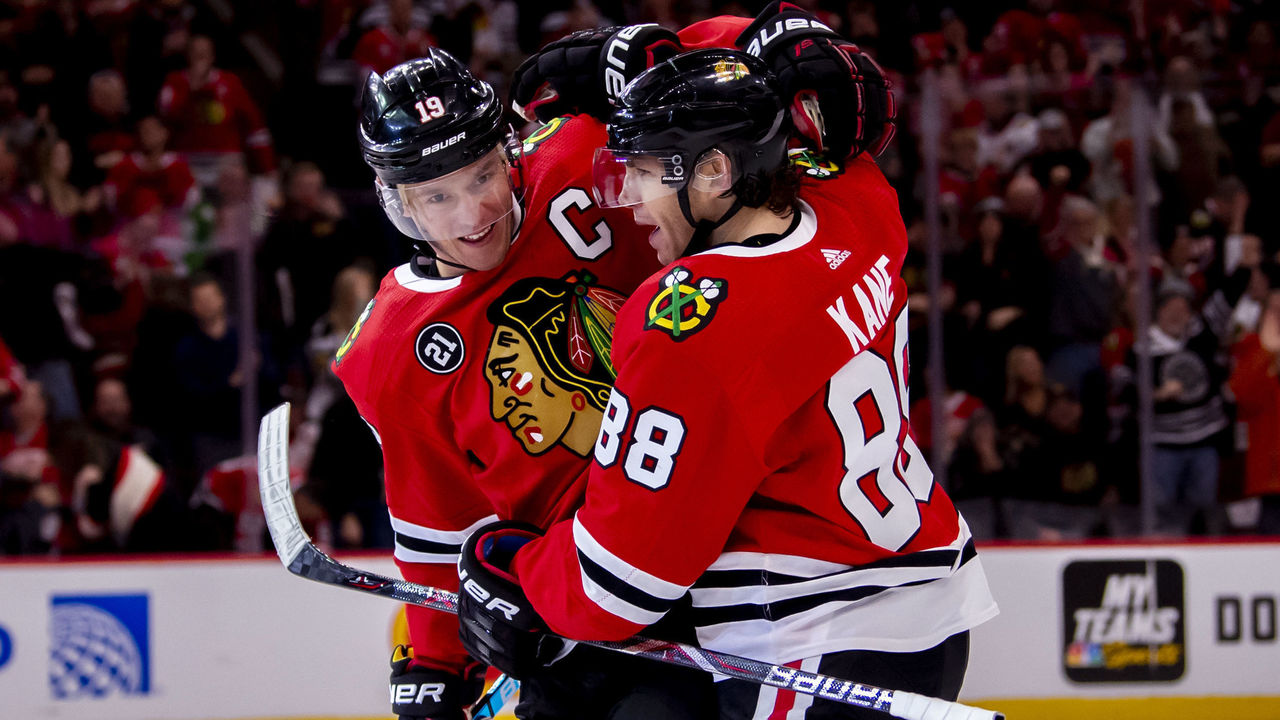 | Cap Flexibility | Cornerstone Players | Ascending Talent | Coaching/Management |
| --- | --- | --- | --- |
| ★★☆☆ | ★★☆☆ | ★★★☆ | ★★☆☆ |
As long as Patrick Kane and Jonathan Toews are around, the Blackhawks will be relevant. But the team that won three Cups in six seasons from 2010-15 has hit a roadblock, missing the playoffs in each of the past two campaigns. As such, Chicago has undergone significant retooling to get younger. Alex DeBrincat is going to be a star if he isn't already, Dylan Strome has turned out to be a tremendous acquisition, and both Adam Boqvist and Kirby Dach project as impact NHLers. That said, each year the youngsters take to develop leaves Kane and Toews another year older, so the Blackhawks' window isn't exactly wide open.
St. Louis Blues: 12 percent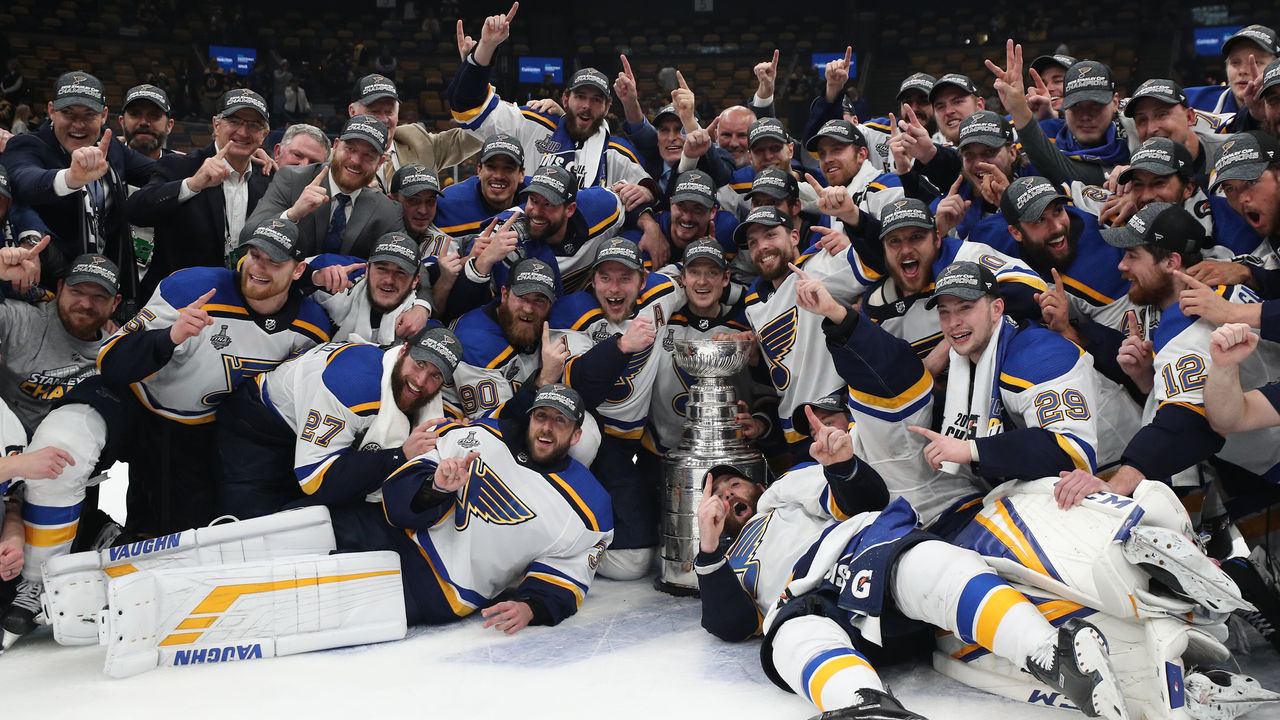 | Cap Flexibility | Cornerstone Players | Ascending Talent | Coaching/Management |
| --- | --- | --- | --- |
| ★★★☆ | ★★★☆ | ★★☆☆ | ★★★★ |
The Blues got their rings, so even if the next three years aren't prosperous, fans in the Gateway City probably won't mind too much. Fortunately, St. Louis projects to be competitive a little while longer. While the core players aren't quite spring chickens, Ryan O'Reilly, Vladimir Tarasenko, and Alex Pietrangelo should remain productive for a few more years, and the roster is infused with some nice young talent. It shouldn't be forgotten that Doug Armstrong is a top-notch GM and the club has a head coach in Craig Berube who won a championship in his first year behind St. Louis' bench. The biggest question is whether Jordan Binnington is a legitimate stud or a flash in the pan. If it's the former, the Blues are in great shape to remain in contention.
Winnipeg Jets: 12 percent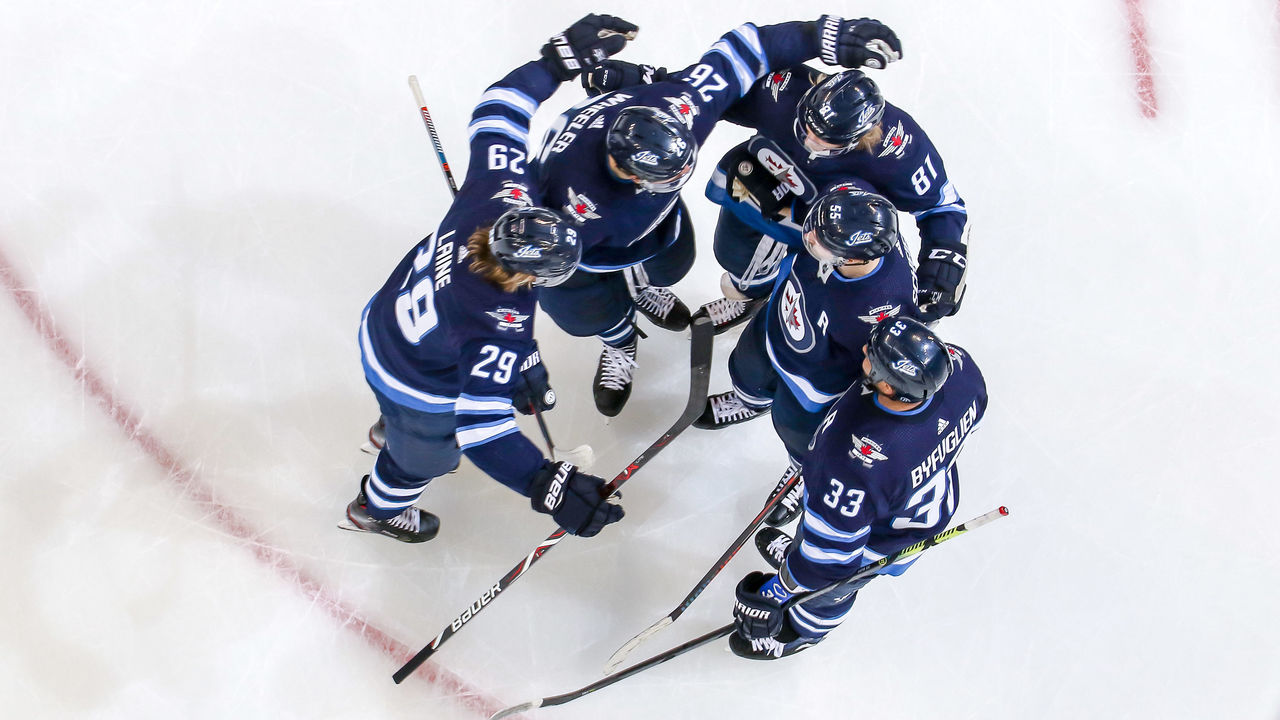 | Cap Flexibility | Cornerstone Players | Ascending Talent | Coaching/Management |
| --- | --- | --- | --- |
| ★★☆☆ | ★★★★ | ★★★☆ | ★★★☆ |
The Jets are primed to compete for a long time, but their window isn't quite as wide as it was when they reached the Western Conference Final in 2018. While cap space is a serious issue for 2019-20, things should get easier over the following two seasons depending on Patrik Laine and Kyle Connor's next contracts. Those two, along with Mark Scheifele, Blake Wheeler, Dustin Byfuglien, and Josh Morrissey, form a tremendous core. The roster lacks depth down the middle of the ice and the blue line took a significant hit with the losses of Jacob Trouba and Tyler Myers, but Winnipeg does have a solid prospect pool to potentially help prolong its period of contention. The Jets should have no issues making the postseason for the foreseeable future so long as everybody's healthy.
Dallas Stars: 16 percent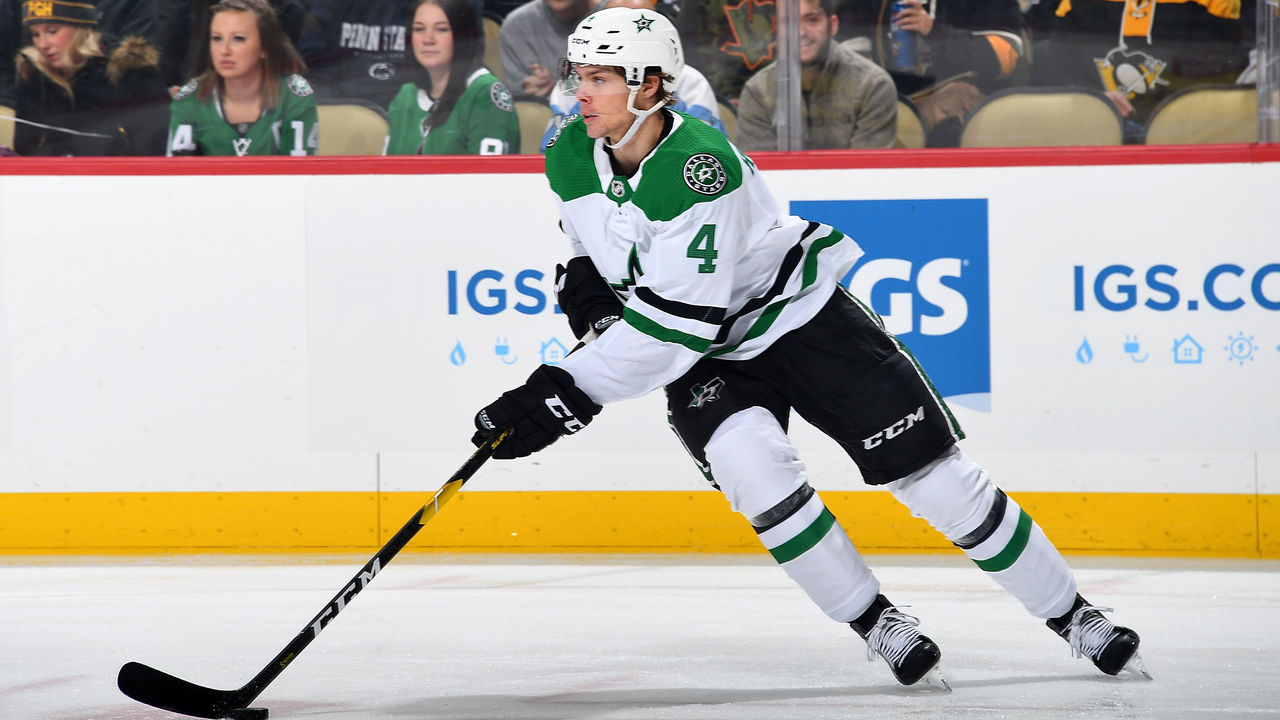 | Cap Flexibility | Cornerstone Players | Ascending Talent | Coaching/Management |
| --- | --- | --- | --- |
| ★☆☆☆ | ★★★☆ | ★★☆☆ | ★★★☆ |
Dallas made a couple of major summer splashes, signifying it's ready to go for a Cup. Adding Joe Pavelski and Corey Perry to a forward group that already features Tyler Seguin, Jamie Benn, and Alexander Radulov gives the Stars some much-needed depth. It's not the youngest arsenal of offensive weapons, but Dallas has two stalwarts on the back end in John Klingberg (26) and Miro Heiskanen (20) and a Vezina candidate in Ben Bishop. Things get murkier for the Stars beyond this exercise's three-year window, but right now, they're in the thick of the race.
Nashville Predators: 18 percent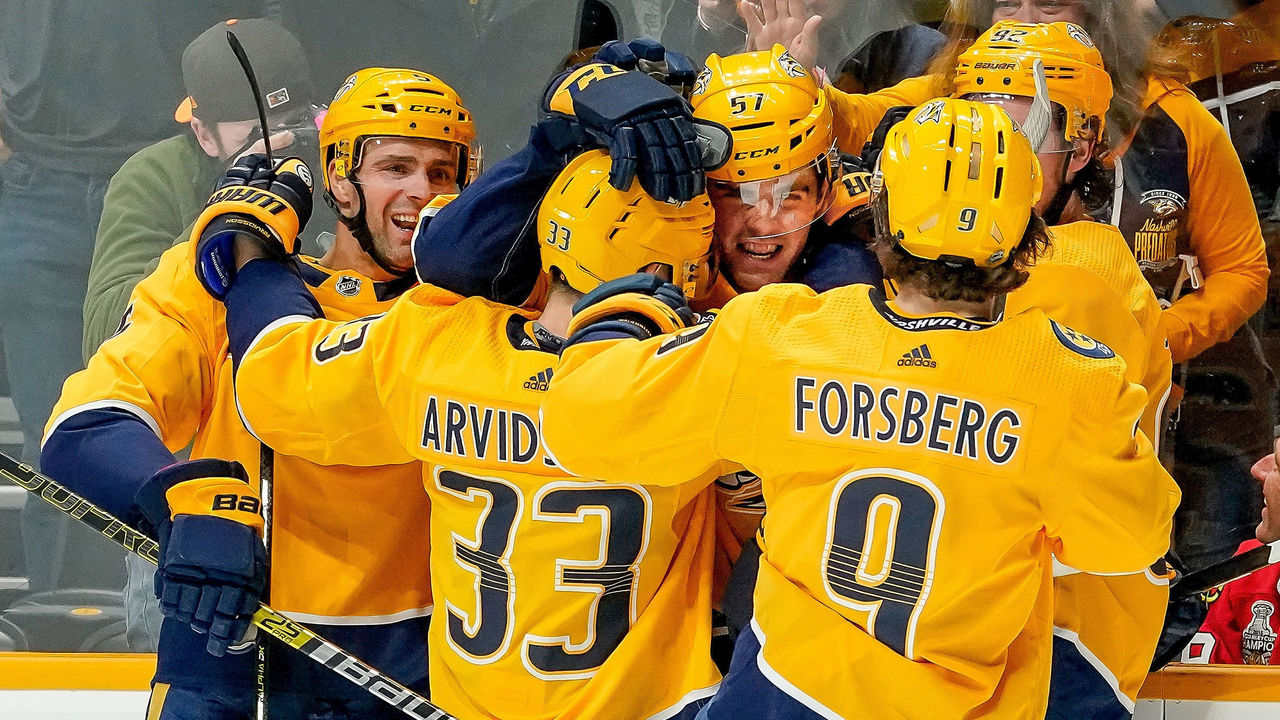 | Cap Flexibility | Cornerstone Players | Ascending Talent | Coaching/Management |
| --- | --- | --- | --- |
| ★★★☆ | ★★★☆ | ★★☆☆ | ★★★★ |
The Predators have been in the Cup-contention conversation for years now and they're certainly built to be competitive over the next three seasons. David Poile is the league's longest-tenured GM and has never shied away from making franchise-altering moves, most recently shipping P.K. Subban to the Devils to free up money to sign Matt Duchene. With Subban out and Duchene in, Nashville's lineup looks a little more balanced. A deep blue line and a slew of good forwards complement goalie Pekka Rinne - the Preds' biggest question mark come playoff time - to compose a roster that doesn't really have any holes. One just has to wonder when their time will come.
Colorado Avalanche: 22 percent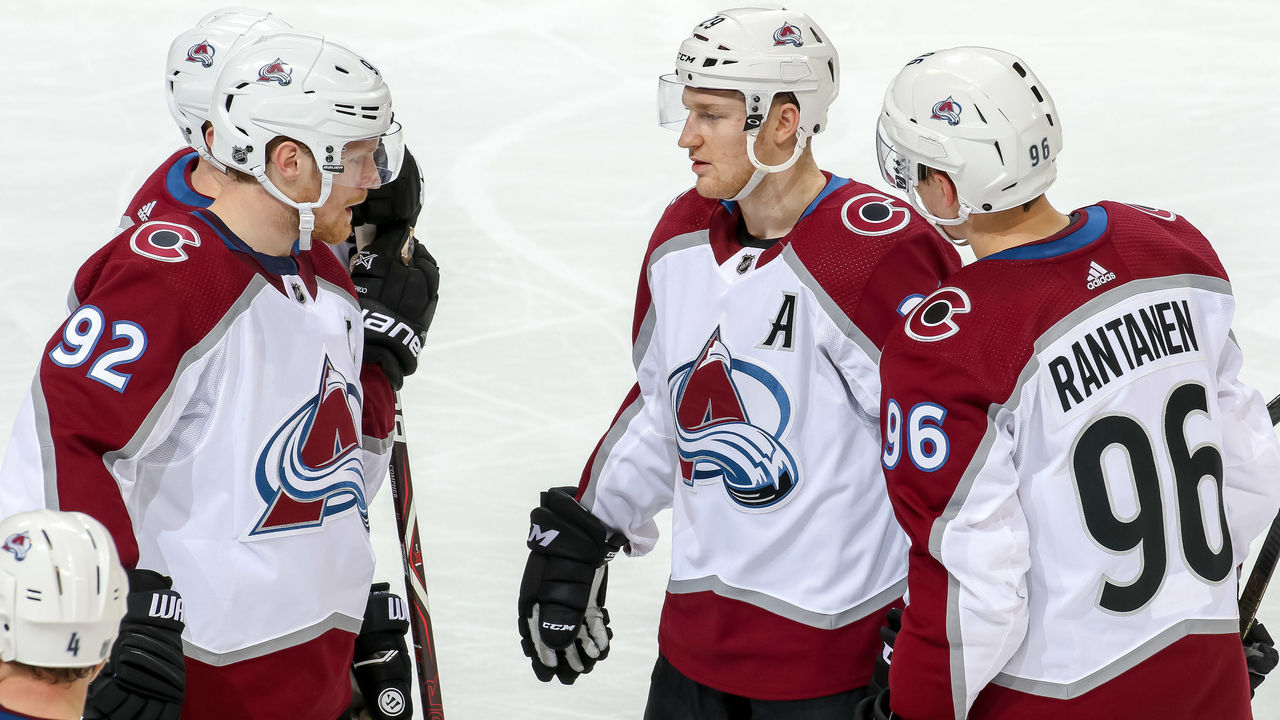 | Cap Flexibility | Cornerstone Players | Ascending Talent | Coaching/Management |
| --- | --- | --- | --- |
| ★★★★ | ★★★☆ | ★★★★ | ★★★☆ |
That 48-point season seems like a lifetime ago. Since being the laughingstock of the league in 2016-17, the Avalanche have done nothing but trend upward - quite rapidly. Nathan MacKinnon (23) has burgeoned into one of the NHL's best players, and his chemistry with Mikko Rantanen (22) has formed arguably the most lethal combination in the league. Colorado's current roster has plenty of other talented youth in Cale Makar (20) and Samuel Girard (21), and the franchise has an impressive prospect pipeline built around 2019 fourth overall pick Bowen Byram. That's without even mentioning the offseason acquisitions of Nazem Kadri, Andre Burakovsky, and Joonas Donskoi, or the fact the team boasts over $16 million in cap space (though that figure will take a significant hit once Rantanen gets a new deal). The Avs are the consensus pick of fans and pundits alike to become the next powerhouse - with good reason.
Others in this series:
Metropolitan Division (August 1)