Although it'll take at least another year to come into focus, a new NBA power has risen in the East, with news Sunday that Kevin Durant and Kyrie Irving will join the Brooklyn Nets on respective four-year contracts at the onset of free agency.
Brooklyn's methodical rise from the abyss can't be overstated.
A shortsighted 2013 deal to acquire what remained of Kevin Garnett, Paul Pierce, and Jason Terry left the Nets in a hopeless situation. They were atrocious - recording 177 losses over three seasons between 2015-16 and 2017-18 - had no young building blocks in place, and were devoid of the draft picks most bad teams rely on.
In the midst of that rubble, general manager Sean Marks - hired in 2016 - quietly began to lay the foundation for a brighter future.
Brooklyn took on unwanted contracts in order to acquire picks - 2019 Rising Stars Challenge participant Rodions Kurucs, for example, was drafted with a pick Brooklyn acquired as a sweetener for taking DeMarre Carroll's contract off Toronto's hands.
The Nets took fliers on high-upside youngsters, like D'Angelo Russell, that other teams, like the Los Angeles Lakers, prematurely discarded. They also hired a promising head coach in Kenny Atkinson, who installed a smart system designed to generate the most efficient shots on the offensive end while limiting those very attempts on the defensive side of the ball.
Suddenly, New York's one-time basketball Alcatraz became a promising development ground for players like Russell, Spencer Dinwiddie, Caris LeVert, Jarrett Allen, and Joe Harris, and the Nets won 42 games in 2018-19. All that was missing was the top-end talent. Marks and the Nets took care of that Sunday, turning their plethora of cap space into Irving and Durant (with Russell lost in the process).
Perhaps none of that groundwork was necessary in their pursuit of Irving. The six-time All-Star's eventual move to Brooklyn was one of the league's worst-kept secrets, with multiple league sources expressing confidence in an eventual Irving-to-Brooklyn agreement as early as February. But it had to speak volumes to Durant, who'll have no time to waste in his pursuit of additional championships once he returns to the court for the 2020-21 season.
The Durant angle, in itself, is fascinating. He's a two-time Finals MVP and might be the best pure scorer the game has ever seen, but he's expected to sit out the entire 2019-20 campaign while recovering from a ruptured Achilles. By the time he returns to the court, he'll be a 32-year-old coming off the worst possible injury for a professional baller, and the Nets will be paying him somewhere in the neighborhood of $38 million to not play basketball in the first year of his contract.
There are obvious risks associated with an investment of that magnitude, and Durant may never be the same. Heck, given how outrageously good Durant has been, it's likely he won't ever be the player he once was. But the Nets don't need him to be.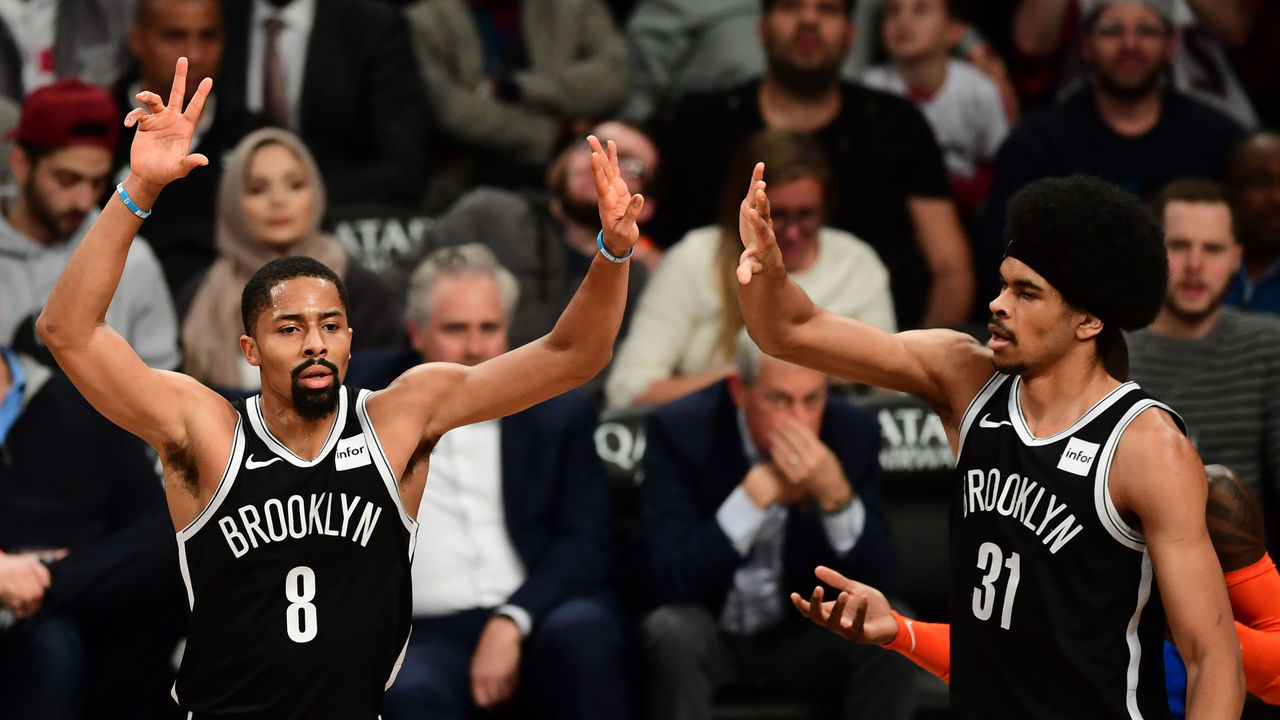 In Irving, Dinwiddie, LeVert, and Allen, Brooklyn already has the potential core of a fringe contender in the wide-open Eastern Conference. Plugging in Durant, even at 75 percent of his peak capacity, could be enough to push the Nets over the edge, and that's without taking into account the type of supporting talent the team should be able to attract over the next four years. They have two transcendent offensive stars, a sound front office, an up-and-coming coach players enjoy working for, and the city of New York behind them.
A reported deal with DeAndre Jordan worth $10 million annually is a steep price to pay for a team with a younger, superior center already on the roster in Allen, but these are the costs of big-game hunting. Jordan is a friend of Durant's, and if overpaying him helped seal the deal with KD, so be it.
Not to mention, if there's one area Allen has proven defensively incapable, it's banging with bigger centers like Joel Embiid. Jordan, at least, won't have that problem.
Until the new-look Nets take the court in October, there will also be questions about Irving's leadership and the role he played in upending Boston's chemistry this past season. But those are concerns for free-agency losers to console themselves with after they strike out. On the court, Irving is an in-his-prime star who's averaged 24.5 points and six assists per game on 48-40-89 shooting over the last three years.
Russell's star turn this season was a feel-good story, but he simply isn't on the same stratosphere as Irving - a talent the likes of which the Nets haven't employed since Jason Kidd's prime years more than a decade ago.
The majority of the league would kill to take on Irving's leadership concerns and Durant's wonky Achilles right now. That the Nets put themselves in position to do so after how far they'd plunged just a few short years ago is one of the great turnaround stories in league history.
Of course, when it comes to superstar transactions, there are usually losers to be found, and the biggest of those resides only eight miles away at Madison Square Garden.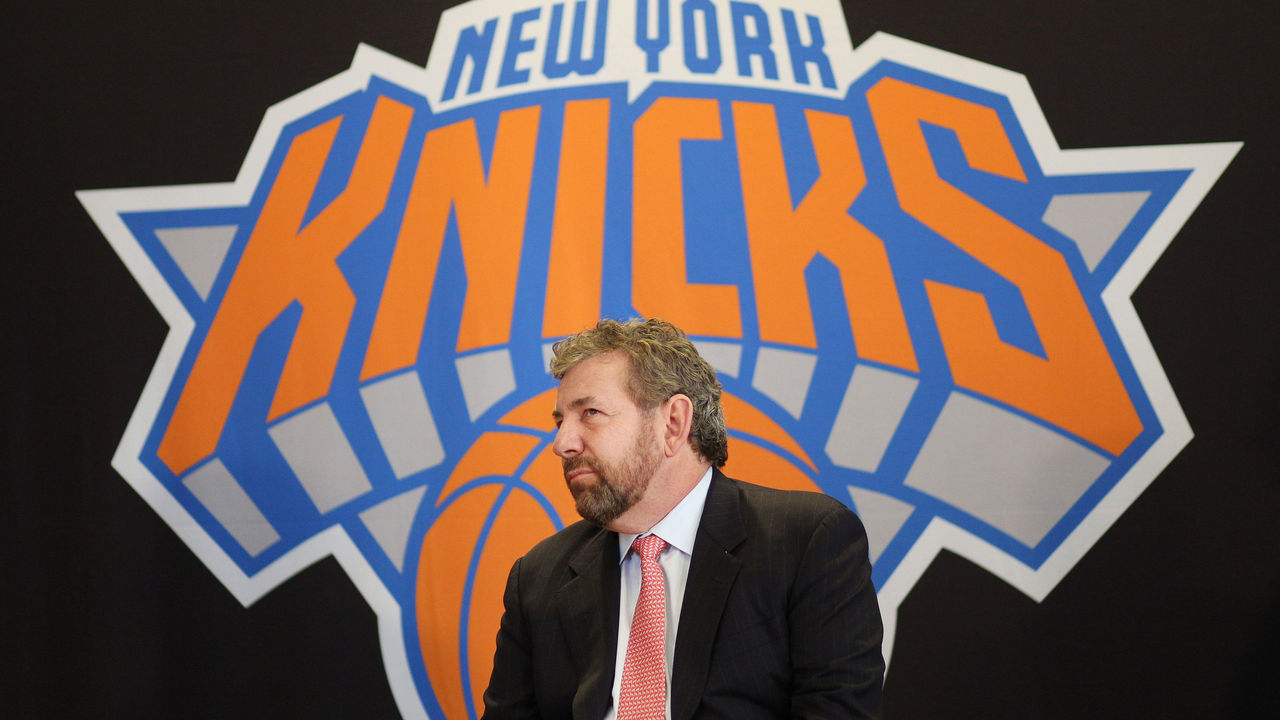 The Knicks hoarded cap space for a starry free-agent class, again, only to come up empty, again.
While the Nets prepared for that historic class by building a reputable franchise from the ground up, the Knicks expressed unfounded confidence while maintaining their reputation as one of the worst-run organizations in pro sports.
This is a team that ran Kristaps Porzingis, a budding superstar still on his rookie-scale contract, out of town in order to open up the cap space they're now using on players like Julius Randle, Taj Gibson, and Bobby Portis. The Knicks then had the audacity to suggest they weren't prepared to max out Durant, anyway. That's ludicrous.
Last week, the Knicks were fined $50,000 for banning the critical New York Daily News from covering a post-draft media conference. In terms of appealing New York basketball franchises, the Nets have become everything the Knicks are not, and it cost James Dolan's team dearly when it mattered most.
The Warriors took a devastating loss in their own right Sunday.
Yes, Golden State won two championships with Durant in the fold, and landing KD three years ago helped them assemble what might've been the greatest team of all time. But that partnership also ended with an injury that'll forever leave questions lingering about how the Warriors treated Durant in a season that also included Draymond Green daring him to walk away.
The Warriors reached a level of success Knicks-level losers can only dream of, but they lost Kevin Durant today. For that, there can be no positive spin.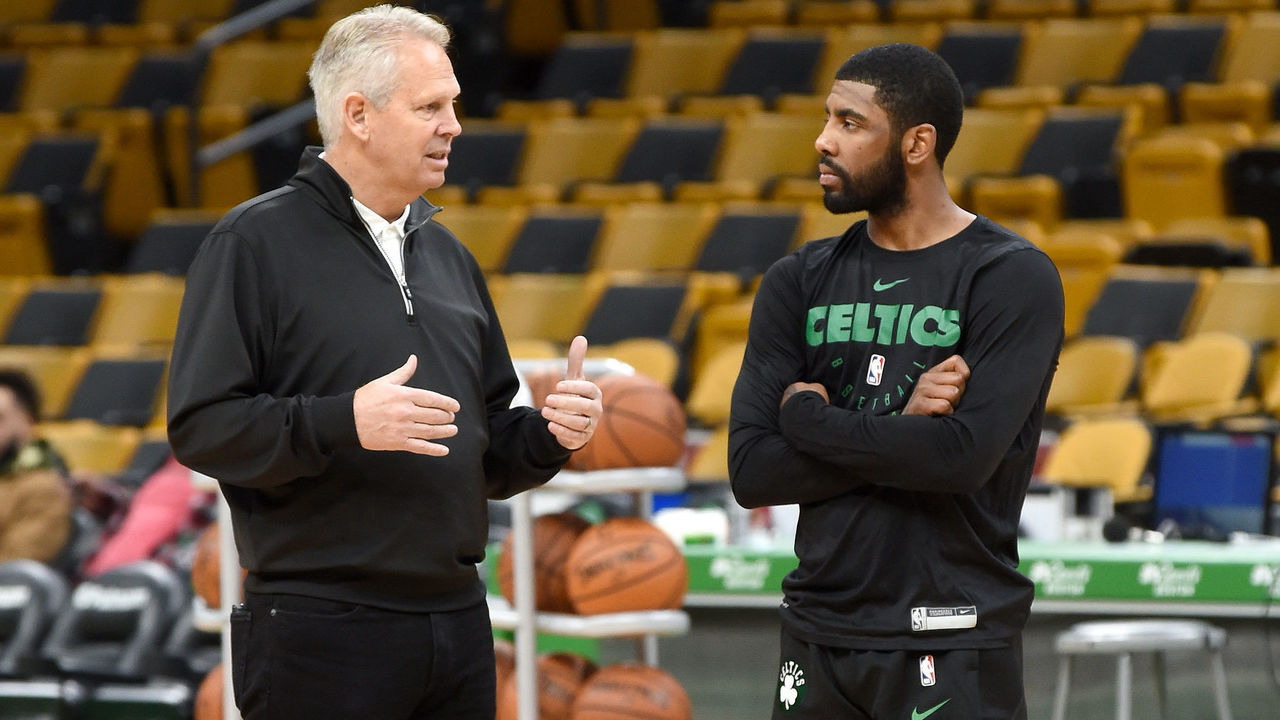 Lastly, no Kemba Walker-flavored sugarcoating can mask the Celtics' fall from grace.
Boston was once the team on the other end of that 2013 trade that robbed Brooklyn of all its future assets. The Celtics then used those building blocks to construct a team many envisioned would rule the East for years to come, with the crown jewel of that process coming when they acquired Irving in 2017. Two years later, that era officially comes to an end with Irving headed to the same Nets team Boston once fleeced, without even an NBA Finals appearance to show for it.
Certain factors, like Gordon Hayward suffering a gruesome leg injury in his Celtics debut, were beyond Boston's control. But the team also overvalued its own young players and sat on its hands for far too long, standing idly by as Eastern Conference contenders like Toronto, Milwaukee, and Philadelphia moved on without them.
You can now add Brooklyn to that list, with Marks wheeling and dealing circles around Danny Ainge.
Given the sheer talent up for grabs this summer, we always knew this week had the potential for absolute madness, tilting the NBA's balance of power for years to come. But who could've expected the Nets would leave everyone else in their dust before free agency had even officially tipped off?