The Black Course at Bethpage State Park in Farmingdale, N.Y., will host the world's best for the 2019 PGA Championship, but it also can be played by anyone willing to take on a beast of a public course.
Bethpage Black is certainly the most accessible major championship venue for the average weekend warrior - the complete opposite of Augusta National. Getting a tee time at the 7,459-yard, par-70 track isn't always easy, but if you do happen to secure a spot, expect to pay a reasonable fee to give it a go.
For New York state residents, the highest price is $75 for a weekend round and $45 for twilight. For everyone else, it's $150 for a primetime slot; not too shabby compared to the $550 it costs to play another 2019 major championship course - Pebble Beach.
The Black Course even has a warning sign in case golfers need a reminder of what they're getting into:
Obviously, the professionals teeing it up for the season's second major don't have to worry about green fees or a warning sign, but they still have to deal with the monster that is Bethpage Black.
Tournament history
Though it's extremely challenging for amateurs, even PGA Tour professionals struggle on the Long Island property. Bethpage Black hosted the U.S. Open in 2002 and 2009, and in both instances played as the most difficult course on Tour, a typical result for a U.S. Open venue. But even when The Barclays was played here in 2012 and 2016, it played three-quarters of a stroke over par at 71.75. This week's PGA Championship is set up for a par 70, so expect more black numbers than red.
Of the four winners at Bethpage Black, only Nick Watney managed to win at double-digits under par with a score of 274. Patrick Reed took home the 2016 Barclays at 9-under, but expect the winning score at this week's PGA Championship to be closer to the numbers posted at previous U.S. Opens; Tiger Woods won in 2002 at 3-under and Lucas Glover claimed his lone major at 4-under par in 2009.
Key holes
No. 4
After a strong three-hole opening stretch at Bethpage Black, including the difficult par-3 third, players will get their first solid birdie opportunity on No. 4. It's a 517-yard par 5 that played close to half a shot under par in the last two tournaments. With few birdie chances on the course, golfers need to take advantage of the first of two par-5 holes.
No. 7
The primary difference between a regular setup and a major setup at Bethpage Black is the seventh. For majors, it's a giant par 4, reaching 524 yards in length. During regular events, the hole is lengthened slightly and played as a par 5, which made it the easiest hole in 2012 and 2016. Expect it to play as the hardest in 2019; some players will struggle to reach this par 4 in two.
No. 14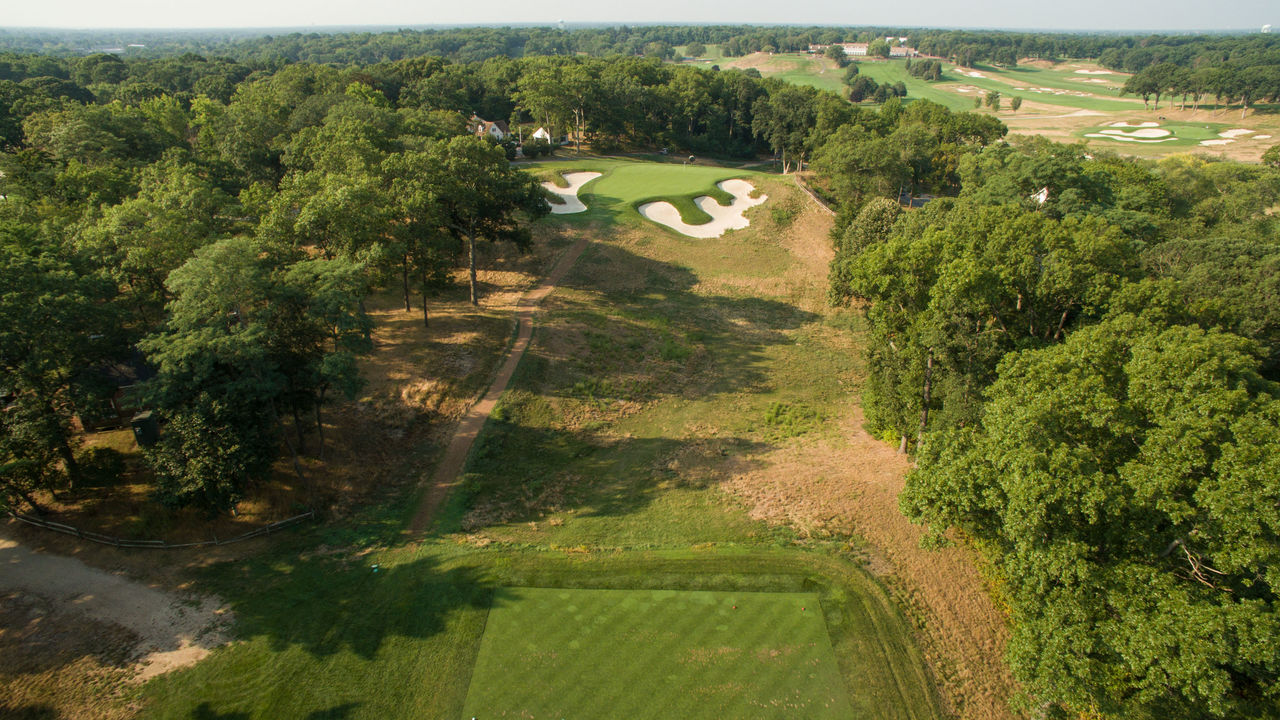 The first par 3 on the back nine is the shortest hole on the course at 161 yards. It's also the only par 3 that had a scoring average under par in the two Barclays tournaments played at Bethpage Black. Players will be aggressive on this hole, but the massive bunker along the green's right side will swallow up plenty of balls and lead to some ugly numbers.
No. 18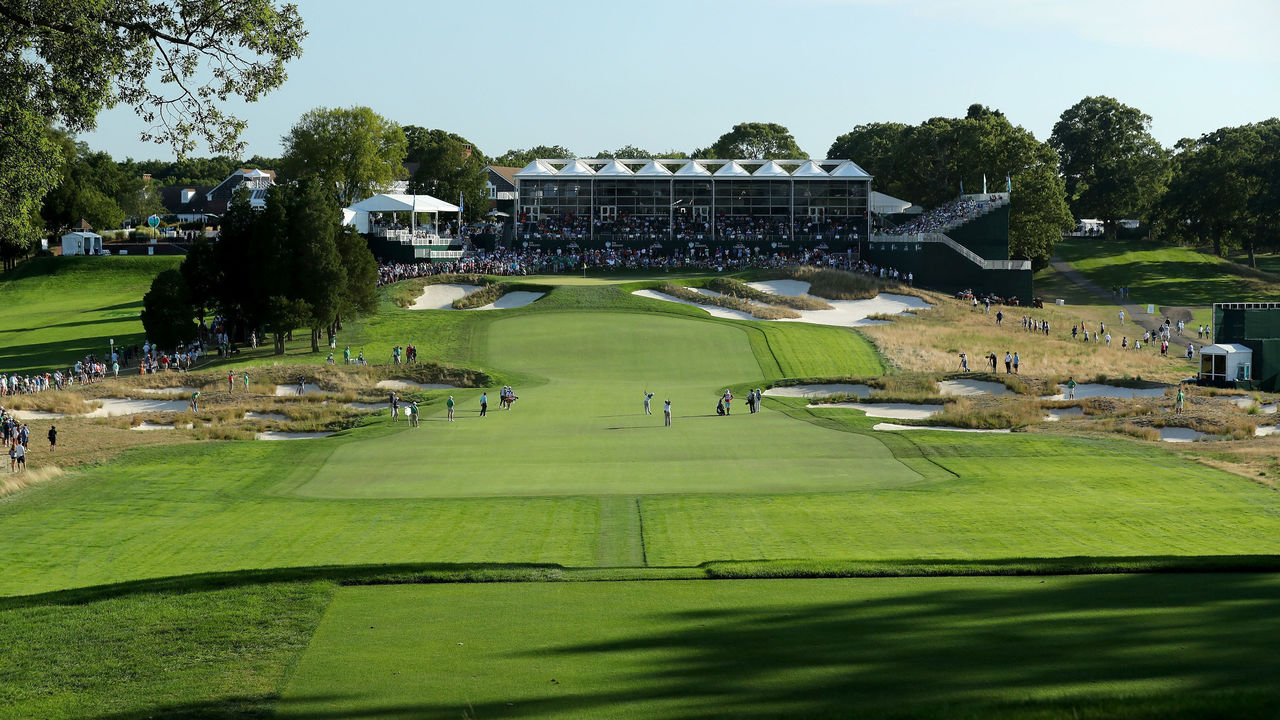 The final hole on the Black Course hosts one of the more difficult tee shots on the course. Bunkers line both sides of the completely straight fairway, which narrows to around 20 yards in width exactly where most players will be trying to land their drives. An errant tee shot on Sunday, perhaps caused by the pressure, could be the difference between winning the tournament and not.