The Los Angeles Angels were running out of time.
They knew it, too.
For the better part of the last decade, the Angels squandered the mind-boggling excellence of Mike Trout, who couldn't singlehandedly transform a too frequently unlucky or mismanaged franchise into a consistent contender. His outsized performances, year after year, couldn't redistribute the money foolishly thrown at Josh Hamilton, or extricate a well-past-his-prime Albert Pujols from the cleanup spot, or magically heal Shohei Ohtani's torn ulnar collateral ligament.
As such, the Angels have made the postseason just once since Trout's debut with the club eight years ago, earning a trip to the American League Division Series in 2014. The Kansas City Royals swept them in three games.
In the wake of that defeat, however, Los Angeles' bright future offered solace. Months earlier, the Angels signed Trout to a six-year, $144.5-million extension, obliterating the record for the biggest deal ever given to a pre-arbitration player and keeping the center fielder under control through the 2020 campaign. That would give him ample time, it seemed, to lug the Angels to the promised land before departing for greener pastures as a free agent.
But the club's efforts to eke a memorable season out of Trout's historic prime have been fruitless. The Angels managed a winning record just once over the past four seasons. Last year, following another ostensibly transformative winter in which they signed Ohtani, Zack Cozart, Ian Kinsler, and re-signed Justin Upton, the Angels stumbled to the same 81-81 record as in 2017. And as this offseason dawned, with the dynastic Houston Astros comfortably perched atop the American League West - and Ohtani unable to pitch after undergoing Tommy John surgery - their prospects for contention in 2019 looked grimmer.
Suddenly, the winter of 2020 lurked around the corner.
Now, though, the Angels renewed their lease on baseball's best player and extended their opportunity to pair him with a roster truly capable of contending.
On Tuesday, the Angels secured a longer opportunity to build around Trout by agreeing to a 12-year, $430-million contract extension with him, according to ESPN's Jeff Passan. The deal contains no opt-out clauses, reports Bill Shaikin of the Los Angeles Times, ensuring that Trout will remain in Los Angeles through 2030. Once completed, Trout's extension will dwarf the previous largest contract in American sports history - Bryce Harper's recently finalized 13-year, $330-million deal with the Philadelphia Phillies.
And it's a bargain.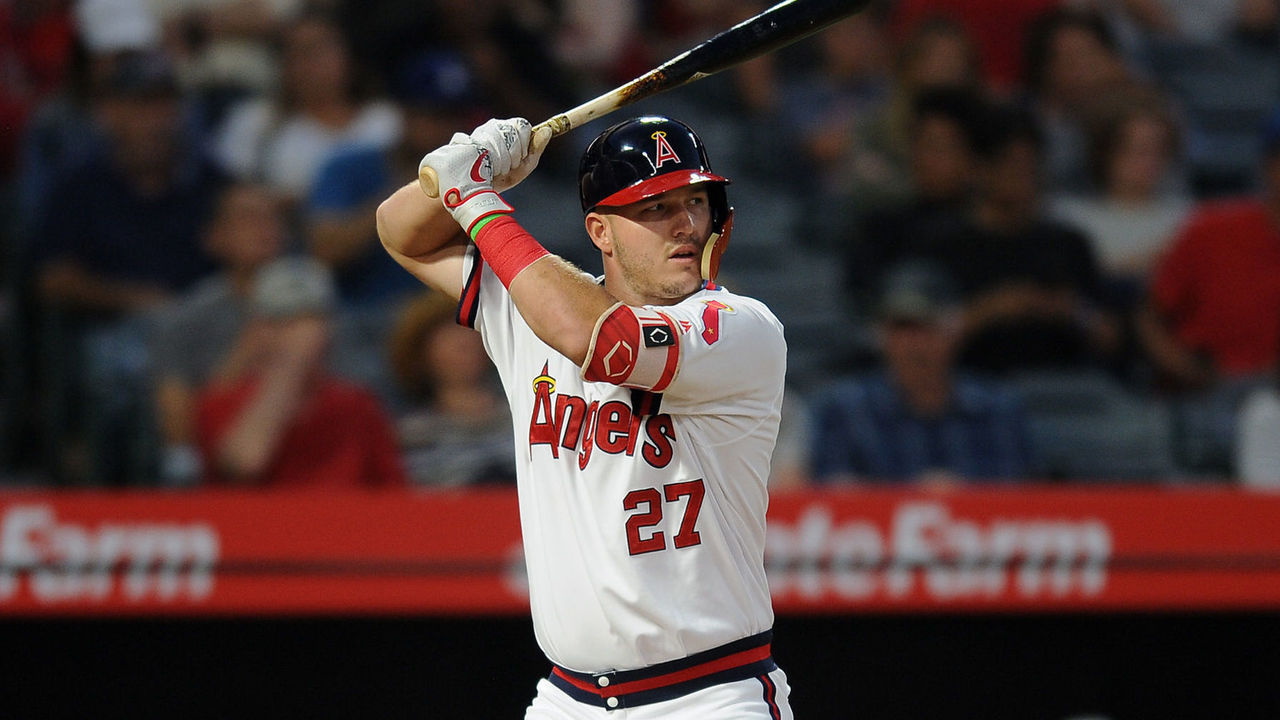 Trout isn't merely the best player in the world; he is the best baseball player in the world by a margin so great it beggars belief. Since first arriving in Anaheim late in 2011, Trout has accrued 64.9 WAR, according to FanGraphs. The second-most valuable position player over that span, Buster Posey, has accrued 47.3 WAR. The difference equates to Xander Bogaerts' entire career. No player has ever provided more marginal wins through his age-26 season than Trout, who trumps even Ty Cobb and Mickey Mantle despite having played fewer games than either.
For his efforts, Trout - a two-time AL MVP with another four second-place finishes - has provided the Angels nearly $495 million in value, which is more than six times greater than his career earnings. Though Trout is simply too good to ever be fairly compensated, it's not unreasonable to suggest he could've gotten more in free agency two winters from now, even with teams growing increasingly frugal and seemingly disinclined to dish out big bucks for players over the age of 27.
Trout, after all, keeps getting better. In 2018, the seven-time All-Star set new career bests in on-base percentage (.460), OPS (1.088), wRC+ (191), hard-hit rate (44.4 percent), and expected weighted on-base average (.430) while smacking 39 home runs and providing another marginal win with his contributions on defense and on the basepaths. Had he not missed 22 games primarily because of a wrist injury, Trout may have set a new high-water mark in WAR as well.
| Season | WAR | OPS | wRC+ | ISO |
| --- | --- | --- | --- | --- |
| 2012 | 10.1 | .963 | 167 | .238 |
| 2013 | 10.2 | .988 | 176 | .234 |
| 2014 | 8.3 | .939 | 167 | .274 |
| 2015 | 9.3 | .991 | 171 | .290 |
| 2016 | 9.7 | .991 | 170 | .235 |
| 2017 | 6.9 | 1.071 | 181 | .323 |
| 2018 | 9.8 | 1.088 | 191 | .316 |
That resume is simply preposterous, so much so that it compelled reputable scribes to wonder if a $600-million contract wasn't out of the question for Trout in free agency. Harper and Manny Machado just received $330 million and $300 million, respectively, and neither player has been even half as good as Trout since 2011. Surely, the consensus went, Trout stood to make at least $500 million as a free agent.
Even for a player of Trout's unparalleled ilk, turning down $430 million amid the increasingly disconcerting realities of free agency didn't make sense. And so rather than, say, joining Harper in Philadelphia two years from now, Trout will likely spend the rest of his Hall of Fame career as the game's highest-paid player - in terms of both overall contract value and average annual value - in the comfortable environs of Los Angeles, in the only uniform he's ever worn. One could do worse.
As for the Angels, who scrambled again this winter to cobble together a potential wild-card contender, they couldn't have done any better. They've locked up the best player of his generation for the rest of his playing days, unburdening them from the mounting near-term pressure to win a World Series and setting them up for long-term prosperity. (And if your inclination is to lump this megadeal in with those handed out to Hamilton, Pujols, or C.J. Wilson, give your head a shake.)
Of course, they've ostensibly been positioned for success for a while now, and it seems reasonable to say it's only a matter of time before their machinations pay off. Eventually, with their farm system steadily improving and a considerable bankroll at their disposal, they'll surround Trout with a capable supporting cast that can get the Angels into the postseason and keep them there.
And now, once again, time is on their side. It only cost them $430 million.
Jonah Birenbaum is theScore's senior MLB writer. He steams a good ham. You can find him on Twitter @birenball.