Late but loaded, Seattle is ready for the NHL
Patrick McDermott / Getty Images
SEA ISLAND, Ga. - This was not the way it was supposed to go down.
In the lead-up to Tuesday's announcement, the arrival of an NHL club in Seattle had been billed as a 2020 endeavor, with the prospective ownership group distributing 2020-related swag to local fans and even erecting 'NHL 2020' flags on the city's famous Space Needle during a press conference.
Recently, though, the league's tune changed in regards to timing. Otherwise excellent, the expansion application pitched to the board of governors this week couldn't promise that a revamped KeyArena (now known as Seattle Center Arena) would be up and running for the start of the 2020-21 season.
So, a group of extremely wealthy businesspeople was forced to do something they don't normally do: swallow their pride and accept reality. The dream of bringing an NHL team to the state of Washington wasn't over, it had just been put on hold.
"I have business cards I'm going to have to toss out that say 'Seattle 2020,'" CEO Tod Leiweke joked on stage at a posh resort in coastal Georgia during the unveiling of the unnamed, Pacific Division-bound team on Tuesday afternoon.
"There's some collector's editions out there right now," quipped senior advisor Dave Tippett, laughing over the phone from his office in Seattle.
The NHL-starved Pacific Northwest market has suffered through a number of false starts over the years. In fact, they've been here before. Back in 1974, a group headed by a man named Vince Abbey was awarded a franchise, but couldn't get its act together financially and folded before playing a single game.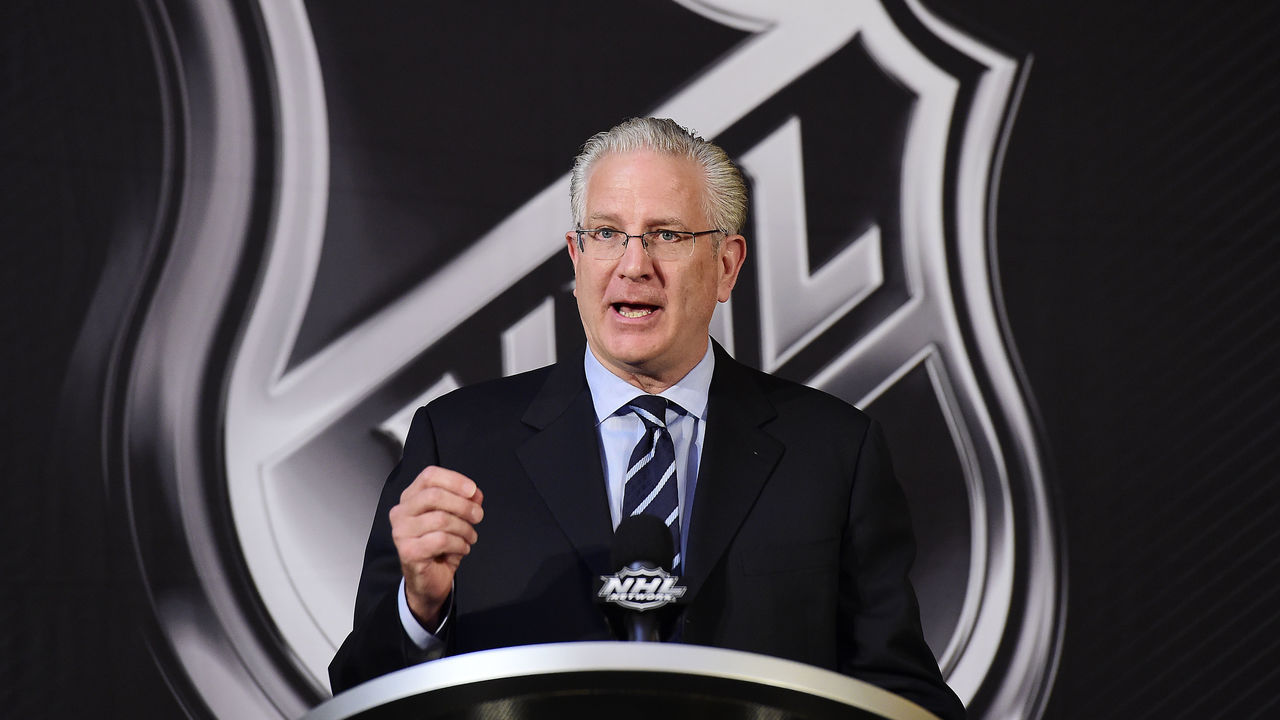 The current group - which is headlined by billionaire David Bonderman and Hollywood producer Jerry Bruckheimer - will finally ice a team. They have deep pockets, serious political capital, and it doesn't hurt that nearly 35,000 people have signed up for season ticket deposits.
"I woke up today thinking about the fans," said Leiweke, whose brother Tim, a former Maple Leaf Sports & Entertainment executive, is also heavily involved with the project. "What did they feel on March 1st when they put down deposits without knowing anything? No team name, an ownership group they didn't know very well, a building plan that was back then somewhat defined but fairly vague."
The most difficult part is over. The ownership group has been accepted by the 31 existing teams in unanimous fashion. They will have no trouble covering the $650-million expansion fee or financing the $800 million arena construction project. The community is vibrant, young, and prosperous.
"I think for better or for worse, what we've learned about the market confirms what we always thought about the market, which is it's a young, dynamic, engaged market. Supports its professional sports franchises," NHL deputy commissioner Bill Daly said. "It's an area of the continent that can be served well by a NHL team, it's good solid ownership, it's going to have a first-rate arena. There's not a whole lot not to like."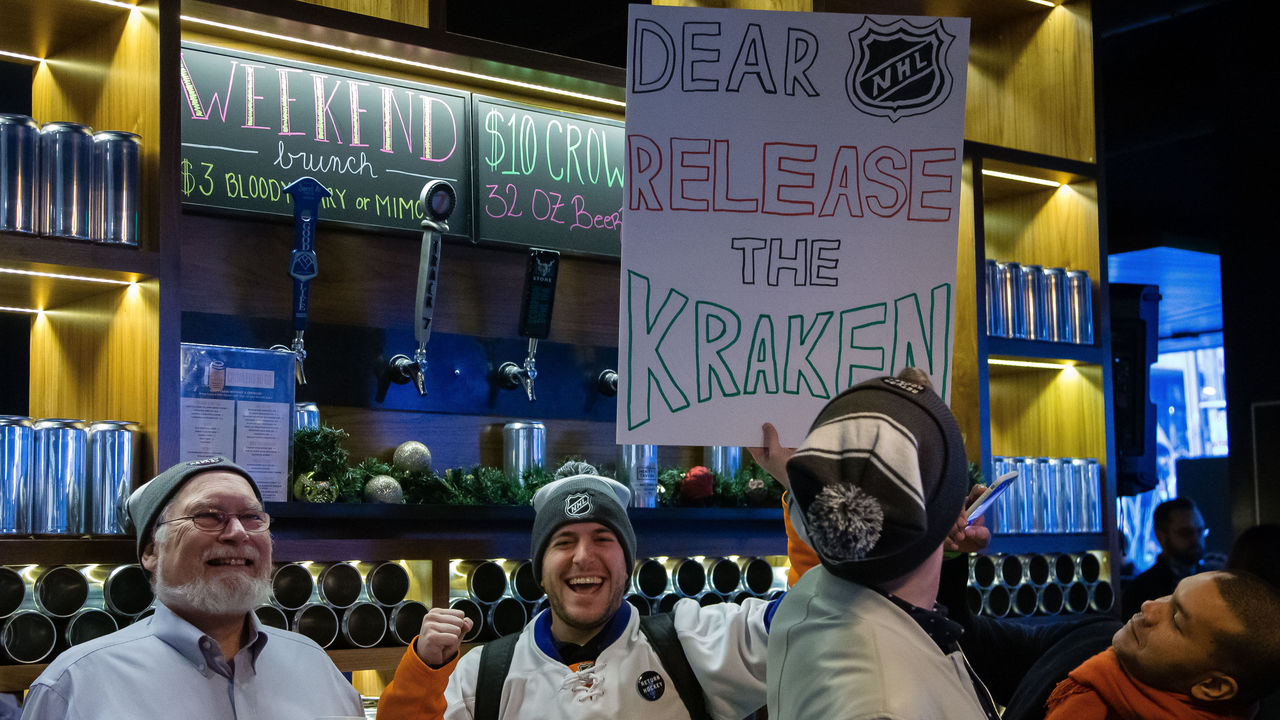 Of particular interest moving forward is landing on a suitable name, logo, colors, and finding a general manager. Compared to the Vegas Golden Knights, who were awarded the 31st franchise in June 2016 and started their debut season roughly 16 months later, Seattle has all the time in the world - something like 34 months before opening night.
"It's exciting and daunting and scary and all the things," said Bruckheimer, who was fittingly off to the 'Top Gun 2' set following the press conference. "You just want to do right for Seattle, and bring great players and hopefully pick a name where we won't get too many people mad at us."
The name will be a hotter topic in the short term, especially with the Metropolitans, Kraken, and Totems all gaining substantial support from factions of the fledgling fan base. Again, no rush.
"We have a little bit of time there," Leiweke said. "We're going to get it right."
Asked if the club's original timeline for hiring a GM had changed to accommodate the extra year of being on the sidelines, Tippett was noncommittal. They may tab someone in early-to-mid 2019, or they could choose to delay it a year when the June 2021 expansion draft is approaching.
"It all depends on who the person is, what the circumstances are," he said. "There's a lot of factors that come into play, but I wouldn't rule (a 2019 hire) out."
"I talked to a lot of people involved in the Vegas situation and they told me you think you have a lot of time but you don't," Tippett added. "All of a sudden, you're scrambling to put staff together. It gives you more time to make sure your decisions are right and to just generally prepare for things."
Thanks to the Seattle Metropolitans, who won the 1917 Stanley Cup as a member of the Pacific Coast Hockey Association, the area has some history to draw from. There's also four Western Hockey League junior teams in the state, including a pair in the Seattle area.
And in due time, there will be another monster question: Will the NBA return to Seattle after moving the SuperSonics to Oklahoma City? Seattle Center Arena is being built to accommodate basketball anyways, with the WNBA's Storm sharing the rink with the NHL club.
"One miracle at a time," Bonderman said.
John Matisz is theScore's National Hockey Writer. You can find him on Twitter @matiszjohn.
Comments
✕
Late but loaded, Seattle is ready for the NHL
  Got something to say? Leave a comment below!