A fantasy manager's view of certain players can become distorted if their opinion is based primarily on real-life performances. Players can be overhyped because of what they do on the ice, and little attention is paid to how that translates to the fantasy box score.
Here's a look at eight players who played well in reality during the 2017-18 season, but they weren't as valuable for fantasy purposes.
Jason Spezza, C, Stars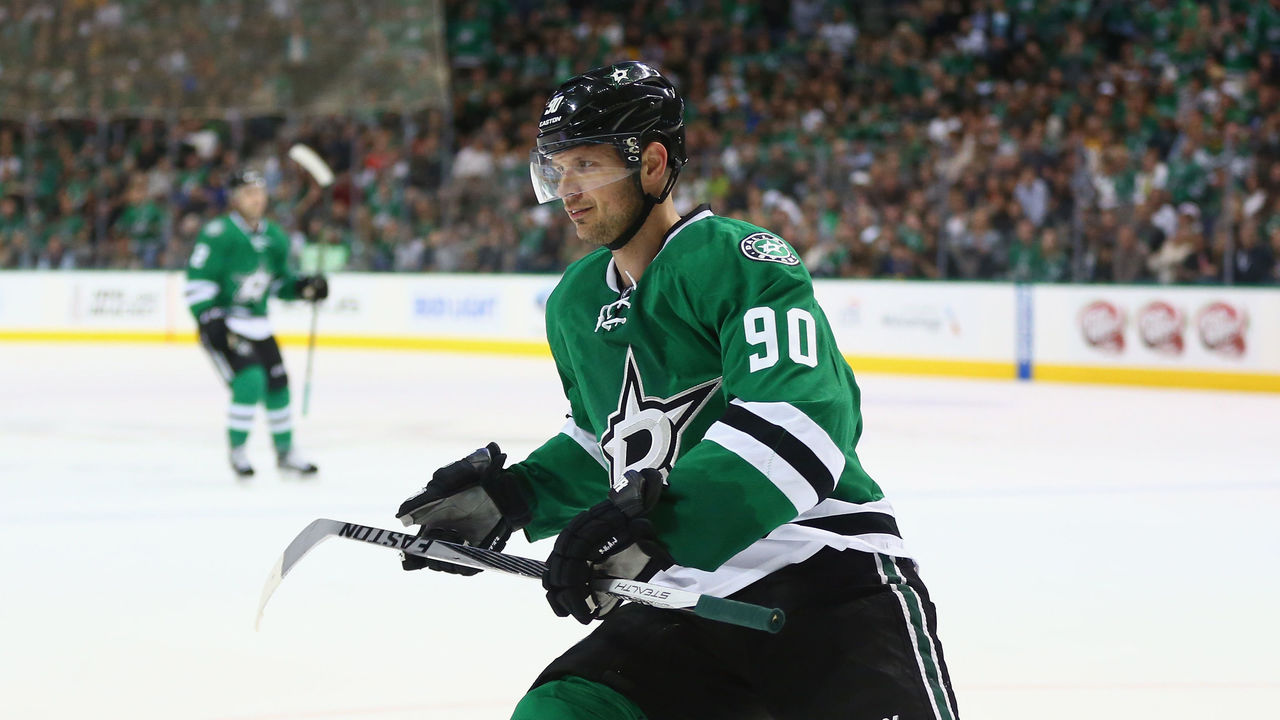 Jason Spezza's production dropped significantly in 2017-18. He posted 26 points after finishing with 50 points the previous season. He played 78 games in 2017-18 - 10 more than he played in 2016-17 - but averaged just 13 minutes of ice time per game, the lowest average since Spezza's rookie campaign 15 years ago.
Of Spezza's 26 points, 21 were primary, and 13 of those were assists, showing that he needs more help from his linemates. His shot total dropped for a fifth consecutive full campaign, and he had a career-low shooting percentage of just 5.8. Spezza also finished with a poor plus-minus rating of minus-12 while producing few penalty minutes or hits, and only 11 power-play points.
Cam Atkinson, RW, Blue Jackets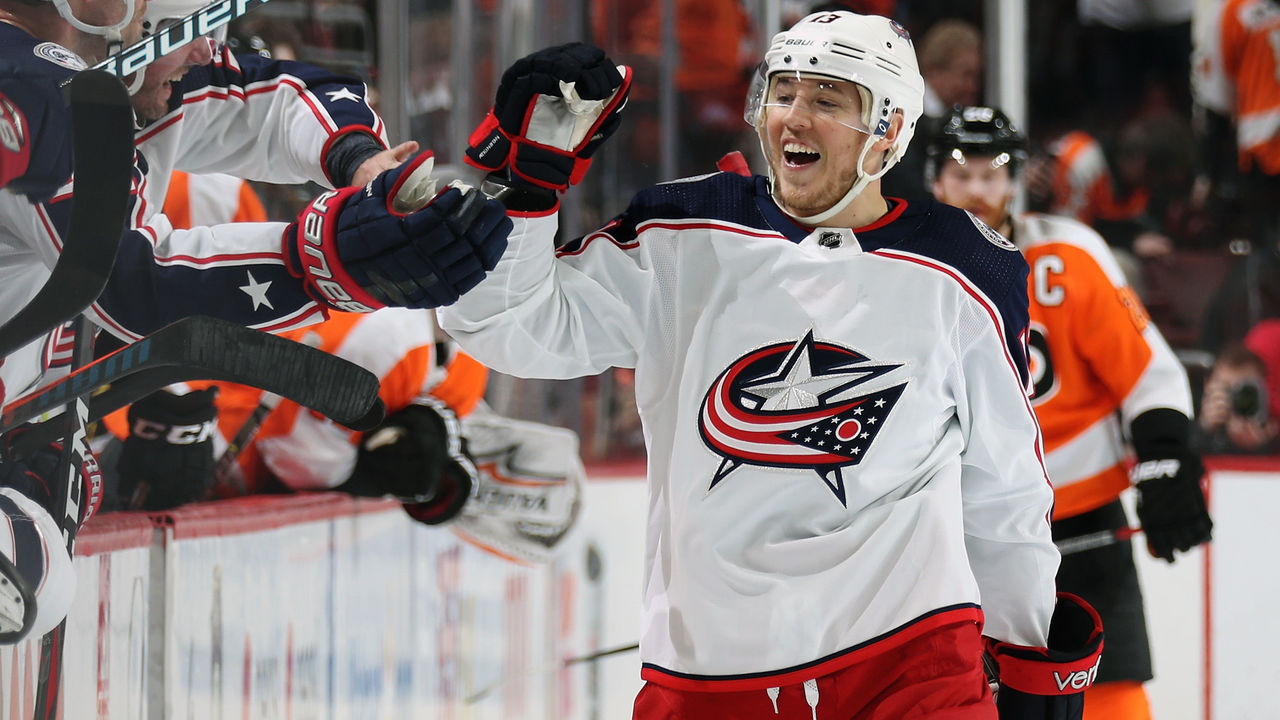 Cam Atkinson took a step back after his breakout 2016-17 season while being limited to just 65 games last year. He averaged 2.14 primary points per 60 minutes in all game situations two seasons ago, but that number dipped to 1.95 in his most recent campaign, when 40 of his 46 points were primary.
Atkinson took more shots per game last season, but he still has little to offer in penalty minutes and saw a significant dip in his special-teams production. The 29-year-old has never finished a season with more assists than goals.
Without above-average outputs in multiple categories, fantasy managers will need Atkinson to return to his elite 2016-17 form when he scored 35 goals.
Anthony Mantha, RW, Red Wings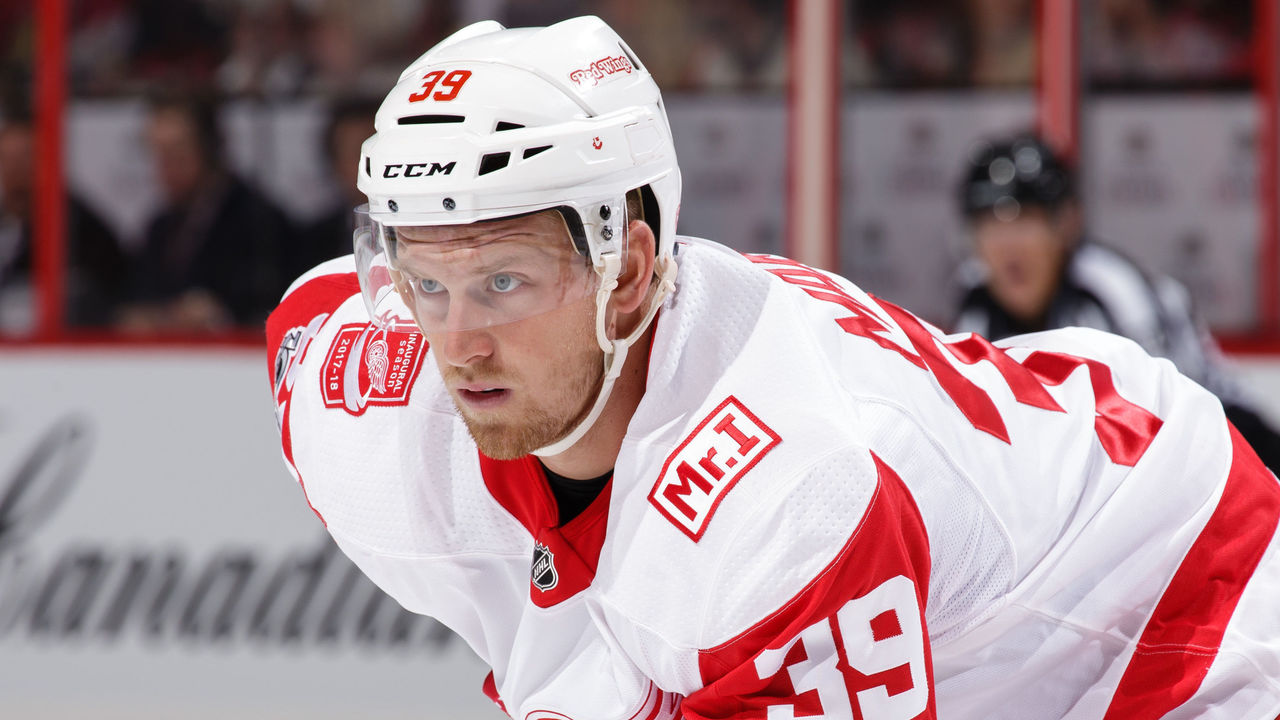 The Red Wings have eased Anthony Mantha, their 20th overall pick of the 2013 draft, into NHL action thus far. He played his first 80-game season last year and averaged a career-high 17:18 of ice time. That resulted in a 24-goal, 24-assist campaign.
He's been a reliable source of modest penalty-minute totals, recording 50-plus minutes in each of the past two seasons. But Mantha's plus-minus rating is significantly limited while playing in front of Detroit's weak defense.
Mantha averaged 1.85 points per 60 minutes of full-strength play last season. Now, fantasy managers need to hope the Red Wings increase his ice time, allowing him to capitalize on that stellar rate of production.
Kyle Turris, C, Predators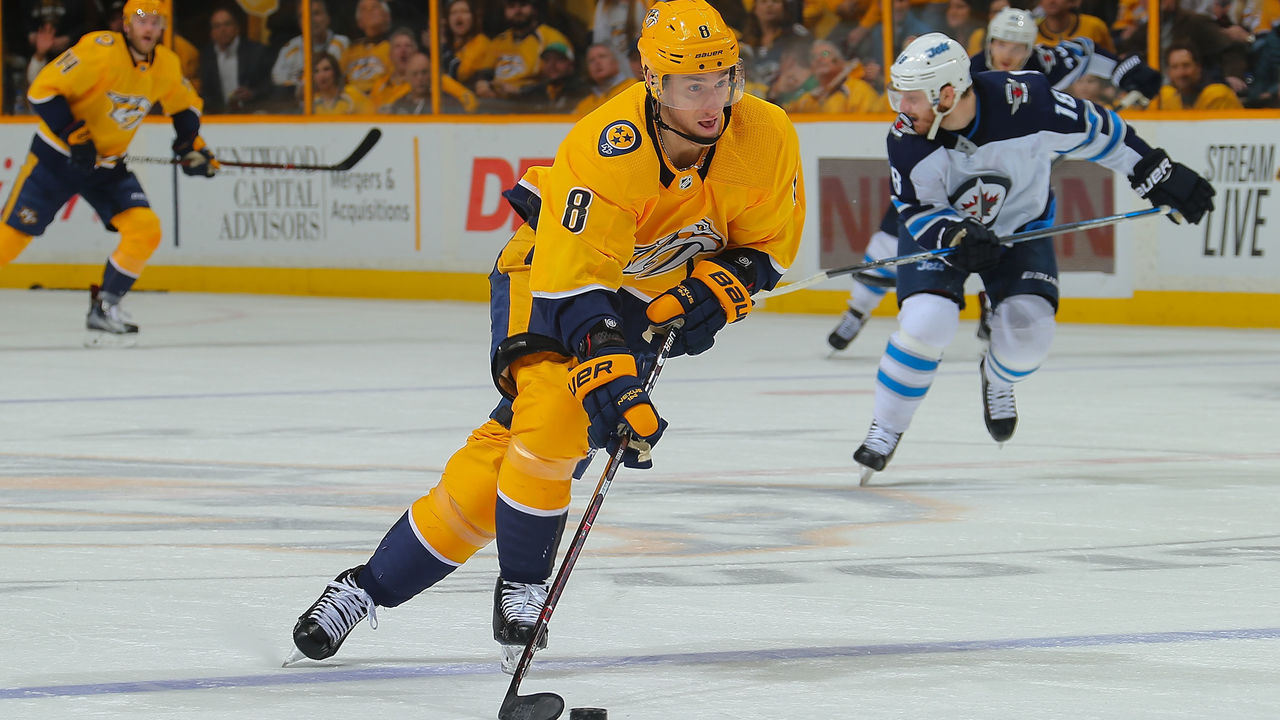 Kyle Turris isn't selfish enough for fantasy hockey. He registered just 119 shots on goal over his 65 games with the Predators last season, scoring only 13 times. However, he did supply 29 assists, bringing his point total to an adequate 42. But he won't give you many penalty minutes and has limited power-play exposure.
Turris had an excellent possession rating of 55.3 percent Corsi For during the 2017-18 season, but Nashville's sudden wealth of young goal-scorers is limiting the forward's upside and taking away his need to shoot.
Kevin Labanc, RW, Sharks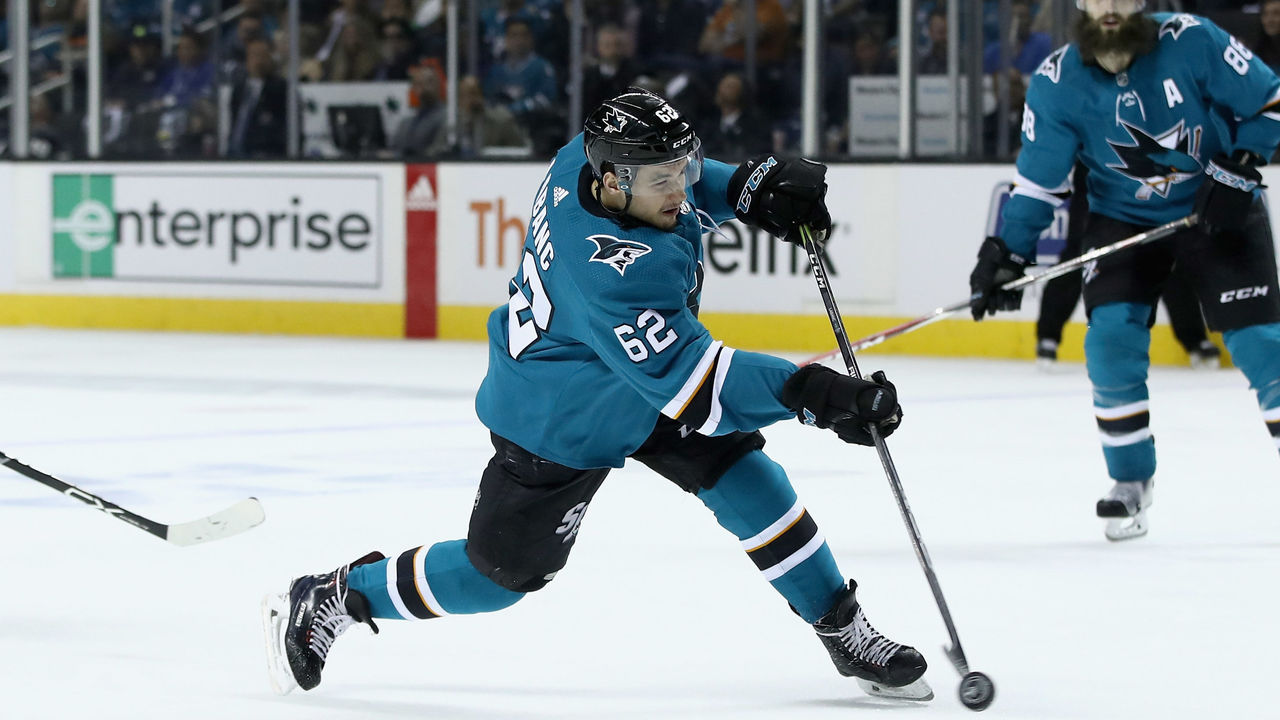 Kevin Labanc stayed on the Sharks' NHL roster for 77 games last season after he played just 55 games in 2016-17. He was still kept to only 14:21 minutes of ice time per game. Limited opportunities meant he couldn't capitalize on his 1.27 points per 60 minutes at full strength.
The 22-year-old had a minus-6 rating while recording just over two shots on goal per game to go with 32 penalty minutes. Labanc had nearly three times as many assists as goals last season, but his ice time needs to increase for him to offer much in either category.
Micheal Ferland, LW, Hurricanes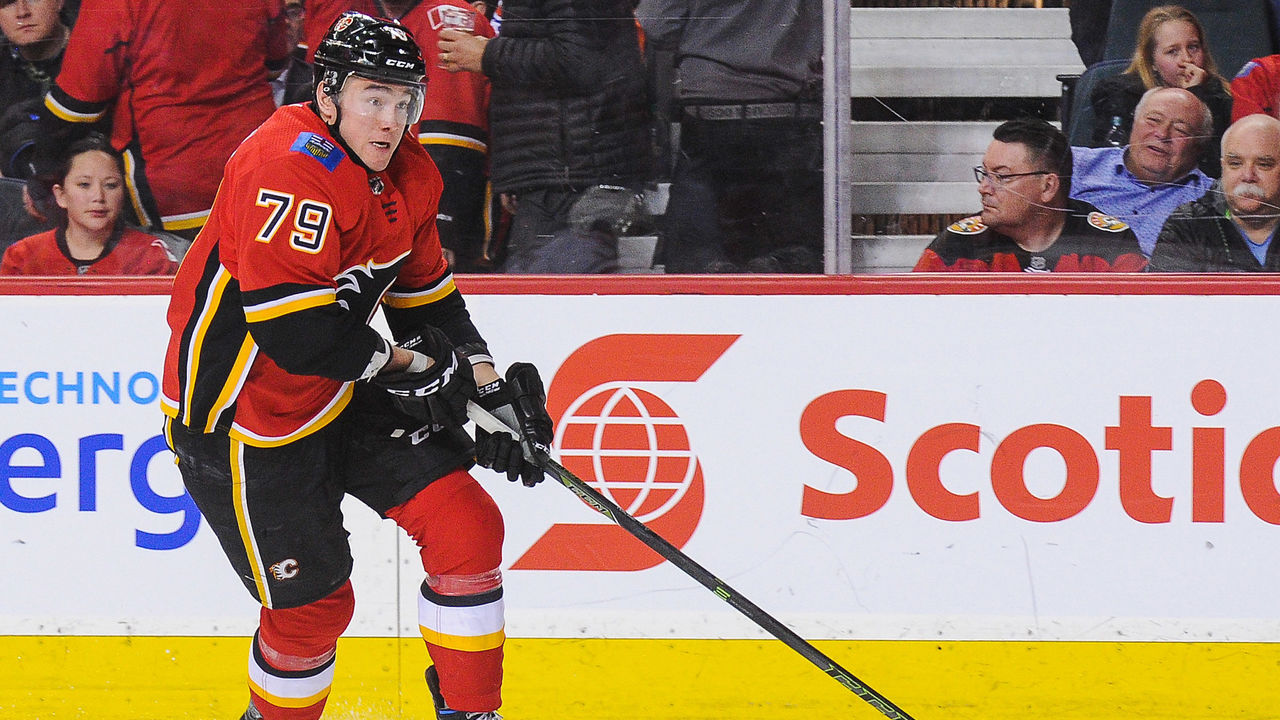 Micheal Ferland recorded his first 40-plus-point season in 2017-18, scoring 21 goals with 20 assists. He finished with a modest plus-5, only 24 penalty minutes, and fewer than two shots per game.
He averaged a career-best 15:01 in ice time, but had limited power-play opportunities, scoring just six goals with no assists on the man advantage. A big part of Ferland's offensive success last season came from being alongside Sean Monahan and Johnny Gaudreau for 15 percent of the Flames' even-strength shifts. He's likely to play on the Hurricanes' second line in 2018-19 and may experience a decline.
Ryan Suter, D, Wild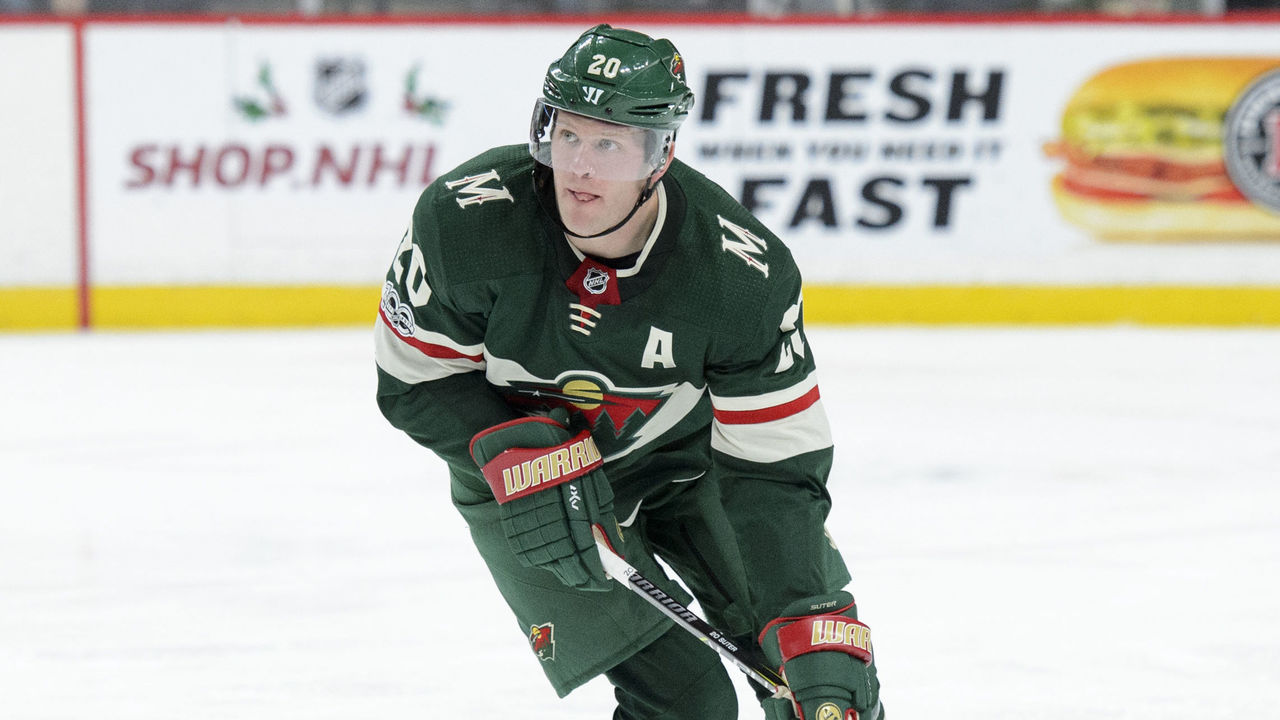 Ryan Suter is in an interesting position as a fantasy defenseman. He doesn't offer the elite point production of the top fantasy draft picks at the position, and he also doesn't provide enough in the secondary categories to make him a quality late-round option.
Suter has had two 51-point campaigns over the past three seasons, which sandwich a 40-point year in 2016-17. A year after leading the NHL at plus-34, Suter showed how volatile that category can be with his minus-1 rating in 2017-18.
He also registered just 149 shots on goal and a disciplined 34 penalty minutes in 2017-18, leaving fantasy managers in both head-to-head and rotisserie formats wanting more.
Mike Smith, G, Flames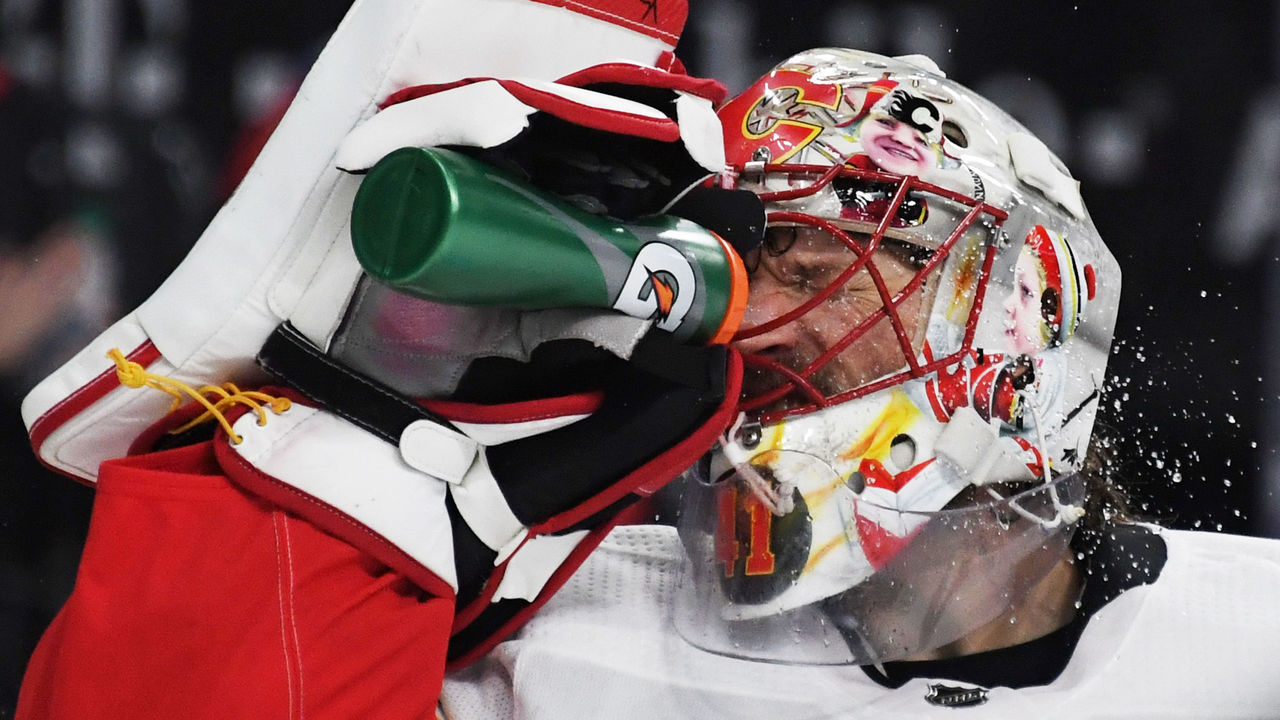 A veteran of 529 regular-season games, Mike Smith owns a .913 career save percentage. The veteran topped that number with a .916 save percentage last season, but he earned just 25 wins while playing for a Flames team that fell well short of expectations. He also finished with a goals-against average of 2.65.
As fantasy managers experienced when Smith played with the Coyotes over the previous six seasons, his quality save percentage isn't enough to compensate for a low win total and a GAA inflated by the volume of shots he'll face.
(Advanced stats courtesy: Corsica.Hockey)
(Photos courtesy: Getty Images)