Tiger Woods is in the midst of a comeback that no one could've expected. According to Nick Faldo, not even Woods himself thought it was possible.
"What he's been able to do is unbelievable, it's remarkable," Faldo said on "The Dan Patrick Show" on Monday. "To go from a frozen back - I know he whispered to another Masters champion two Masters dinners ago: 'I'm done, I won't play golf again.' And here we are, 18 months later."
Woods' climb from 668th in the world rankings after the Hero World Challenge in December 2017 to No. 26 after a stellar second-place performance at the PGA Championship is unfathomable given his condition a couple years ago.
"He was in agony, he was in pain. The pain down his legs - there was nothing enjoyable, he couldn't move" Faldo added. "He couldn't even get in and out of the golf cart at the Ryder Cup when he was a vice-captain."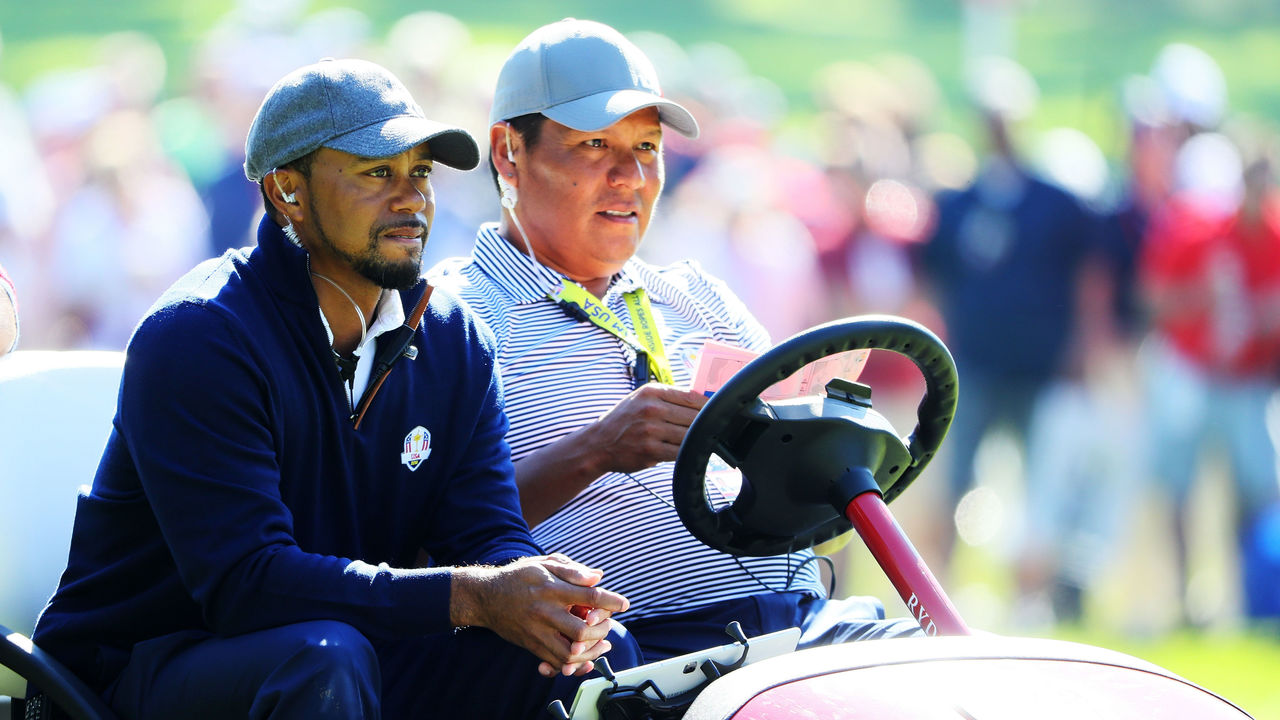 (Photo courtesy: Getty Images)
Jack Nicklaus told a similar story about Woods at the champions dinner to GOLF.com in 2017. He said an acquaintance told him of Woods: "He won't be back."
However, after undergoing spinal fusion surgery in April of 2017 - the fourth back surgery of his career - the 14-time major winner seems pain-free and has a rebuilt golf swing that's similar to the one that made him so dominant.
Even without a win on Tour this season, Faldo is amazed by Woods' ability to rebound so quickly.
"To turn this around, to get this spine fusion, it's absolutely amazing. So, great on him and obviously great for golf."