One way to find effective fantasy contributors is to look at a player's advanced stats. These numbers can be prime indicators that a player is ready to either bounce back from a down year or translate under-the-radar contributions into solid fantasy production. Will what bubbled under the surface last year rise to the top in 2018-19?
Here are seven players - four forwards, two defensemen, and one goalie - whose statistical profiles project either a breakout or bounce-back season:
Related: theScore's 2018-19 Fantasy Hockey Draft Kit
Forwards
Vinnie Hinostroza, Coyotes: Hinostroza, who at 24 has dressed for 106 NHL games, is a sneaky-good passer looking primed for success in the desert. The former Blackhawk flashed some serious playmaking potential last season by producing 0.99 primary assists per 60 minutes of five-on-five action. For context, Johnny Gaudreau, Sean Couturier, and Jakub Voracek racked up first assists at a similar rate. The question is, can Hinostroza deliver in a bigger role?
Sonny Milano, Blue Jackets: Hidden gem? Of the 576 NHLers who skated for at least 500 even-strength minutes last season, only Auston Matthews was a more efficient five-on-five goal scorer than Milano. The 22-year-old scored 1.45 goals per 60 minutes while mainly playing alongside Nick Foligno and Oliver Bjorkstrand in a minor role. A bump in ice time could do wonders to Milano's counting stats.
Jaden Schwartz, Blues: Schwartz passes the eye test with flying colors, and his underlying numbers don't disappoint either. The Blues - who revamped their forward group this summer - were a 57 percent puck possession team that dominated scoring-chance (58.6%) and goal (61.8%) differentials when Schwartz was on the ice at five-on-five in 2017-18. Though he already hovers around 60 points a year, Schwartz's true coming-out party might be upon us.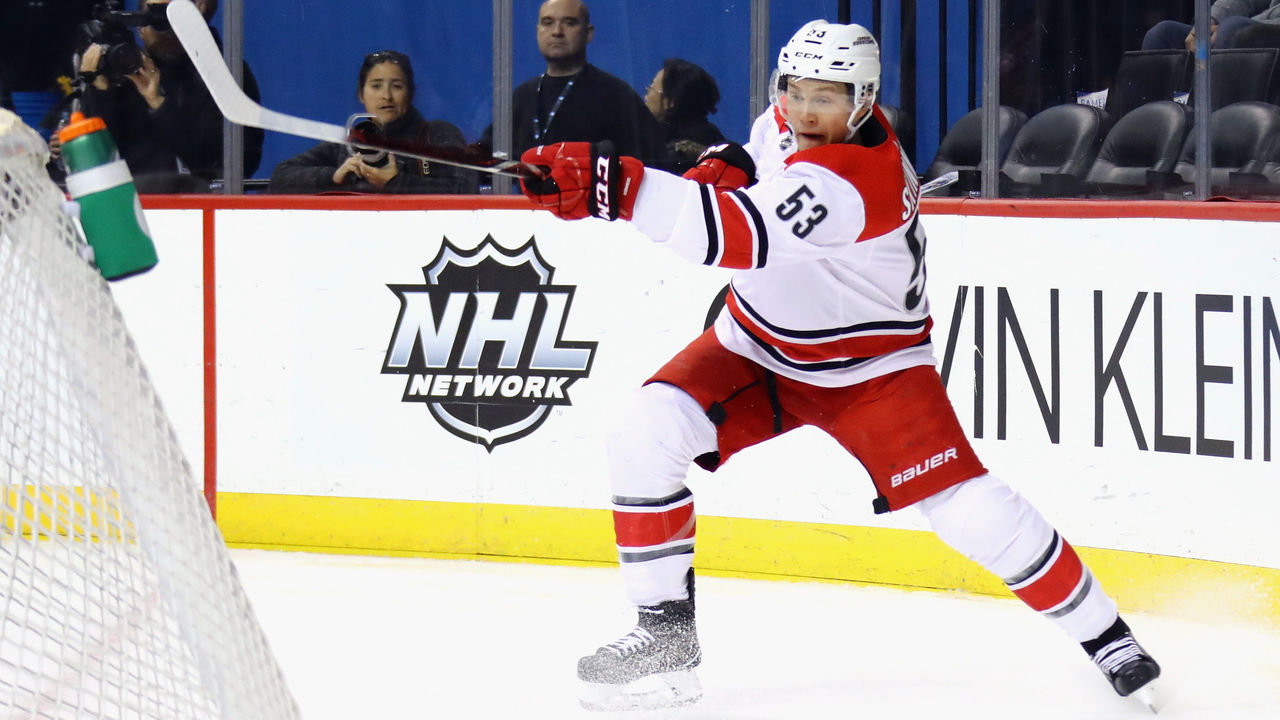 Jeff Skinner, Sabres: How poor/unlucky were the Hurricanes when three-time 30-goal scorer Skinner was on the ice last year during five-on-five play? Simply put, they couldn't score (5.25 shooting percentage) or stop the other team from scoring (.901 save percentage). A change of scenery and a chance to play with an elite center (either Jack Eichel or Casey Mittelstadt) should help reverse Skinner's fortunes.
Defensemen
Duncan Keith, Blackhawks: Even the most cynical analysts are sympathetic towards Keith. The two-time Norris Trophy winner is coming off a season in which he flat-out couldn't beat NHL goaltenders, scoring two goals on 187 shots for a ridiculous shooting rate of 1.1 percent. The 35-year-old may be past his prime, but he remains effective as a minutes-munching defenseman, finishing 2017-18 with a 52.4 percent Corsi rating and 30 assists.
Darnell Nurse, Oilers: Nurse, one of the brightest young defenseman in the game, was between the boards for 310 high danger shot attempts during five-on-five play last season. That number tied him with Brady Skjei for sixth among regular NHL blueliners. Connor McDavid can make anybody look effective, but Nurse (six goals, 20 assists in 82 games) should see his goal/assist totals soar. Realistically, the Oilers should cash in on more goalmouth chances than they did last year.
Goalie
Carter Hutton, Sabres: Despite seeing limited action, Hutton was a reliable option for the 2017-18 Blues. He ranked first among NHL goalies (minimum 30 appearances) in quality starts percentage by boasting a save percentage on par or greater than the league average in 19 of 32 appearances. If Buffalo can provide decent support, Hutton should produce middle-of-the-road win, goals-against average, and save percentage numbers.