Woman says McCoy beat his girlfriend
Eric Hartline / USA TODAY Sports
(Warning: Story contains graphic image)
A woman who identifies herself as Delicia Cordon's best friend says Buffalo Bills running back LeSean McCoy physically assaulted Cordon, his girlfriend.
The woman posted a graphic image to Instagram on Tuesday showing a woman with a bloodied, swollen face next to a photo of Cordon that was posted the previous day.
In the caption for the post which has since been taken down, the woman writes that McCoy abused his son and his dog as well. She also says McCoy used performance-enhancing drugs.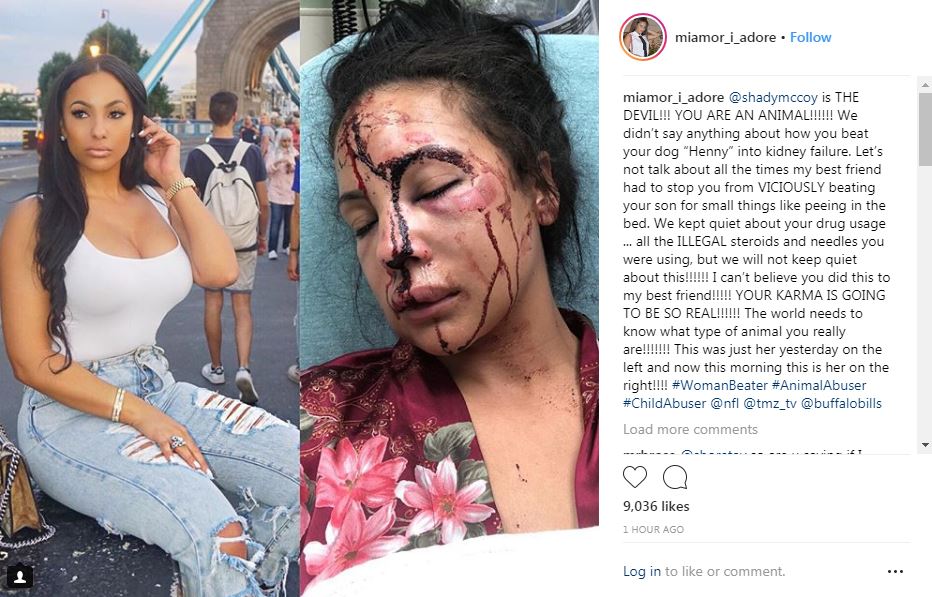 McCoy released a statement Tuesday afternoon denying the "offensive claims."
The Bills said in a statement they've been in contact with both McCoy and the NFL, and are investigating the matter.
Milton Police also released details pertaining to the incident that led to the statement from Cordon's best friend.