Don't underestimate the value of freshmen in your fantasy league.
Often overlooked, rookies can provide important production. Better yet, given their relative inexperience, these under-the-radar performers can be picked up in the later rounds of your draft.
For first-year players on top teams, where they are surrounded by high-end talent, the rewards can be even more significant. With that in mind, here are five names to keep an eye on when your draft team gets called to the podium:
Anthony Cirelli
Load up on the Tampa Bay Lightning, who are once again a Stanley Cup favorite.
While Bolts rookie center Anthony Cirelli won't be among the top contributors on this potential champion - Tampa Bay's offensive riches means Cirelli will likely be used in a bottom-six role - it stands to reason he will play alongside other scoring threats, possibly Yanni Gourde and veteran winger Alex Killorn. Gourde finished third in rookie scoring last year, while Killorn has been a consistent contributor across six seasons in Tampa Bay.
As for Cirelli, while he spent most of last season in the minors, Lightning fans got a sneak peak of what's to come when the budding center put up 11 points in 18 appearances with the big club. Expect his production to climb alongside his experience.
Ryan Donato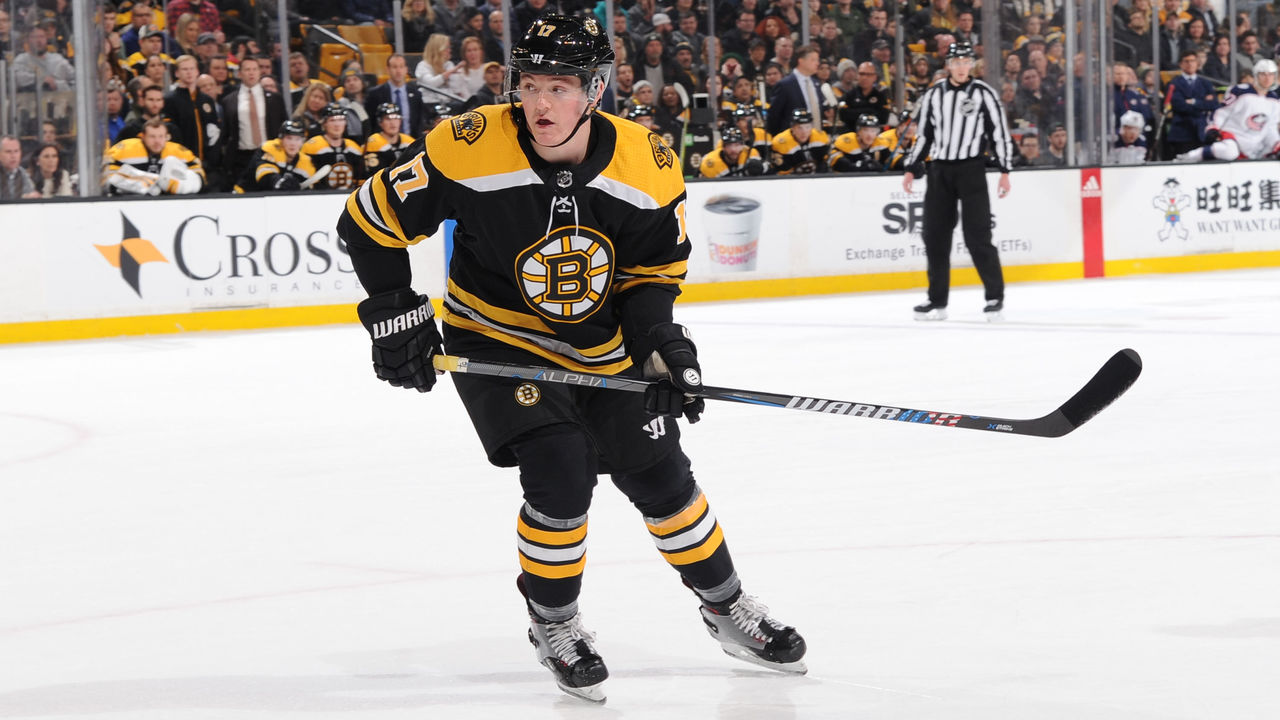 Few have made better debuts than Ryan Donato, whose first game with the Boston Bruins last year saw him pick up a goal and two assists. In fact, Donato was only the second player in franchise history to notch three points in his introduction to the NHL.
While his production expectedly tailed off - he tallied six points in the next 11 contests, and was held pointless across three postseason games - Donato should be a key contributor next season on a Bruins squad capable of securing top spot in the Atlantic Division.
Current projections have Donato on Boston's third line, possibly alongside fellow freshman Jakob Forsbacka Karlsson and second-year pro Danton Heinen.
Jordan Greenway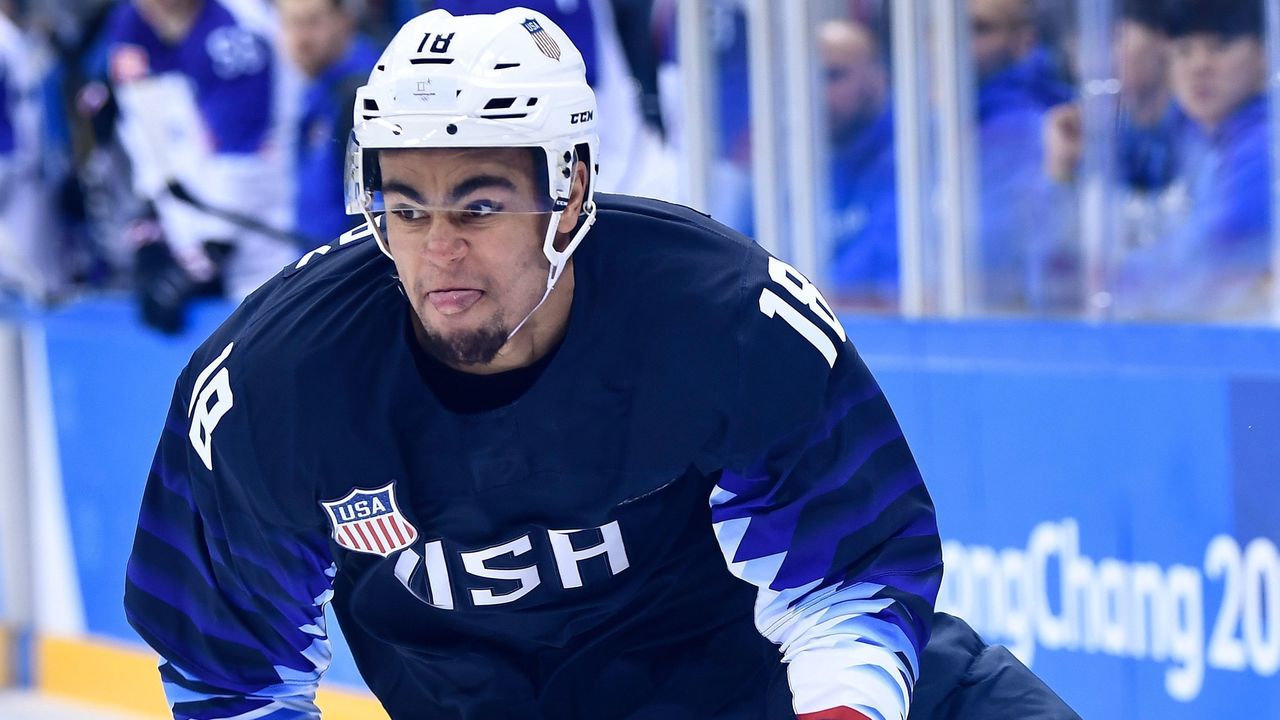 For leagues that value size with skill, look to Jordan Greenway of the Minnesota Wild. The hulking winger brings both a scoring touch and impressive size, so you're sure to see his name across a handful of fantasy categories.
Greenway wrapped his third campaign with Boston University just shy of a point-per-game pace, while his 52 penalty minutes ranked second to only 2018 draftee Brady Tkachuk. He got a short stint with the Wild following the college season, which included five playoff games, where he notched one goal and one assist.
The New York native also brings winning pedigree, as he was a member of Team USA's gold-medal squad at the 2017 World Junior Championship. That international experience helped Greenway land a role with the Americans at 2018 Pyeongchang, where he scored one goal in five outings.
Robert Thomas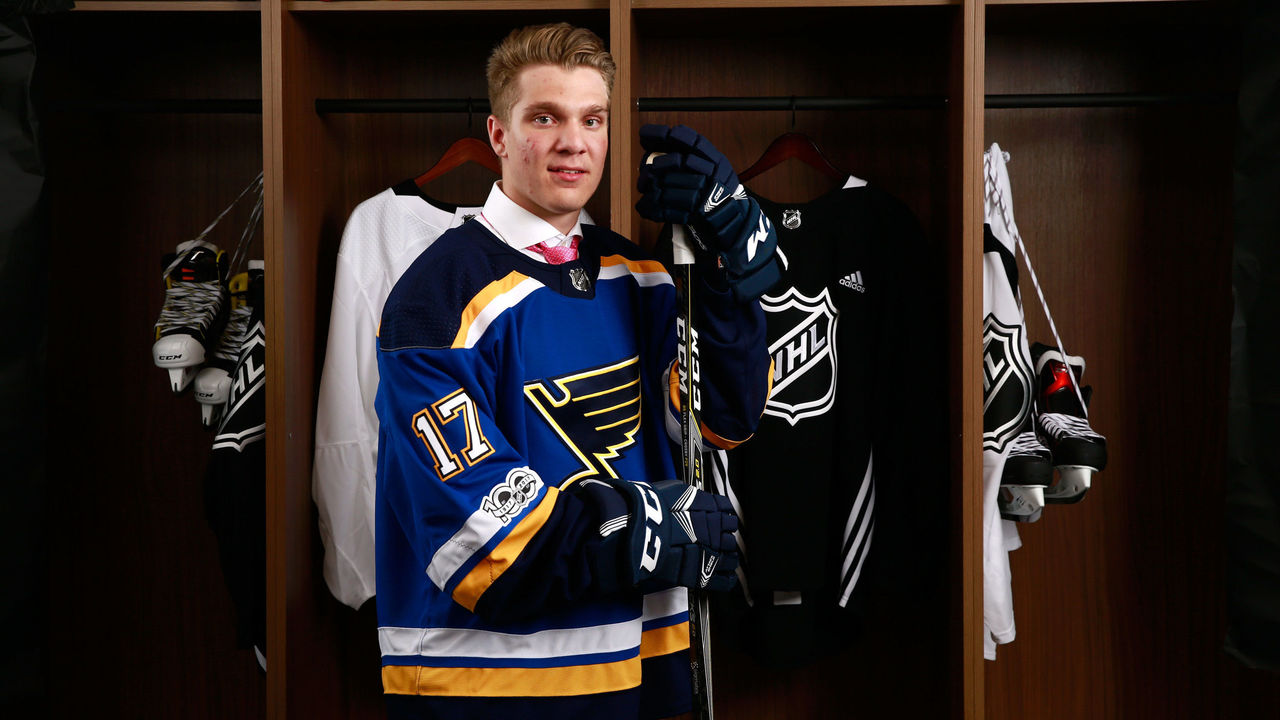 The offseason saw the St. Louis Blues stock up at center with their additions of Ryan O'Reilly and Tyler Bozak, but the most intriguing newcomer down the middle could be freshman Robert Thomas.
The team's top pick in the 2017 draft, Thomas impressed last season in what is sure to be his last year skating in the junior ranks. After beginning the season with the OHL's London Knights, where his production eclipsed 1.7 points per game, a deadline deal saw Thomas shipped to the Hamilton Bulldogs. While his offensive output dipped early on with his new club, Thomas turned heads in the postseason, finishing third in league scoring with 32 points in 21 games.
Loads of offensive options with the Blues means not only solid linemates for Thomas, but also the likelihood of him fitting into a lower spot in the top nine, where he won't be matched against top defenders and will be given plenty of time to shine.
Eeli Tolvanen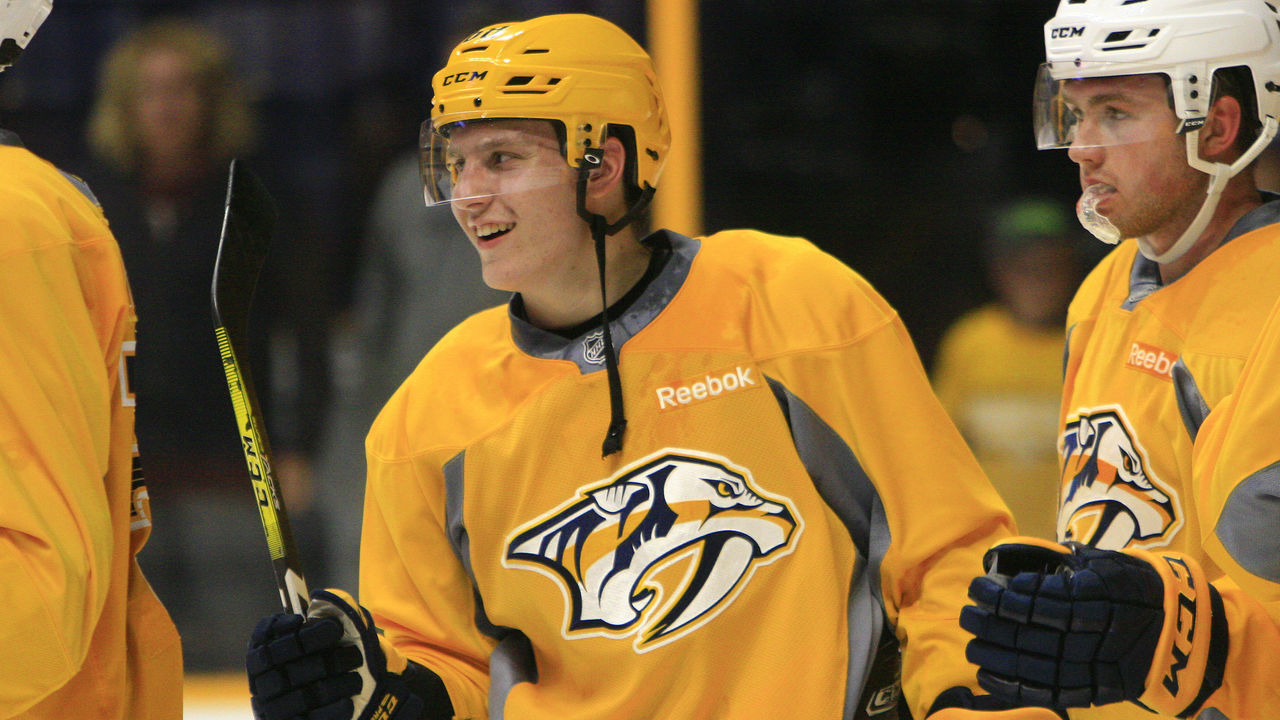 After a record-setting rookie season in the KHL - including a hat-trick in his debut game - you can't fault Nashville Predators fans for buying into the hype surrounding 2017 first-rounder Eeli Tolvanen.
The 18-year-old Finnish forward, who set the KHL record for the most points in a season by a teenager (a mark previously held by Evgeny Kuznetsov), made the move to Tennessee at the end of the year, ready to tackle the next pro league. But his scoring stopped there, as Tolvanen skated in just three regular-season contents, where he was held scoreless in each, and was then scratched for all 13 of the Predators playoff games.
Still, the betting here is Tolvanen will hold down a more regular role next season, and most likely a spot alongside two other dynamic forwards, given Nashville's wealth of scoring options.
(Photos courtesy: Getty Images)