Better Luck Next Year: Charlotte Hornets edition
As NBA teams are officially eliminated from title contention, theScore NBA freelance writer Andrew Unterberger takes a look back at the highs and lows of their season, along with the biggest questions ahead of 2018-19. The 11th edition focuses on the Charlotte Hornets.
The Good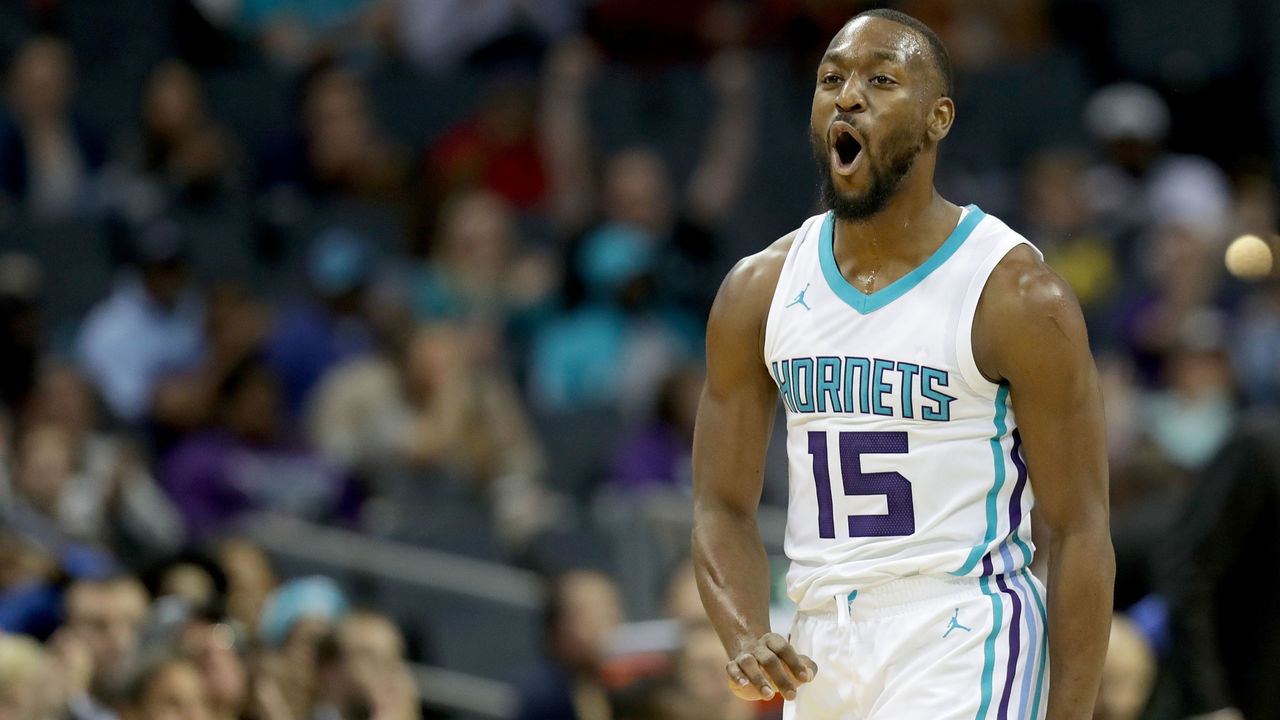 Kemba Walker, all-time Charlotte scoring champ. It's been another fine season for the Hornets' backcourt stalwart, averaging over 20 points and five rebounds a game on over 55 percent true shooting for the third straight season, and getting named an All-Star - this time as an injury replacement - for the second straight year. Most memorably, with his 21-point performance against Cleveland on March 28, Walker passed Dell Curry for tops on the Hornets' all-time scoring list with 9,841 points. (A healthy percentage of those points came when Walker was really a Bobcat with no Hornets ties, but such are NBA stats.)
Dwight Howard's 30-30 game. Though it's the first time in 12 years that he's on a lottery-bound team, it's also been Howard's most personally productive season since his Orlando peak. He's averaging 17 and 12 on 56 percent shooting, and has started in 78 out of 79 games. Most impressive was his 32-point, 30-rebound performance against the Brooklyn Nets (luckily a win), the first 30-30 outing the league had seen since Kevin Love famously did it against the Knicks in his breakout 2010-11 season. Dwight may never be an NBA superstar again, but his first season in Charlotte proved he's far from finished making an impact in this league.
The 61-point win. For at least one night this season, everything was right in Charlotte. On March 22, Walker scored 46 points (on 18 shots in just 28 minutes), Willy Hernangomez had a double-double, and the Hornets went 19-for-40 from three on their way to a 140-79 victory over the Memphis Grizzlies - the largest margin of victory in an NBA game since 1998. It wasn't a totally fair fight, since the Grizzlies were down multiple starters and already in the midst of a double-digit losing streak. When you put the worst hurting on an NBA team in 20 years, though, it's a night for smiles in the winning locker room. (Remarkably, this was the Hornets' lone game of the season without Howard. He was serving a suspension after receiving his 16th technical of the campaign during his 30-30 outing the night before.)
Jeremy Lamb's career year. The career development of Jeremy Lamb, once coveted enough to be the centerpiece of the Rockets' package for future superstar James Harden, has been a little slower than expected. It's only this year - the 25-year-old's sixth in the NBA - that the lengthy two-guard is finally averaging double-digit scoring, with 13 points a game on a career-high 57 percent true shooting percentage in a career-best 25 minutes a night. Lamb's come off the bench in 59 of his 77 games, so it's unclear if he can produce consistently as a starter or on a contender, but he's definitely an NBA player, and in 2017-18, he was one of Charlotte's most reliable ones.
Malik Monk's double-clutch dunk.
Just don't ask about the rest of that Bulls-Hornets game from Tuesday.
The Bad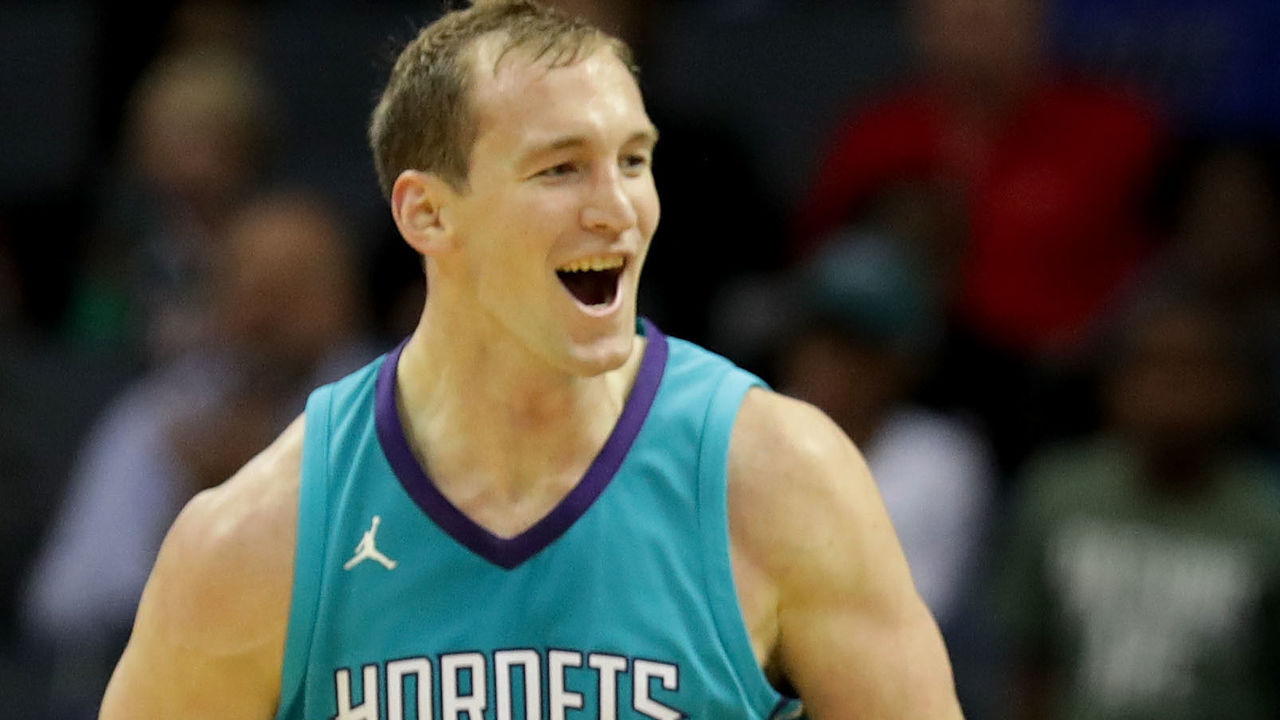 Cody Zeller's knees. Anyone bullish on the Hornets in 2017-18 was often quick to point out the team's record the year before when center Cody Zeller was in the lineup (33-29) and when he wasn't (3-17), positing that a season with Zeller fully healthy could help the Hornets return to the playoffs. Unfortunately, the argument became moot. The fifth-year big went down with a torn meniscus in December, returned briefly in February before experiencing knee soreness, and was eventually ruled out for the season after playing in just 33 games. The team was only 14-19 in those contests, though, so maybe his magical plus-.500 touch was a little oversold.
Steve Clifford's health. In what may have been a long-term positive development for the Hornets, their head coach, and NBA well-being in general, Clifford announced in December that he was taking a leave of absence to deal with his health, specifically the massive, debilitating headaches he'd been suffering from. Nonetheless, it was one more blow in a year when several Hornets personnel missed significant time - not just Zeller and Clifford, but do-everything wing Nicolas Batum (out for the first month) and backup point guard Michael Carter-Williams (out since early March).
The first five months of Monk's rookie season. Coming out of Kentucky, the explosive Monk seemed poised to light up the NBA perhaps a little quicker than most rookies, and with a chip on his shoulder from falling to the Hornets at No. 11, he figured to be a League Pass favorite. But the production didn't match the excitement; After a 21-point game off the bench against the Knicks in early November, Monk didn't score in double figures again until March, shuttling in and out of the rotation as he struggled with defense and shooting efficiency. He's gotten consistent minutes and produced more consistently to end the season, so perhaps he'll play a bigger role for the Hornets as a sophomore, but his rookie season has been mostly a wash.
Walker trade rumors. Walker has been a rare, unblemished positive for the Hornets franchise - an overachieving, homegrown All-Star on a below-market contract - but even that ended up somewhat tainted in 2017-18. In January, ESPN's NBA fortune-teller Adrian Wojnarowski reported the Hornets had placed Walker on the trade market in hopes of freeing up cap space and adding some top young talent. Walker was professional about the rumors, saying, "I don't have control over those kind of things," and the buzz has so far amounted to nothing. Still, the idea of an immediate future without Walker must be tough to swallow for Hornets fans who haven't seen a ton of other great options for "franchise player" since the point guard arrived in 2011.
No expiring contracts. Charlotte is paying $117 million for its 30-something-win roster this season - well over the cap and just a couple million from the luxury tax. Even crazier, Charlotte already owes that roster even more for next season, when raises for its big-name players (and virtually no salaries coming off the books) will bump the payroll right up to the $120-million mark. Walker only makes $12 million next year, the last on his current deal, but he's just the sixth-highest-paid player on the Hornets; Zeller, Kidd-Gilchrist, Marvin Williams, Batum, and Howard are all making more.
With three of those players on the wrong side of 30 and none of them likely to become more valuable over the duration of their deals, it's little wonder the Hornets discussed trading Walker. Unloading their All-Star might be the only way to get rid of one or two of these other contracts, which cost far too much money for a team going nowhere.
The Questions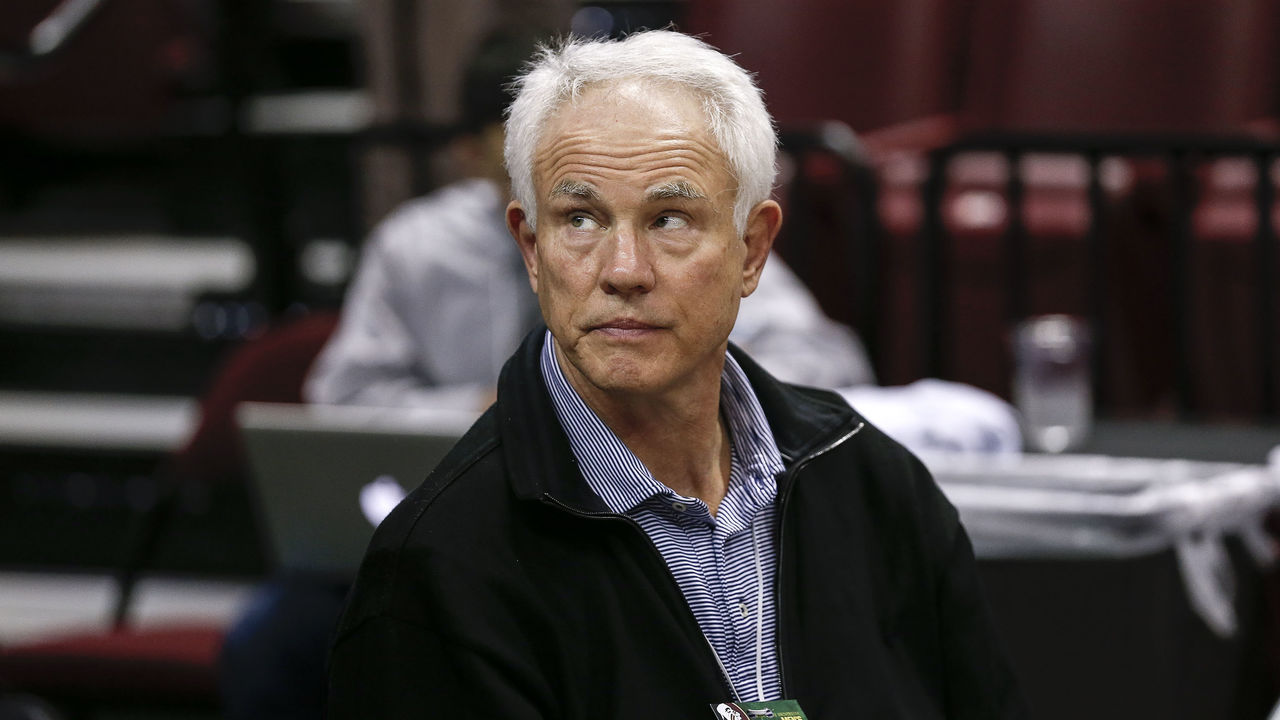 Is Mitch Kupchak coming? After two years without the playoffs, and - without pretending these Hornets and the old Hornets actually exist as part of the same timeline - going through an entire franchise lifetime without making the second round, Rich Cho was fired as GM in February, a position he'd held since 2011. His successor is rumored to be former Lakers GM Mitch Kupchak, with Wojnarowski reporting that the team has made "significant progress" in contract talks with the esteemed exec. But is it really as good as done? And if so, are the Hornets getting the Kupchak who traded for Pau Gasol and built two championship rosters, or the one who badly overpaid a banged-up Kobe Bryant and delayed a necessary rebuilding process?
Will Walker talks resume? As discussed above, the Hornets remain motivated to entertain offers for their franchise points leader. If they can use Walker to get out from the ungodly contracts of Batum or Kidd-Gilchrist and add a prospect or a draft pick or two in the process, it'd be hard to turn down, no matter how much losing Walker would sting. Even if they don't get that kind of offer, how long will it take until Walker's frustrated enough with the trade rumors and losing that he asks out anyway?
How much longer does Clifford have? He's been head coach in Charlotte since 2013, resulting in two playoff appearances and a seven-game series that could've yielded the first second-round appearance of the post-Bobcats era. He's given the team a hard-nosed, defensive identity - but even that's started to slip. The team's only 17th in defensive rating this season, its first appearance in the league's bottom half since Clifford took over. Throw in his health scares, and both sides of the relationship likely need to do some serious thinking this offseason as to whether they want to team up for a sixth season.
Is help available in the draft? The Hornets seem likely to pick 11th for the second straight year, though a hot finish by the Lakers could bump Charlotte into the top 10, and from there, they have approximately a 4-to-5 percent chance to jump into the top three. Failing that, the Hornets won't be choosing from certain franchise players (and they haven't had a real chance at one of those in the draft since the 7-59 squad lost out on the No. 1 pick and Anthony Davis in the 2012 lottery, settling for Kidd-Gilchrist). Instead, they'll select from deluxe complementary players like Villanova wing Mikal Bridges, or boom-or-bust prospects like Oklahoma gunner Trae Young. And they might need to trade that pick anyway, possibly to unload even more of their dead money.
What exactly is the plan here? Kupchak or whoever else takes over as Charlotte's GM will walk into one of the most difficult assignments available in the NBA. What do you do with a team locked into a subpar roster at an exorbitant price? What do you even address first - decongesting the cap, or increasing the general talent level? There are no easy answers, and whichever plan the new GM enacts will likely take years to be successfully realized. But at this point, the important thing is probably just committing to a plan in the first place. After all, it's years of "well, maybe" half-stepping that eventually led the Hornets to pay contending prices for a middling roster, with relief of any kind still a speck on the horizon.
(Photos courtesy: Getty Images)
Comments
✕
Better Luck Next Year: Charlotte Hornets edition
  Got something to say? Leave a comment below!