The New York Islanders are the NHL's most exciting team - for better or worse
Elsa / Getty Images Sport / Getty
EAST MEADOW, N.Y. – NHL goal-scoring is at its highest rate in over a decade - and for the majority of the season, it has felt like the New York Islanders have been solely responsible.
New York enters the week ranked second in the league in goals scored per game (3.52), behind only the best team in hockey, the Tampa Bay Lightning. But all that offense has come at a price: the Isles also rank joint-second in goals allowed (3.42), behind only the lowly Arizona Coyotes.
That combination of full nets at both ends of the ice, as one might expect, has led to an 18-12-3 record, good for fourth place in the rugged Metropolitan Division entering play Friday – four points from the top of the division, but two points from being out of the playoffs altogether.
"We preach a lot of movement and we want to play offense," said rookie center Mathew Barzal, fourth on the Islanders with 28 points. "I'm an offensive guy and I like that. We take advantage of the system – I haven't really played in a system with so much offense. I think it's our mentality.
"(Head coach) Dougie Weight was an offensive guy, he knows what it takes to score goals and how to score goals. We've got to tighten up defensively, but I think we're doing a great job on the offensive side."
As one of 87 players in the NHL's century-long history with 1,000 career points, Weight was indeed an offensive force during a playing career that included four All-Star appearances. The Islanders' coach would like to see better defensive work from his team, and believes that even while playing a "harder" game, they could still score as much as they already do.
"Yes, you can, absolutely - you can score more," Weight said. "If you can defend better and quicker ... you can score and still be better in those areas and be simpler."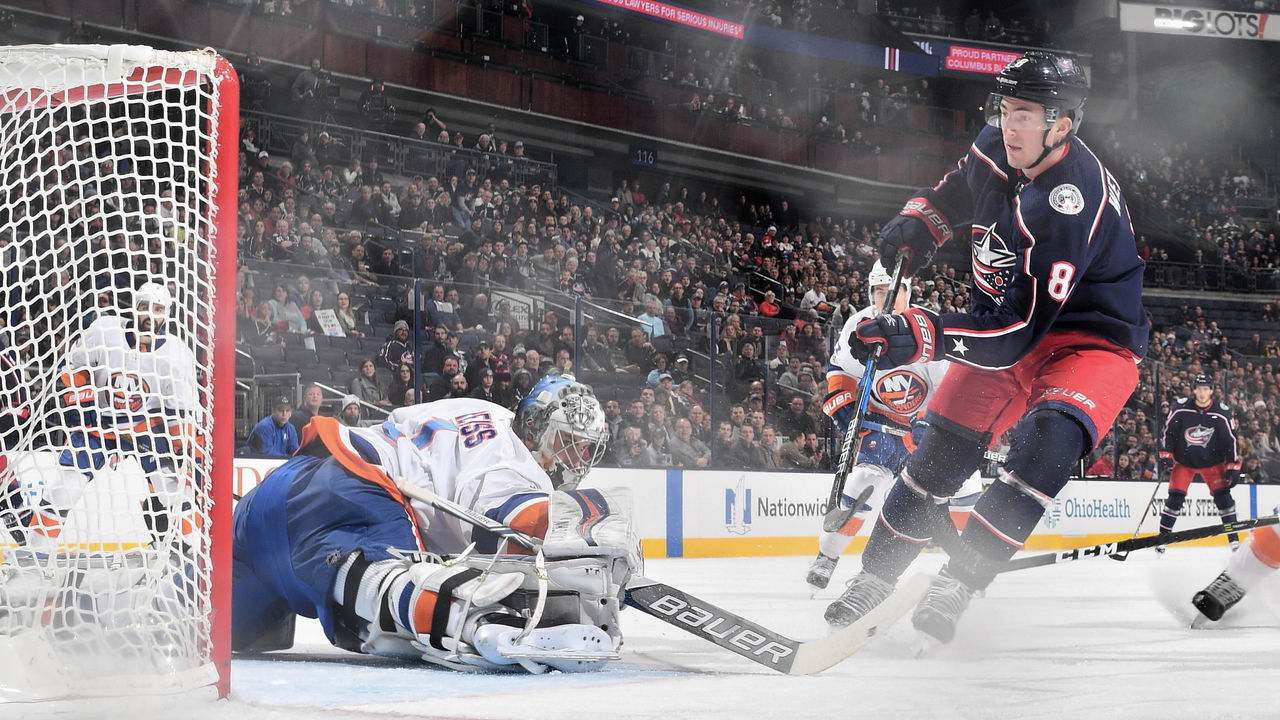 While Barzal took some heat for defensive lapses in Thursday night's 6-4 loss to the Columbus Blue Jackets - mistakes which he owned - the Islanders really need their bottom six to be more dependable defensively, a point Weight made indirectly by saying he could not start Barzal's line and John Tavares' line in both the offensive and defensive zones all the time.
If Weight could do that, though, the Islanders would really be something else. Barzal, flanked by Jordan Eberle and Andrew Ladd, is in the thick of the Calder Trophy race, but it's Tavares' line with Josh Bailey and Anders Lee that is really ensuring New York is never out of any game. Bailey notched his first career hat trick on Thursday, helping the Islanders rally from a three-goal deficit to tie the Blue Jackets before they ultimately fell.
This is Bailey's 10th season in the NHL, all with the Islanders after they made him the No. 9 overall pick in the 2008 draft. With 40 points, he's already enjoying his third-highest single-season total, with his career high of 56 from last term very much within reach.
The 28-year-old winger is, in fact, on pace for 99 points - meaning that, with Tavares also on track for the same number, the Islanders have a legitimate chance at having their first 100-point scorer in a quarter-century, since Pierre Turgeon's 58-goal, 132-point bonanza in 1992-93.
"I just try to go play," Bailey said. "I'm fortunate enough, I get to play with two of the best goal-scorers in the game. For me, I think, those guys have a knack for putting the puck in the back of the net. My game's always been more of a playmaking type of player.
"I just try to get the puck to those guys in good spots, and usually, they find a way to put it in. I think the three of us have been feeding off those guys, and a lot of the credit goes to them and their ability to finish."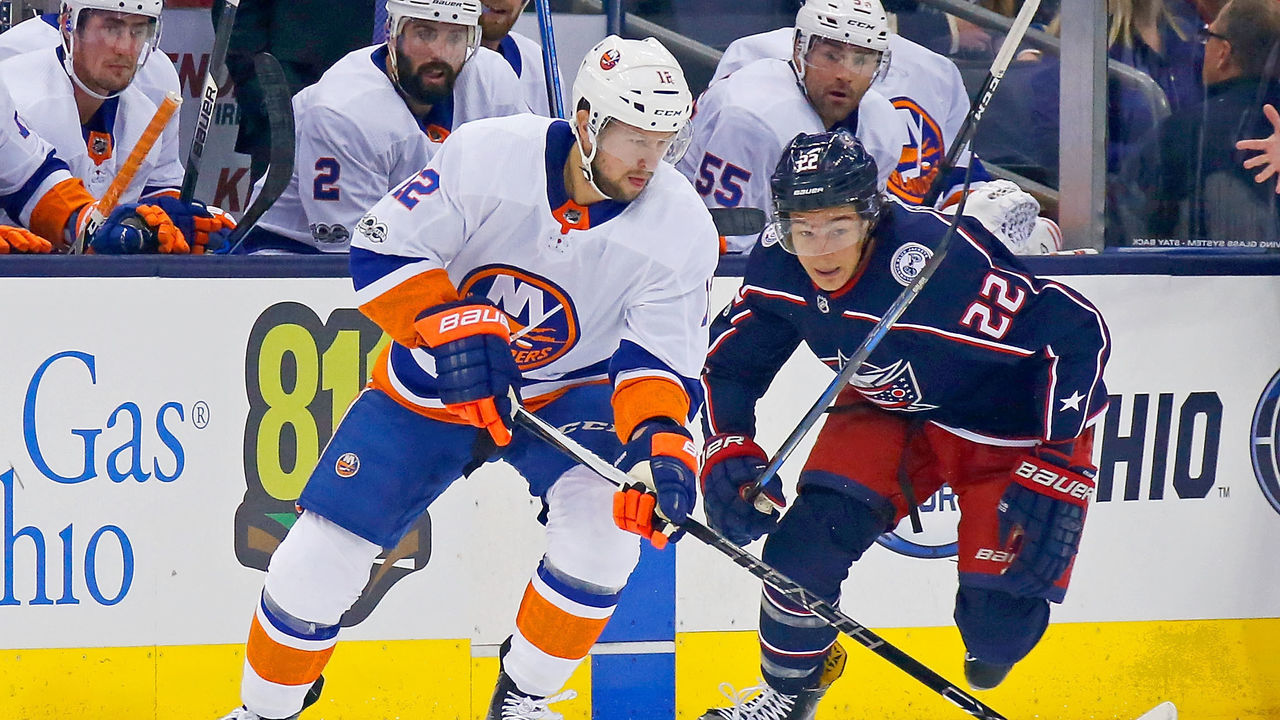 Bailey has assisted on 10 of Lee's 20 goals and eight of the 19 tallied by Tavares, plus three apiece by Barzal and defenseman Nick Leddy, as well as goals by seven other teammates. That's 31 assists, tied with Blake Wheeler and Steven Stamkos for second in the league behind only Jakub Voracek.
"You look back at his hockey card, he's always been a very good assist man," Weight said. "The discrepancy of numbers is different, but in junior when he was drafted, he was a playmaking centerman. He's moved to wing, and I think you have two guys with him right now that have an amazing amount of camaraderie together and confidence.
"Any line of work, it doesn't matter, if you're confident and you're skilled, and you've got people around you that you trust and you like being around, it's gonna be good. It's been a good recipe for us and we're definitely relying a lot on him."
(Photos courtesy: Getty Images)