Heading into next week's winter meetings, theScore ranked every MLB team's top executive based solely on the best trade he's made during his career. For teams with a president of baseball operations/president/general manager, only the top executive was considered. We begin with 30-21:
30. Derek Falvey, Twins
Current Role: Executive Vice President, Chief Baseball Officer
Team During Trade: Minnesota Twins
Date of Trade: July 30, 2017
| To MIN | To NYY |
| --- | --- |
| Zack Littell | Jaime Garcia |
| Dietrich Enns | |
Falvey has only held his role since October of last year - just a little longer than Garcia's tenure in Minnesota. The left-hander was acquired from the Braves and made just one start for the Twins before he was flipped to the Yankees after Minnesota hit a rough patch. Credit Falvey for his quick thinking to move Garcia for future help, rather than lose him for nothing.
29. Al Avila, Tigers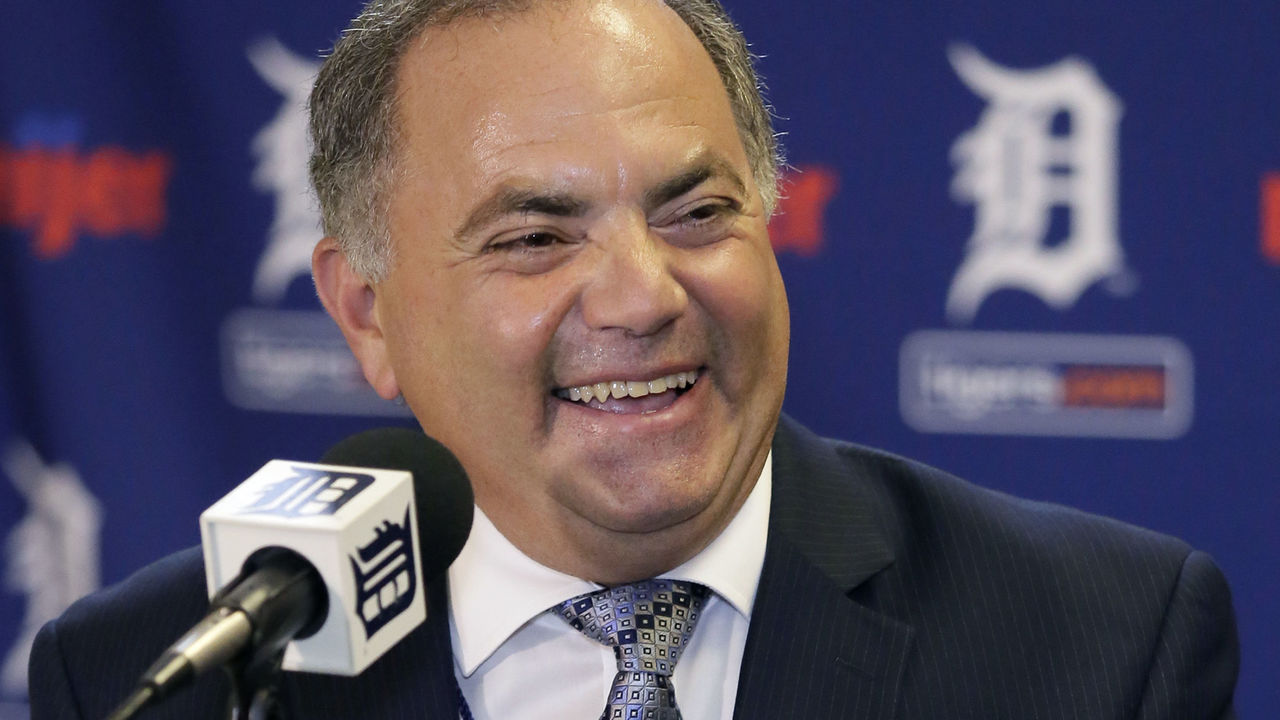 Current Role: General Manager, Executive VP of Baseball Ops.
Team During Trade: Detroit Tigers
Date of Trade: Jan. 18, 2017
| To DET | To TB |
| --- | --- |
| Mikie Mahtook | Drew Smith |
Since taking over for Dave Dombrowski, Avila's biggest trades have involved dealing veterans Justin Verlander, J.D. Martinez, and Justin Upton in moves designed to dump salary. These transactions did little to obtain meaningful future assets, leaving his best piece of business so far to be the acquisition of Mahtook. After failing to make much of an impression in Tampa, Mahtook turned into a valuable piece for the Tigers last season, hitting .276/.330/.457 with 12 homers across 109 games, while playing all three outfield positions.
28. Jeff Bridich, Rockies
Current Role: Senior Vice President, General Manager
Team During Trade: Colorado Rockies
Date of Trade: July 30, 2017
| To COL | To TEX |
| --- | --- |
| Jonathan Lucroy | Pedro Gonzalez |
With the Rockies hoping to end a seven-year postseason drought, Bridich made a significant upgrade behind the plate by adding Lucroy for a PTBNL. Despite his struggles in Texas, Lucroy provided a nice boost in Colorado, hitting .310/.429/.437 with two homers in 46 games.
27. Michael Hill, Marlins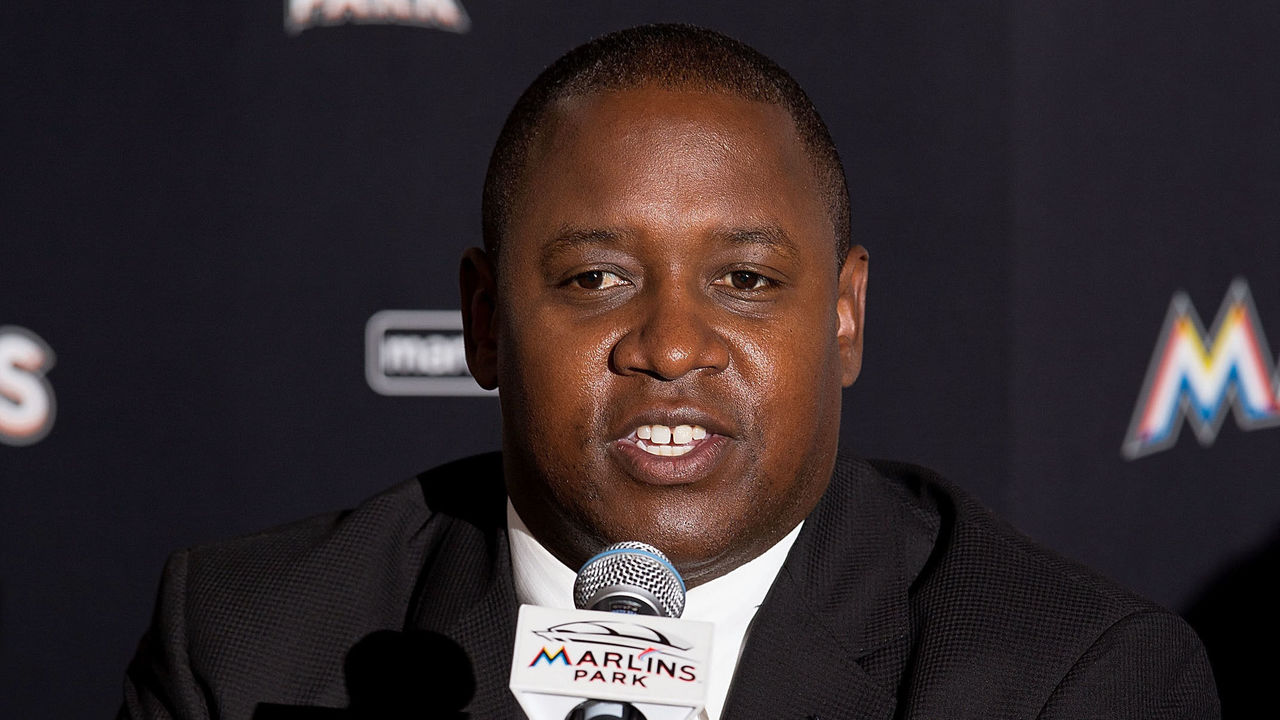 Current Role: President of Baseball Ops.
Team During Trade: Miami Marlins
Date of Trade: Nov. 19, 2012
| To MIA | To TOR |
| --- | --- |
| Adeiny Hechavarria | Josh Johnson |
| Henderson Alvarez | Mark Buehrle |
| Anthony DeSclafani | Jose Reyes |
| Yunel Escobar | John Buck |
| Jake Marisnick | |
| Jeff Mathis | |
| Justin Nicolino | |
Working with then-president of baseball operations Larry Beinfest, Hill and the Marlins orchestrated a blockbuster 12-player trade with the Blue Jays. Miami's front office was initially heavily criticized for trading away a number of stars just months after opening Marlins Park, but looking back, it's fair to say that the organization benefited from the move. Alvarez pitched well before injuries, while Hechavarria appeared in 599 games for the Marlins. DeSclafani, Escobar, and Marisnick were all flipped for future assets. Still, the most important impact for the rebuilding club was the ability to shed themselves of roughly $160 million in future salary. Sound familiar?
26. Dick Williams, Reds
Current Role: President of Baseball Ops., General Manager
Team During Trade: Cincinnati Reds
Date of Trade: Jan. 19, 2017
| To CIN | To MIA |
| --- | --- |
| Luis Castillo | Dan Straily |
| Austin Brice | |
| Isaiah White | |
Nine months after claiming Straily off waivers from the Padres, Williams flipped the right-hander to the Marlins for future pieces. One of those was Castillo, who made 15 starts in 2017, posting a 3.12 ERA and 1.07 WHIP, while also emerging as a core part of the rotation moving forward. Brice is slated to be in the bullpen come next Opening Day.
25. Jerry Dipoto, Mariners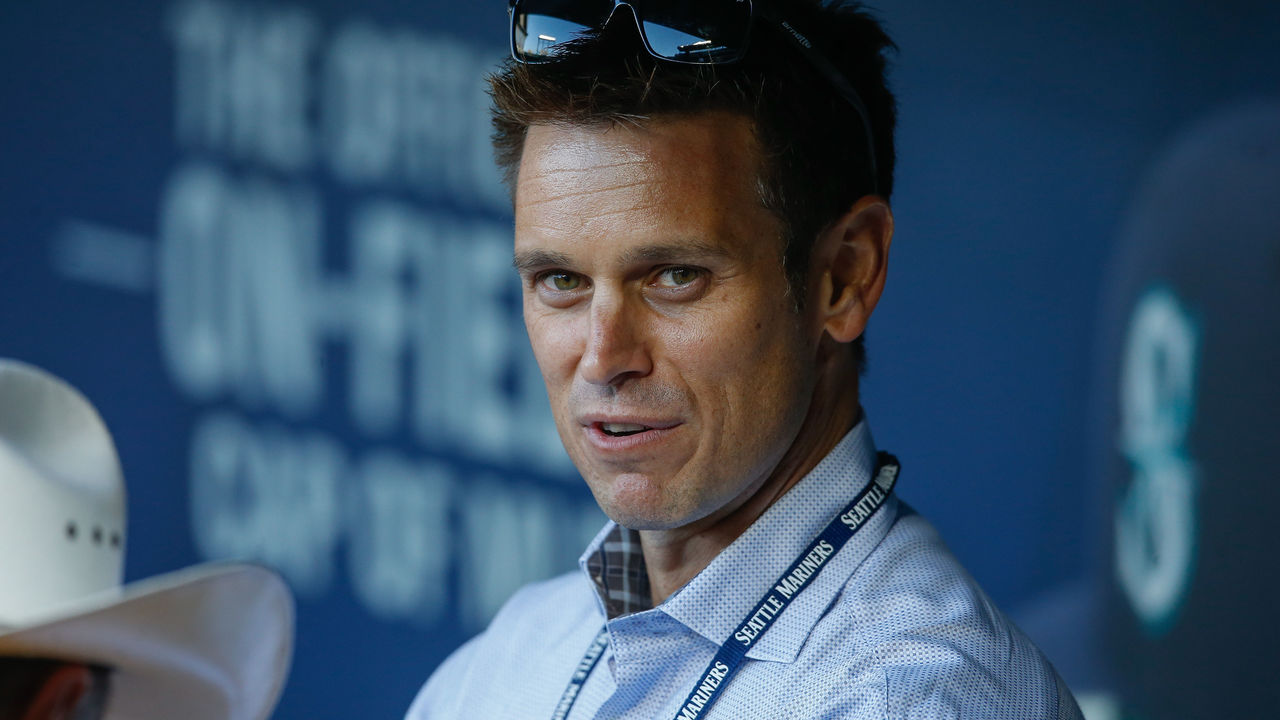 Current Role: Executive VP and GM - Baseball Operations
Team During Trade: Seattle Mariners
Date of Trade: Aug. 31, 2016
| To SEA | To NYY |
| --- | --- |
| Ben Gamel | Jio Orozco |
| | Juan De Paula |
Dipoto has made more than 30 trades since joining the Mariners in September 2015, but one of his most under-the-radar deals looks like his best. Gamel was acquired from the Yankees in exchange for a pair of minor-league pitchers and immediately flourished when handed regular playing time in Seattle. The 25-year-old hit .275/.322/.413 with 11 homers and 27 doubles in 134 games last season and is under contract through the 2022 season.
24. Matthew Silverman, Rays
Current Role: President of Baseball Ops.
Team During Trade: Tampa Bay Rays
Date of Trade: Nov. 6, 2015
| To TB | To SEA |
| --- | --- |
| Logan Morrison | Nathan Karns |
| Brad Miller | Boog Powell |
| Danny Farquhar | C.J. Riefenhauser |
Four days after the 2015 World Series, Silverman added some much-needed power from the left side of the plate by trading some future pieces that have still yet to develop in the majors. Morrison and Miller combined for 91 homers over two seasons in Tampa, while Karns posted a 5.15 ERA over 94 1/3 innings in Seattle. Powell appeared in just 23 games with the Mariners before being traded.
23. A.J. Preller, Padres
Current Role: Executive Vice President, General Manager
Team During Trade: San Diego Padres
Date of Trade: Nov. 14, 2015
| To SD | To BOS |
| --- | --- |
| Manuel Margot | Craig Kimbrel |
| Javier Guerra | |
| Carlos Asuaje | |
| Logan Allen | |
After one year of going for it, Preller quickly went into sell mode and landed four players for his All-Star closer that was an unneeded luxury for a team heading into a rebuild. Margot took over as the club's starting center fielder last season, while Asuaje emerged as a viable second baseman at the major-league level. Preller will continue to see the benefits of the trade in the upcoming years too, when Guerra and Allen eventually reach the majors.
22. David Stearns, Brewers
Current Role: General Manager
Team During Trade: Milwaukee Brewers
Date of Trade: Dec. 6, 2016
| To MIL | To BOS |
| --- | --- |
| Travis Shaw | Tyler Thornburg |
| Mauricio Dubon | |
| Josh Pennington | |
| Yeison Coca | |
Stearns flipped a breakout season from Thornburg into four players. Shaw, who is under control through the 2021 season, turned into the Brewers' everyday third baseman and belted a career-high 31 homers to go with 101 RBIs in 2017. Dubon is the Brewers' ninth-best prospect, and Pennington comes in at No. 22. Over in Boston, Thornburg has yet to throw a single pitch for the Red Sox due to shoulder surgery.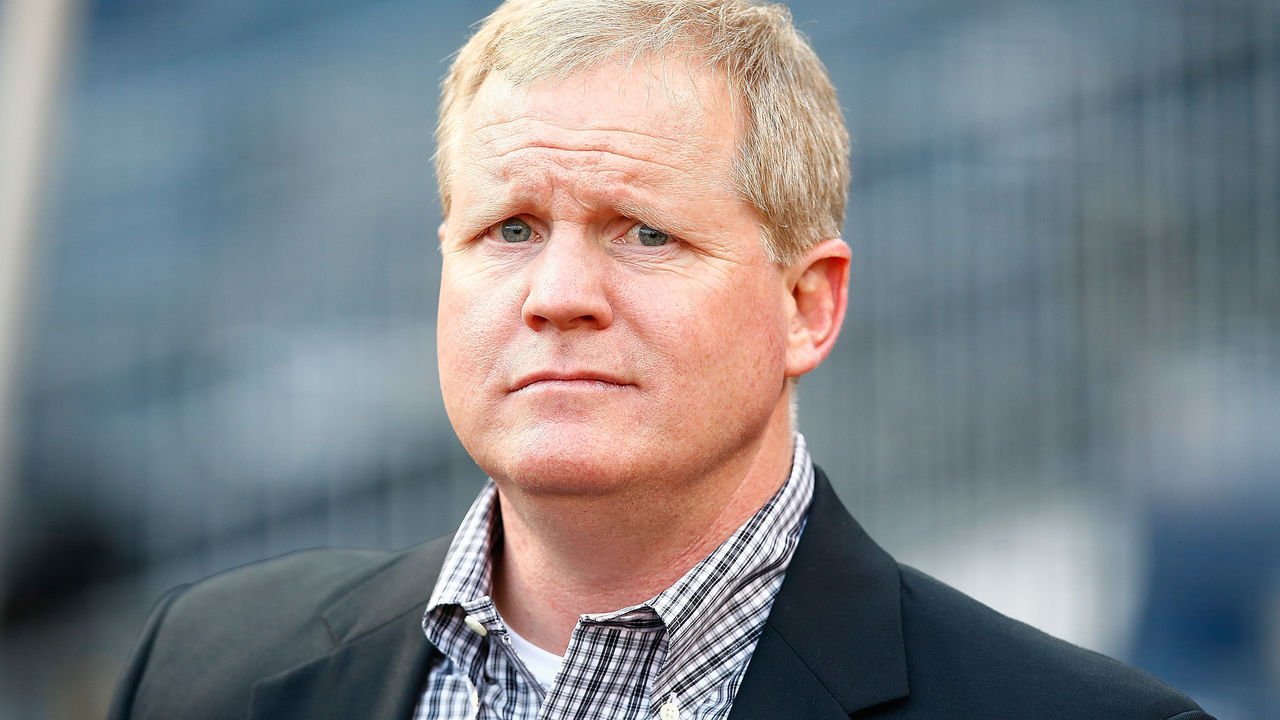 21. Neal Huntington, Pirates
Current Role: Executive Vice President, General Manager
Team During Trade: Pittsburgh Pirates
Date of Trade: Dec. 26, 2012
| To PIT | To BOS |
| --- | --- |
| Mark Melancon | Joel Hanrahan |
| Jerry Sands | Brock Holt |
| Ivan DeJesus | |
| Stolmy Pimentel | |
Melancon was acquired from Boston following a disastrous year in which he posted a 6.20 ERA over 45 innings. Over the next four seasons in Pittsburgh, he'd turn into a three-time All-Star and one of the best closers in baseball. Hanrahan would only throw 7 1/3 innings for the Red Sox before getting injured. Holt would become a valuable utility piece but did not have the impact that Melancon had for the Pirates.
RANKINGS 20-11 (Saturday) I 10-1 (Sunday)

(Photos courtesy: Getty Images)