Since arriving as European Tour CEO in August 2015, Keith Pelley has been shaking up the golf world.
Pelley, who has a business background in sport and entertainment, is bringing new ideas to the tour and professional golf. Pelley created the GolfSixes tournament in May, an event that saw two-man teams play in six hole matches with a shot clock, loud music, and microphones on players during the tournament.
The 53-year-old Canadian answered a number of questions through email for a two-part Q&A about the ideas he's brought to the sport, how they've been received, and the future of the tour.
deCourcy: How have the first two years gone for you as CEO of the European Tour?
Pelley: I think we have made significant progress over the past two years but we still have a lot to do. Everything takes time to an extent, and when I took on the role I knew a potential for growth existed on the European Tour, and I think we are starting to see that now. We are truly a global organization and in my time so far there have been some significant milestones achieved. The introduction of the Rolex Series has been transformational for our Tour, plus our players continue to perform admirably on the world stage. Innovation continues to be a hot topic for us, in terms of our digital output, and we have also made significant inroads with Strategic Alliances across Asia, Australasia, and Korea, as we look to continue growing those international relationships.
deCourcy: You believe golf needs to wake up, what part of the product has been lacking in your opinion?
Pelley: There is a narrative for change in the game right now because there is no question that golf needs to modernize to appeal to wider markets. Making a connection with the spectators and fans is key to that, both on site at our tournaments or through our digital output. Introducing innovative formats is a major part of broadening our appeal to new audiences. We also need to continue to address one of the biggest talking points in the game, which is slow play. Our commitment to making golf faster and more appealing to fans has resulted in a new format, the Shot Clock Masters, which will take place in Austria in June. It's going to be a fascinating addition to our schedule next year, an experiment for us, and hopefully it will help us combat slow play and reduce round times – further evidence of our desire to embrace innovation.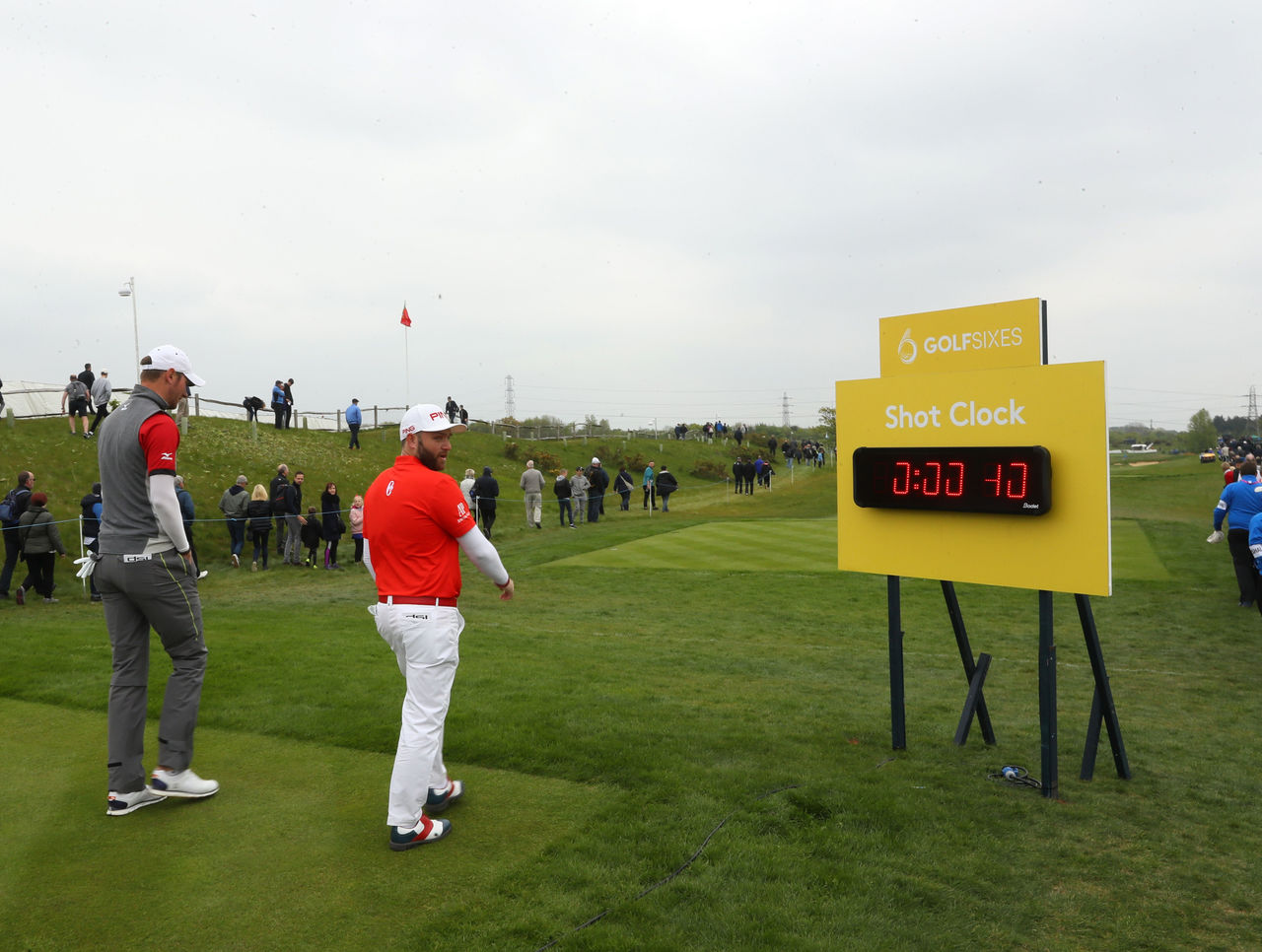 deCourcy: You've had a number of innovative ideas, how have fans/players reacted to the concepts?
Pelley: We're a members' organization, so you are never going to get every single player fully on board with every single thing we do, but as long as the idea isn't a hindrance to them, and the majority of the players are behind it, then we will try it. As for the fans, as the saying goes, 'you can't please all of the people all of the time,' but the majority of golf fans buy into what we are trying to do.
deCourcy: What was the takeaway from the GolfSixes tournament in May?
Pelley: GolfSixes came from the European Tour's desire to embrace innovation and originality in professional golf. Ultimately, with this shorter format of the game, we want to broaden the appeal of our sport to the millennial demographic. It was a proof of concept but the feedback from all our stakeholders was most definitely that the concept worked. Sky Sports told us that their audience study showed that 19 percent of people who tuned in to GolfSixes had never watched a European Tour event before and it was the second-most watched event from Europe on the Golf Channel in the US. We are in the entertainment content business with golf as our platform and GolfSixes is the perfect illustration of that. I think this format, as well as the interactive digital experience for fans and the innovative television coverage, will help people enjoy the sport more and help speak to a new audience. It returns to our schedule in 2018 and I am very much looking forward to shaping this event from what we learned this year.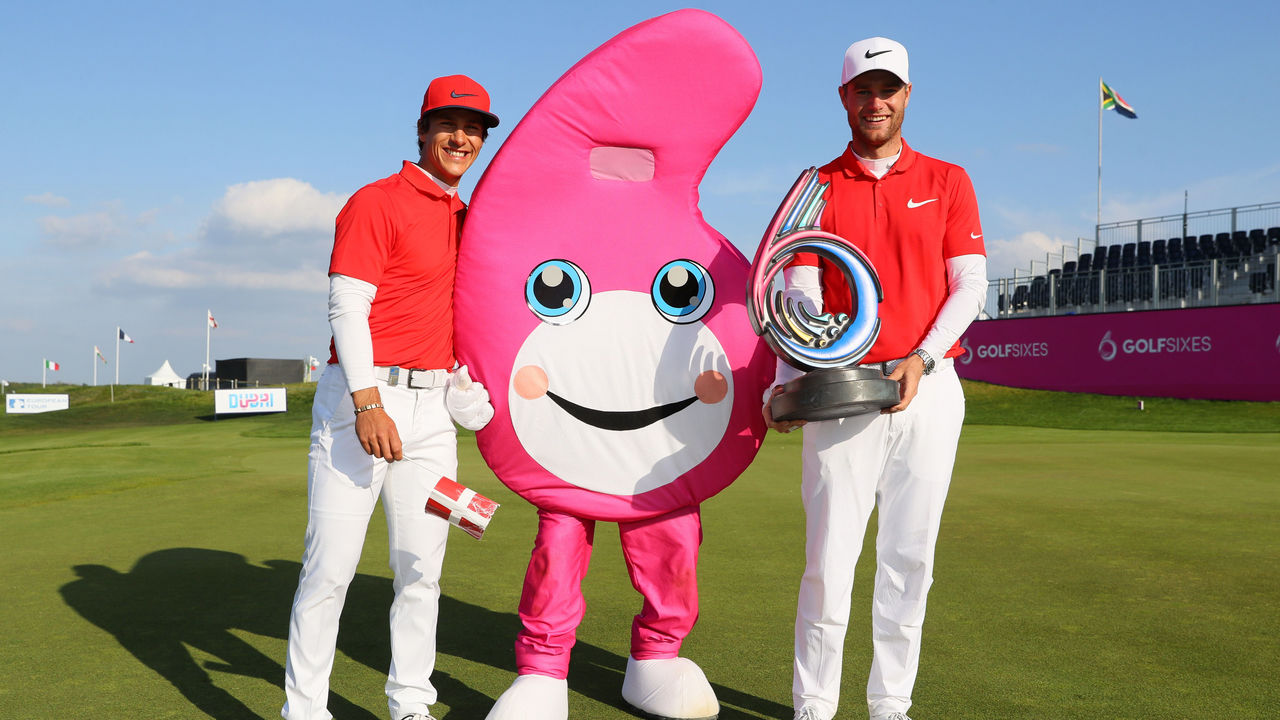 deCourcy: Have there been ideas that haven't worked?
Pelley: Of course there have but in everything we do, the idea is to be entertaining and fashionable, to make watching irresistible and our tournaments the place to be. What drives all entertainment is creativity. You need a working culture in which our employees can unleash their imaginations without restraint. We want daring ideas and want them put into action. We want our people to reek with positivity and know they have permission to fail. I want them to know that my first answer to their ideas will tend to be "yes" rather than "no" or "maybe." Some awesome ideas - or at least kernels of ideas - have come from this already.
(Photos courtesy: Getty Images)