NHL Power Rankings: Top-slotted Predators returning to playoff form
Sergei Belski-USA TODAY Sports / USA TODAY Sports
theScore's NHL Power Rankings are published every other Monday. Our sixth installment is put together by editors Craig Hagerman, Cory Wilkins, and Sean O'Leary.
1. Nashville Predators (21-7-4) ▲
Previously 3rd
The Predators are looking like the same club that made a dazzling march to the Cup Final last season. The offense is thriving and Pekka Rinne is playing some of the best hockey of his career. What's not to like? - Hagerman
2. Tampa Bay Lightning (24-6-2)
Previously 2nd
With seven straight wins, the Lightning continue to roll along, taking out nearly everyone in their path. - Hagerman
3. Washington Capitals (21-12-1) ▲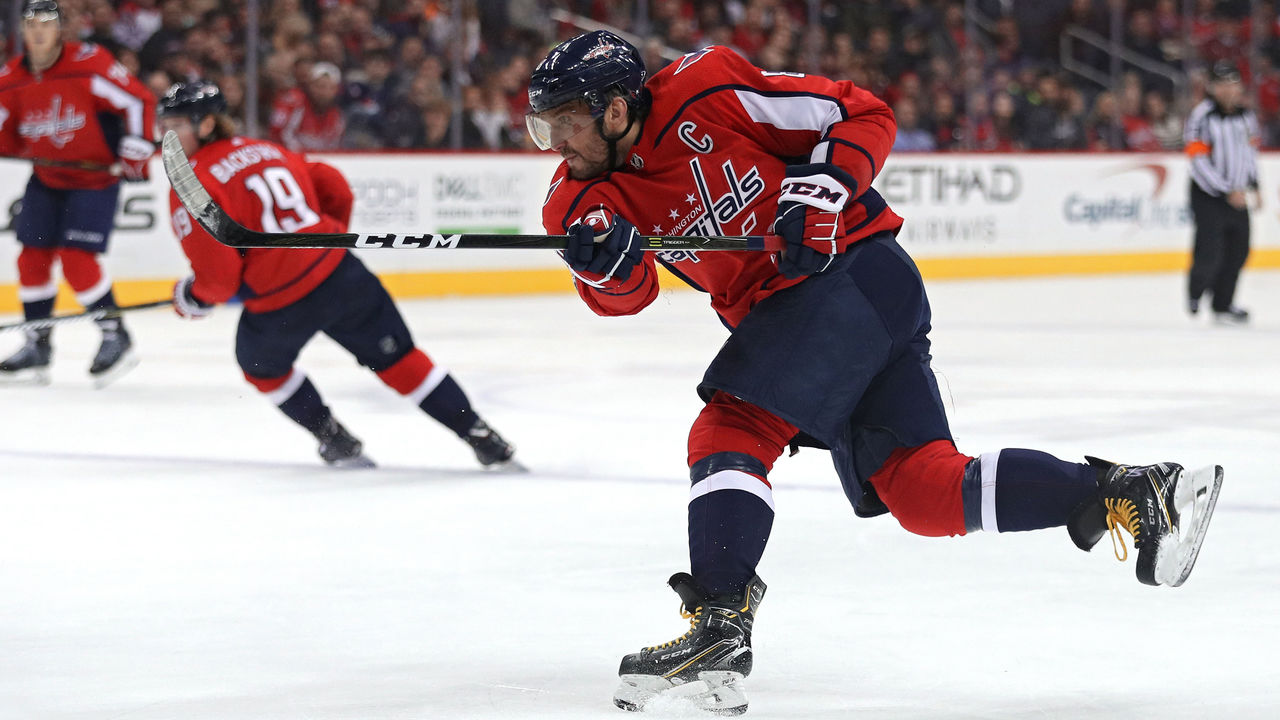 Previously 10th
Reuniting Nicklas Backstrom and Alex Ovechkin has helped the Capitals' offense explode over the last two weeks. Ovechkin is tied for the league lead in goals again and Washington's first in the Metropolitan Division. - Hagerman
4. Los Angeles Kings (20-10-4)
Previously 4th
The Kings have lost three straight, but prior to that, they'd strung together an eight-game winning streak, and Anze Kopitar's sizzling season hasn't cooled off. Things are still looking up for an L.A. club that missed the playoffs in two of the last three seasons. - Hagerman
5. Vegas Golden Knights (21-9-2) ▲
Previously 15th
The hockey world is still waiting for a Golden Knights collapse that never comes. Making matters worse for everyone else, Marc-Andre Fleury is back after a two-month absence and looks to be picking up where he left off before his concussion. - Hagerman
6. St. Louis Blues (22-11-2) ▲
Previously 8th
The Blues are still tied for the Central Division lead even with recent injuries to Alex Pietrangelo, Jaden Schwartz, and Jay Bouwmeester, but the Predators have three games in hand. - Hagerman
7. San Jose Sharks (17-10-4) ▲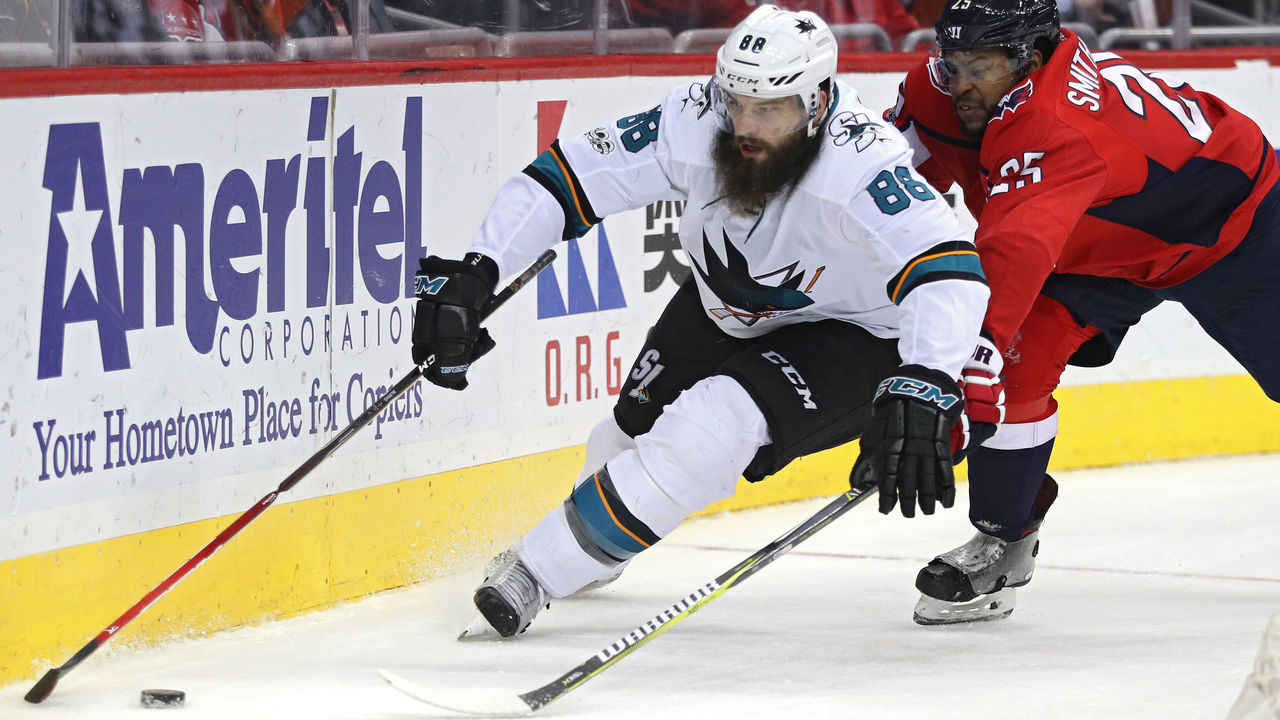 Previously 9th
Undefeated in regulation in their last five games, the Sharks have begun to make up some ground on the Golden Knights and Kings in the Pacific. What's more promising, after scoring just once in the first 21 games, Brent Burns looks to be heating up with five goals in his last five contests. - Hagerman
8. Winnipeg Jets (19-10-5) ▼
Previously 1st
The Jets have dropped five of its last seven games to slide out of top spot in the Central. - Hagerman
9. Toronto Maple Leafs (20-13-1) ▼
Previously 5th
The Maple Leafs are suddenly struggling to score goals, with just 10 in their last seven contests. The fact they've been missing Auston Matthews over the past four is part of the equation, but it's not everything. Luckily, Frederik Andersen's keeping Toronto from entering a significant tailspin. - Hagerman
10. Chicago Blackhawks (17-11-5) ▲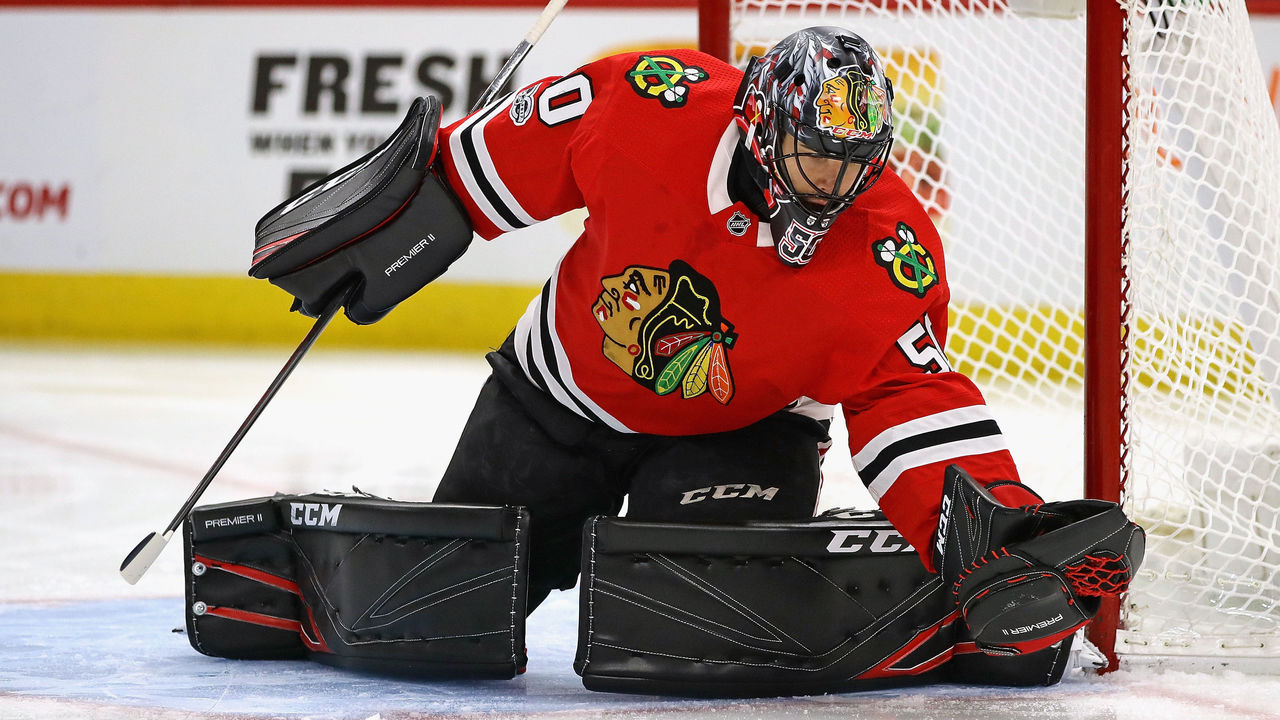 Previously 19th
Five straight wins - including a 5-1 drubbing of the Jets - have pushed the Blackhawks back into a playoff spot. Corey Crawford's return from injury is a big reason for this, as he's gone 5-0-0 with just seven goals against and a .954 save percentage. - Hagerman
11. New York Rangers (18-12-3) ▲
Previously 14th
Winners of four of their past seven, the Rangers can thank Michael Grabner for scoring three goals over that stretch. The speedy winger has 16 tallies this season and continues to be one of the league's best bargains. - Wilkins
12. New Jersey Devils (18-9-5) ▲
Previously 16th
Despite slowing down in recent weeks, the Devils have held down a playoff spot in the ultra-competitive Metropolitan because of their hot start. Taylor Hall's taken another step forward offensively. - Wilkins
13. Columbus Blue Jackets (20-12-1) ▼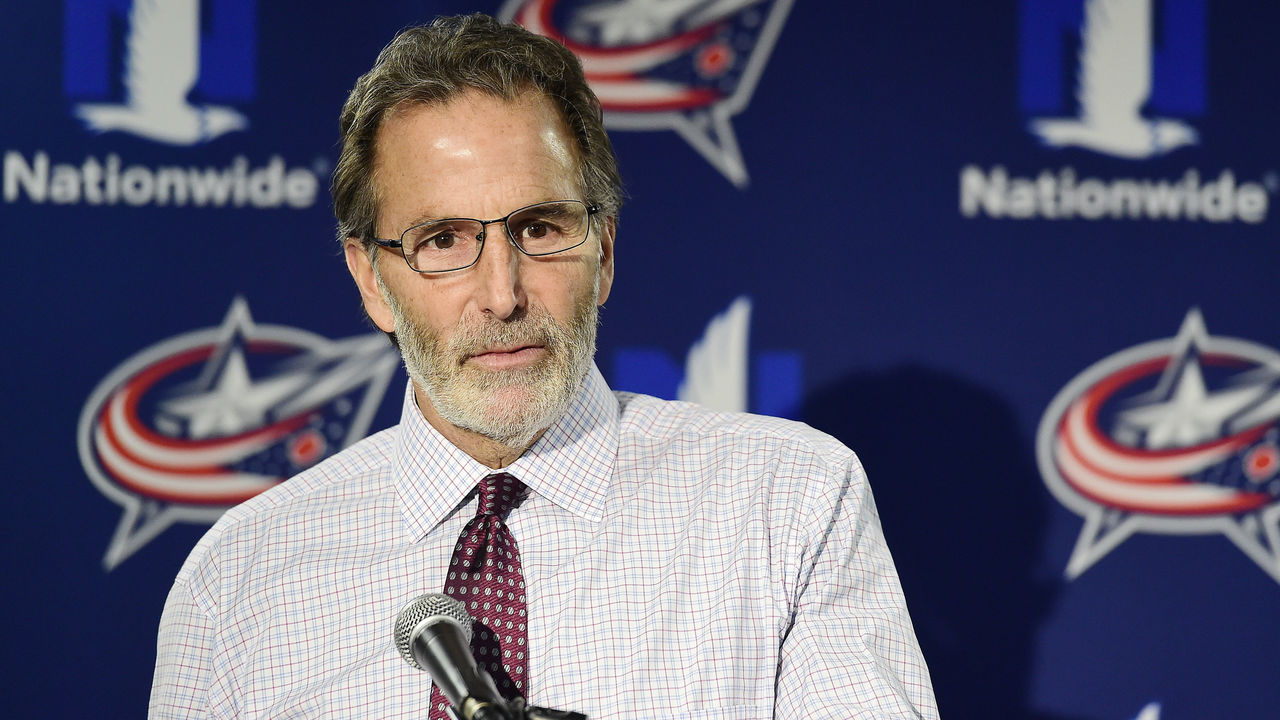 Previously 7th
Coach John Tortorella is understandably testy considering his team's lost three of its past six outings by a combined score of 13-4. - Wilkins
14. New York Islanders (18-12-3) ▼
Previously 6th
Winning just three of their past eight, the Islanders have been playing like a sub-.500 club too. If only they could shore up their goaltending. - Wilkins
15. Dallas Stars (18-14-2) ▼
Previously 12th
Despite a change behind the bench, the Stars are still struggling defensively, having allowed as many goals as they've scored. Dallas is barely holding onto a wild-card position in the West. - Wilkins
16. Minnesota Wild (17-13-3) ▲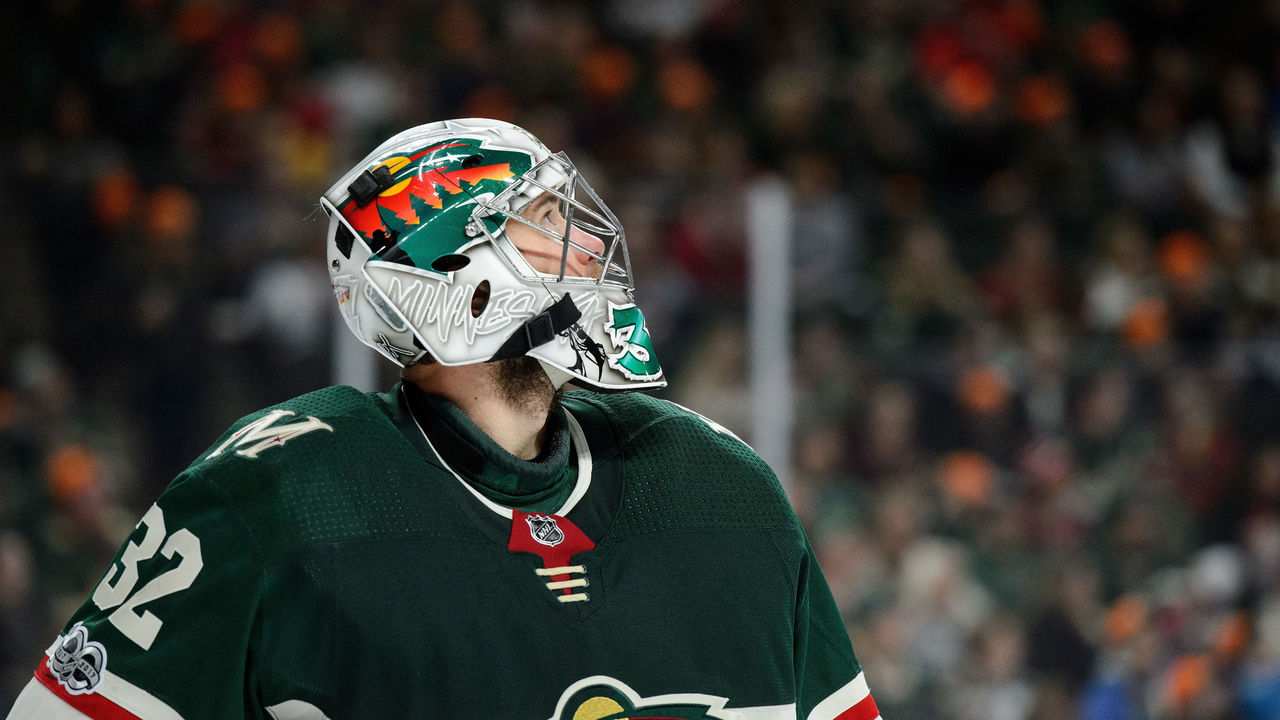 Previously 20th
The depth of the Wild will be tested with starting netminder Devan Dubnyk sidelined week to week, leaving the team to rely on former AHLer Alex Stalock. - Wilkins
17. Boston Bruins (15-10-5) ▼
Previously 13th
It could come down to two teams for the final postseason berth in the Atlantic Division, and right now, the Bruins hold that ticket. - Wilkins
18. Pittsburgh Penguins (17-14-3) ▼
Previously 11th
With the season nearing its halfway point, the back-to-back Stanley Cup champions don't occupy a playoff spot. That's more than a little concerning for general manager Jim Rutherford. - Wilkins
19. Anaheim Ducks (14-11-8) ▲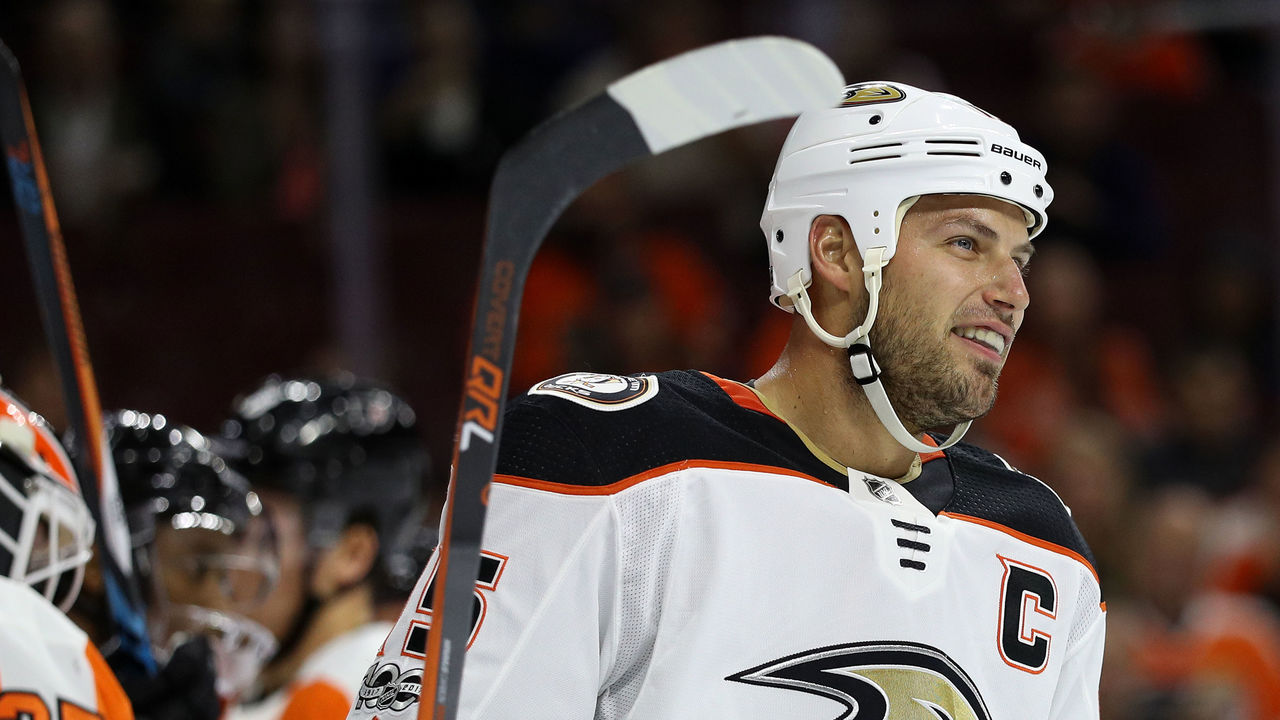 Previously 23rd
Undefeated in regulation in their past six contests, the Ducks have kept their heads above water despite seemingly constant attacks from the injury bug. - Wilkins
20. Philadelphia Flyers (14-11-7) ▲
Previously 30th
After dropping 10 straight, the Flyers strung together six consecutive victories to climb back into the playoff picture and grant coach Dave Hakstol a little breathing room. - Wilkins
21. Montreal Canadiens (14-15-4) ▼
Previously 18th
Some nights, the Habs look like they've begun to right the ship. Other nights, they get shut out by the Senators. Even with the ultimate X-factor in Carey Price at their disposal again, this team is incredibly difficult to gauge. - O'Leary
22. Carolina Hurricanes (14-11-7) ▲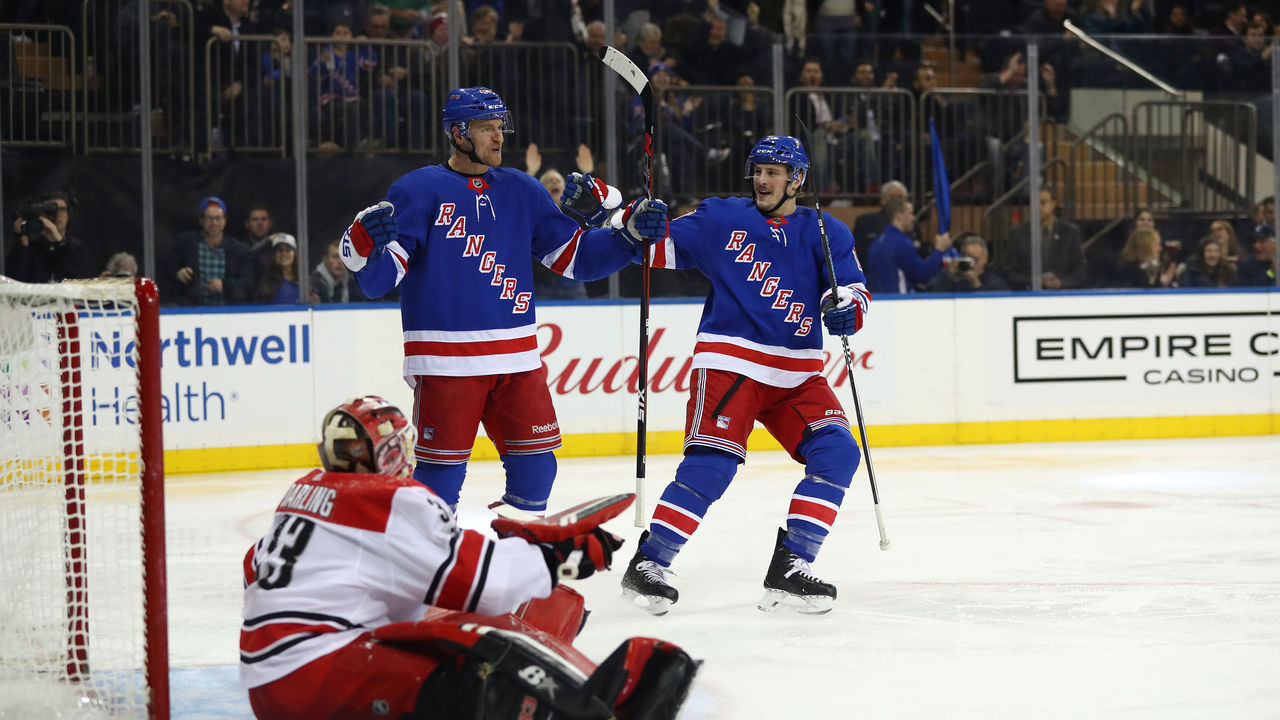 Previously 27th
The Hurricanes are among the league's best at generating shots and scoring chances, but with newcomer Scott Darling producing a .903 save percentage, the same ol' problem is hindering Carolina's efforts to compete. - O'Leary
23. Vancouver Canucks (15-15-4) ▼
Previously 21st
The Canucks look much better under Travis Green, but this team still isn't talented enough to contend. - O'Leary
24. Edmonton Oilers (14-17-2) ▼
Previously 22nd
With Cam Talbot back in goal and five home games before the end of 2017, now would be a good time for the Oilers to start a run. - O'Leary
25. Calgary Flames (17-14-3) ▼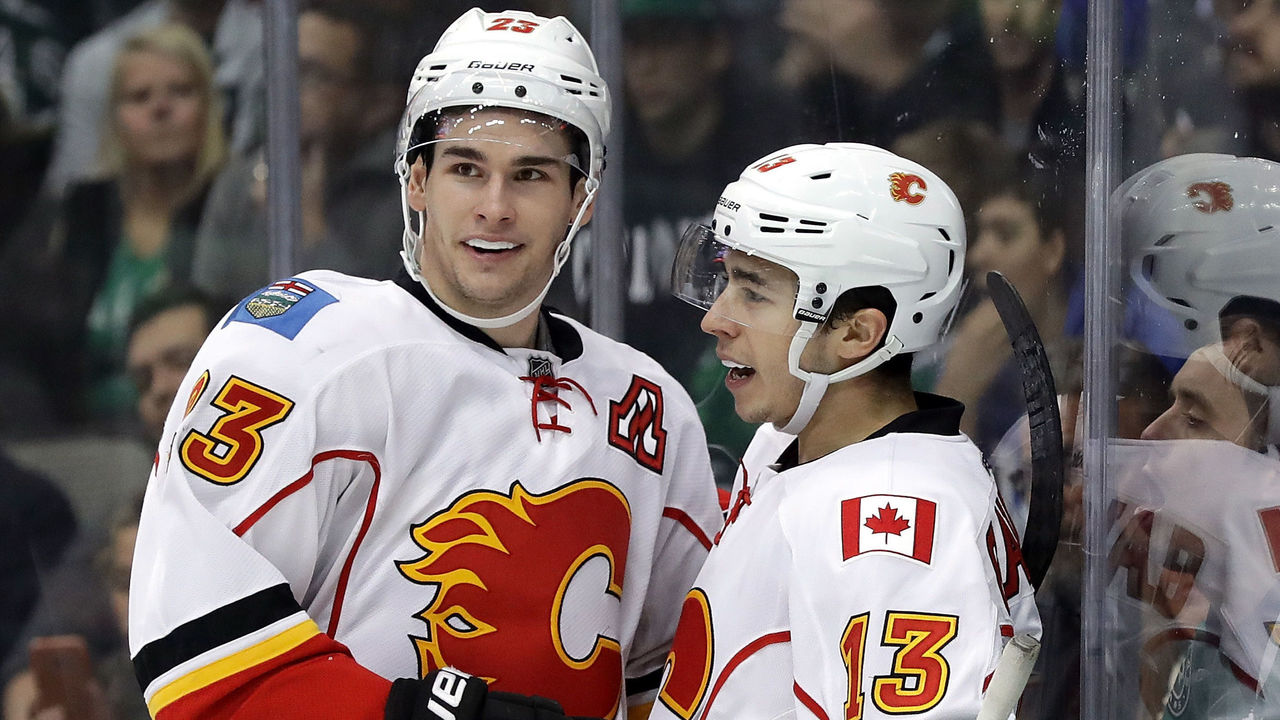 Previously 17th
Beyond the top-line duo of Johnny Gaudreau and Sean Monahan, the Flames are struggling to put the puck in the net. The current lack of production throughout the lineup won't cut it in the ultra-competitive Western Conference. - O'Leary
26. Colorado Avalanche (15-15-2) ▼
Previously 24th
The good news: Nathan MacKinnon has never looked better. The bad news: The Avs still allow just over 3.3 goals per game - the fifth-highest mark in the NHL. - O'Leary
27. Florida Panthers (12-16-5) ▲
Previously 28th
Now that the Panthers are second-last in the Eastern Conference and own a minus-20 goal differential, it's almost as if letting go of Jonathan Marchessault and Reilly Smith in the expansion draft was a bad idea. - O'Leary
28. Detroit Red Wings (12-13-7) ▲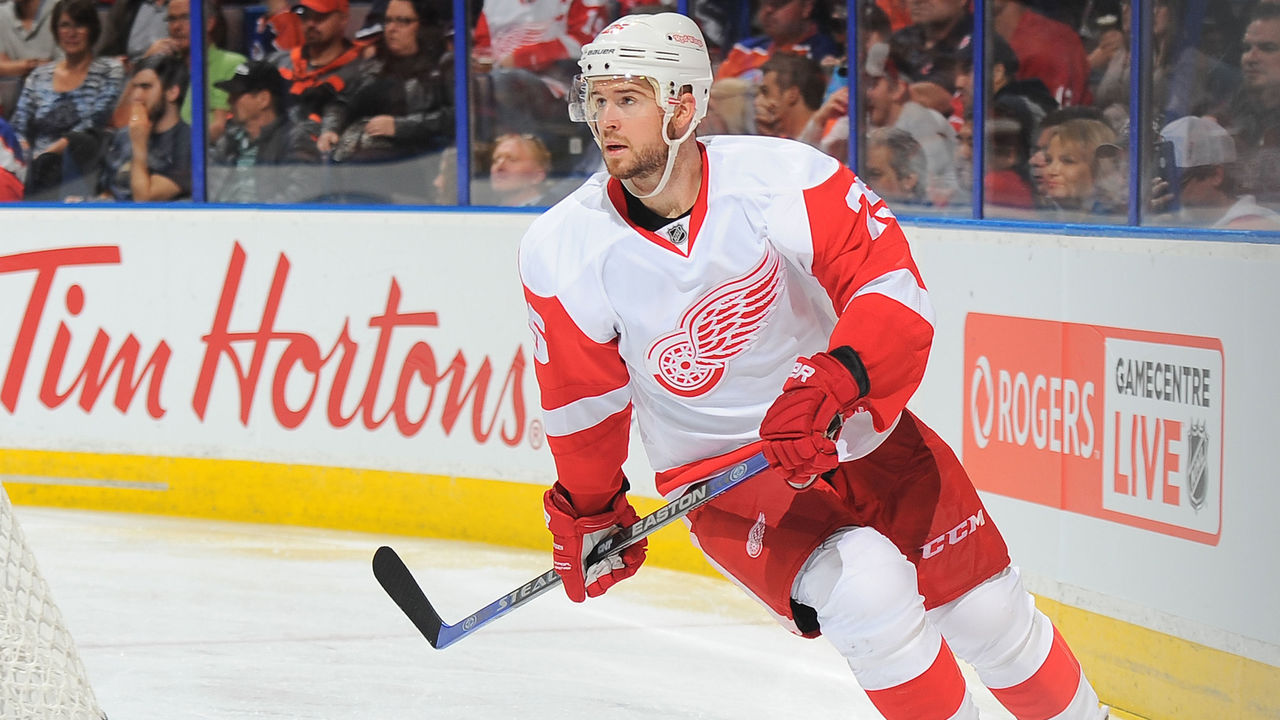 Previously 29th
With only two wins over their last 10 games, it's time again for the Red Wings to decide which players can be shipped out of town for future assets. - O'Leary
29. Ottawa Senators (11-13-7) ▼
Previously 25th
A nice win on a historic night in Ottawa took a back seat to owner Eugene Melnyk, who picked a dandy time to pour gasoline on an already raging fire with some dumbfounding comments about the state of his team. - O'Leary
30. Buffalo Sabres (8-18-7) ▲
Previously 31st
On a night when Jack Eichel dominated to the tune of his first career hat trick, the rest of Buffalo's roster activated full Sabres mode and spoiled the dazzling performance with an overtime loss. At this point, their greatest hope is some lottery luck come April, and we all know how that's gone in the past. - O'Leary
31. Arizona Coyotes (7-23-5) ▼
Previously 26th
It's nearly Christmas, and the Coyotes have 19 points. There's not much else to say. - O'Leary
(Photos courtesy: Getty Images)
Comments
✕
NHL Power Rankings: Top-slotted Predators returning to playoff form
  Got something to say? Leave a comment below!