Kerr: Klay impersonator 'a perfect metaphor for our conditioning'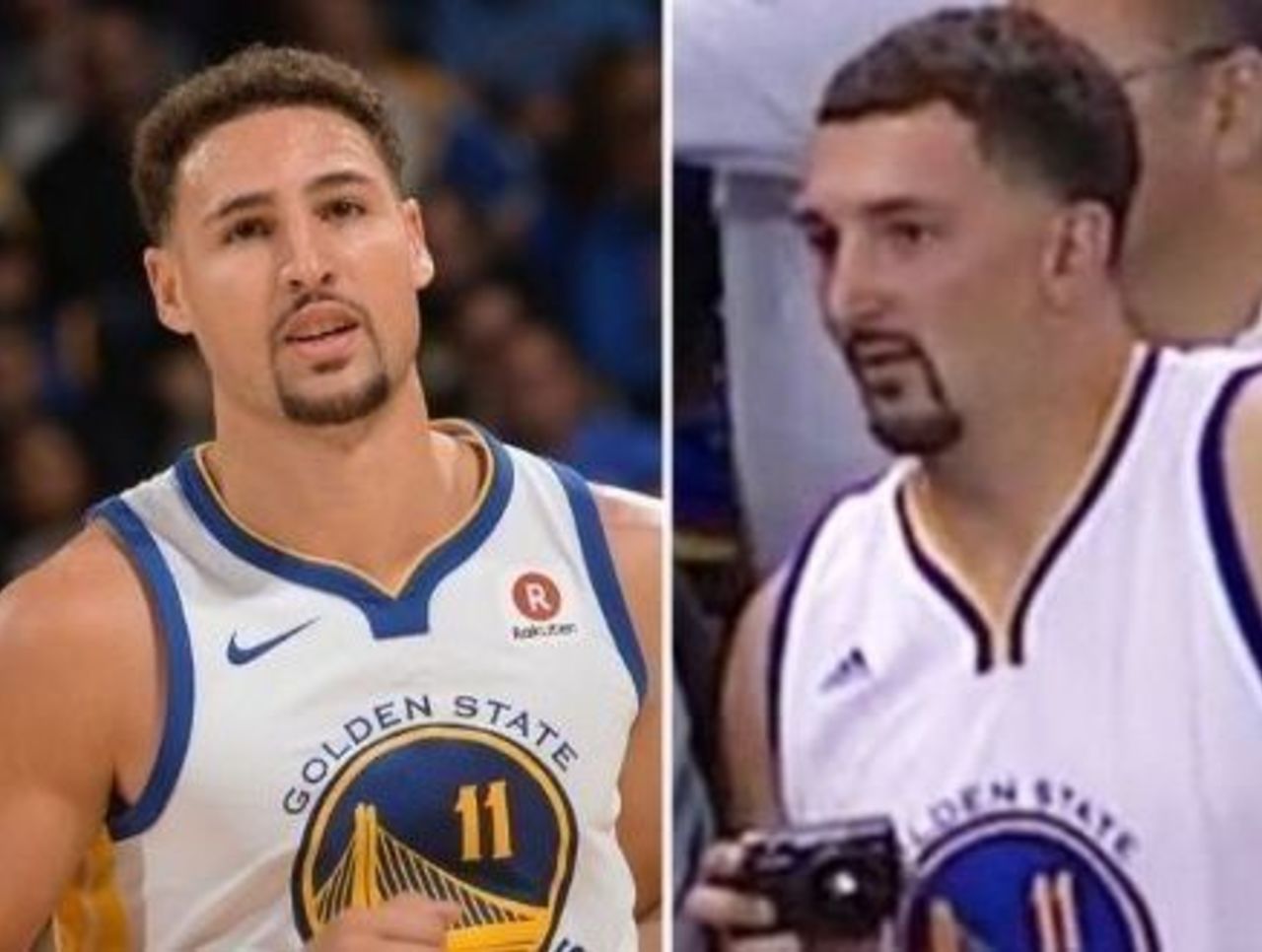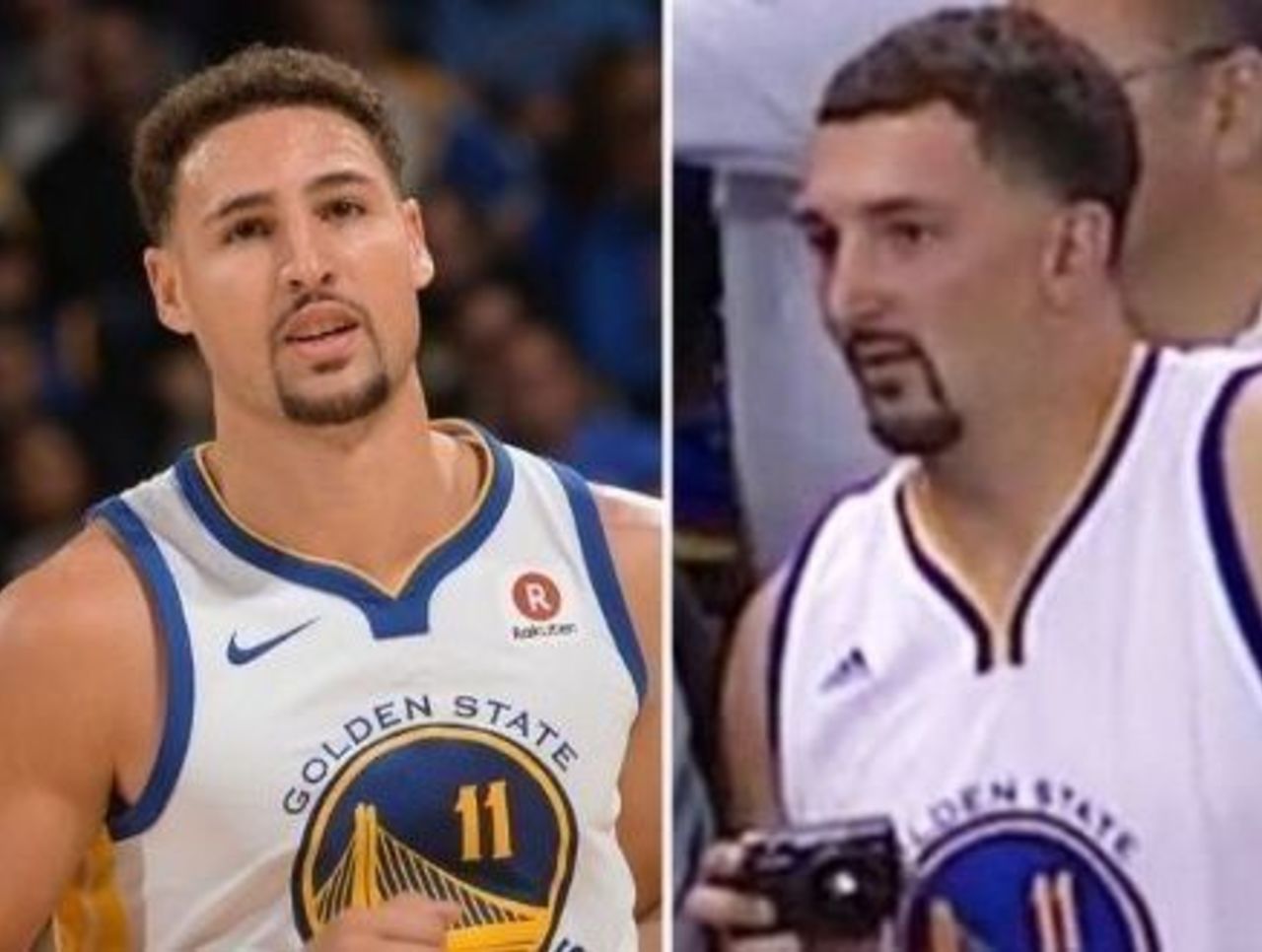 SLAM Magazine/Twitter
The Golden State Warriors ran out of steam at the end of Tuesday night's season opener against the Houston Rockets, watching a 13-point fourth-quarter lead turn into a one-point defeat.
Warriors coach Steve Kerr was unimpressed by his team's fitness level, blaming it for the late-game collapse.
Kerr also noticed the committed fan on the sidelines at the contest in full Warriors uniform, with a face, hairstyle, and goatee that made him look like a dead ringer for Klay Thompson ... but for some additional paunch.
"I thought it was a perfect metaphor for our conditioning," Kerr told reporters Wednesday, according to The Athletic's Marcus Thompson.
Whether "Fake Klay" becomes a mainstay at Oracle Arena is yet to be determined, but Kerr hopes the metaphorical implications will be short-lived.
"We just have to get in better shape," he said. "We'll see how long that takes."