Fantasy: 3 players who'll benefit from playing alongside a superstar
In a lot of ways, hockey players are just like us. They put their pants on one leg at a time, go to the office every morning, and occasionally profit off the hard work of others.
Across the NHL, a number of players have the distinct advantage of playing next to a guy who makes all his teammates better, and that's resulted in some big-time increases in point totals.
Here are three players to target in your draft who will continue to benefit from playing next to a star:
Patrick Maroon - Edmonton Oilers
Playing on a line with arguably the best player in the world is bound to do wonders for your offensive output. Such was the case last season for Maroon, who saw his goal and point totals skyrocket once he became a regular on Connor McDavid's wing.
In the three years prior to playing alongside McJesus, Maroon totaled less combined goals (21) than during his one year with him (27). McDavid's ability to dish the puck and create quality scoring chances allowed Maroon to develop his offensive game to the point where he's become a quality addition to any fantasy squad.
That's especially true considering he also contributes with penalty minutes, hits, and shots on goal.
Presuming Edmonton's top line of McDavid, Maroon, and Leon Draisaitl are broken up this season - with Draisaitl dropping to the second unit to fill one of the Oilers' holes up in the middle - Maroon's production may dip slightly.
But, playing next to a generational talent like McDavid still makes him a solid selection in most formats.
Anders Lee - New York Islanders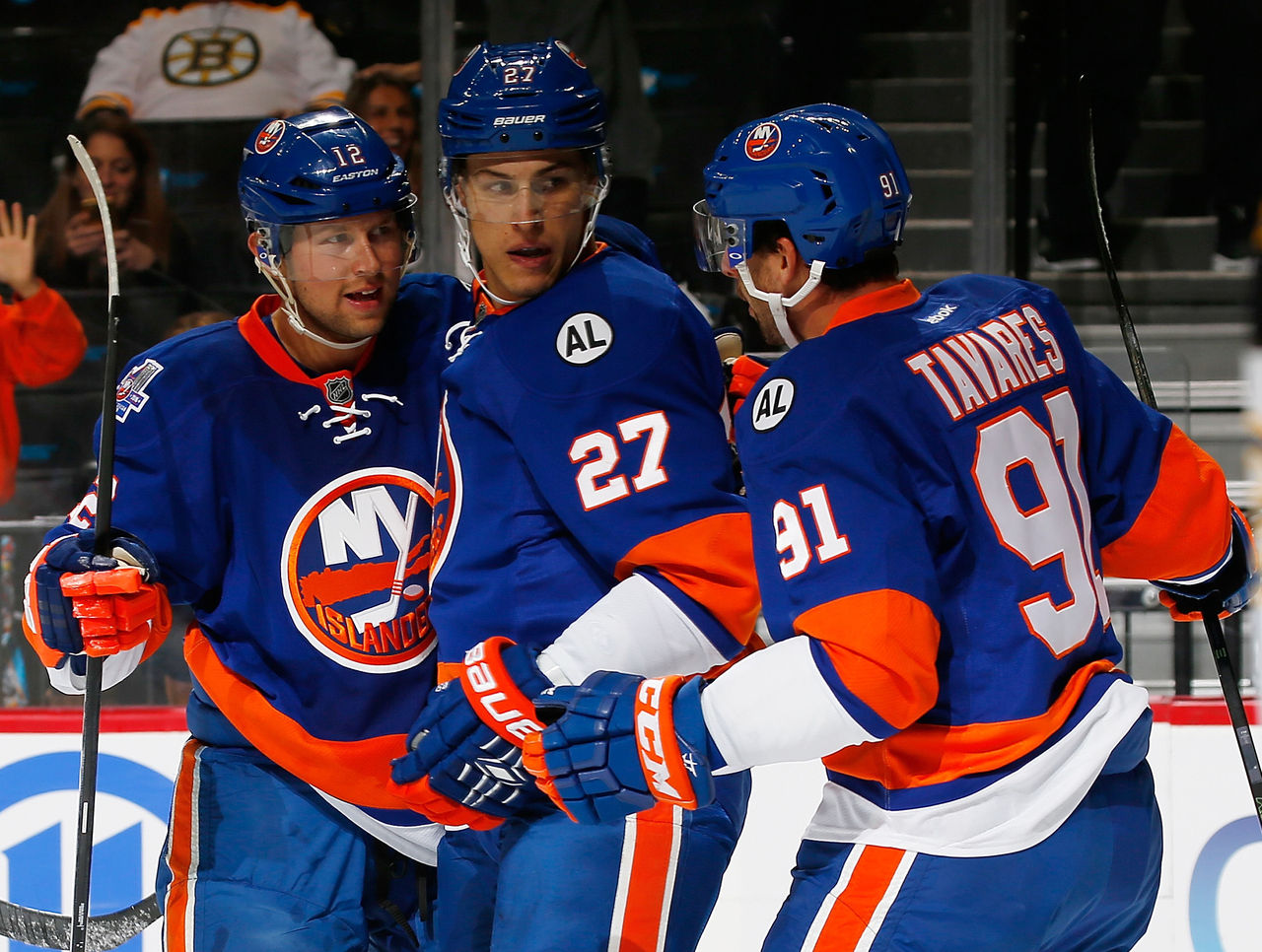 While Lee may have more natural offensive talent than Maroon, that doesn't change the fact that he's greatly benefited from playing next to New York Islanders captain John Tavares.
During the 2016-17 campaign, Lee totaled impressive offensive numbers while playing with Tavares on New York's top line, as Johnny T assisted on 34 percent of Lee's 35 goals.
The pair also clicked on the power play last season, combining for 32 points while playing on the Islanders' No. 1 unit. Factor in the offseason addition of sniper Jordan Eberle, and Lee's offensive output stands to increase even more, as Eberle's scoring touch and playmaking should open up more opportunities on the man advantage.
Regardless of Eberle's impact, Lee playing with Tavares makes him a player to target for those in need of scoring depth.
Conor Sheary - Pittsburgh Penguins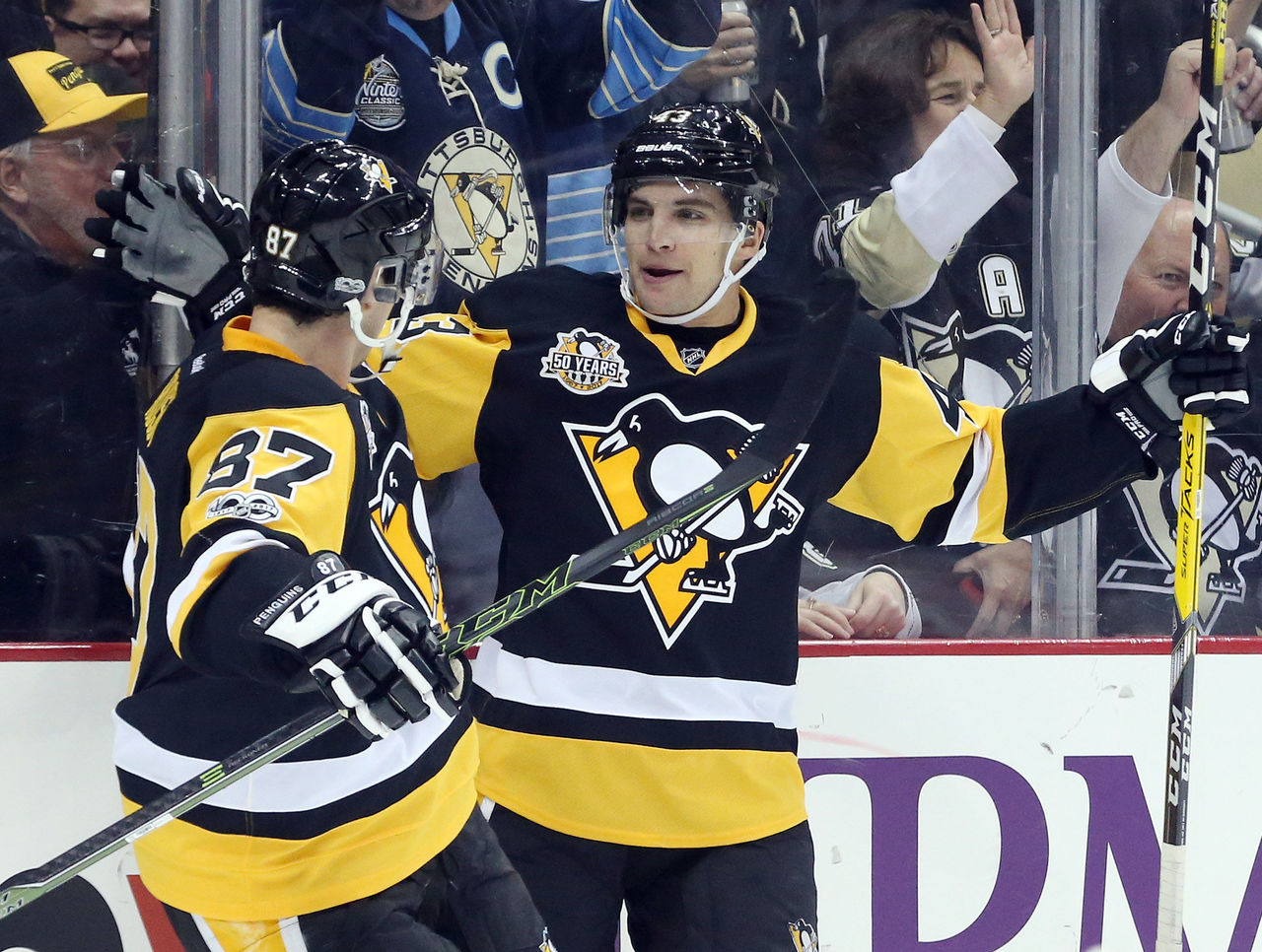 When you play on Sidney Crosby's line, you automatically become an offensive asset for any fantasy squad. And while Penguins rookie Jake Guentzel could have also made this list, Sheary is much more likely to play with Sid in 2017-18, as Guentzel could be needed at his natural position of center further down the Pens' lineup.
With that in mind, Sheary is certainly a winger you should be targeting, especially when you look at his offensive production across only 61 regular-season games last campaign.
Sheary notched 23 goals and 30 assists while playing just under 16 minutes per night. Factor in that Crosby assisted on 11 of Sheary's 23 goals, and the 25-year-old forward becomes a very intriguing late-round grab.
(Photos courtesy: Action Images)
Comments
✕
Fantasy: 3 players who'll benefit from playing alongside a superstar
  Got something to say? Leave a comment below!