5 players entering contract years to bank on this fantasy season
Ah, the old "player increases level of play during his contract year" adage, it's a classic.
While it's difficult to determine through quantifiable evidence if this theory is true, athletes - on top of servicing us always reasonable, severely dedicated supporters of the game - play to make money, and when they have a chance at a raise, they generally try their hardest to earn it. Wouldn't anyone?
Entering the 2017-18 season, there are several interesting candidates that have an opportunity to cash in next summer on the strength of a productive campaign. Here are five that can help your fantasy squad this season.
Evander Kane
Well, we all know how he feels about money.
The not-so subtle winger had a breakout season of sorts last year, overcoming cracked ribs suffered in October to score 28 goals and 43 points in 70 games. When he was finally healthy, Kane showed just how high his ceiling can be, ranking ninth in goals and second in shots league-wide from Dec. 1 onward. If he and Jack Eichel are healthy, Kane should be a target on the wing in all leagues.
John Tavares
Tavares will likely earn an eight-year contract no matter what he produces this season, but he can boost his salary astronomically with a big year.
Amazingly, Tavares only makes $5.5 million per season, which is quite a bargain for a player that's recorded 537 points in 587 career games (enjoy the discount while you can, Islanders fans).
If healthy, you can pencil Tavares in for 70-80 points, but with the added motivation of landing an eight-figure salary in free agency or in the form of an extension with New York, you can bank on No. 91 exceeding expectations.
Elias Lindholm
While he won't land a contract as lucrative as Tavares, Lindholm has a good chance to cash in and emerge from his underrated shell.
Lindholm racked a career-high 45 points with the Hurricanes last season, despite a shooting percentage of just 7.3. The 22-year-old tallied 29 primary assists, and 21 of his 34 total helpers came at even strength.
The Hurricanes should be much better this season, and with a bit better luck converting his chances into goals, Lindholm can parlay his success into a long-term deal and some hidden value in your fantasy league.
Jacob Trouba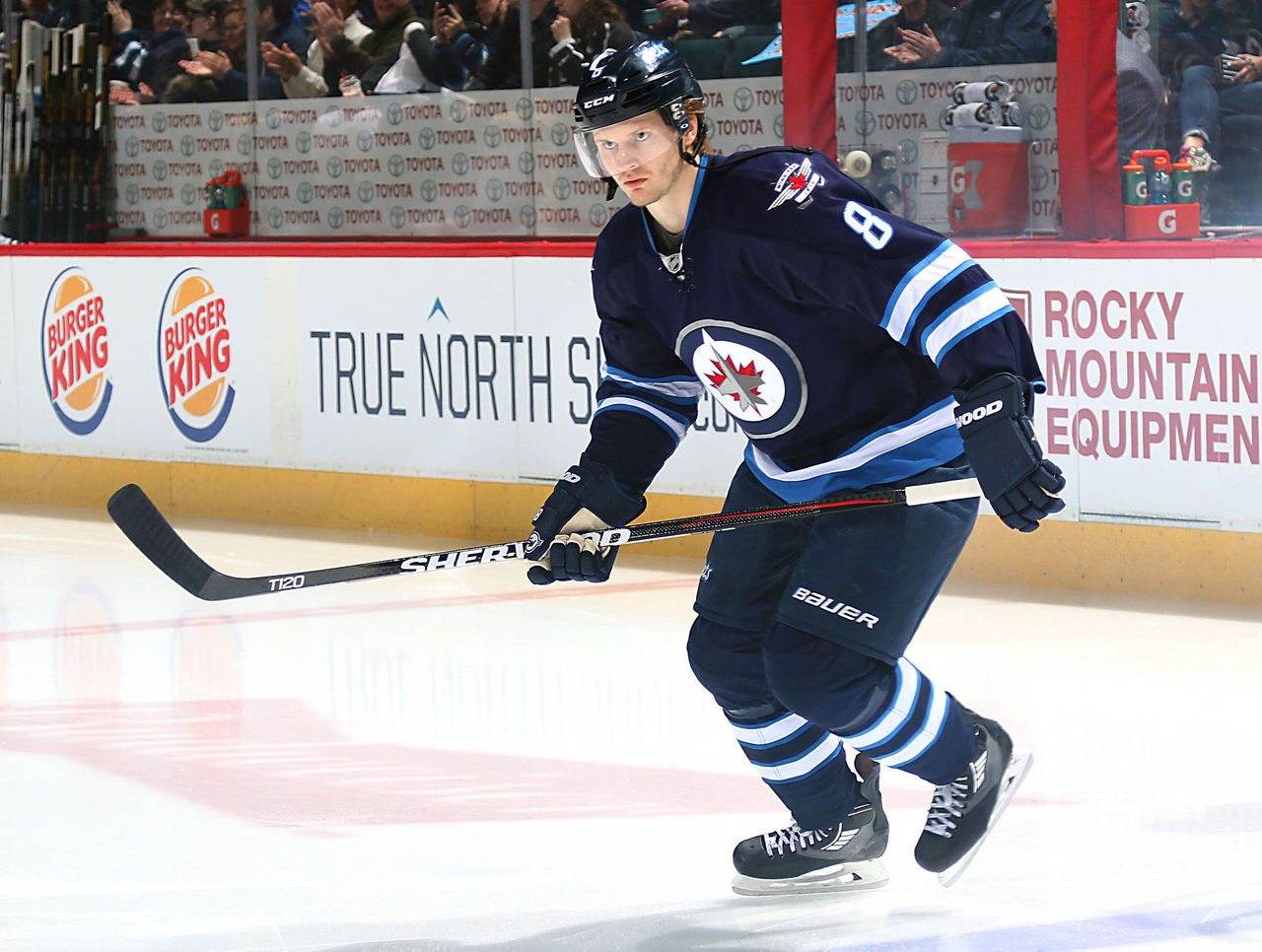 In year one of his "show me" deal that stemmed from his holdout, Trouba excelled with the Jets, netting 33 points in just 60 games.
At 23, Trouba has all the tools to prosper into a No. 1 defenseman in Winnipeg, and a repeat, or better, season should land him security far down the road and a hefty spike in pay.
From the time Trouba's season started (Nov. 11), the 23-year-old placed 14th among all defenseman in shots on goal (154), and can be a valuable asset in a keeper league.
Kyle Turris
At 28-years-old, Turris presumably will sign his final long-term contract next summer, be it with the Senators or any other team looking for a dependable middle-six centerman.
Turris recorded a career-high 27 goals last season and added 28 assists to go along with respectable contributions in both shots (185) and blocks (61) to boost his fantasy worth.
Scheduled to earn just $3.5 million in 2017-18, Turris, compared to those of a similar ilk around the league, is quite underpaid, and it's safe to assume he'll push to break the bank with another effective season.
(Photos courtesy: Getty Images)
Comments
✕
5 players entering contract years to bank on this fantasy season
  Got something to say? Leave a comment below!