5 sleepers to snag in fantasy drafts
Charles LeClaire / USA Today Sports
In order to win most fantasy hockey leagues, late-round picks need to pay off in a big way.
Here are five players who could provide great value as sleepers on draft day.
Ryan Strome
The Edmonton Oilers jumped at the chance to dump Jordan Eberle's salary by trading for Ryan Strome, a former high-end prospect who - outside of a few productive spurts here and there - never found his footing with the New York Islanders.
But Strome wasn't drafted fifth overall in 2011 by accident, and clearly there's potential for a big return here.
The caveat, of course, is with whom he'll play. If Strome draws a wing spot alongside Connor McDavid, he could end up being the "Ocean's 11"-level steal of many drafts. But even if he mans center lower down in the lineup, he'll still get a chance to play with decent offensive talent, and see his share of power-play opportunities to boot.
It's now or never for Strome. Bank on the former.
Evgenii Dadonov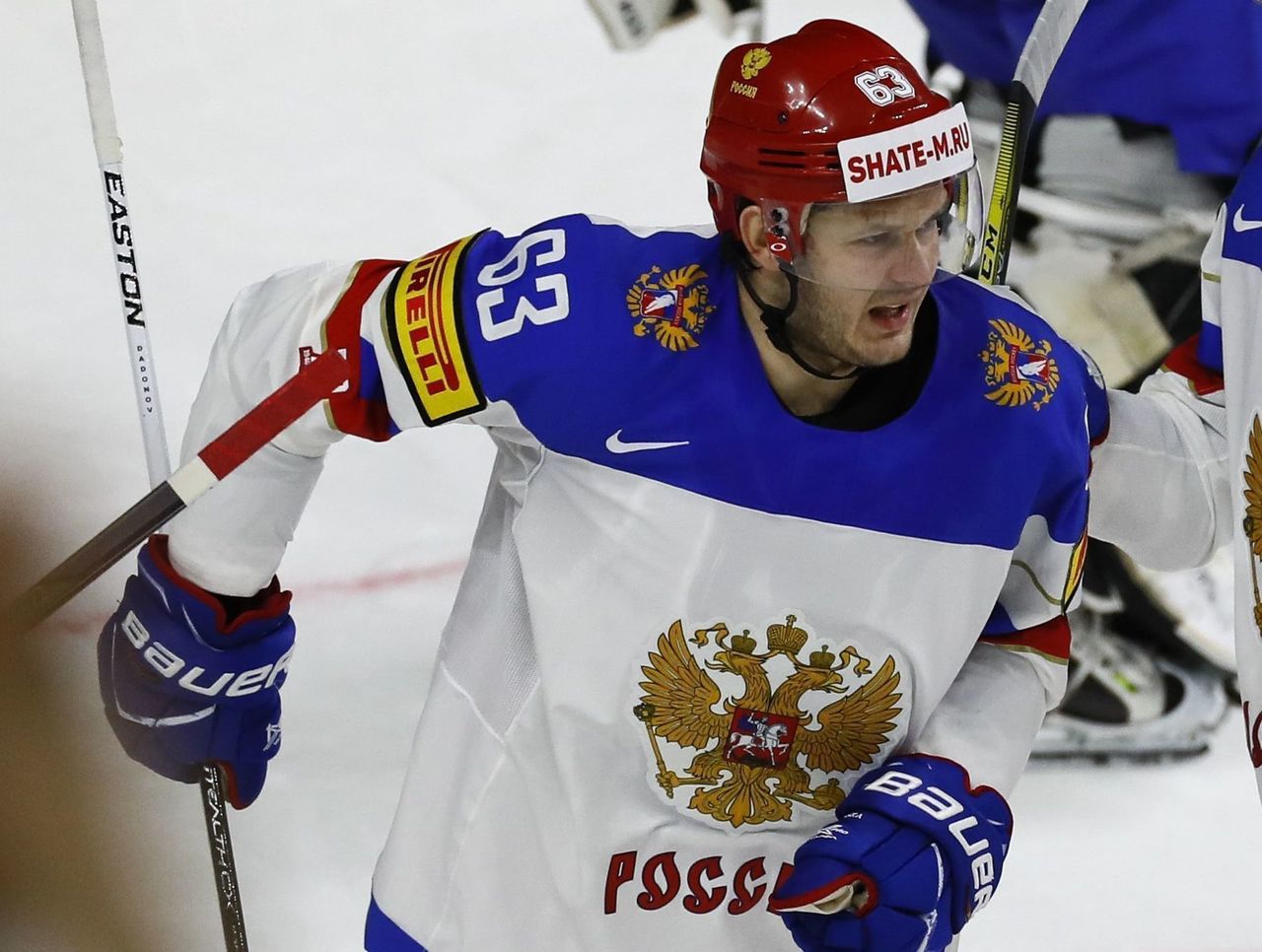 Gone from last season's Florida Panthers are Jonathan Marchessault, Jaromir Jagr, Reilly Smith, Jussi Jokinen and Thomas Vanek, leaving a player like Evgenii Dadonov with every opportunity to finally make an impact at the NHL level.
Originally drafted in the third round of the 2007 draft by the Panthers, Dadonov spent the past five seasons in the KHL, averaging 0.77 points per game.
He does have 55 NHL games to his credit, in which he registered 10 goals and 10 assists. Should he land on Florida's top line, he could prove to be great value for both the Panthers and fantasy owners.
Ivan Provorov
In his rookie season with the Philadelphia Flyers, Ivan Provorov was solid, yet not spectacular.
With six goals and 24 assists in 82 games, he gave us a taste of what he's capable of, with reason to believe he's in for a breakout in 2017-18.
For starters, he fired 161 shots on goal, with just a 3.7 percent success rate. With an improvement there, he'll be good for 10 goals, no problem. And only five of his assists came on the power play, so increased time with the man advantage should help balloon his overall numbers.
If anyone on this list is going to "Prov" us right, it's Ivan.
Connor Murphy
The Chicago Blackhawks shook things up by trading a steady and reliable defenseman in Niklas Hjalmarsson to the Arizona Coyotes, replacing him with Connor Murphy.
While the former carries little fantasy value in Arizona, the latter - the 20th overall pick from 2011 - should receive heavy playing time, and most importantly, a full opportunity to contribute with the man advantage.
Given limited opportunities, Murphy registered just one goal and two assists on the power play in 258 games with the Coyotes. If all goes well in Chicago, he could replicate Johnny Boychuk's breakout production from his first season with the New York Islanders.
All it takes is ice time where it never came before.
Robin Lehner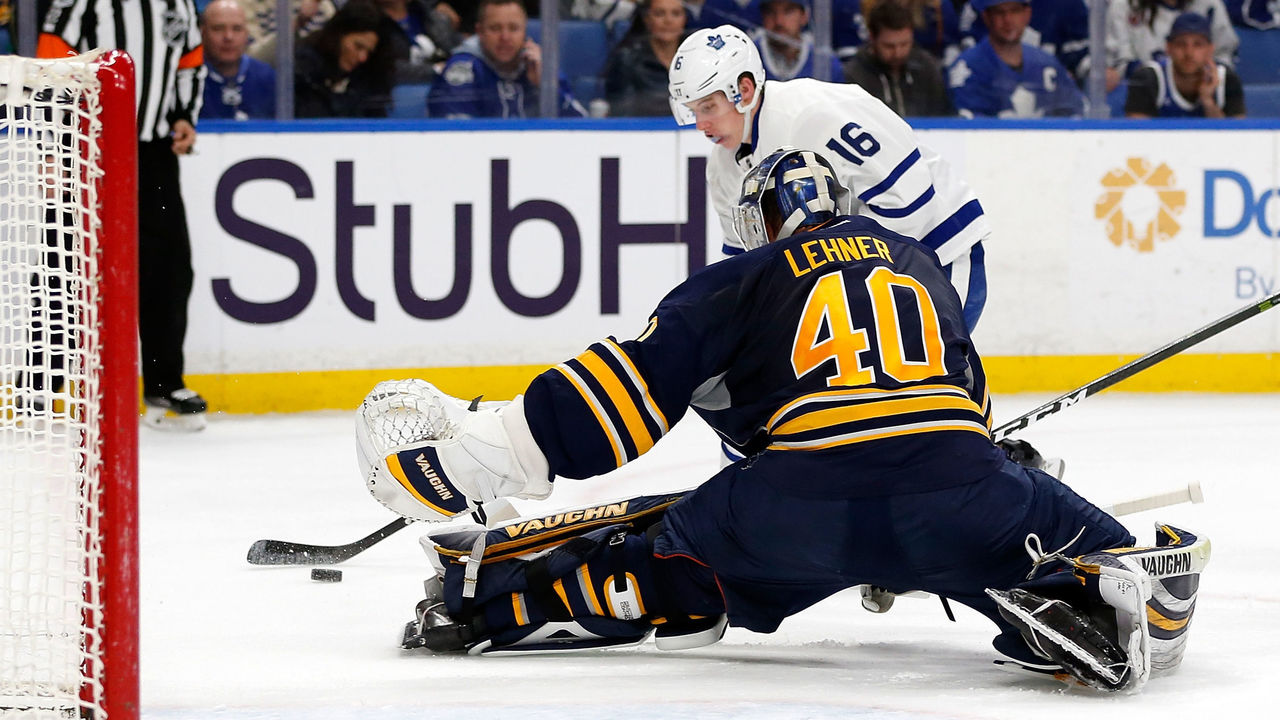 Of all NHL goalies with at least 41 appearances (or half a season's workload) in 2016-17, Robin Lehner ranked seventh with a save percentage of .920. Only Sergei Bobrovsky, Braden Holtby, John Gibson, Devan Dubnyk, Matt Murray, and Carey Price posted better success rates.
Nice company to keep.
The thing is, the Buffalo Sabres weren't good, meaning Lehner's win total was well below those other guys.
New Sabres general manager Jason Botterill signed Lehner to a one-year, $4-million contract this summer, giving the goalie ample reason to put his best pad forward in 2017-18.
Expect a contract-year bump from Lehner to combine well with an improved Sabres team in front of him.
(Photos courtesy: Action Images)
Comments
✕
5 sleepers to snag in fantasy drafts
  Got something to say? Leave a comment below!