3 players who'll be fantasy busts in 2017-18
Patrick Smith / Getty Images Sport / Getty
Most of the skaters and goaltenders projected to be taken in the first few rounds of fantasy drafts are all but locks to live up to their rankings with stellar campaigns, but not all of them are going to live up to those lofty expectations.
Every season, at least a few players chosen early in drafts underachieve and frustrate fantasy owners who've invested a high pick hoping for elite production.
Here are three players who won't justify their draft position this season:
Alex Ovechkin
Look, there's no doubting Ovi's talent, durability, or effort level, but there is reason to be concerned about his offensive output as he enters his 13th NHL season.
The Washington Capitals captain has been one of the game's most consistent scorers for more than a decade, but his heavy workload and physical style of play might be starting to catch up with him.
Ovechkin's goal production fell off dramatically last season, as he potted only 33 markers after three straight 50-plus-goal campaigns.
It was the second straight season in which both his goal and point totals declined, and those dips occurred despite the fact that he played all 82 games, continuing a trend seen over the last three years in which he's missed only four total regular-season contests.
While a 35-goal, 70-point season should be attainable for the veteran winger, that won't be enough for fantasy owners who are taking him as high as fifth overall.
Jonathan Marchessault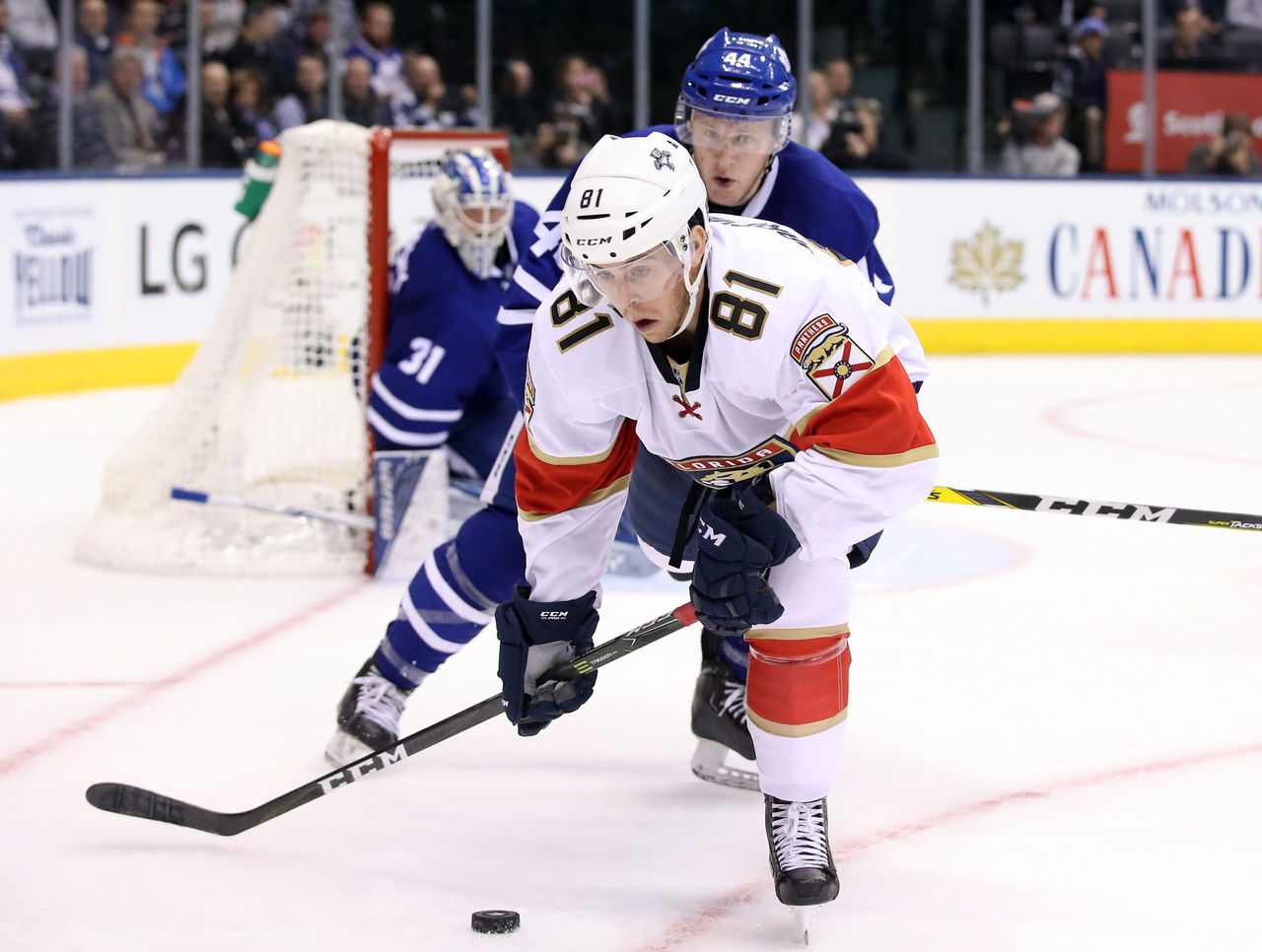 After bursting onto the scene last season, look for Marchessault to fall back down to Earth in 2017-18.
Yes, he led the Florida Panthers with 30 goals in 2016-17, but the club spent much of the campaign without arguably its two best players, Aleksander Barkov and Jonathan Huberdeau.
Marchessault will be hard-pressed to muster the same goal-scoring prowess with the expansion Vegas Golden Knights.
His shooting percentage was a whopping 15.5 last season, a figure that was much higher than both the league average (about nine) and the 8.6 percent mark he posted in 45 games with the Tampa Bay Lightning two seasons ago.
Look for those numbers to regress back to the mean as he moves to the desert.
Cam Atkinson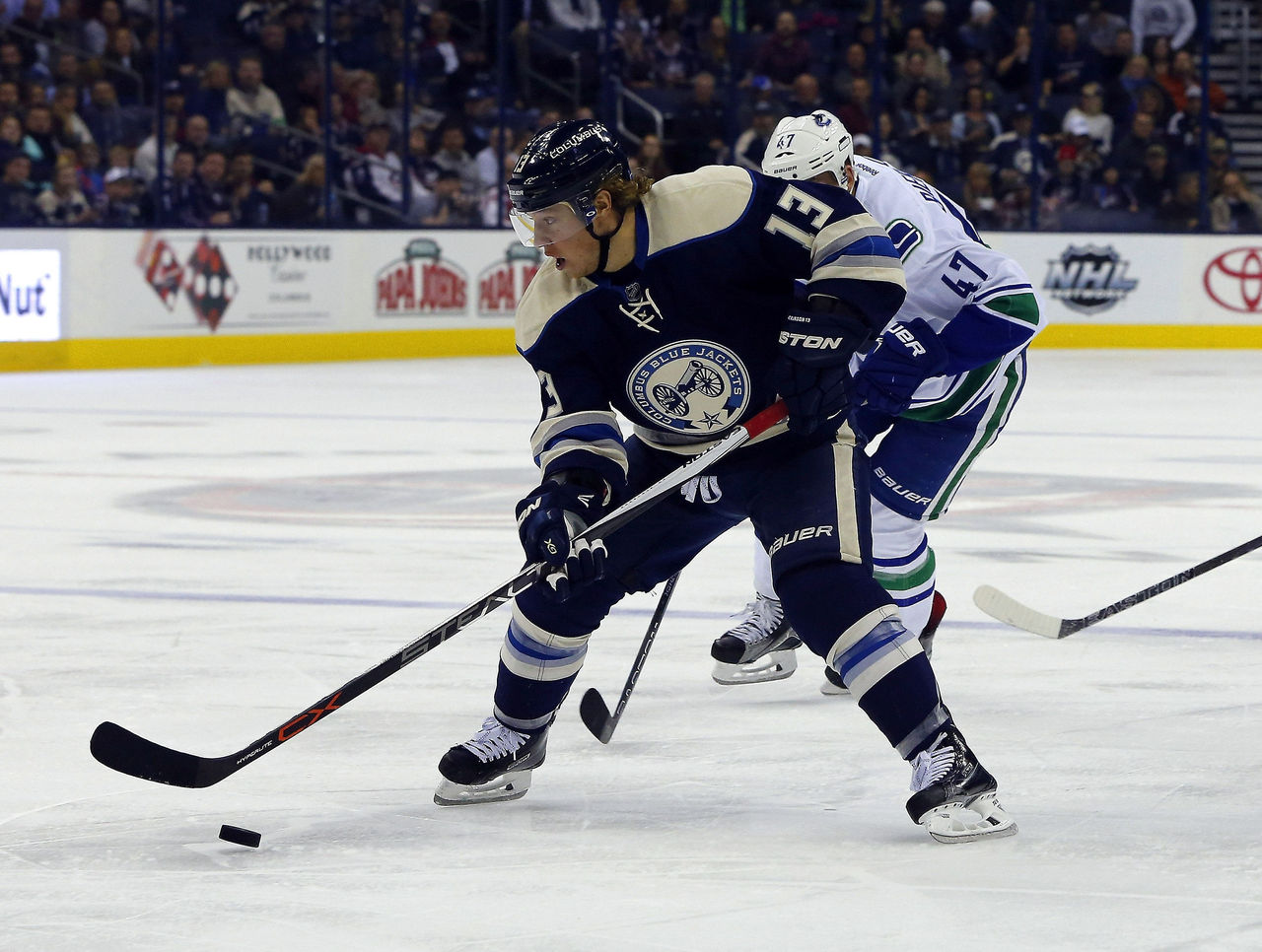 The Columbus Blue Jackets had the sixth-best offense in the NHL by goals per game last season, and Cam Atkinson was a major part of that. But he may be due for regression this time around.
Atkinson had a career year with 35 goals and 62 points last season, but he also posted a shooting percentage of nearly 15 percent (14.6), which was far greater than his career average (11.5) and like Marchessault, significantly higher than the league average.
That's bound to come down, and while Atkinson has shown an Ovechkin-esque knack for durability over the last four seasons himself, he had never collected more than 27 goals or 53 points in any of those previous campaigns.
The 28-year-old forward is being taken in about the sixth round in early fantasy drafts, and while he's likely in line for another solid season, don't expect him to duplicate what he did in 2016-17.
(Photos courtesy: Action Images)
Comments
✕
3 players who'll be fantasy busts in 2017-18
  Got something to say? Leave a comment below!