Who's next: 4 young duos that could get paid like McDavid-Draisaitl
Jonathan Kozub / National Hockey League / Getty
The signings of Connor McDavid and Leon Draisaitl made a statement to front offices around the NHL: Get your pocketbooks ready.
Related: Oilers sign Draisaitl to 8-year, $68M extension
This summer, the Edmonton Oilers committed to dishing out $168 million to lock down their two franchise players for the foreseeable future.
Regardless of the price tags, inking two forwards of Draisaitl's and McDavid's caliber is a huge win for Edmonton and general manager Peter Chiarelli - one that also has major implications for the rest of the league.
Related: Oilers sign McDavid to 8-year extension worth $100M
The Oilers' young guns are among several high-flying duos making a mark on today's NHL, and their respective high-priced contracts will impact future deals for other up-and-coming players.
Here's a look at four star pairings who could get paid in similar fashion by their clubs.
Winnipeg Jets - Patrik Laine & Nikolaj Ehlers
With an elite sniper like Laine, it's easy to understand how some people can forget about Ehlers.
But the former ninth overall pick is no slouch, notching 25 goals and 39 assists in his first full season with the Jets (his 2015-16 campaign was cut short by injury).
Combined, Laine and Ehlers racked up 61 goals while playing important roles on the Jets' top power-play unit. Along with Mark Scheifele, Ehlers and Laine form a potent scoring attack few teams in the NHL can rival.
Both wingers are still on their entry-level contracts, so expect Jets GM Kevin Cheveldayoff to have that Brink's truck on speed dial. Laine and Ehlers are worth the price of admission and deserve to get paid for it.
Columbus Blue Jackets - Zach Werenski & Alexander Wennberg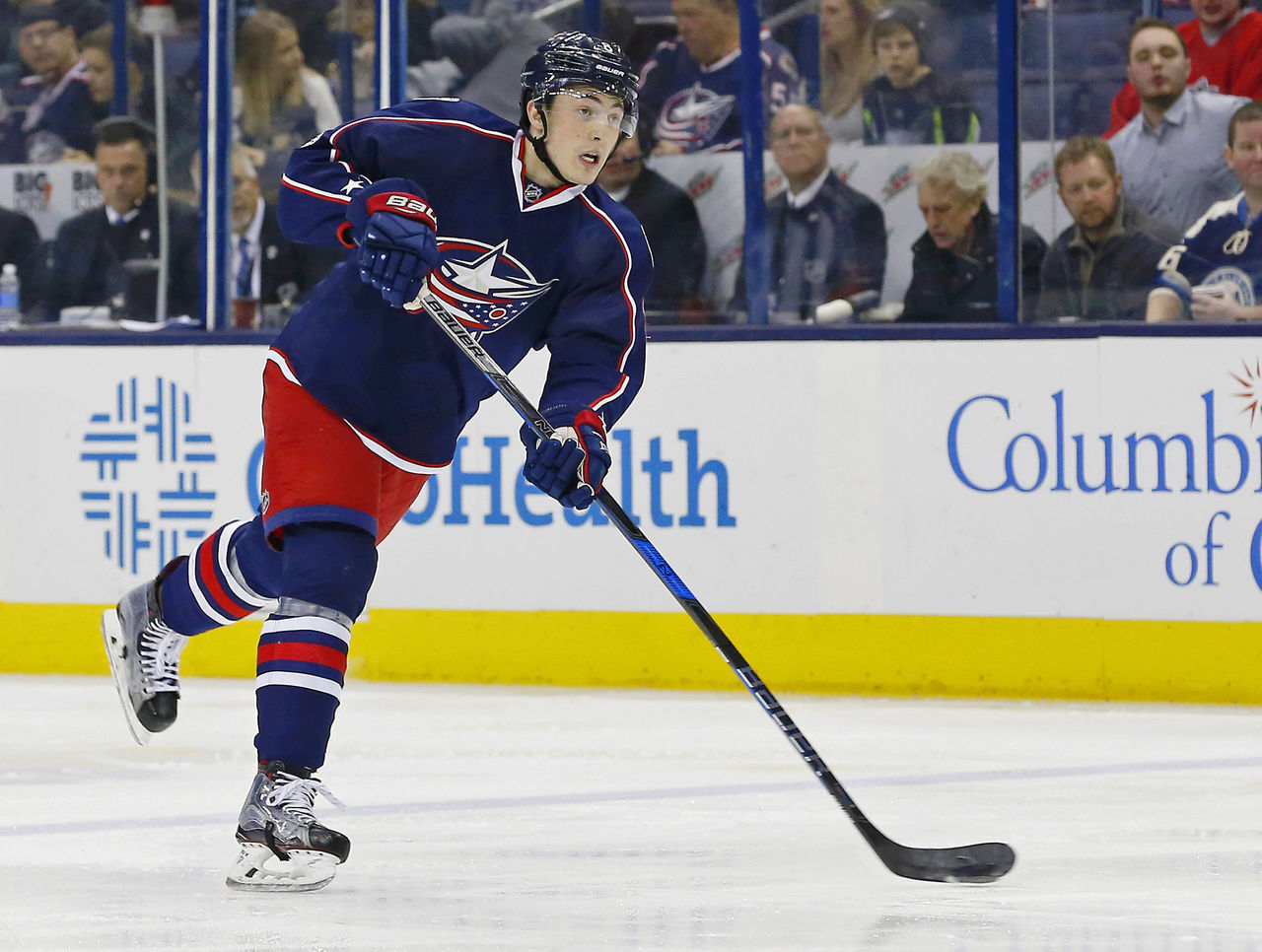 (Photo courtesy: Action Images)
The Blue Jackets were handily dealt with by the Pittsburgh Penguins in the first round of this year's playoffs. However, due to guys like Wennberg and Werenski, first-round exits won't be a common trend.
Wennberg may be the lesser-known name, but the former first-round pick has increased his point total by nearly 20 in each season following his rookie campaign.
Werenski, on the other hand, has received plenty of praise for last season's performance. He finished with 47 points and a plus-17 rating while logging 20:55 of ice time per game.
If not for a few other stud rookies on this list, those numbers would have earned Werenski the 2016-17 Calder Trophy. There's no need to stress over it, though, as he - and Wennberg - should be earning cash hand over fist in the very near future.
Toronto Maple Leafs - Auston Matthews & William Nylander
In a short span, the Maple Leafs have gone from pretenders to contenders, and a lot of that has to do with the play of two rookies that are set for major paydays.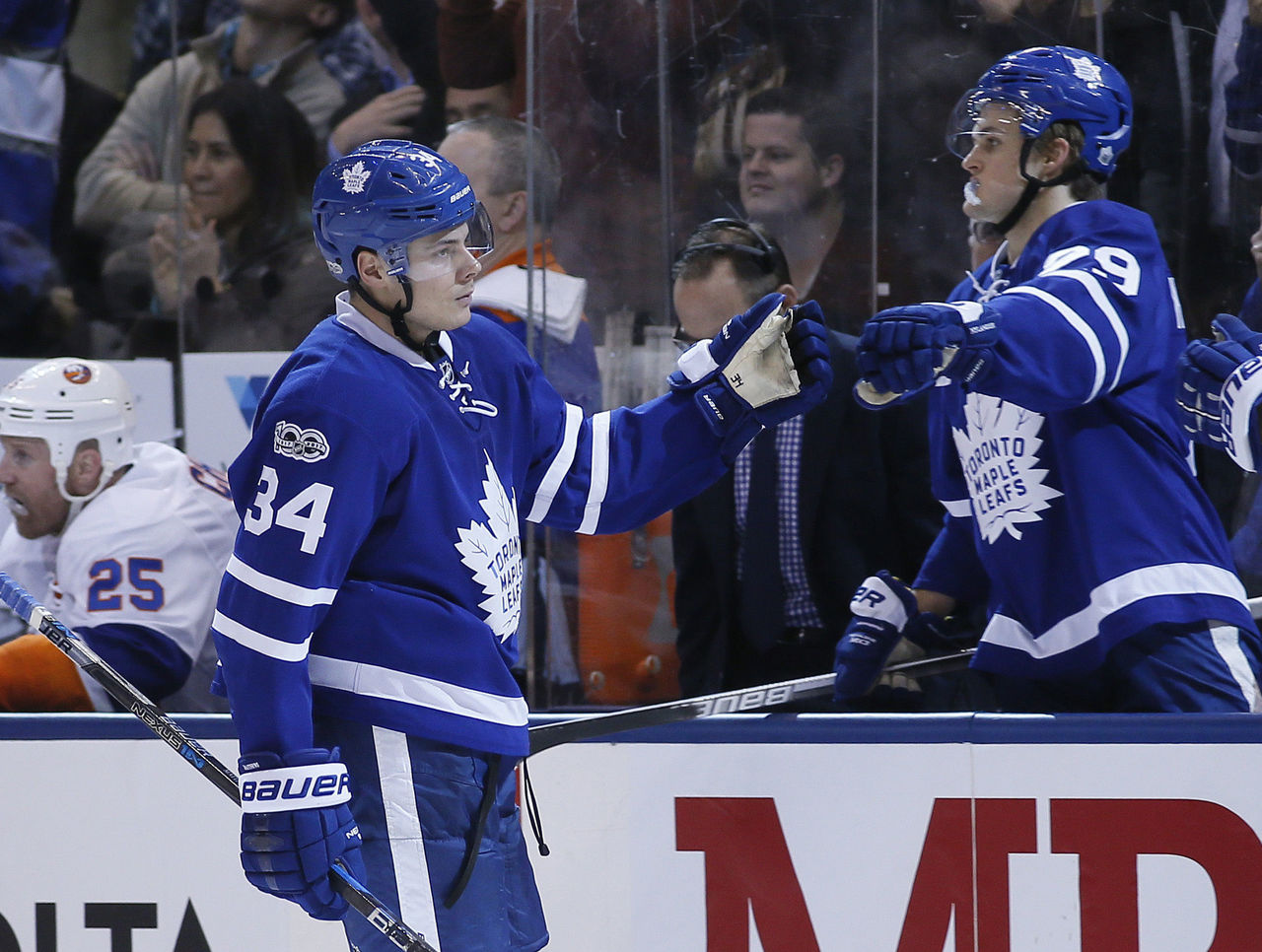 (Photo courtesy: Action Images)
Matthews' quality and worth is obvious. He has elite scoring ability and a well-rounded, two-way game that seemingly gets more effective with every shift. Meanwhile, Nylander combines silky-smooth passing ability with a nose for the net, and managed to total 61 points last season.
Nylander comes off his entry-level deal at the end of the 2017-18 campaign, while Matthews has two years remaining on his rookie contract.
Both forwards are crucial to the future success of the Leafs and will be compensated as such.
Carolina Hurricanes - Sebastian Aho & Jeff Skinner
Aho finished last season with the fourth-most points by a rookie and Skinner buried 37 goals - good enough for sixth-best in the league.
This criminally underrated and offensively dangerous duo will be counted on to bring the Hurricanes back to the playoffs for the first time since 2009.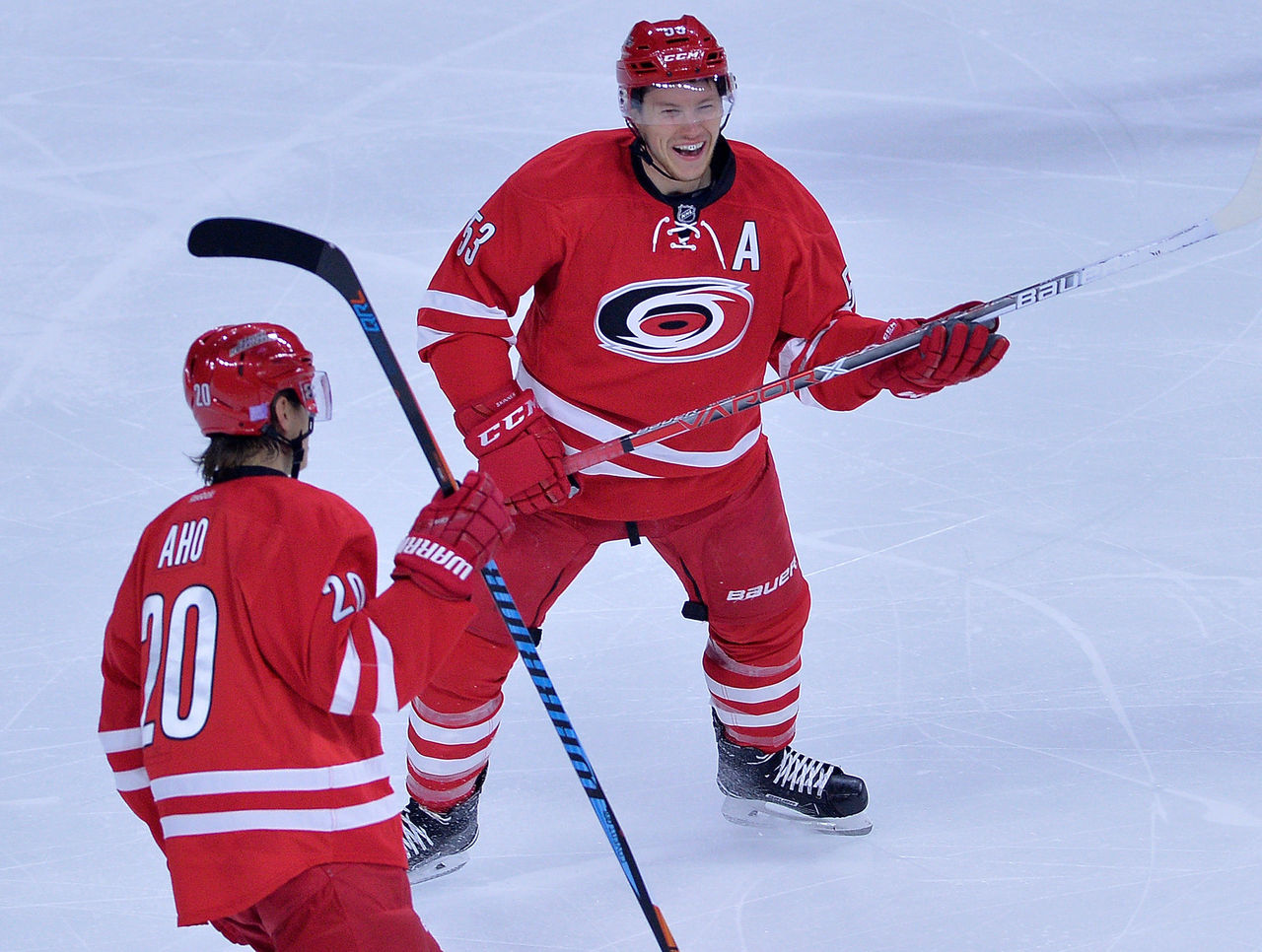 (Photo courtesy: Getty Images)
Skinner's already attached to a substantial cap hit of $5.725 million, but that number seems low considering his age (25) and ability to rack up goals.
Much like the Leafs, Carolina is no longer a pushover thanks in large part to the club's solid young core. As the Hurricanes' place in the standings rises, look for their payroll to climb along with it.
Comments
✕
Who's next: 4 young duos that could get paid like McDavid-Draisaitl
  Got something to say? Leave a comment below!